In our world of on-the-go cuisine, we're used to quick fixes like last night's pizza, cup noodles, and roti-dhal. Not that that's a bad thing, but treating yourself means an indulgence. South Indian cuisine fits the bill. These recipes are a perfect blend of bold flavours and rich, succulent textures. Add seafood dishes to this equation, and things get hot and heavy real fast!
Every community in Southern India has their unique style and take on flavours. The region boasts a multitude of dishes. Seafood, complemented by fiery curries, stir-fries, or roasts, is a particular speciality you shouldn't miss out on.
Here are our top 6 favourite seafood dishes from across South India.
1. Kerala Style Tuna Curry
Picture from Yummy Tummy Aarthi
This tuna curry aka nadan choor meen curry is a signature dish from Kerala. It's a very easy to make and is just as tasty. Wonder what is so special about this dish? Very simple, grated coconut and ground spices marinate the tuna which is then cooked to perfection. It will surely make you forget your regular old fish and chips!
2. Andhra Style Prawn Fry
Picture from Google Images
Don't be fooled by the small number of ingredients. This is a classic prawn recipe from Andhra. Royalla Vepudu, aka prawn fry, can be made in less than 20 minutes. This aromatic prawn recipe uses curry leaves as the primary ingredient. A perfect example of a southern delight, it is a simple dish to make. All the spices are ground together with curry leaves and cooked with the prawns. Andhra style prawn fry is best had with curd rice.
3. Meen Kozhambu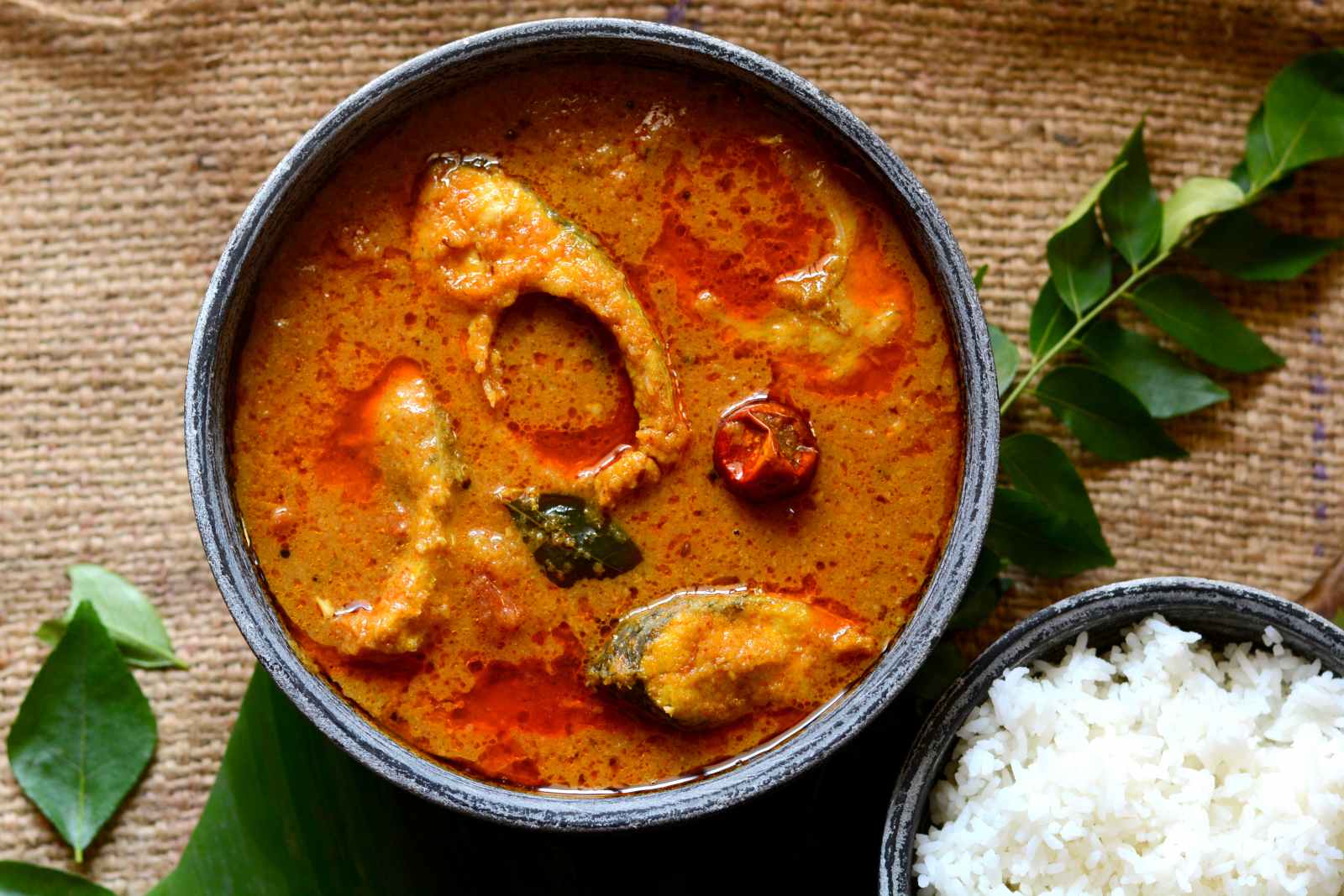 Picture from Archana's Kitchen
'Kozhambu' means 'curry' in Tamil and 'Meen' means 'fish'. Traditionally, the dish is cooked in an earthen pot and is usually rested for a while to let the fish absorb all the heavenly flavors. This fish curry is so good, you will be caught licking your plate and fingers.
4. Chettinad Style Crab Masala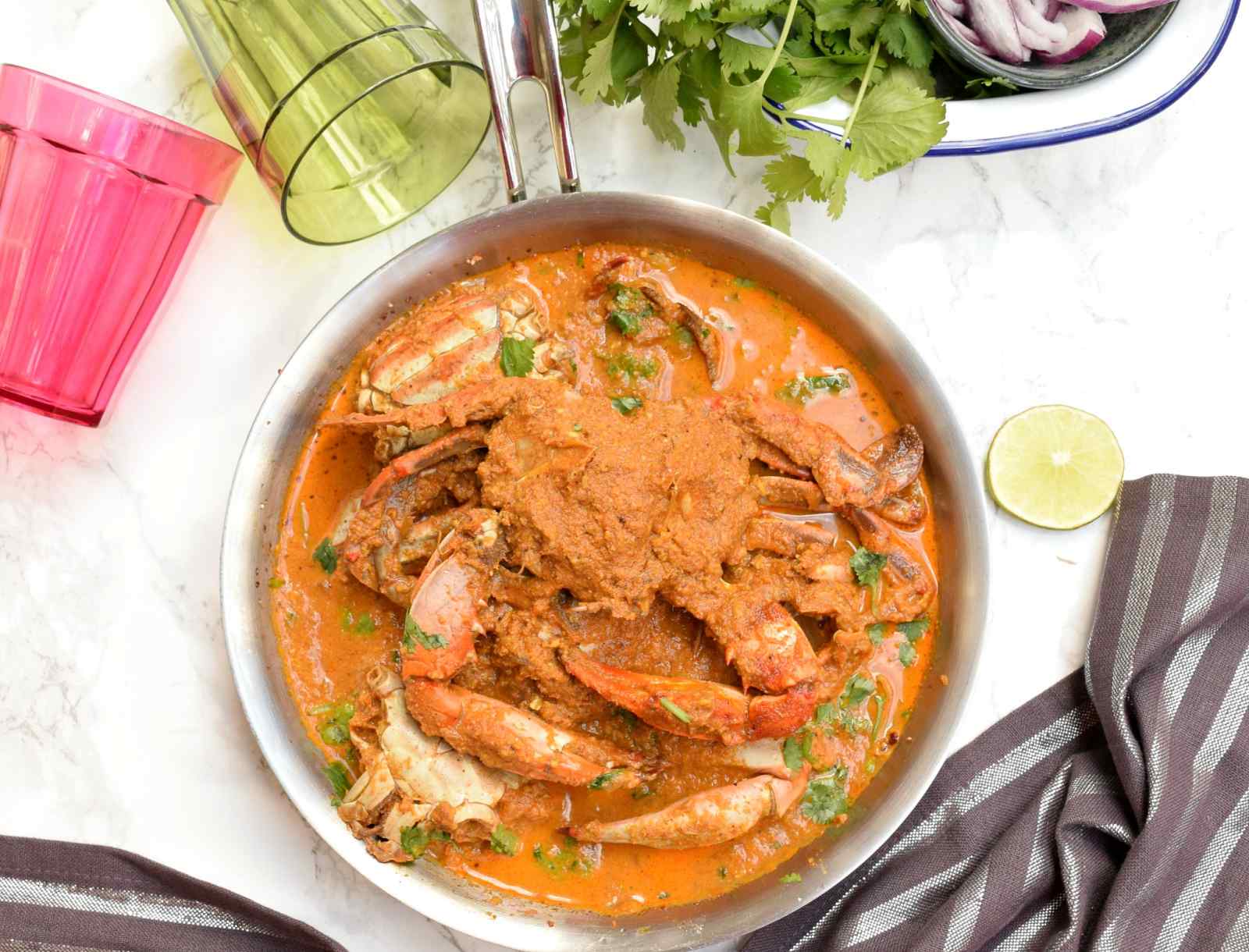 Picture from Archana's Kitchen
Start your day  on a great note as you bite into this lip smacking crab masala. A delight to your taste buds, it has the right amount of flavours. The spices used are freshly ground and bring out the natural sweetness of the crab.  While we love our crab masala served with nothing more than melted butter, you can relish yours with steamed rice for a sumptuous meal.
5. Kerala Style Spicy Calamari Roast
Picture from Yummy Tummy
Crispy and sinful, this dish hails from God's own country – Kerala. The conventional style of making this dish is with a lot of bold spices like ginger and black pepper. The aromas wake up your senses which in turn fires up your appetite. Your taste buds will find it hard to resist the temptation of this spice-rich preparation. It is not only hearty but is healthy too.
6. Karnataka Style Mackerel In Hot And Sour Gravy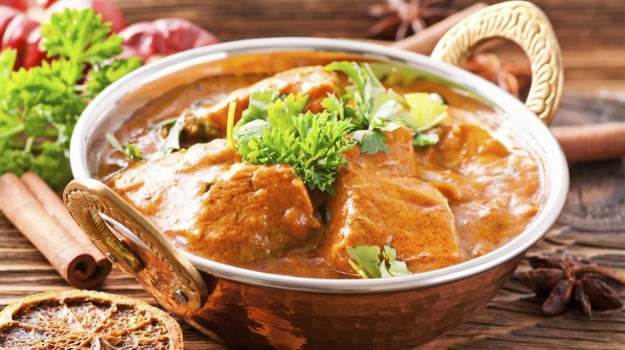 Picture from NDTV Food
All you die-hard seafood lovers out there, this dish is specially for you. The hot and sour curry goes with mackerel so brilliantly that you'll keep asking for more. The soft and succulent fish is treated with a flavourful curry for an unforgettable taste. This is best eaten with rice balls or plain rice.
All these delectable dishes are (quite literally) a touch away, right on the Swiggy app. You don't have to move farther than your phone to experience these beautiful flavours!
Facebook Comments