If bingeing on exotic food in Bangalore with Rs.1,000 sounds like a distant dream you drool about, here's something that can definitely help you. Team Swiggy went food trotting with Soham Shoney, a mechanical engineer by profession and a zealous food devotee, around Bangalore with just Rs.1000.
Want to know how he made the most of it? Read on to find out.
The fare served by Le Casse Croûte, the French food truck on the streets of Bangalore, has an effect unlike any other. It's enough to transport you to a roadside cafe in France with La Vie En Rose playing in the background.
Here, Soham chose to indulge in the classic Ratatouille, a slow-cooked French delicacy made with zucchini, eggplant and capsicum, seasoned with fresh herbs and served with a side of toast.
Ratatouille: Rs.130
Food Trotting bill so far: Rs. 130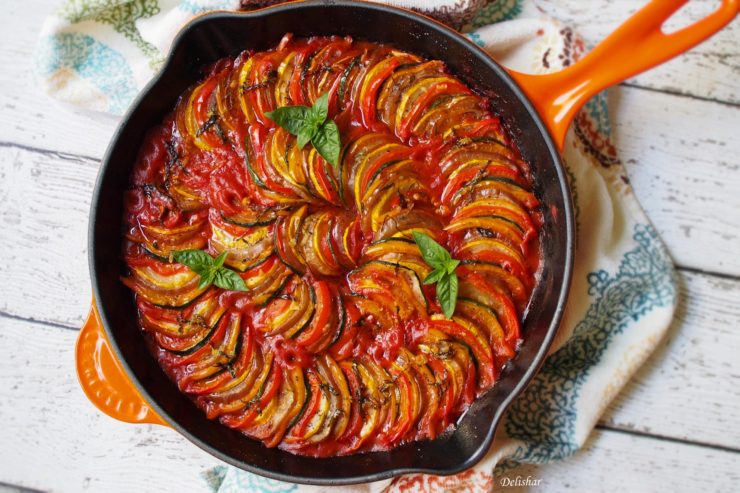 Picture from Delishar
From one Mediterranean cuisine to the next, Soham takes us to the Turkish culinary spot, Zu's Doner Kebaps. Doner kebaps are slices of chicken, lamb or beef cut from a rotating skewer (you may have spotted one of these at a shawarma place) and served with pita bread or rice accompanied by hummus.
Soham's choice? A Dutch street food item, Kapsalon, made of mild-flavoured chicken doner kebap layered with fries, greens and lots of cheese!
Kapsalon: Rs.150
Food Trotting bill so far: Rs. 280
Order from Zu's Doner Kebaps >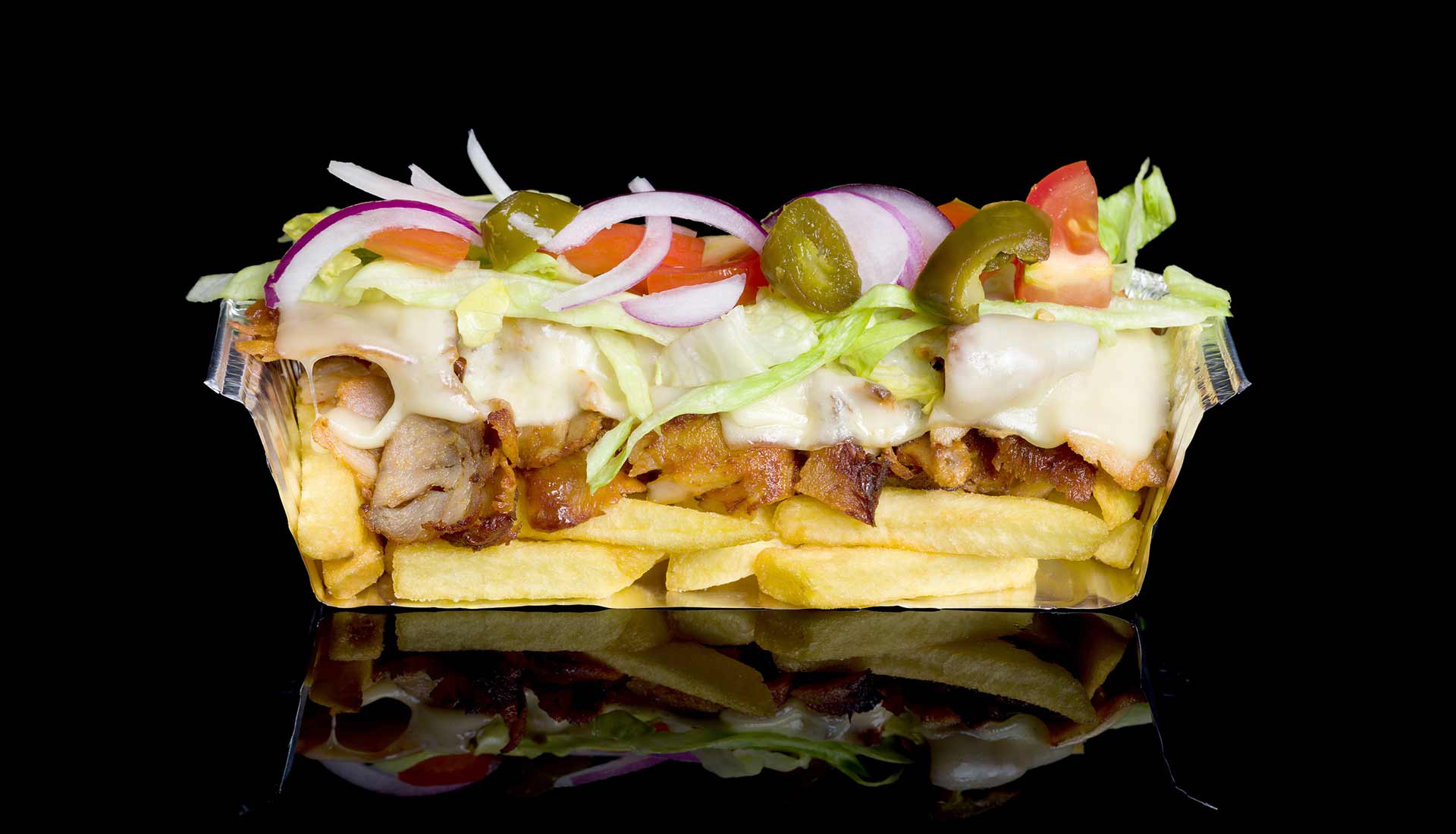 Picture from Kurio's Amsterdam
Soham's next stop was Indiranagar's Pot-O-Noodles, a paradise for foodies who love pan-Asian food.
Here, Soham decided to go all in for Red Curry Ramen with Sliced Chicken, enriched with the flavours of baby corn, mushroom, shallots and runny eggs.  
Red Curry Ramen with Sliced Chicken: Rs.275
Food Trotting bill so far: Rs.555
Picture from Pinterest
After the soothing bowl of Ramen, Soham decided to indulge in a frozen delight. What better option than a cup of smooth gelato from Milano?
Soham chose the ultimate indulgence – a Whisky Irish Cream & Extra Dark Chocolate Gelato, a sweet yet heady mix of the alcohol-infused cream and the rich, decadent chocolate.
Whisky Irish Cream & Extra Dark Chocolate Gelato: Rs.210
Food Trotting bill so far: Rs.765
Order your favourite ice-cream on Swiggy >
Picture from The Healthy Cooking Coach
Soham decided to end things on a sweet note at Chinita, known for its fresh and authentic Mexican fare.
His pick? A unique offering by Chinita, its Chocolate Chilli Cake. A sweet and savoury dessert, the flavour of chilli unleashes itself shortly after the chocolate has begun to melt in your mouth.
Chocolate Chilli Cake: Rs.220
Grand total of Food Trotting bill: Rs. 985
Picture from The Food Blog
Did you enjoy this episode of Swiggy's Food Trotting series? Well, there's a lot more in store for you! And if you're looking to binge eat now, you know what to do. Check out restaurants near you serving global cuisines and order away on Swiggy!
Facebook Comments