For years now, we've been led to believe patience is a virtue, that good things come to those who wait.But in a year that's already kept us waiting for a lot of things, Swiggy Instamart is our way of ensuring that eggs aren't one of them. Powered by neighbourhood cloud stores with an inventory of 1500+ unique products, open from as early as 7 am till as late as midnight, and a delivery time of just under 45 minutes, Swiggy Instamart is redefining the world of groceries as we know it.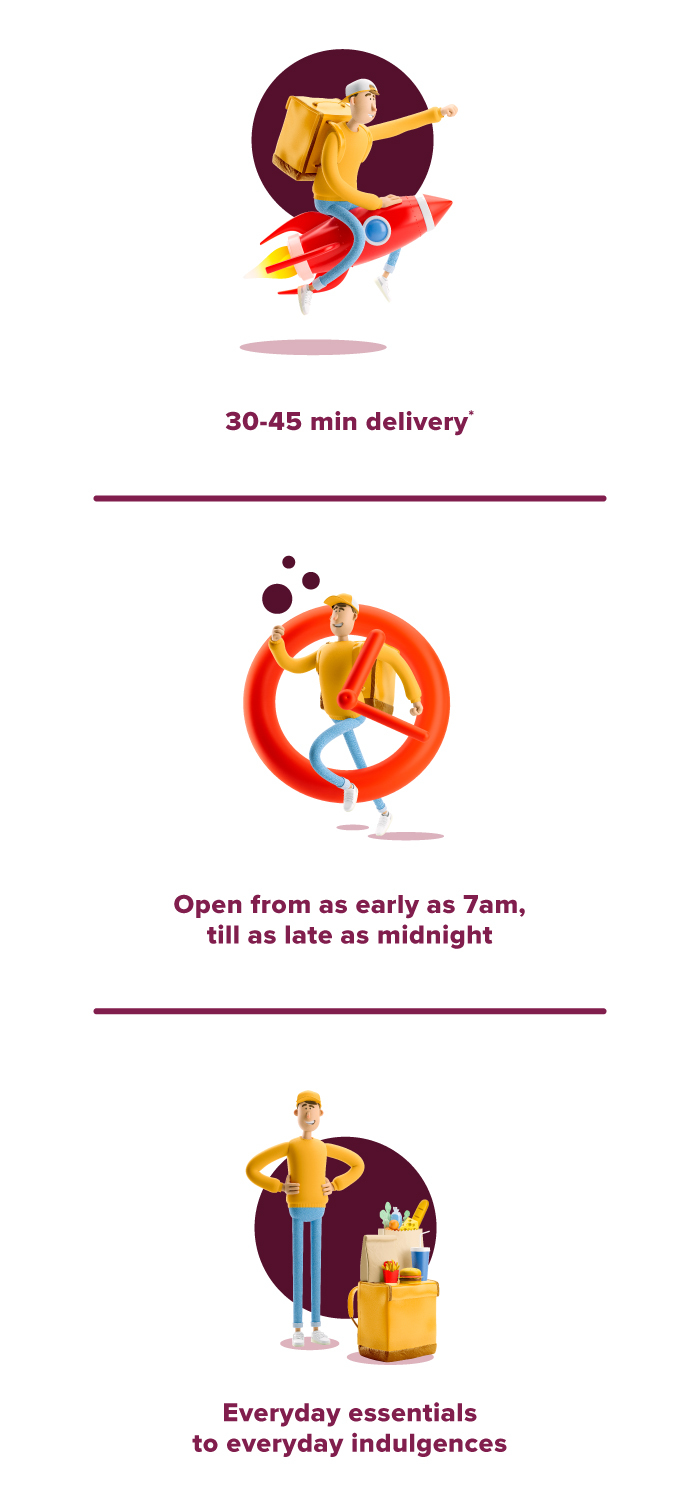 What makes Instamart different
Unlike other players that provide rigid timings and fixed slots for delivery, Instamart is designed around your schedule with the intent of delivering what you want, when you want them. Whether it's the midnight snacks at midnight, the protein bar early in the morning, or the instant coffee you need in an instant.
What's more, with over 1500+ unique products, you can rest assured that if an item is listed on Instamart, it is in stock. They don't magically disappear or go 'out of stock' by the time you check out. Nor by the time your order gets delivered. Get every single item you order, every single time.
Find Instamart on the Swiggy app
Instamart is currently live in Gurgaon and Bengaluru, and coming soon to other cities.
You can find it on the Swiggy app home screen.