Throwback – Times before Swiggy
A decade ago, Mridul tried his hands at a platter of things, collecting experiences for the sheer love of learning. He dropped his affair with engineering to follow his heart, choosing to study business instead, before completing a Master's in Liberal Arts.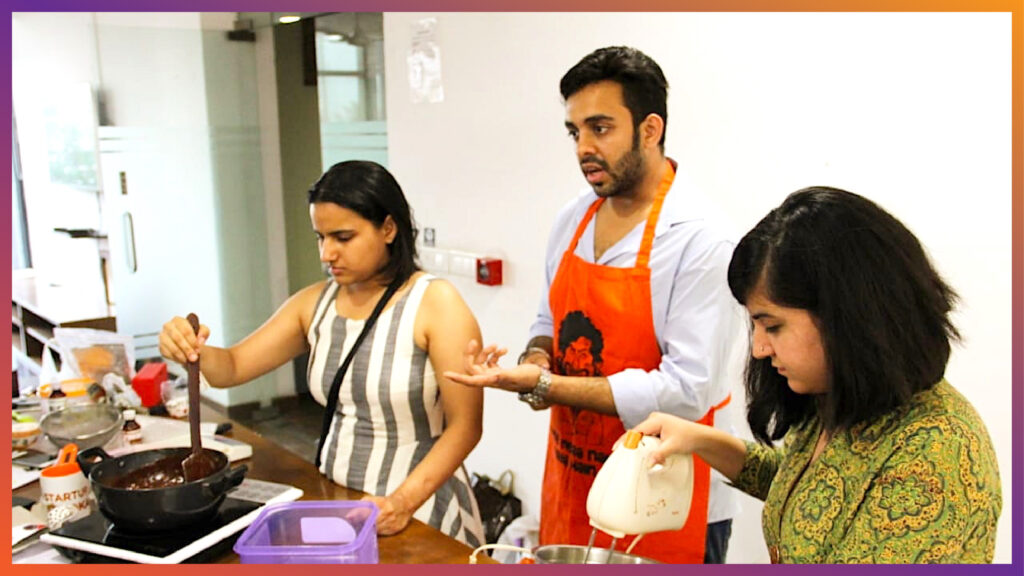 Throughout his soul-searching adventure, one thing remained unchanged — a passion for food. That's what motivated him to start his own bakery while pursuing his Master's. He was fondly nicknamed the 'Cake Man' in his locality. After college, he decided to pursue something that married his love for food and his new-found interest in the business of it. Mridul joined a hospitality chain, and after two years with them, he earned a lead management position!
His next adventure was to delve into the world of data. He jumped right into working on data sets, and that's when he struck a chord with Swiggy.
Life at Swiggy
Mridul saw the opportunity at Swiggy as one filled with experiential learning. Right off the bat, he got exposure on the functioning of Cloud Kitchens while working with brands like The Bowl Company, Homely, and more. He also went on to partner with different restaurants like Smokehouse Deli, Farzi Cafe, Mamagoto, and Socials, among others.

When asked about his biggest challenge, he said "To communicate and coordinate with multiple teams at the same time is no small feat, and I've struggled to overcome it in the past as well. But Swiggy made the whole process so seamless that it became business as usual. I can't think of another organisation that has put some method into this madness the way Swiggy has."
Failure is the path of Learning
From the get-go, Mridul understood that failure is an inevitable and essential part of learning, and it motivated him to learn and do more. "When I started out, I didn't know how to use Excel or make a pivot table. I was too shy to ask for assistance. But I knew I couldn't give up after coming all this way" Mridul says.
Gradually, he went from being a stranger to data, to working with data for 10,000 odd restaurants! Now if that isn't a victory milestone, what is?
Summoning the 'Inner Foodie'
It was during an internship in Italy that his relationship with food was cemented further. He stayed with a local couple who cooked delicious, authentic Italian food every day. Soon enough, Mridul started helping them out in the kitchen. One day, he made some Chicken Masala for them, and that's when it struck him – cooking was where his heart was and where it will always be.
Starting the Foodie Community movement
In 2019, the CEO of New Supply at Swiggy, Vishal Bhatia, came up with the idea to share the team's wealth of food knowledge with fellow Swiggsters through an in-house Foodie Community. Mridul was one of the first to volunteer.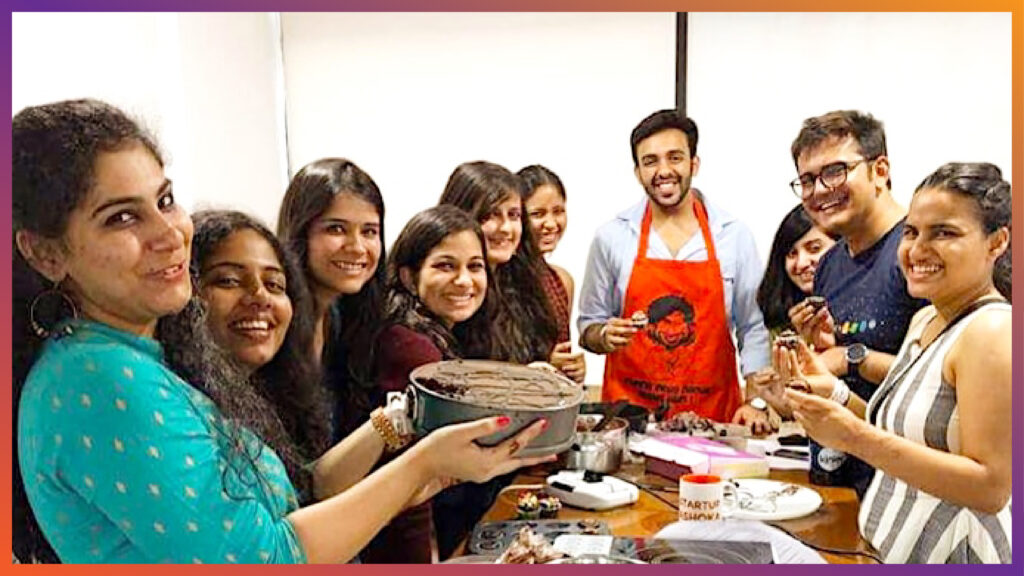 His reason: "Food brings people together, and I get excited at the opportunity to work with people — especially those who share my passion for food. Besides, it's the best way to get to know people."
What's next on the menu?
Mridul aspires to own not just one but an entire chain of restaurants! For now, however, he feels that learning is the need of the hour. And that's exactly what he plans to do.