While this entire year has felt something straight out of a horror movie, Halloween reminded us of the horrors that exist in the world today. Horrors like broccoli. Or some of these other frightening food concoctions and experiments of our time.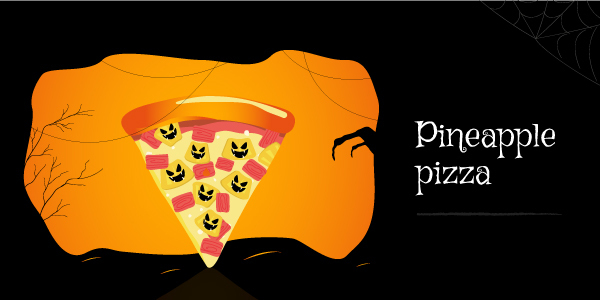 Where do we even begin? Once upon a time spotting it was as rare as spotting the Yeti; but today, the Hawaiian Pizza has made its way across the globe; taking many victims along its course. With more variations of this pizza popping up every day, the pizzacalypse is truly here.
Much like the Bermuda Triangle, Karela too has a history of making things disappear. Things like your appetite. It tries to warn you with its bitter taste; but humans continue to fall to its trap. At this point we're certain it's appeared in more nightmares than actual plates of food.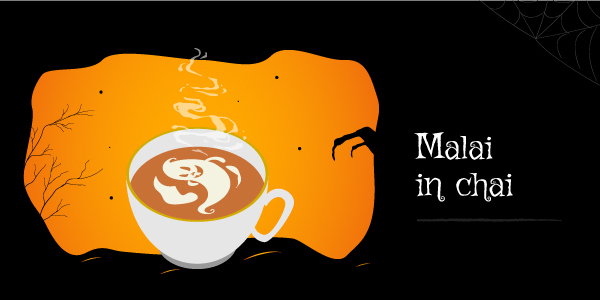 Legend has it that if you don't make eye contact with chai for 30 seconds, malai ghar aa jayega. And like any uninvited guest, it doesn't leave any time soon. So, keep a close eye, and keep your strainer closer.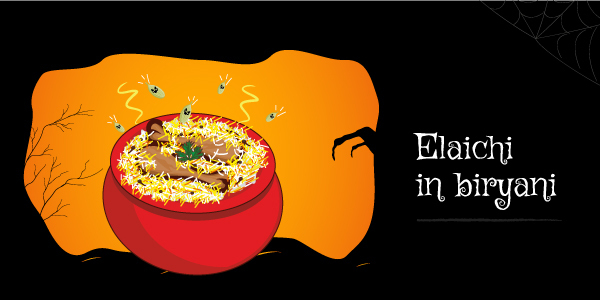 You know those days where you're having a good time, everything's perfect and then, bam… out of nowhere, 'existential crisis.exe' begins? Elaichi in biryani is the food equivalent.
Striking when you least expect it, it is the jolt back to reality your taste buds don't deserve.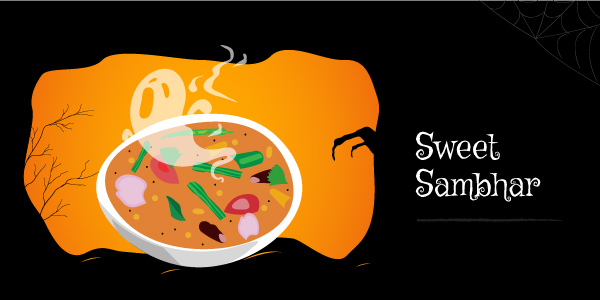 If you thought pronouncing sambhar wrong enraged Tams, try serving them sweet sambhar. Roaming around in broad daylight, this small bowl of sweetness continues to give South Indians many a sleepless night.
Have we missed your horror dish? Tag us @swiggyindia and we'll make a mention!
P.S. We also deliver dishes that don't give people nightmares. Check 'em out on our app.