At Swiggy, we're always looking at ways by which we can strengthen our support services for delivery partners. Over the past few months, we've not only amped up our COVID care assistance, but also further streamlined our emergency support services. Here are all the updates we've rolled out for the latter.  
An end-to-end hotline service
Our hotline service is now available 24×7, at the tap of a button. Plus, they are equipped to provide assistance right from the moment the call is received, up until the case is completely closed.
For the delivery partner's convenience, the SOS button on the Swiggy Delivery Partner app now comes with the option to immediately connect a user to the local police or an ambulance service – with this update, requests for immediate assistance are resolved sooner.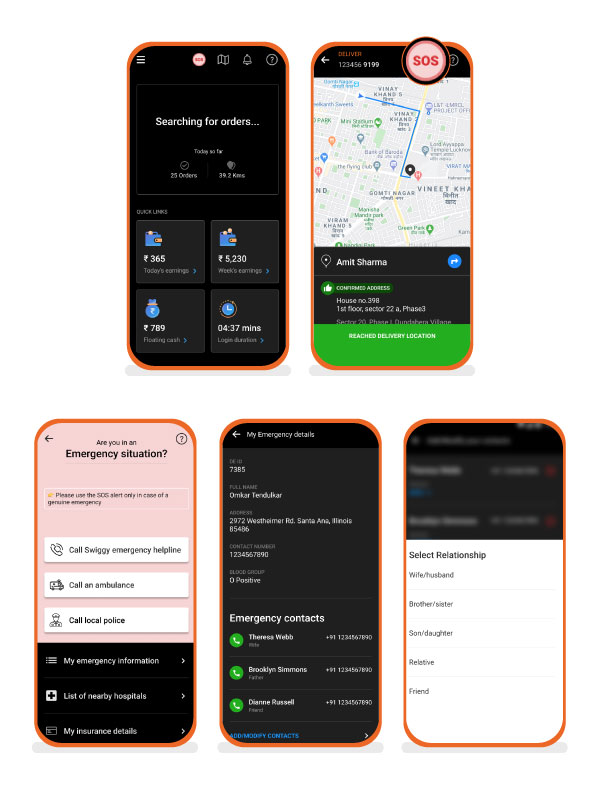 Loss of pay processing
Partners who are unable to work due to on-duty medical emergencies are also granted loss of pay support, in addition to hospitalization and insurance support.
Emergency Assistance Training
Select delivery partners under each hub are soon to be certified in emergency assistance. These partners are being trained to provide immediate help to anyone in need, until concerned services arrive at the spot.
What's Next: Emergency Cards 
Soon, all delivery partners will be equipped with a unique physical emergency card – a handy tag with all basic information like blood group, emergency contacts, medical conditions, and other important details that a bystander or medical personnel can refer to while assisting a delivery partner in an emergency.
A word from partners who have used the SOS feature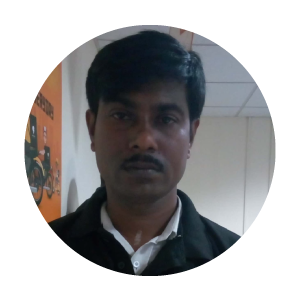 "I was assaulted by an unknown person at midnight and my brother immediately reported the case using the SOS feature on my Swiggy app. The hotline team was very helpful, and followed up 4 – 5 times to make sure I was receiving proper assistance, while also helping me with a reimbursement for my losses. The team stayed in touch till the FIR was filed and continued to follow up until I had completely recovered." – Sujith Sarkar, Bangalore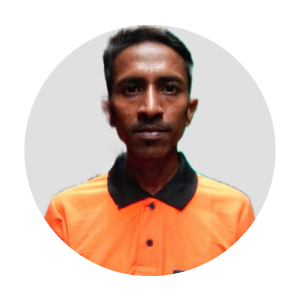 "I used the SOS feature as soon as I had met with an accident and the Swiggy hotline team answered immediately. I did not expect the response to be so quick! I also received a call from the city manager who asked about my wellbeing and assisted me on how to apply for reimbursement." – Prakash, Delhi