Our delivery executives are the face of our company and meet customers on a daily basis. Smart and comfortable gear plays a key role in setting them up for success. While the trademark black Swiggy T-shirts look smart, frequent interactions with our delivery executives revealed that these T-shirts pose some practical challenges. Our team took the feedback and got to work on conceptualizing an enhanced gear with new design, new material, and new colour.
Prioritising Comfort and Safety
The new full sleeve orange T-shirt is made with dry-fit mesh fabric which provides 100% breathability in all weather conditions. While the orange colour offers extra comfort in the summer, the full sleeves protect the skin from the harsh sun and chilly nights too. The T-shirt also comes with reflectors strategically placed for the safety of delivery partners, especially when visibility is low.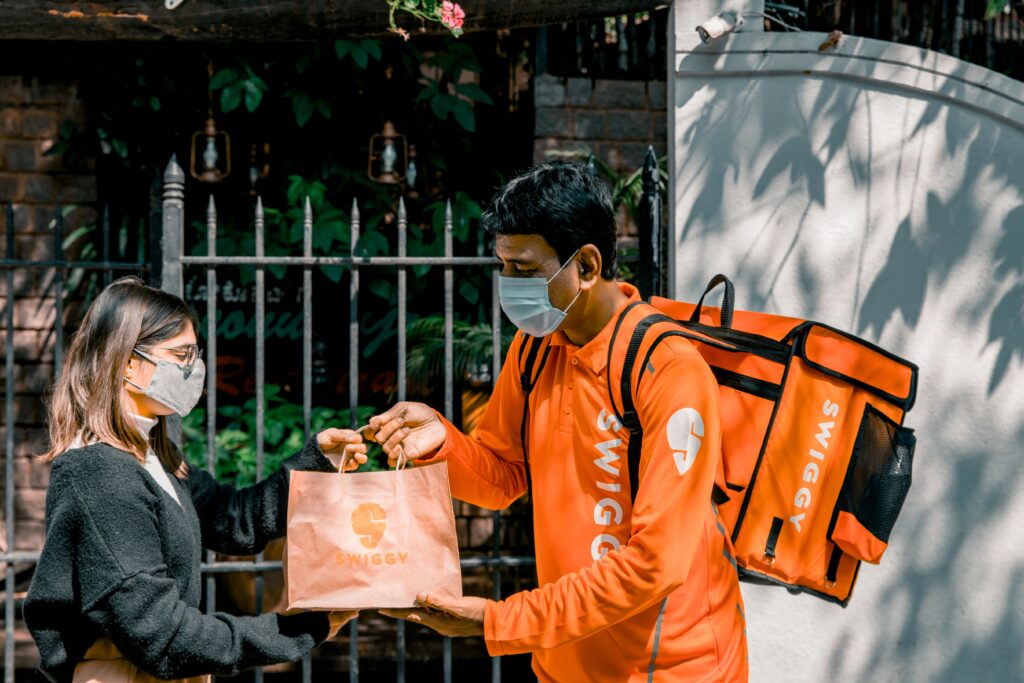 For designer Vikram Rathore who specializes in activewear & performance gear, the biggest inspiration for the new T-shirts came from the delivery partners themselves.
He said, "Day in and day out, Swiggy delivery executives work hard for our comfort. It only makes sense that they also get the comfort they deserve. Most delivery executives wanted their T-shirt to look cool and smart while protecting themselves from the elements."
"When the opportunity came to create brand new gear for Swiggy's delivery executives, the idea was simple. We needed to create gear that's not just comfortable but also smart and safe to wear," he added.
Pride and Excitement: Our delivery partners on their smart new T-shirts
The reactions so far from our delivery executives? They love the new Swiggy Gear!
"Bahut accha hai!" gushes Safura. Vignesh P finds it flexible and comfortable. Vijay loves the fact that sweat dries off really quick, making the T-shirt comfortable to wear for long hours. The breathable fabric is what Arun P likes.
Padma Priya is glad that the T-shirt will protect her against a tan. The reflectors for safety was another popular feature.
Distribution of the new T-shirts has already begun in the bigger cities, and will soon cover all of our 2.7 lakh active delivery partners across 500+ cities.