What is a good love story without a few challenges? And at Swiggy, we love ourselves a challenge. It is out of our love for food that we started a food delivery app. While bringing people their favourite dishes, we realised we were helping people solve matters of the tummy, and of the heart.
This Valentine's Day, we're celebrating the different ways that people across life-stages express feelings through food.
Instamart for InstaLove
The age when you are either in the closing years of high school or are going crazy at college. You have intense, heavy feelings but light pockets. You probably want to tell your crush that you like them. Giving them a small gift goes a long way in helping them think of you through the next lecture. This is when you need affordable gifts delivered before the recess bell times you out. It's the right time to count on Instamart for big discounts and fast deliveries. A box of chocolates or a single red rose – express your feelings instantly!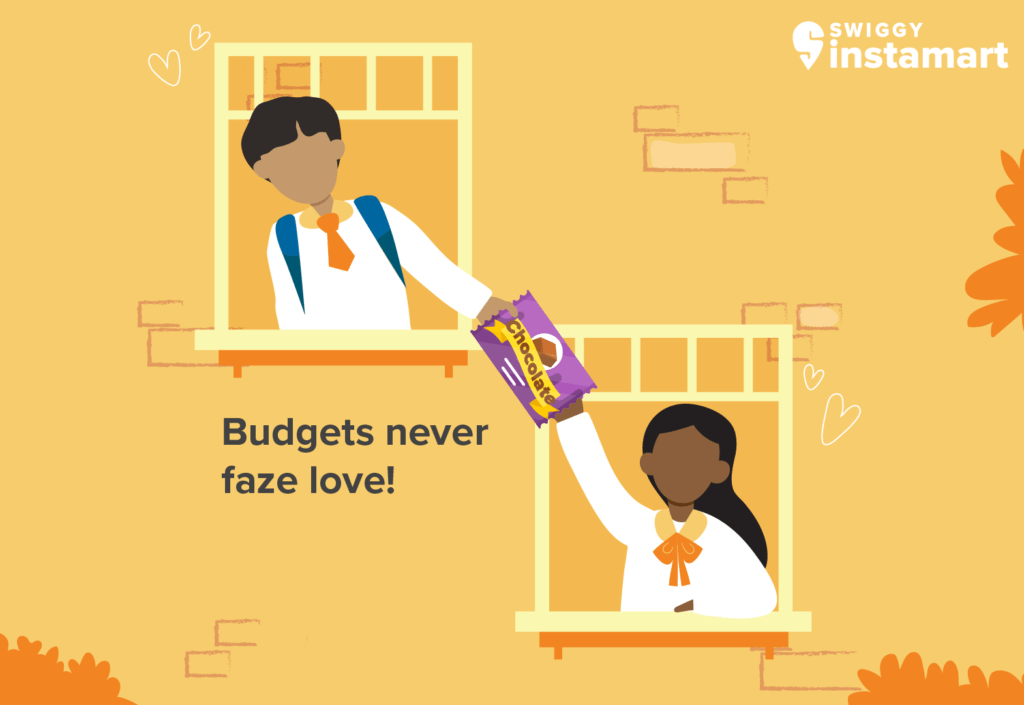 Delivery for a date
This is when you are over 22 years old. You are just about starting your professional life with your first job. You have the same spirit as you had in college, but now you've got a little more money than you did before. So, you decide to surprise your partner by showing up at their office for a lunch date. You travel from your office to theirs, go up to their floor, call them outside under false pretenses, and possibly yell out 'surprise!' after looking around to make sure you're both alone.

But where's the lunch? You're not going to surprise your partner with cafeteria food, are you? Here's where you turn to Swiggy's food delivery feature to order your date's favourite dishes. Some light starts and a delicious main course, followed by sweet dessert.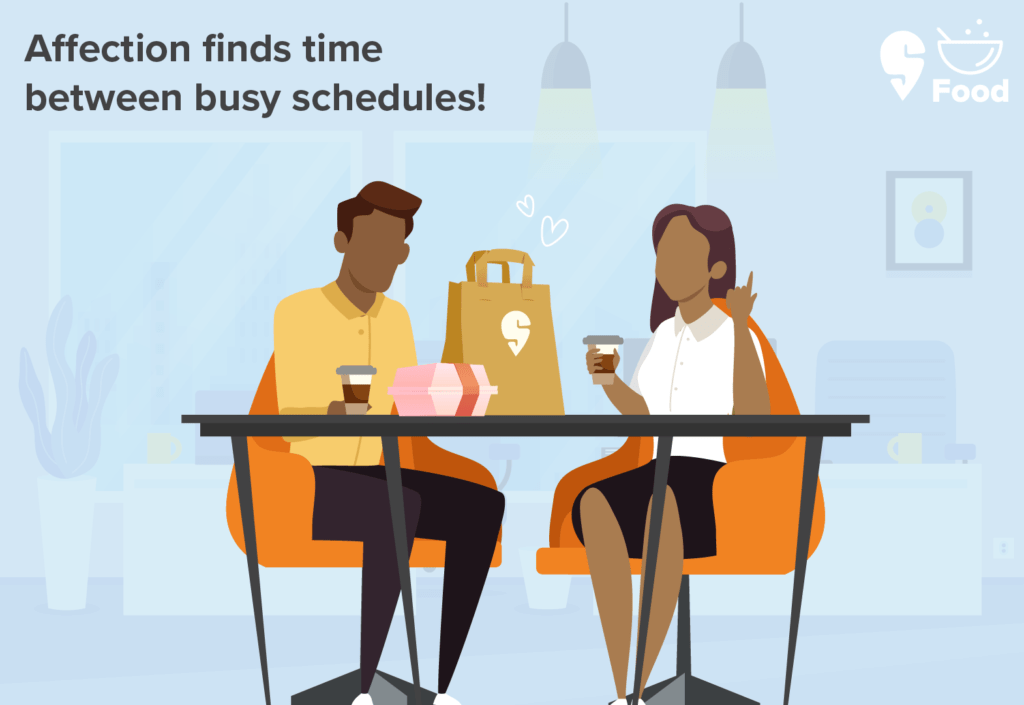 Genie brings you closer
Being in a committed relationship has a wonderful warm flavour. The initial attraction, butterflies every time you meet them, the peace you feel around them, and the longing when they're not around. You have work, family, friends, and 17 other things to attend to. You and your partner may not get to meet as often as you used to. So you decide to cook their favourite dish and send it to their workplace using Swiggy's Genie service.

After a hectic first half, they're delighted to see your surprise tiffin. The fresh home cooked meal from their beloved melts away all the stress of adulting. What better way to reconnect in spirit, almost as if you are sitting together?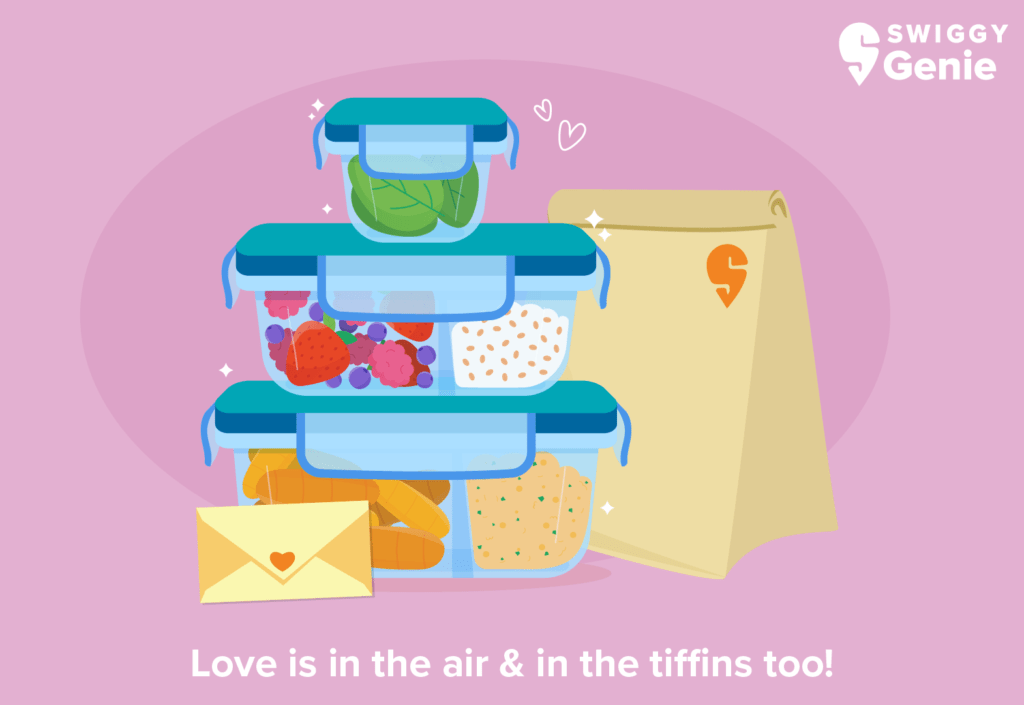 Dineout Married and Worried

Priorities change for couples when they are married with kids. Your passions, interests, personal life, social life, can all take a back seat when you're raising a family. Despite the bliss of the domestic hustle, it's important for parents to plug out of their family life and reconnect with each other through common activities. This can even be a simple dinner date at a nice restaurant.

But finding a place and booking a table suddenly feels like an alien task. That's when you come across the Dineout section of the Swiggy app. You realise its features are everything that you need to plan your date night. You decide to surprise your spouse with a fun restaurant-hopping date. You've booked 3 different restaurants for the same evening. You turn your friends into babysitters, and ask your spouse to meet you after work.

Knowing that you've made all the arrangements back home, all their worries ease and they get in the mood to enjoy the evening. Time to rekindle the romance by candlelight or over some sloppy burgers – take your pick!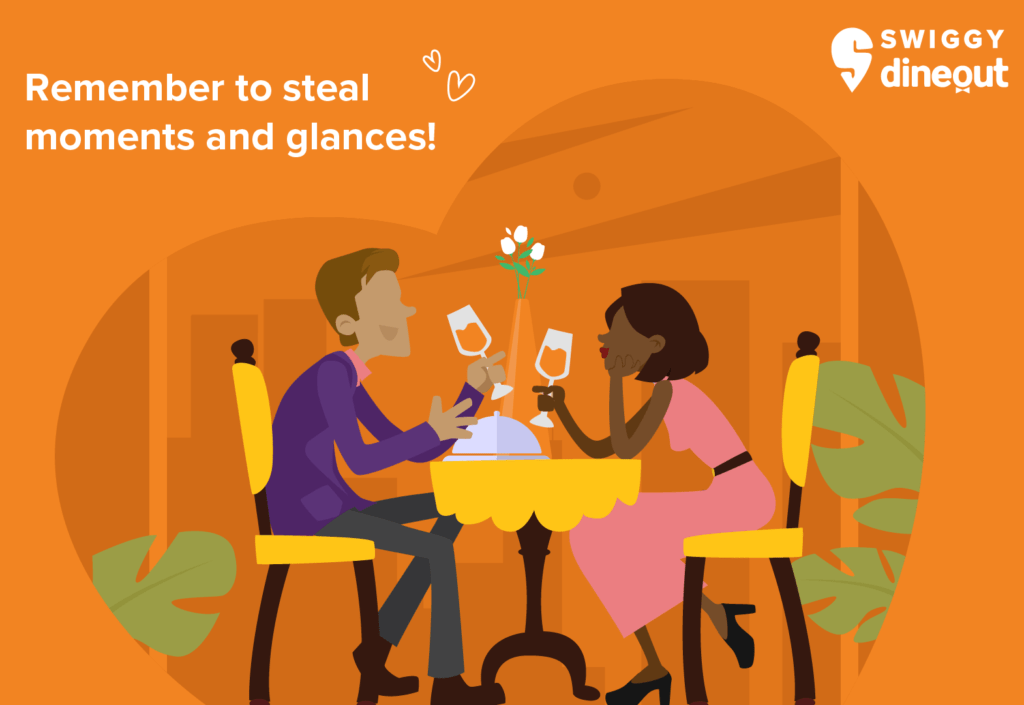 Old Flame

60+ is the golden age for romance. You are done with most of your responsibilities and you now want to relax, take care of yourself and your spouse, and share stories with the young ones. In exchange, the young ones teach you about technology. That's when you come across the Guiltfree section on the Swiggy app. You surprise your spouse with a healthy version of their favourite dessert and they are over the moon. This is your way of reliving old times while creating new memories.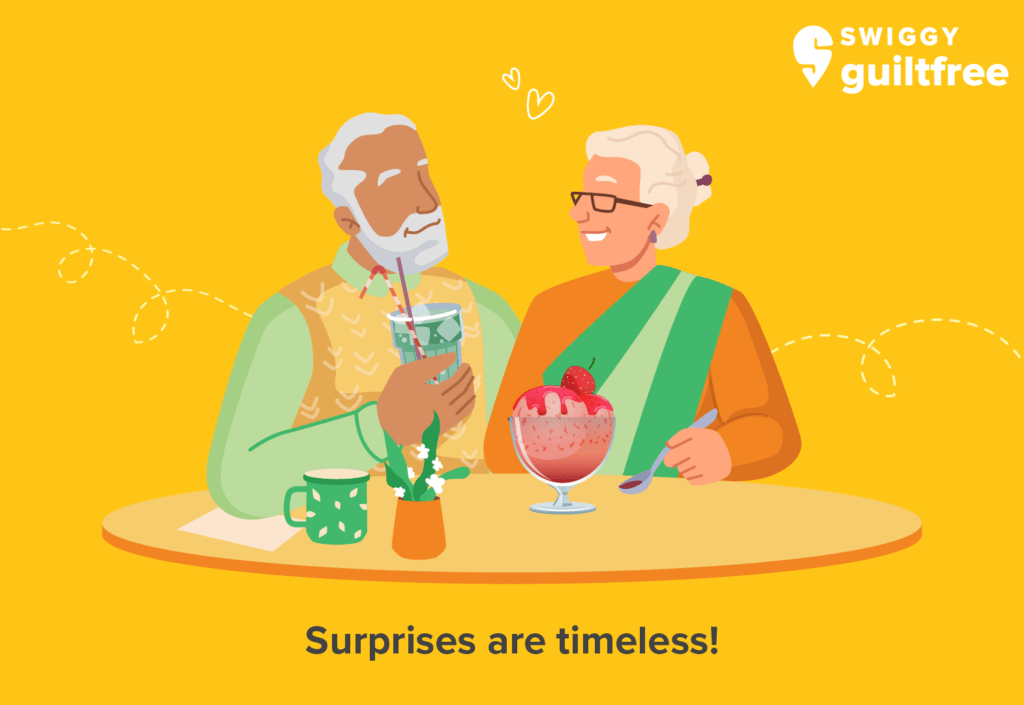 We believe Swiggy is a food app second and a love app first. We are constantly working to enable people to connect with what they like best. The indulgence, the sharing, the helping – to us, this is all love in its purest form. So, how are you going to Swiggy It this V-Day?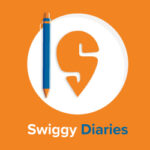 Swiggy Editorial is a team of writers who work with the company's Employer Branding team.