Find out what kind of foodie you are and how you inspire Swiggy to do better
Has it ever happened that you're out for dinner with your friends and they suddenly transform into another personality as soon as they're handed a menu?
It's their passion for food that brings out this side of theirs. And it is this passion that inspires us to deliver the best food experience to you.
In fact, we appreciate the enthusiasm of such individuals. Over the years, we have come across different types of food lovers and each one of them has inspired Swiggy in its journey to deliver the best food experience to you. 
Here's how these 5 types of foodies have inspired certain features of Swiggy. Check 'em out, who knows? You may be one of them!
The Calorie-culator: This person is conscious of their health and fitness goals. They count the calories they eat, the miles they run, and the goals they knock out. This person prioritizes nutrition and quality, but also craves for taste and authenticity.
This foodie buddy helped us expand our health-radars from just salads to healthy burgers, wraps, biryanis, and more. That's right, they inspired the Guiltfree section of the Swiggy platform. It is the section where you get healthy versions of your favourite dishes. It is one of the most popular features on the app, having thousands of dedicated users who share the same sentiment for food. So, while the calorie-culator monitors their calories, we monitor the smiles they have on seeing their favourite dish in a healthy avatar.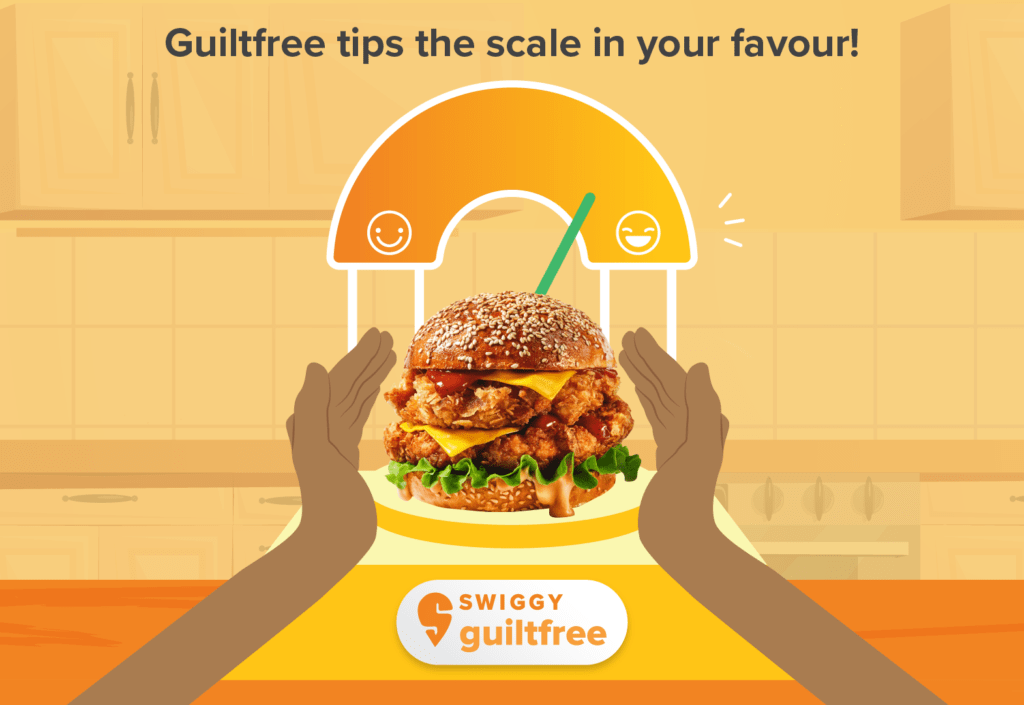 The Right Here, Right Now: This person wants to eat their favourite food, or anything for that matter, as soon as they think of it. Satisfying such an enthusiast is a challenging task. To deliver at the speed of thought will take a few more years, but we've come up with the next best thing – Instamart! While cooking food takes time, plenty of food items and household products are ready waiting for you. Instamart collects your favourite snacks, desserts, and beverages and delivers them right to your doorstep faster than you can spell Instamart. Or at least before you can spell Pneumonoultramicroscopicsilicovolcanoconiosis.
We're thankful to the impatient foodie for pushing us to come up with the Instamart delivery system.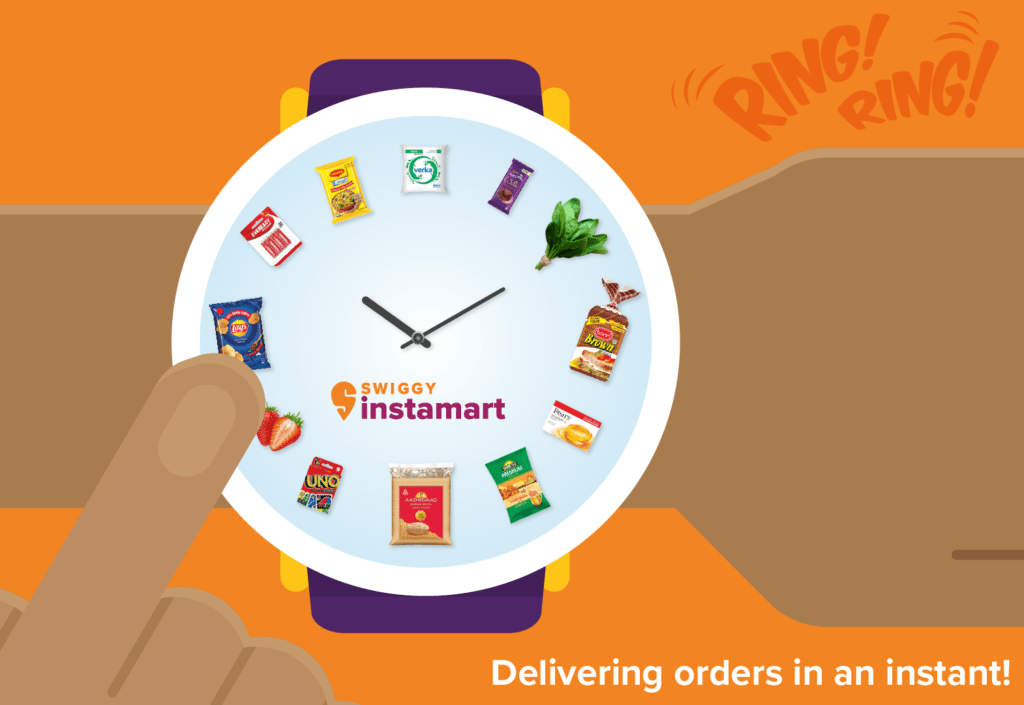 The Thrill-eater: This person treats the menu like a map and gladly ventures into its lesser known regions. For them, ordering food is a thrill-seeking activity, and every dish is an adventure. They like to explore and are always seeing something new. To quench their appetite for adventure, it becomes essential to have a wide repertoire to offer them something new every  time they visit Swiggy. Like a traveller, they taste Goan, then move to Maharashtrian, then suddenly fly off to Lebanese, and return to Mughlai. It is because of this foodie that Swiggy offers a variety of cuisines, restaurants, and dishes for you to select from. Thus, delivering an authentic experience of the adventure.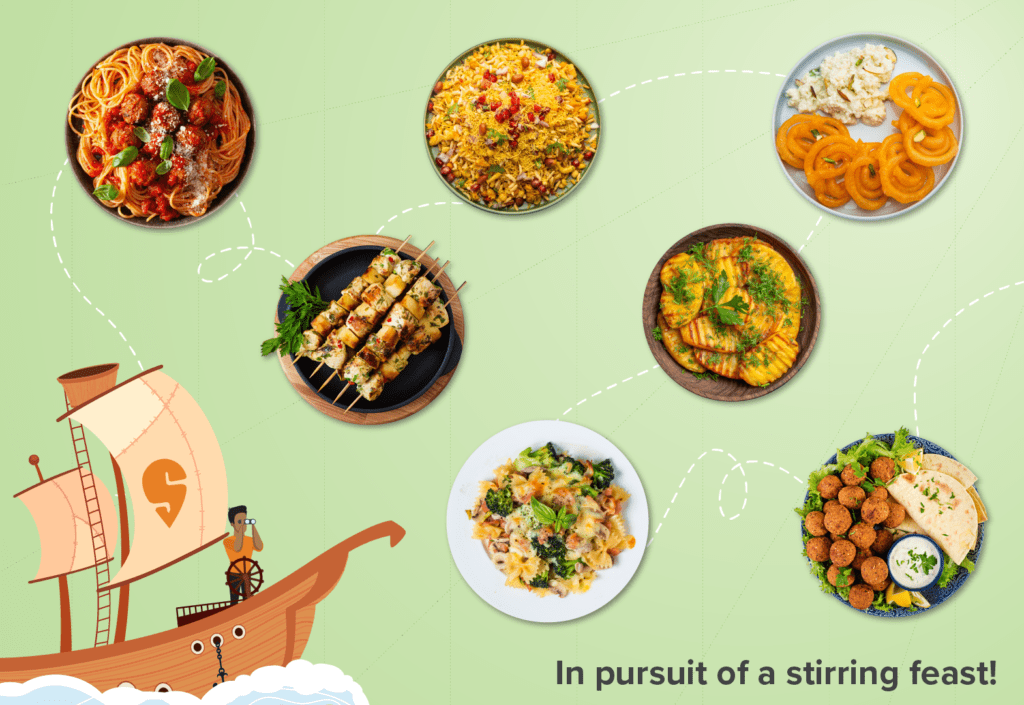 The Good, the Bad, the Picky: They are the ones who stick to their previous orders. They know what they want and, more specifically, they know what they don't want. A picky foodie is set in their ways. They want their fries in a particular shade of crisp and their vanilla ice-cream at the perfect temperature. And we dare deviate from this! This foodie makes us stay on our toes, as they are easily turned off by irrelevant suggestions. But thanks to their whims, Swiggy continuously improves its technology to offer customised food recommendations relevant to their and your taste separately.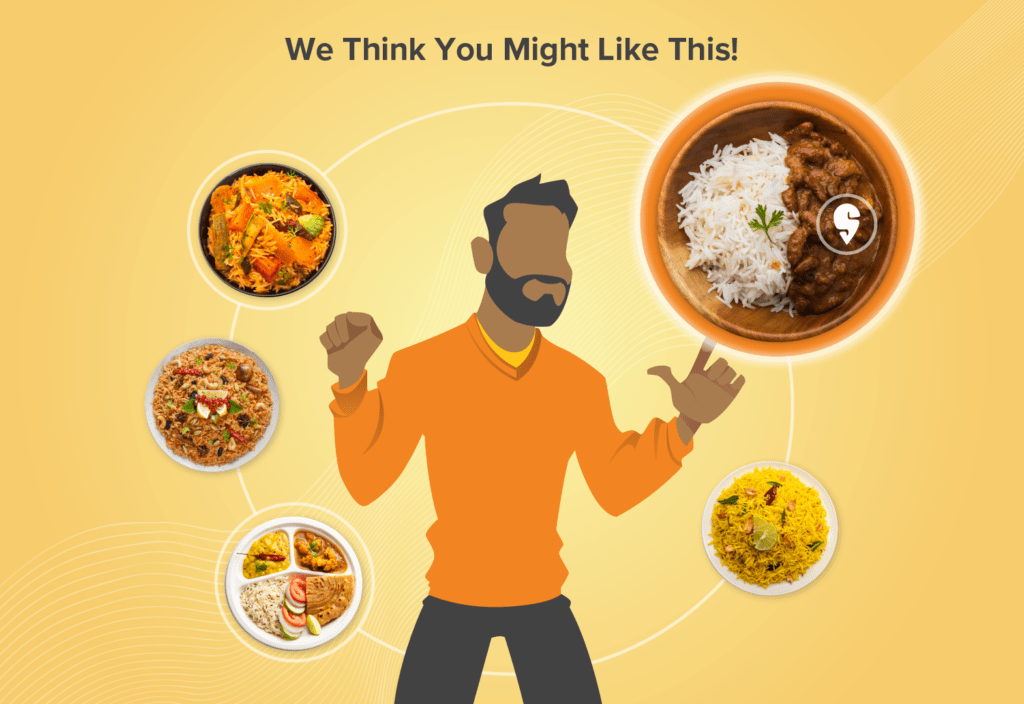 The Asker-chef: This person is more into questions than cuisines. They're seen interrogating restaurants with, "What kind of marination goes onto the chicken? Does it come in red gravy or green gravy? What is the portion size?" And many more. This person wants to mentally taste the food before actually ordering it.
One way to deliver this is to introduce ratings and reviews by fellow enthusiasts. Reviews allow the foodie to know a like-minded person's experience of the dish and then make an informed choice. They order only if the butter chicken has 'smokey' mentioned in its review. The review system also allows the asker-chef types to share their critique on the food dish, and thus make or break butter chicken or sushi's career.
The dedication of the asker-chef inspires us to empower you with a genuine review & rating system.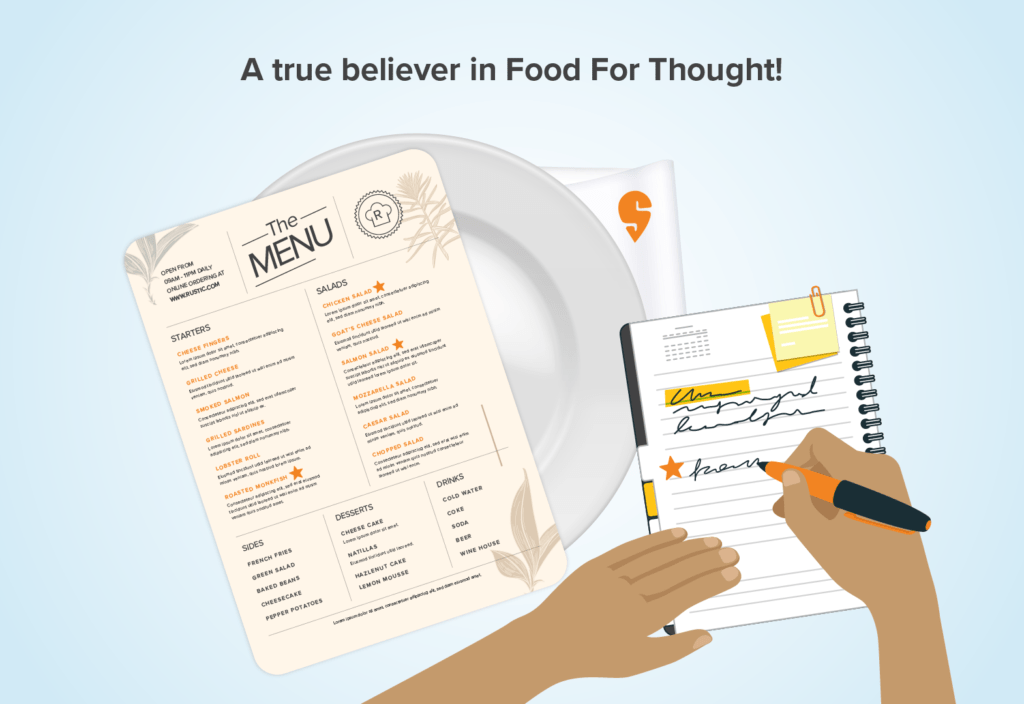 This is how these and many other types of food lovers have helped Swiggy become a robust, responsive, and reliable food ordering app.
One thing that binds all foodies is their love for good food. And, no matter what your type is, you can find all your favourites on Swiggy. See you in the next order!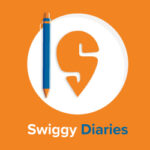 Swiggy Editorial is a team of writers who work with the company's Employer Branding team.