Here's a little information about one of the most loved beverages in India.
In India, at any given second, there are at least 20 million people drinking tea. All right, that's not a verified number, but do you see just how believable it is? That's a true testament to the fame that tea enjoys. Chances are, even if you're a non-tea person, you've tried this desi constant at some point in life. Have you ever wondered what it is about tea that makes it such a beloved beverage? Get yourself a saucer and become a tea explorer!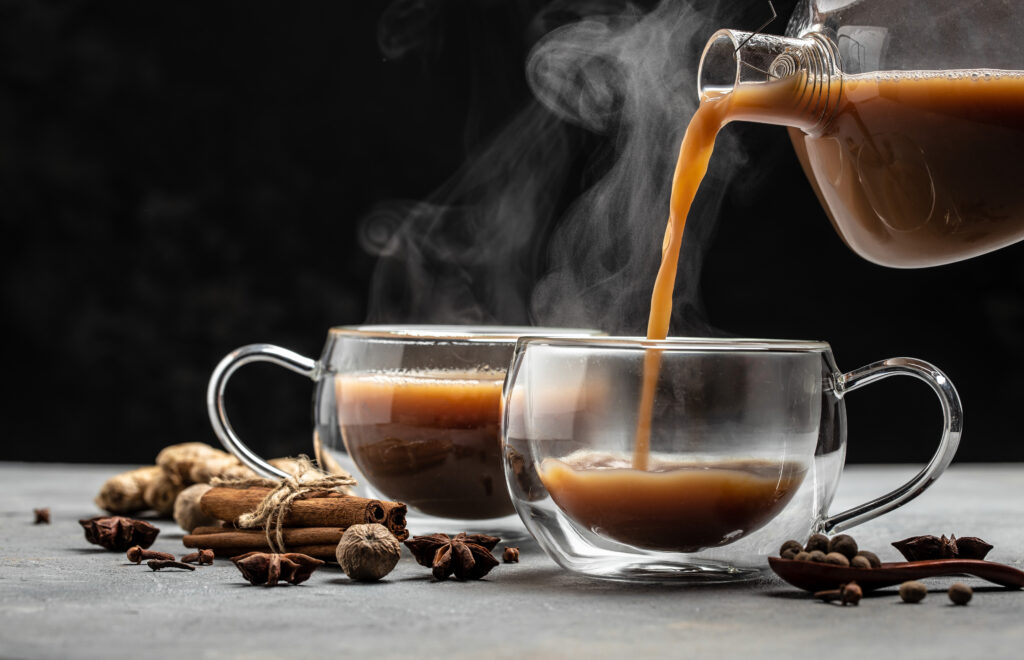 The origins of tea in India date back to ancient times. Various communities consumed tea for its medicinal properties. But tea as a beverage was a concept introduced in India by the British.
Today, you can find tea in every corner of the country. People drink it with the same gusto, from Kashmir to Kerala and from Dwarka to Dzükou. Accompanied by a variety of snacks across different regions, chai is both a personal favourite and a national culture.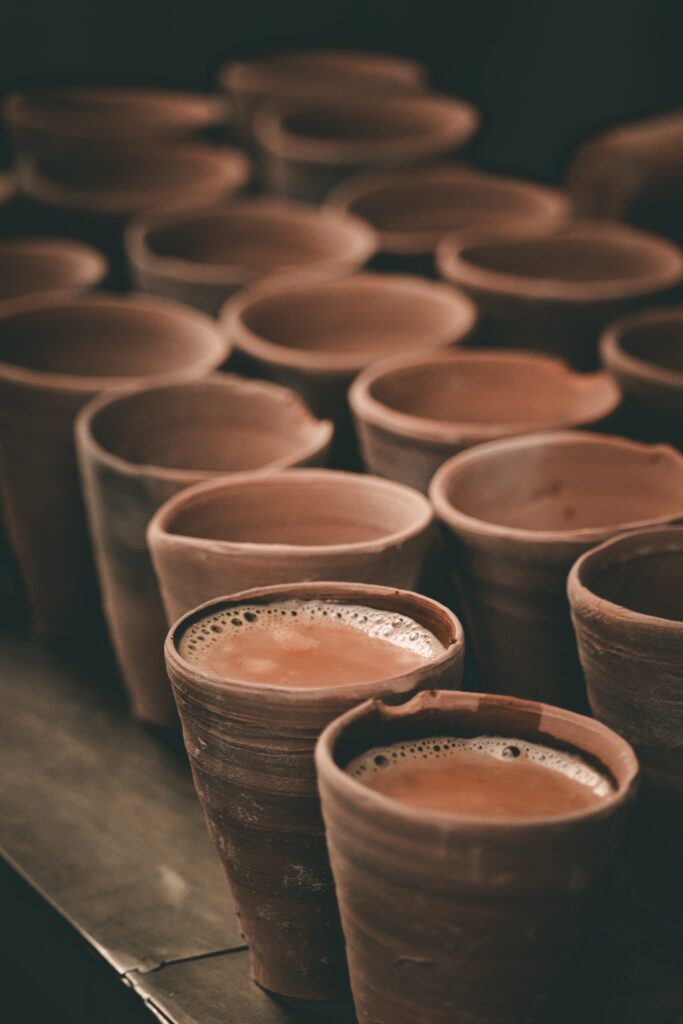 Is it the…
Accessibility? In India, where there's a will, there's tea. You will find tea everywhere, from roadside stalls to 5 star restaurants. 'No tea vendor goes hungry', and every tea enterprise, big or small, will always have customers. So popular that some local businesses have grown into thriving franchises, whether it's day or night, summer, winter or monsoon, tea is available all the time for everyone.

Or the…
Affordability? Tea used to be an indicator of household stability during British rule in India. Today, the drink has broken socio-economic barriers and entered every household. Visit a diverse range of homes, and all of them will offer you their very own concoction, served fresh and hot.
Outside homes, one cup of tea starts from INR5 and goes up to as much as INR500. Some fanatics don't mind paying even more. A combination of being accessible and economical definitely plays a role in making tea popular. But we're sure there's more.
What about the different…
Recipes? India's diversity reflects in its cuisines. Every type of food has its own unique style and taste, and somehow tea fits well with all of them. People prepare this national favourite in different ways. You can find different recipes for tea all over India – milk, black, lemon, ginger, masala, cream, saffron, and even salt & butter tea. Its versatility is one of the reasons tea is so well-loved.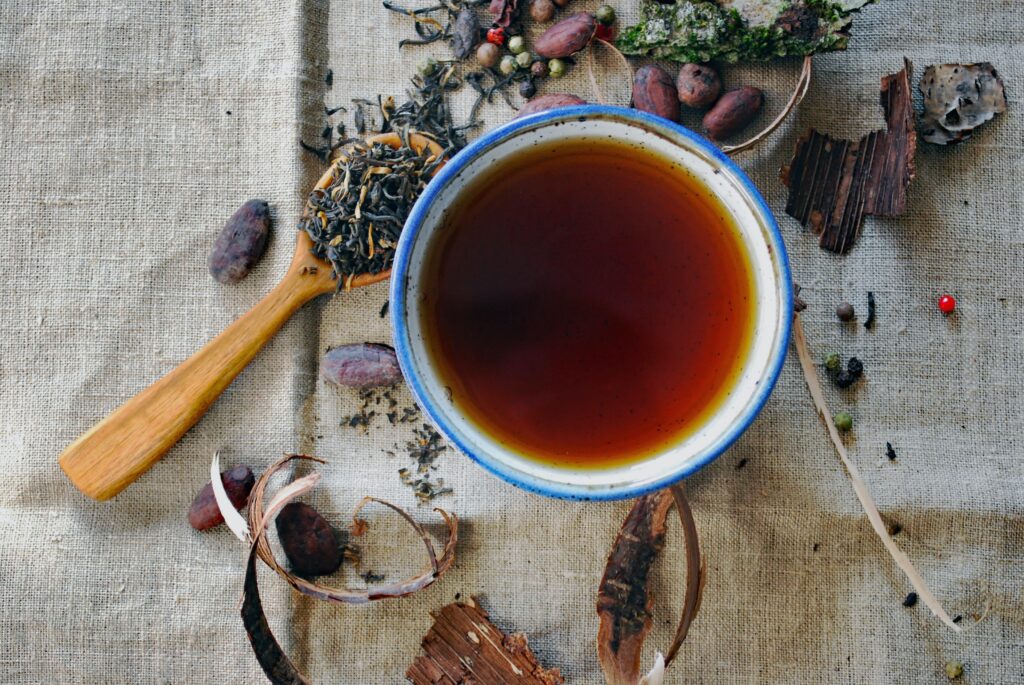 It's not only indulgence, it also has…
Medicinal benefits! Modern science and Ayurveda both recognise that tea has medical properties that benefit the human body. People use tea to relieve daily ailments like stomach ache, constipation, headache, and inflammation. Research shows that drinking green tea or black tea without sugar also helps reduce the risk of type 2 diabetes. So tea clears the health check as well.
Finally, there is…
Social utility. In India, tea serves as a social bridge. Colleagues chat over a cuppa, friends extend conversations with another round of tea, spouses share morning moments over steamy mugs, neighbours break ice over some hot cups. It is a sign of hospitality when guests come over, and it is a gesture of goodwill when businesses offer you one. People have emotions associated with tea, making it all the more meaningful.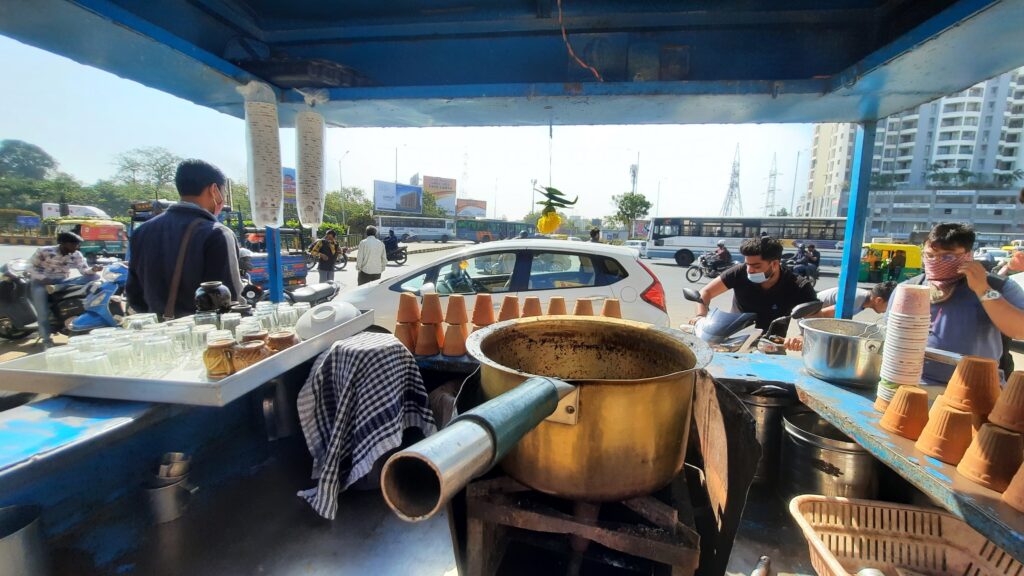 No matter the geography, the ideology, or the culture, everyone loves drinking tea in India. Tea transcends all differences amongst India's diverse population. At Swiggy, we look at these wholesome leaves as an inspiration for how they connect people.
Tea is definitely a cultural phenomenon in India. And, if you'd like to explore the lengths and breadths of this beverage, Swiggy is a great way to do so. Boil up a kettle of your own by ordering the right ingredients on Instamart or check out the tea selection from an assortment of cafes and eateries on the food section of the app. Sit, sip, enjoy. Tea you soon!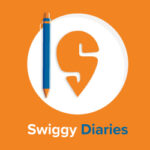 Swiggy Editorial is a team of writers who work with the company's Employer Branding team.