Get a taste of some of the most popular street foods of India.
East or West, Indian streets are an eating fest! Stroll down any street of any city in India and you will find hundreds of people enjoying good street food. If food represents a place's culture, we believe street food represents a place's local spirit.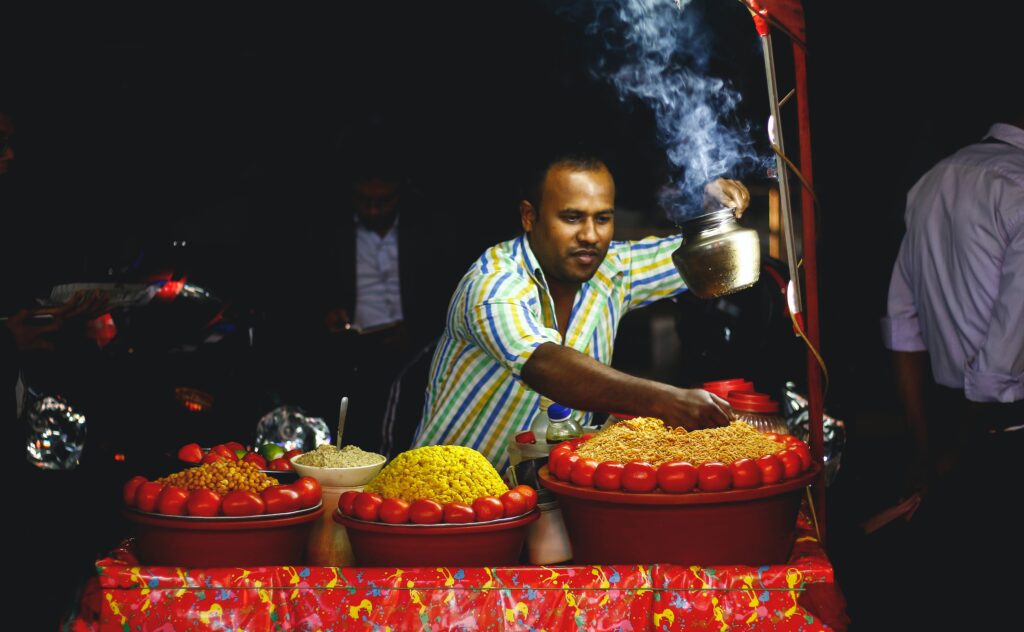 Let's find out if this is true.
Region: West India | Place: Mumbai, Maharashtra | Popular street food: Vada Pav.
One thing everyone agrees on is that Mumbai is a fast city. In the city that never sleeps, life is always on the move. People from different parts of the country come to Mumbai to pursue their ambitions. Everyone is driven to get things done. So naturally, food also needs to be quick. And vada pav is the fastest of them all. Deep fried potato goodness wrapped in a crispy blanket of chickpea flour, nestled in a soft bun and served with a combination of sweet and spicy chutneys. The vada pav has become so convenient and popular that it's inspired a host of other pav-based dishes like samosa pav, bhajiya pav, andapav, misal pav, pav bhaaji.

This favourite truly represents Mumbai's adaptability, speed, and practicality. Fast food for a fast city.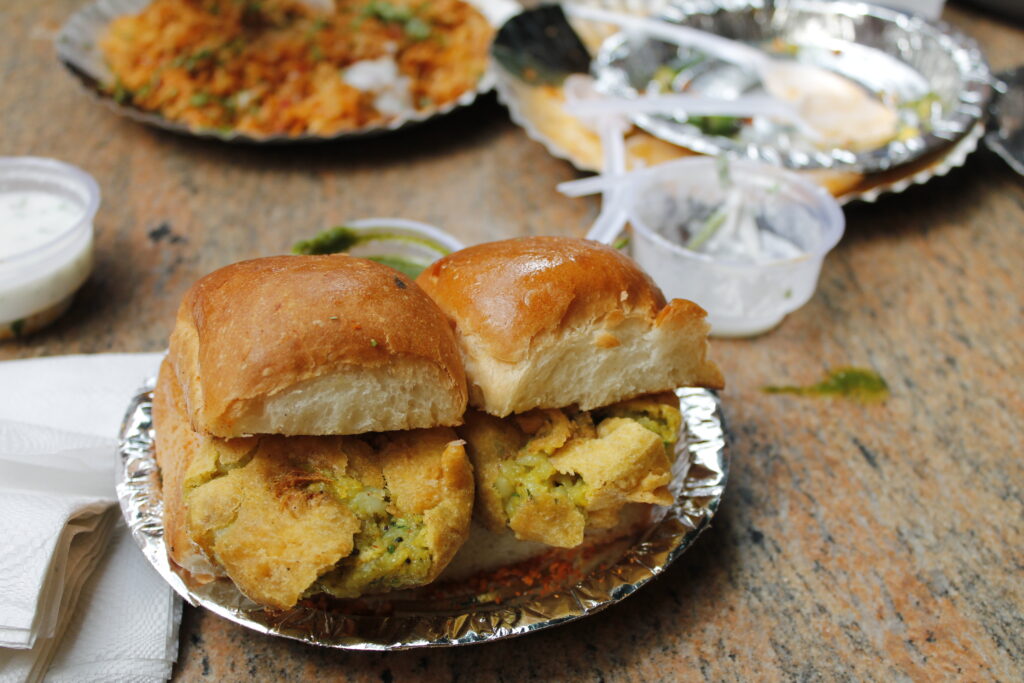 Region: East India | Place: Kolkata, West Bengal | Popular street food: Kathi roll.
Owing to its intellectual, artistic, and culinary history, Kolkata is the cultural capital of India. In 1964, a kebab seller noticed that people were neglecting lunch because of their busy schedules. So he tried to compress a meal into a quick-bite dish. He took meat kebabs from the skewers, placed them in a wheat chapati, added some veggies, chutneys and spices, and rolled it all up to form the kathi roll. The dish became an instant hit and soon spread to other parts of the country. The kathi roll represents the intellect, ingenuity, and thoughtfulness of Kolkata.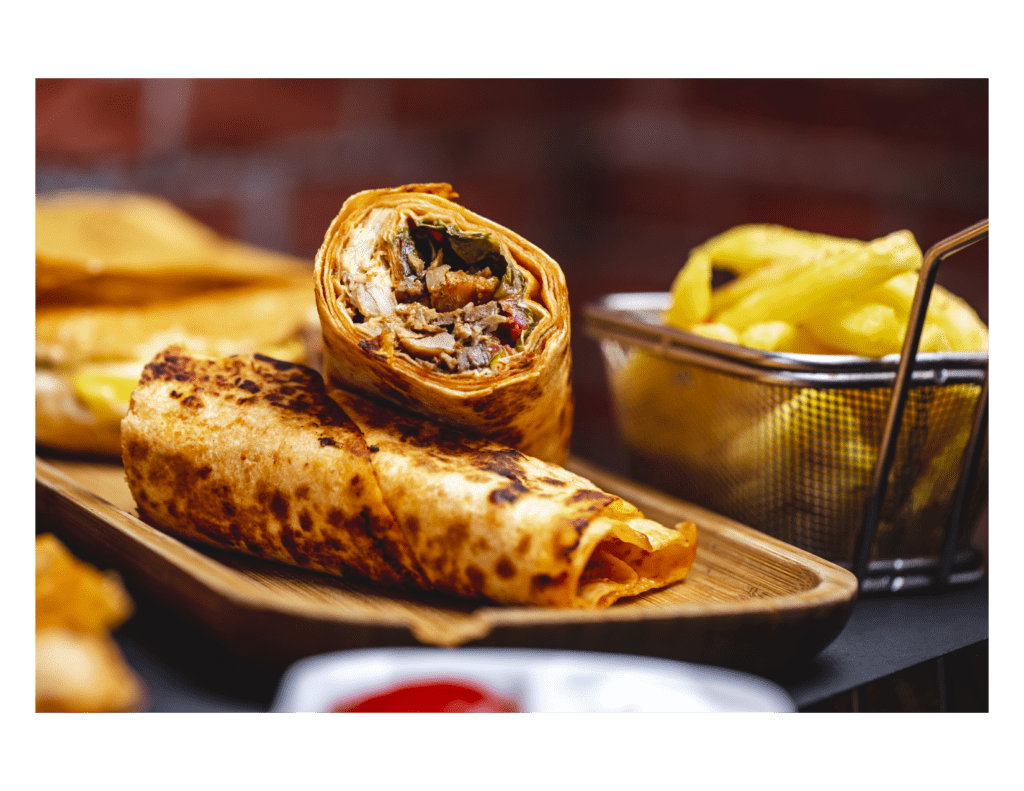 Region: South India | Place: Chennai, Tamil Nadu | Popular street food: Dosa.
If there's one dish that has reached every corner of India, it is the dosa. It is a breakfast dish popular for saving busy office-going people from morning hunger pangs. A dish common to all the southern states of Tamil Nadu, Kerala, Andhra Pradesh, Telangana and Karnataka, dosa, along with its cousin idli, has become the identity of South India. Although it is a breakfast food, the nourishment and the ease of preparation makes it an all-day favourite street food. Although it is a simple crepe of fermented rice batter, its versatility is unparalleled. It starts off as the plain dosa and takes a step further with masala. Then it climbs a notch higher with the Mysore masala dosa. After that, a whole new world of dosas opens up. Go to any corner of south India and you will find dosa, chutney, and sambar for as little as INR10. There are plenty of flavourful, colourful, and healthy dishes in Tamil Nadu, but we love the dosa because it represents the region's abundance and simplicity.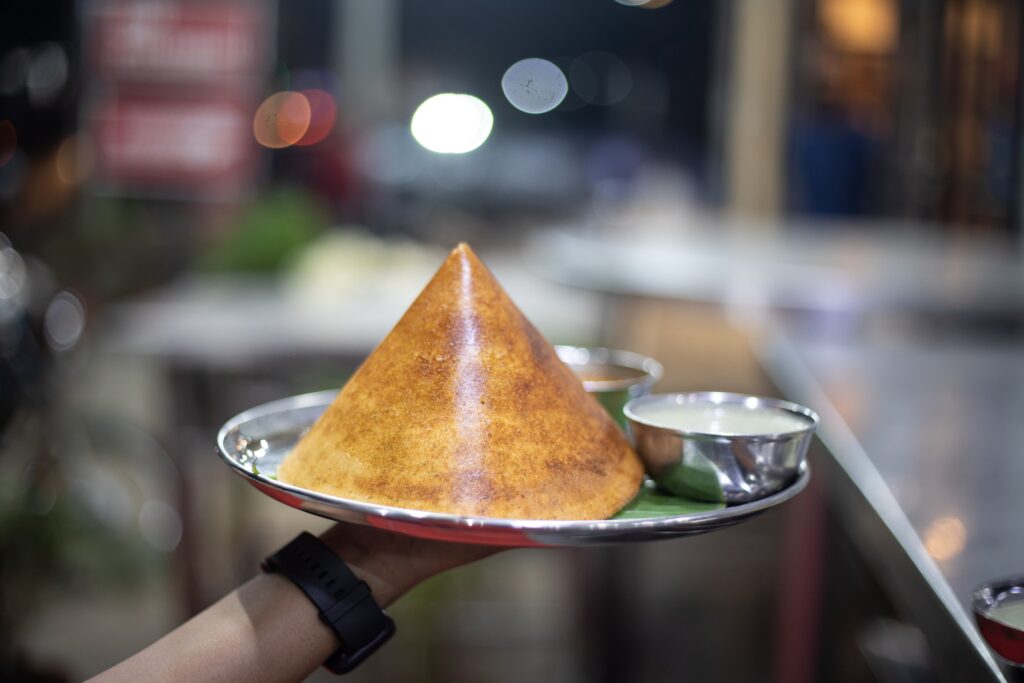 Region: North India | Place: Delhi | Popular street food: Paratha.
Walk onto any street of Delhi and you will find a handful of stalls selling parathas with a side of spicy-tangy chutney, hot chole, and loads of butter, all for a price of under INR50. Though parathas are a staple of multiple states in north India, Delhi gets the credit of popularising it for the rest of the country. There's even a special street in Delhi dedicated to selling a mind-boggling variety of the dish. Paratha is a thick roti stuffed with a filling of one or more vegetables. The stuffing can be potato, onion, cabbage, radish, chilli, spinach, and almost every other stuff-able food you can think of. This makes them filling, nourishing and affordable, with people choosing it for breakfast, lunch, and dinner as well. We love parathas for how effortlessly they represent the ease, comfort, and friendliness of the north Indian attitude.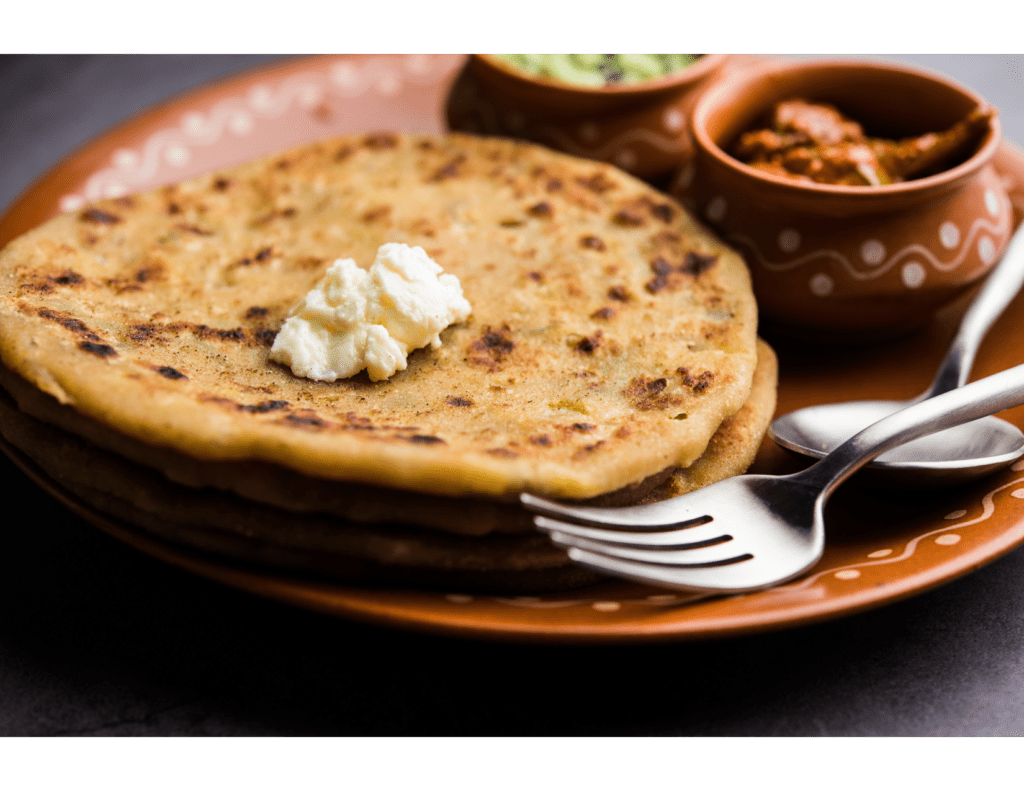 Street food is a great way to experience the local life of any place. The beauty of regional food is that it is based on the region's geography, climate, and seasons. It connects the person to their surroundings, nourishes them, and keeps them well fed.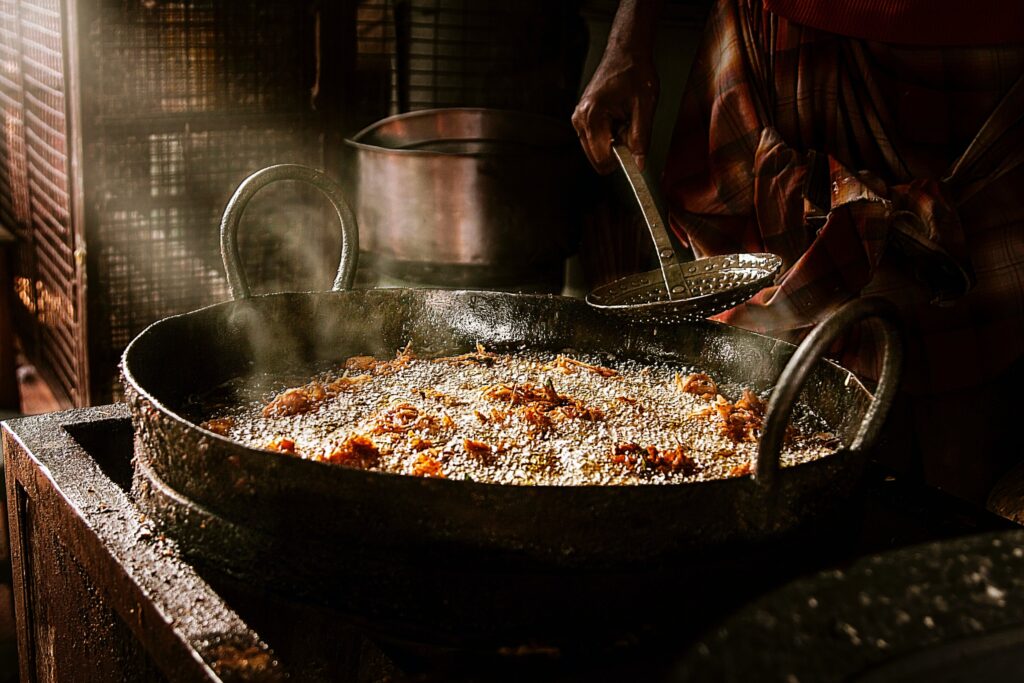 What are some of your favourite staples? Do you also look beyond your streets and crave the legendary street food of other regions in India?
Sit back, unlock your phone and check out the Swiggy app for your street food fix. We've made it easy for you by adding a street food option in the 'cuisines' filter on the food app. Everything from chole bhature to medu vada can land on your plate in no time. Happy exploring!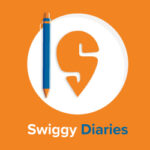 Swiggy Editorial is a team of writers who work with the company's Employer Branding team.