South Indian food is loved around the world, and it isn't difficult to see why. The mind-blowing fragrance of a piping hot dosa with scrumptious sambar and coconut chutney can make anyone go crazy. People across India and the world love to satisfy their hunger by devouring hot idlis and dosas. But, if you think south Indian cuisines are limited to dosas and idlis, you might want to rethink that. There are countless lip-smacking delicacies in South India, especially in Chennai, that will surely take your taste buds on a ride.
This blog post will explore the food culture of Chennai and the famous food that one must try while visiting the city. Whether you are a food enthusiast or just someone looking to explore the local dishes, this post will provide an in-depth understanding of the famous food in Chennai. We have made these recommendations based on the restaurant's popularity and user ratings on the Swiggy app to give you the best food from top restaurants in Chennai. Without further ado, let's dive into the world of the best cuisines to try in Chennai.
So, let's dive in and explore the best foods in Chennai that are a must-try for everyone!
The Vibrant Food Culture of Chennai
Chennai, also known as the "Gateway to South India," is a bustling metropolitan city on the Coromandel Coast in southern India. The local restaurants are known for their unique taste and flavours and offer the best food in Chennai. The city's food culture is deeply rooted in its traditions and customs and is an essential part of the local identity.
Chennai's food scene is known for its distinct and flavourful dishes unique to the region. The food is a blend of various regional and cultural influences that have left a big impact on Chennai's food. The city is also known for its street food, which is a significant part of the local dishes in Chennai.
Must-Try Food in Chennai That You Shouldn't Miss
When it comes to food, this city has a lot to offer. Here are some of the must-try food to order online or eat out in Chennai:
Chennai's Famous Dishes: Dosas and Idlis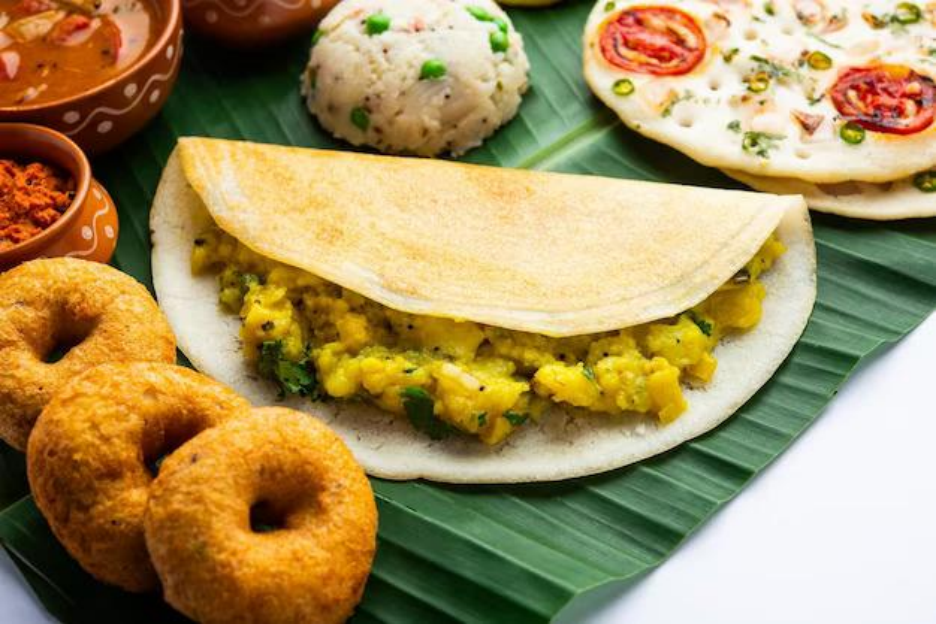 Dosas and idlis are the most famous food in Chennai and are a must-try for anyone visiting the city. Dosas are a type of pancake or crepe made from fermented batter and are typically served with chutney and sambar. Idlis are a type of savoury cake made from a similar fermented batter of rice and urad dal. They are usually served with chutney and sambar. Murugan Idli Shop, Sangeetha, and Udipi Hotel Sudha are among the top hotels in Chennai to relish dosas and idlis.
Chennai's Famous Biryani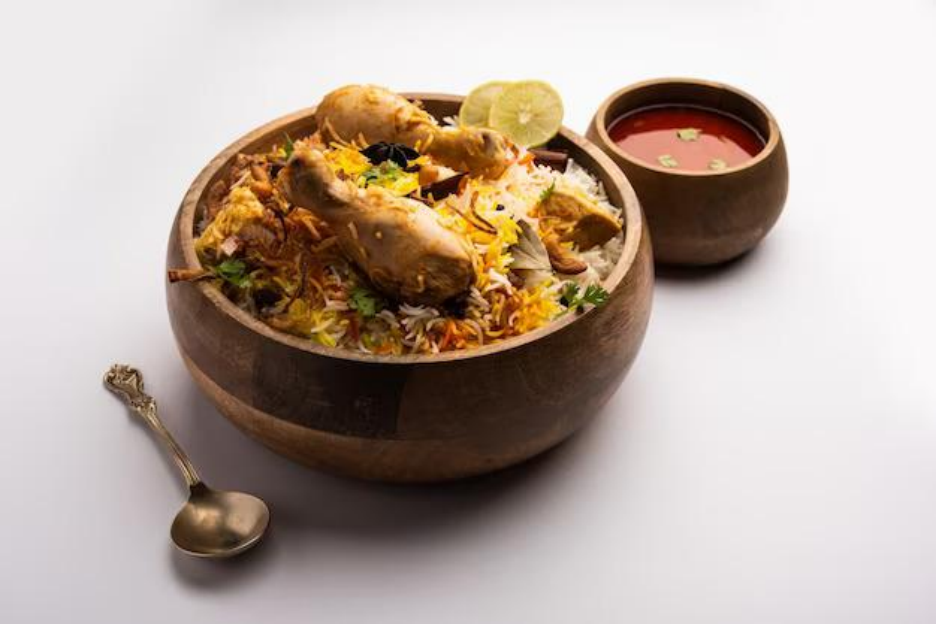 Biryani is another popular dish in the city and is a must-try food in Chennai. Biryani is a mixed rice dish that is made with spices, meat, and vegetables and is the best food to eat in Chennai. The meat used in biryani can be chicken, mutton, or beef. SS Hyderabad Biryani, Ambur Star Biryani, The BVK Biryani, and Buhari Vintage Hotel are some of the most recommended places to indulge in delectable biryani in Chennai.
Chettinad Cuisine: A Spicy Delight
Chettinad cuisine is one of the famous foods to eat in Chennai and is known for its spicy and flavourful dishes. Chettinad cuisine is a blend of Tamil Nadu and Kerala cuisine and is characterised by the use of spices like black pepper, fennel seeds, cinnamon, and cloves. Some of the must-try food in Chennai in Chettinad speciality is chicken Chettinad, mutton kuzhambu, and Chettinad fish fry. To savour authentic Chettinad cuisine, you may consider heading to Savoury Sea Shell, Ayya Chettinad Mess, or Anjappar, which are some of the finest places in Chennai.
Seafood Delights in Chennai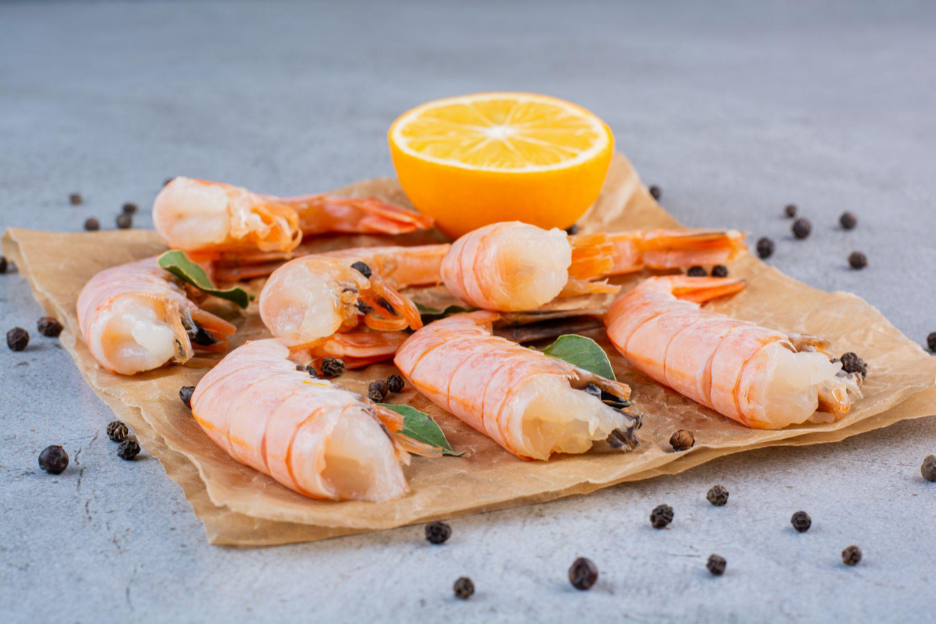 Chennai is located on the coast of the Bay of Bengal, which makes it a paradise for seafood lovers. The city offers a wide range of seafood dishes, including fish curry, prawn fry, and squid fry. Lumarakom, Savoury Sea Shell, Zaitoon, and Hotel Crescent are among the most recommended eateries to enjoy delectable seafood and local dishes in Chennai.
Street Food in Chennai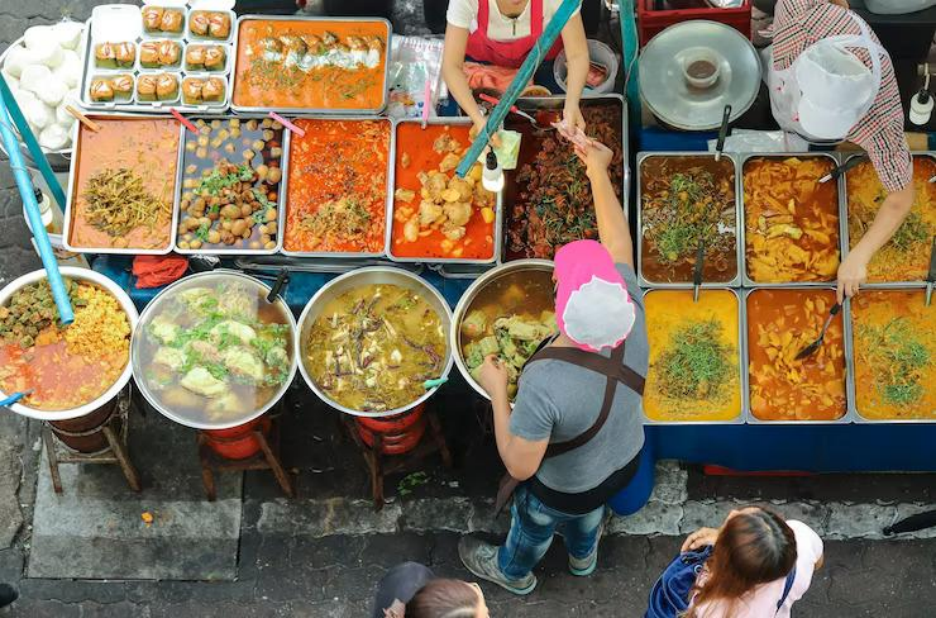 Chennai is known for its street food, which is a blend of traditional Tamil Nadu dishes and international cuisine. Some of the must-try food in Chennai are Frankies, Nei Podi Dosa, Bread Omelette, and Kothu Parotta. If you want to indulge in street food, Sowcarpet and George Town, Kailash Parbat, Shree Mithai, and K C Das are some of the top locations in Chennai that you must explore.
Sweets and Desserts in Chennai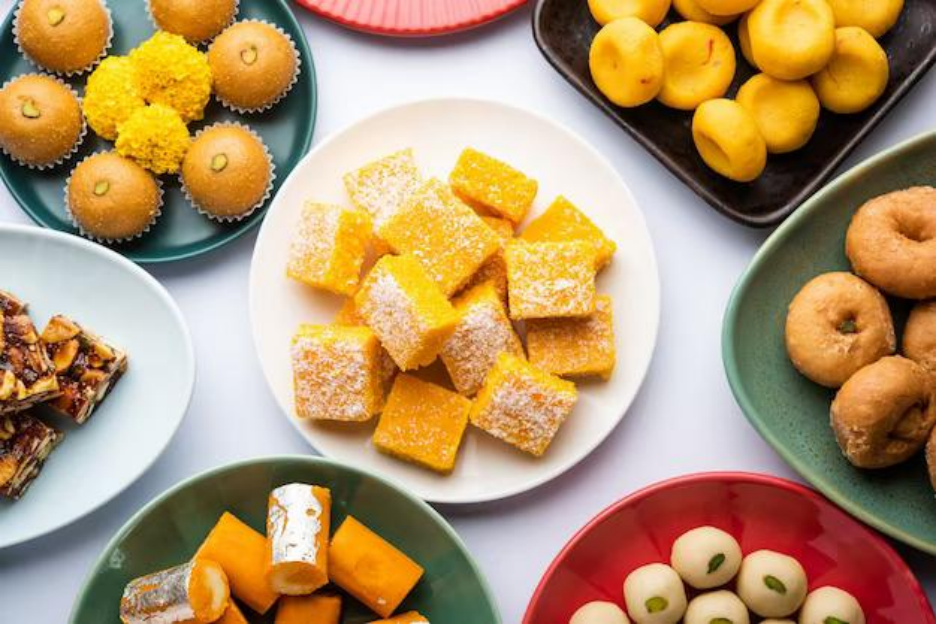 Chennai Desserts also has some of the best food in Chennai for all the sweet tooths out there. Some must-try sweets and desserts in Chennai are Mysore Pak, Paal payasam, Jhangri and filter coffee. Some of the best places to try sweets and desserts in Chennai are Shri Krishna Sweets, Nandhiniee Sweet, K C Das, etc.
Chennai is truly a food lover's paradise, and you won't be disappointed with the variety of culinary delights the city offers. Chennai's food is not just limited to traditional dishes. The city also has a thriving cafe culture that offers a range of international cuisine, including Italian, Chinese, and Continental. Some popular cafes in Chennai are Amethyst Cafe, Cafe Mercara Express, and Chamiers Cafe.
The city is home to countless restaurants and cafes that offer you delicious food in Chennai. Street food, sweets, and desserts are also a must-try for food lovers. Chennai's food scene reflects its rich history, and it's a culinary experience that should not be missed. So, if you are looking to savour the best food in Chennai without leaving your comfort zone, use Swiggy to order them all up!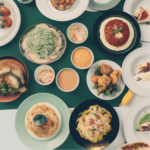 Satisfying your cravings, one bite at a time. Discover the best eats, trends, and uncover the hidden gems with us to make your online ordering or dining experience a memorable one.