Every city has its share of restaurants that top our bucket list of places to dine at. Some call out to us with their menus. A few are defined by scenic locales, while others have a warm, inviting vibe. With Dineout's Great Indian Restaurant Festival (GIRF), ticking these restaurants off your list just got easier.
Download Hyderabad GIRF Cheatsheet
What is the Great Indian Restaurant Festival? A one-of-a-kind festival that brings together food and dining experiences, the GIRF is Dineout's flagship festival. It brings you a range of restaurants at a discounted price paired with exciting offers. And it isn't just any restaurant. It's a curated list that allows you to enjoy the best of everything the city offers.
From top-rated places and premium picks to handpicked restaurants that offer the best views and more, the Great Indian Restaurant Festival will shine a spotlight on underrated gems as much as it will on popular dining destinations. Here is the lineup of the finest places waiting for your presence in Hyderabad.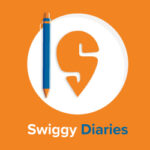 Swiggy Editorial is a team of writers who work with the company's Employer Branding team.