Ahmedabad, the heart of Gujarat, is a paradise for foodies, and the Gujarati Thali is the crown jewel of its cuisine. From the first sip of the welcome drink to the last bite of dessert, a Gujarati Thali is a culinary journey that tantalises your taste buds and satisfies your soul.
The city's vibrant food culture reflects its rich history and diversity, with influences from different communities. The Gujarati Thali, in particular, is famous for serving healthy food with bold spices, and the perfect balance of sweet and savoury flavours. It's a feast for both the eyes and the palate, with a colourful array of dishes served in small portions. Imagine sitting back at home or a hotel room on a lazy weekend and having a great time with your family! This is exactly when you need to order a Gujarati Thali and make a core memory of 'Good Food, Good Times'. Also, when you are in Ahmedabad, looking to explore the flavours of this city's typical cuisine, a Gujarati Thali is a must-try.
Why is Gujarati Thali famous in Ahmedabad?
Gujarati cuisine is famous for its sweet and savoury flavours; and Gujarati thali is a perfect example. It's a balance of different tastes and textures that come together to create a memorable experience.
With Swiggy serving this delectable dish right to your doorstep, you will indeed have an unforgettable dining experience. We have curated a list of top rated restaurants on Swiggy, that will serve you with the best food. So sit back, relax, and get ready to go on a flavourful journey like no other with these top rated restaurants as per Swiggy customer love.
Top 4 Restaurants on Swiggy that deliver Gujarati Thali
1. Food On Way (FOW)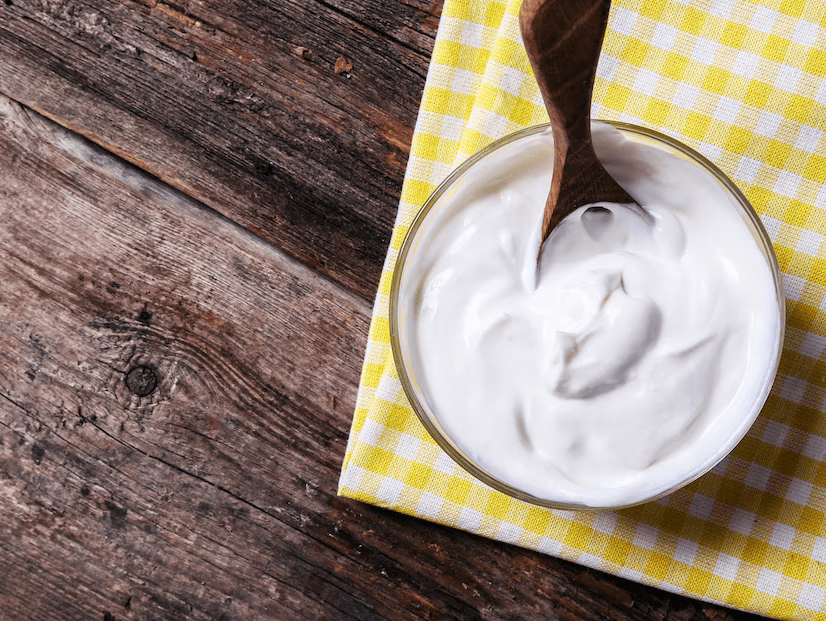 If you're looking for a restaurant in Ahmedabad that truly understands the art of making the perfect Gujarati Thali, look no further than Food On Way (FOW). This emerging take-out and delivery restaurant has quickly become a favourite among food connoisseurs in the city, thanks to their focus on the entire food-making process, not just the finished product.
At FOW, the Gujarati Executive Thali is a real show-stopper. This delightful thali includes a delectable range of dishes that are sure to leave your taste buds dancing with joy. You can expect to savour 1 farsan and 1 sweet, any 2 sabji (including aloo, veg sabji, kathol, or paneer), any 1 type of roti (either 4 phulka roti or 6 poori), any 1 dal (either Gujarati dal or Punjabi dal), steam rice, green salad, buttermilk, achar, papad, and mukhwas. That's a whole lot of flavour in one meal!
But it's not just its food that sets FOW apart. Their restaurant philosophy is all about delivering the highest quality, delicious food to their customers. At FOW, they cater to foodies with a love for Punjabi cuisine, Gujarati cuisine, and even Chinese cuisine. Their rice bowls are also a huge hit among their regular customer base. And the best part? You can enjoy all of this from the comfort of your own home, thanks to Superfast food delivery from Swiggy.
So, if you're looking for a restaurant in Ahmedabad that genuinely understands the art of making the perfect Gujarati thali, look no further than Food On Way.
2. Jalaram Parotha House
When it comes to finding the must try Gujarati Thali in Ahmedabad, Jalaram Parotha House is a name that must be on your list. This iconic restaurant has been serving delicious vegetarian food to diners for years, and their thali is nothing short of a culinary masterpiece.
The must-try Gujarati Thali at Jalaram Parotha House includes an array of mouth-watering dishes that will leave you licking your fingers. Starting off with the soft and fluffy rotlas or bhakharis, you'll move on to the creamy khichdi and tangy kadhi. And let's not forget the papad and buttermilk, which perfectly balance out the flavours of the meal.
But what sets Jalaram Parotha House apart from the rest is its philosophy of using only the freshest, locally sourced vegetables and ingredients in its dishes. Every subji in their thali is made with the utmost care and attention, ensuring you get the best possible flavours. And if you're a fan of stuffed vegetables, you'll love their bharela baigan, which is filled with a delicious mixture of spices and herbs.
3. Shivam Bhojnalay
If you're looking for the must try Gujarati Thali in Ahmedabad, then Shivam Bhojnalay is a restaurant you simply cannot miss. This eatery is located in the heart of the city and is known for its home-style vegetarian food that will surely leave you feeling satisfied.
At Shivam Bhojnalay, the philosophy is simple – serve good food made with quality ingredients and lots of love. And their Gujarati Thali is a testament to that philosophy. The thali includes a variety of dishes that are cooked to perfection. They also serve it in generous portions. Every dish is a treat for the taste buds, from the piping hot fulka rotis to the flavourful sabjis.
The Gujarati Thali at Shivam Bhojnalay includes sabji, kathol, dal, rice, fulka roti, buttermilk, and salad. The sabji is a mix of seasonal vegetables cooked in a traditional Gujarati style, while the kathol is a spiced lentil dish that will surely leave you feeling full and satisfied. The dal is cooked to perfection and pairs perfectly with the steaming hot rice. And, of course, the fulka rotis are the perfect accompaniment to the meal.
So, if you're looking for the must try Gujarati Thali in Ahmedabad, be sure to order from Shivam Bhojnalay. You won't be disappointed!
4. The Kesar Foods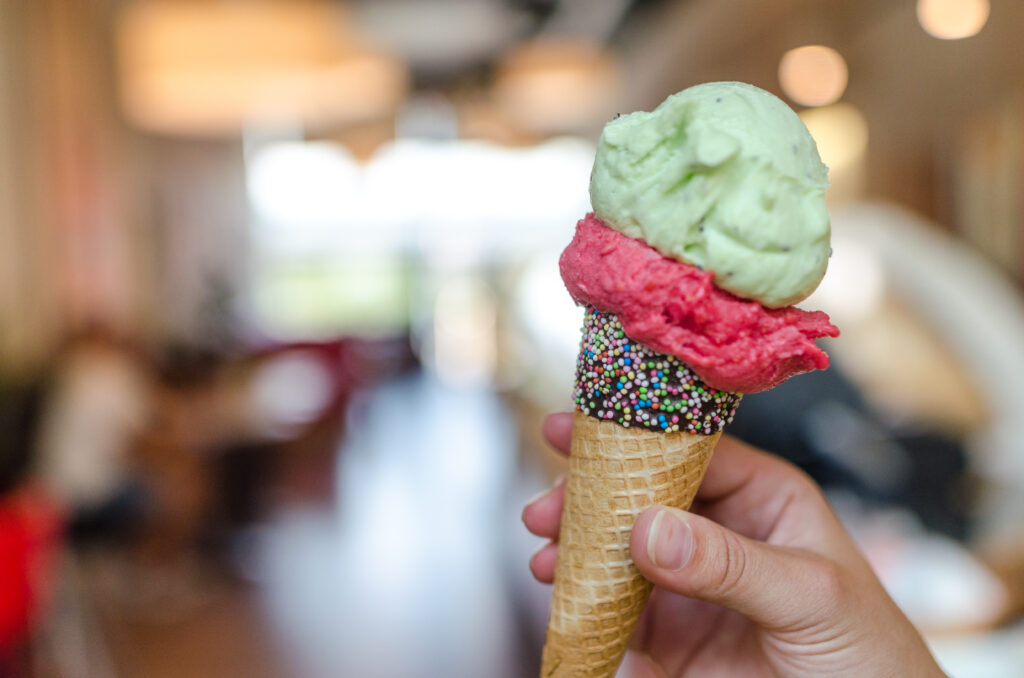 If you're looking for a restaurant that embodies the true spirit of Gujarat's culinary culture, look no further than Kesar Foods in Ahmedabad. This iconic eatery has been serving up the most authentic and delicious Gujarati Thali for years, and it is still a favourite among locals and visitors alike.
At Kesar Foods, the Gujarati Thali is a work of art. Served with a generous helping of love and warmth, the thali includes 2 sabjis, dal fry, rice, 3 tandoor roti or 4 tawa roti, buttermilk, sweet, salad and pickle. The food is made using fresh ingredients, and each dish of the thali is crafted with care and attention to detail.
Whether you're an ardent foodie looking for the best Gujarati Thali in town or just someone looking for a delicious and wholesome meal, Kesar Foods is the perfect choice. So, the next time you're in Ahmedabad, be sure to stop by and savour the flavours of Gujarat at Kesar Foods – you won't be disappointed!
Conclusion
In conclusion, a Gujarati Thali is more than just a meal; it's an experience. The thali represents Gujarati culture with its endless variety and unique flavours. So, whether you're an Ahmedabad resident or a tourist, make sure to try out these top-rated restaurants on Swiggy and indulge in the must try Gujarati Thali in Ahmedabad. Trust us; it's a culinary experience you don't want to miss!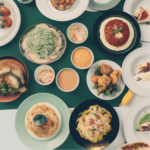 Satisfying your cravings, one bite at a time. Discover the best eats, trends, and uncover the hidden gems with us to make your online ordering or dining experience a memorable one.