A detailed look into the forming of the Swiggy Allyship Group (SwAG), the community making Swiggy inclusive one initiative at a time.
What do you think of when you hear the word 'pride'? Throughout June, its meaning is very different compared to the rest of the year. It is how we have accustomed ourselves to thinking about the term in recent years. At Swiggy, there's a team looking to break that pattern. Nancy Nayak, Senior Manager – HR, D&I, and Bhautik Popat, General Manager – National Partnerships, are at the forefront of one of the company's newest communities, Swiggy Allyship Group (SwAG)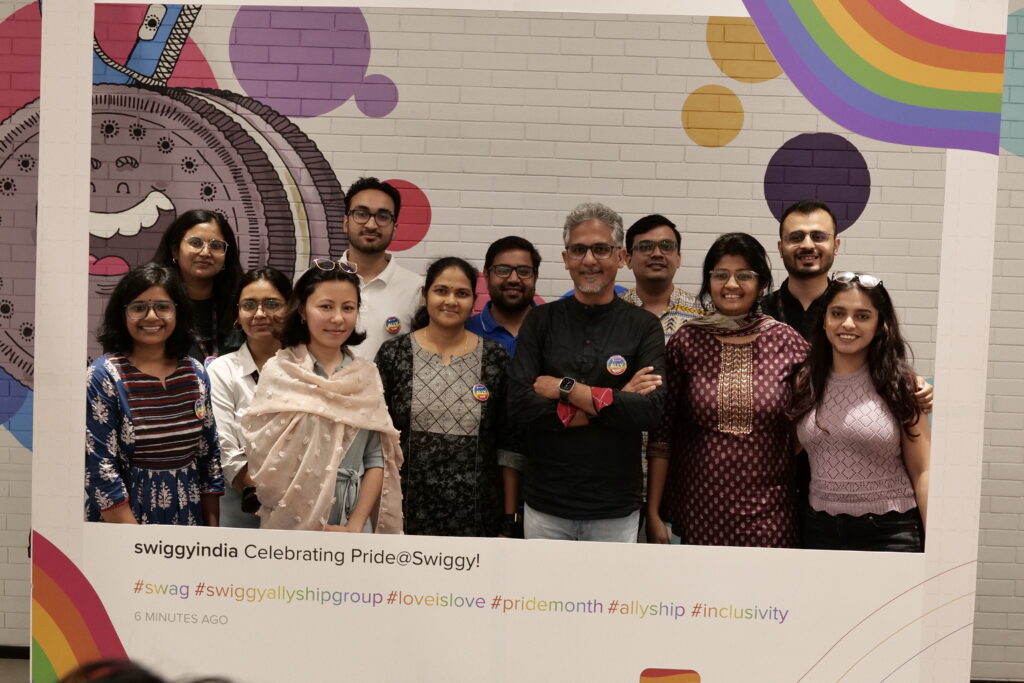 The patterns, identities, and thought processes of people associated with the pride community have diversified over the years. It was crucial to build a community that would not just be a safe space but, in the years to come, would become the bedrock of Swiggy's diversity & inclusion initiatives. The planning, however, was the tricky bit, says Bhautik. "Nancy and I first discussed this topic in November 2022. In the months that have followed, we laid down SwAG's objective, which was to create a non-judgmental space where people aka allies could come together to learn the intricacies of each individual."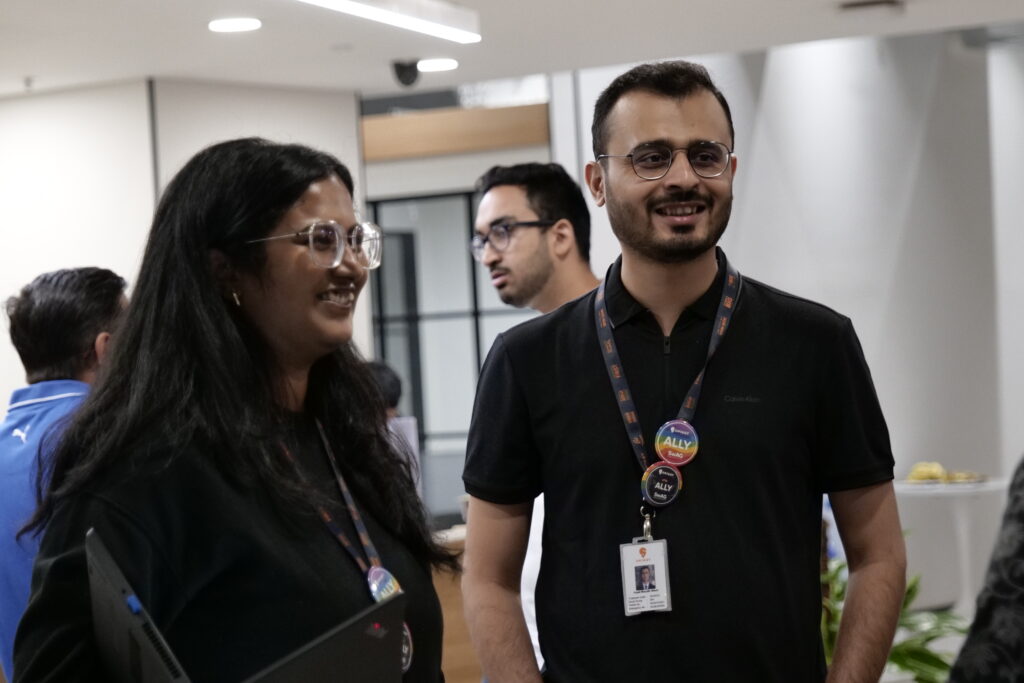 The dream is to make SwAG a part of the Swiggy DNA. "We introduced SwAG in May 2023, after several months of planning, with the intent of building an organic, inclusive, and people-forward community. Will we include people only from the Pride community? Or can we go beyond and foster more inclusivity? What about sustenance? While many questions lingered, the answer was simple. SwAG would be a place where we celebrated identity. A community everyone could return to, no matter how much the world changed."
Once Nancy and Bhautik had the outline in place, the next step was to find people who shared their vision. They had a voluntary sign-up form, which included questions about contributions, previous community experiences, and more. Slack channels helped send mailers directing Swiggsters to join SwAG. The response while naming the community was heartwarming, and it built the duo's confidence. They now have a core committee that includes Shubham Jain, Sreejith Menon, Sneegdha Nayak, Soumya Shetty, and Muskan Nischal.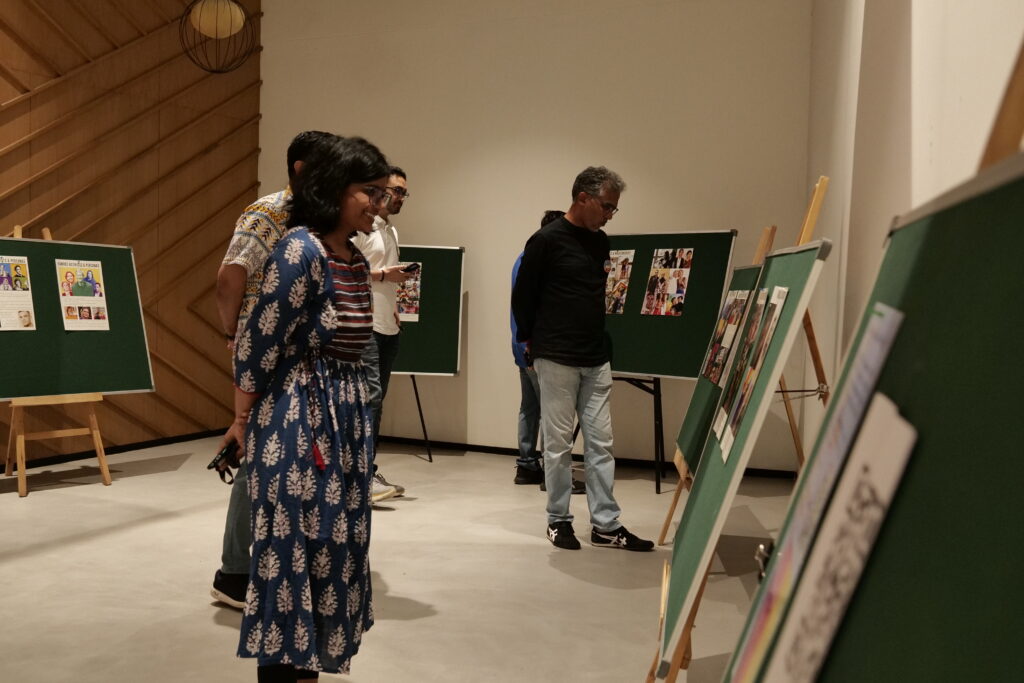 Their first virtual meet-up with SwAG members in May began with a discussion on Pride Month celebrations. June also saw Swiggy conduct the Jamboree, an offline quarterly ritual where Swiggsters from Mandate two travel to the headquarters. It was the perfect opportunity to socialise with employees. "We had a Pride crossword puzzle that educated people on the lesser-known terms about allyship. We also had two movie screenings, Sisak and Almariyaan. Kaleidoscope was a powerful fifteen photo journey through the history of pride." recounts Nancy. Laptop stickers and allyship badges were also placed at the reception and photo booth for all five days.
The headliner event was the Human Library. Three people from the pride community sat in different corners and spoke to people about their experiences and recounted their stories, on topics of self expression, non-conventional dressing, and mental health. It was an intimate gathering with pre-booked slots.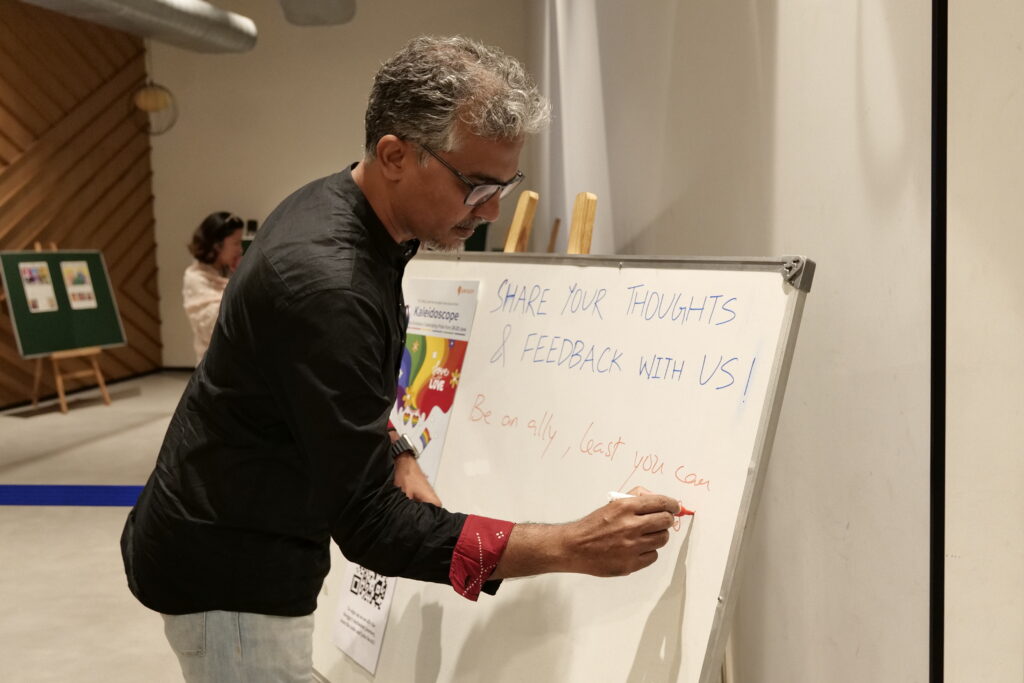 Bhautik explains, "We also had our first in-person meet-up to commemorate the week. People from and outside the community shared their experiences and recounted stories of their close friends. The mix of members helped in learning and evolving our perspectives."
According to Nancy and Bhautik, their views on pride evolve with each initiative. "There is a need to create a space where people feel they belong, and have conversations that matter and help them learn/unlearn together. One of my favourite learnings is that pronouns are simple but have a deeper meaning. The preferred pronouns of a trans person could actually be he/they, even if they might look or dress a certain way. It has helped me become more mindful of the surroundings and their feelings." feels Nancy.  Bhautik believes that these sessions, along with his work for the Pride Community, have made him let go of the notions developed in his formative years. 
The duo hopes to build the community organically in the future through rituals, events, and regular check-ins. With SwAG's member count doubling within a month to sixty, it is clear why they want to do so.
Ask Nancy how she would describe SwAG in one line and she says, "Making the workspace and mind-space more inclusive." Bhautik resonates with her opinion, adding that it is an effort made for individuals to be in a space where they can be themselves. 
SwAG has taken off organically, and with the leadership team's keen interest, it is only a matter of time before every Swiggster has a bit of SwAG attached to them.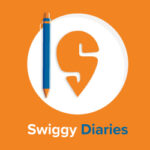 Swiggy Editorial is a team of writers who work with the company's Employer Branding team.