Craving for something healthy? Still, do not want to go off your favourite delicious delights? Whether you are on a weight loss goal or trying to minimise the intake of calories daily, eating healthy should never compromise your taste preferences. This is wherein the best healthy restaurants and cafes come into play to delight your culinary senses.
If you happen to be in Thiruvananthapuram, your options for healthy food are limitless. It is no surprise that South Indian delicacies are amongst the healthiest and the most fulfilling culinary options out there. As such, whether you are a local or a tourist to this famous coastal city in Kerala, you can make the most of your cravings by ordering food online from the best healthy restaurants in Thiruvananthapuram.
Best Healthy Dishes to Try Out in Thiruvananthapuram
Thiruvananthapuram in Kerala boasts an impressive breakfast spread that can rival any other healthy cuisine in the world. A great, healthy meal to commence your day is something you must look forward to, especially when you are visiting the God's Own Country. Thiruvananthapuram and its wide range of healthy restaurants feature specialised menus that encompass the diverse needs of all types of food lovers.
Visitors to this famous city need not worry about their health-centric goals as the entire state of Kerala offers an extensive array of health and nutrition-filled dishes to fulfil the unique requirements of every palate. From scrumptious Idlis to mouth-watering Dosas, pathiris & kalappams, appams, and traditional puttu, the spread is almost endless for you to try out.
When in Thiruvananthapuram, here are some of the lip-smacking healthy delicacies you must try out at the famous healthy restaurants of Thiruvananthapuram:

1. Puttu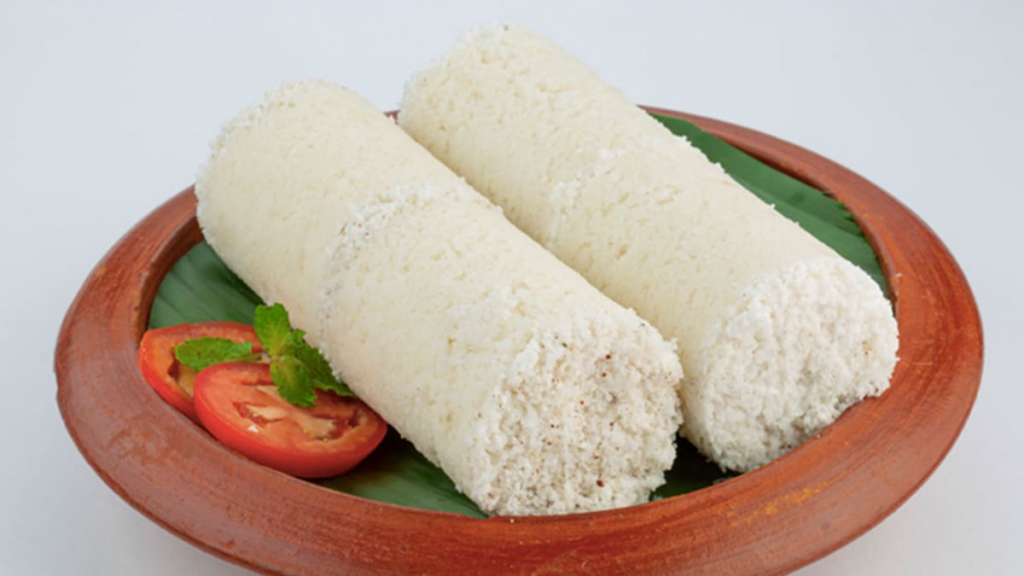 It is one of the most delicious and sought-after breakfast dishes in Thiruvananthapuram. It is usually consumed with the flavourful kadala curry along with the famous papadam and even banana. The dish is prepared with wheat or rice flour in combination with coconut.
The best aspect of this traditional Kerala healthy dish is that you are served the spicy Kadala Curry to experience magic in your taste buds. In addition to the typical puttu prepared with rice, you can also come across healthier versions like ragi or wheat. There are several variations to the dish, including egg puttu, chicken puttu, carrot puttu, and so more. When in Trivandrum (Thiruvananthapuram), you can have this delicacy at the famous restaurants like Zam Zam Dosa Hut, Vayalil Thakaraparambu, and Hotel Taj Palayam.

2. Appam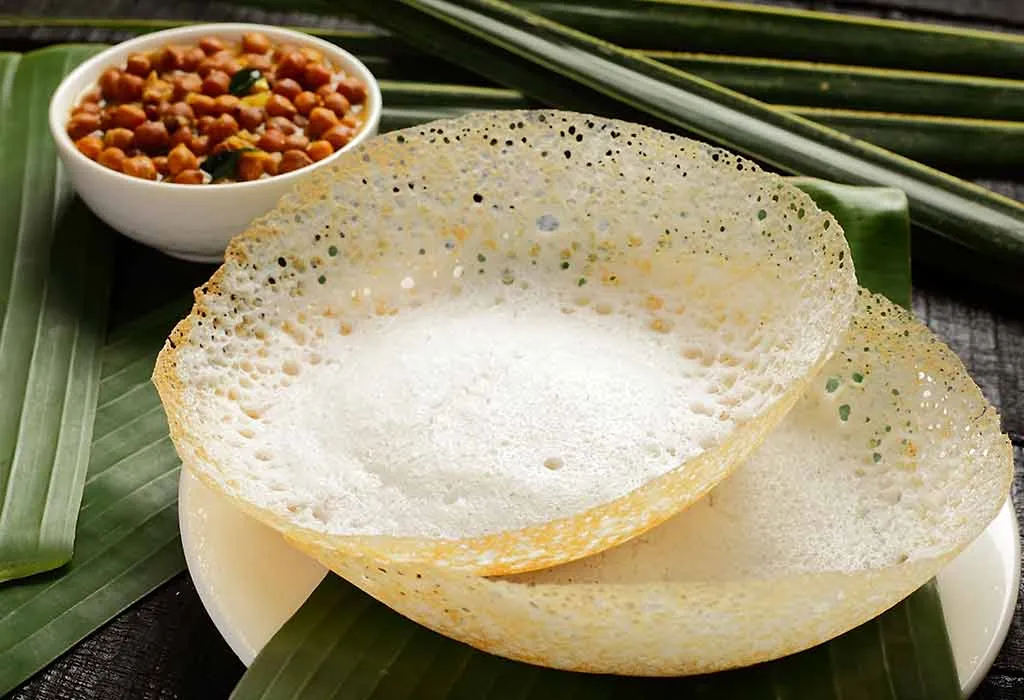 The dish is well-renowned for its wide range of interesting names like Kallappam, Palappam, Velayappam, and so more. The dish is prepared in the healthiest manner, using the process of fermentation. The delicacy is cooked by using a thin batter featuring coconut and rice. Eventually, sugar and yeast are also added to the batter and left for some hours.
Appam is usually prepared in a specialised mould known as 'appa chatty.' You will observe that the centre of the preparation is thick and soft in a light brown shade. The preparation is usually consumed with a rich, spicy stew of chicken, mutton, or veggies. Try out the best soft and tender Appams at Zam Zam Dosa Hut, Dine @Kumars, and Steampot Restaurant.

3. Erissery – A Divine Lentil and Pumpkin Stew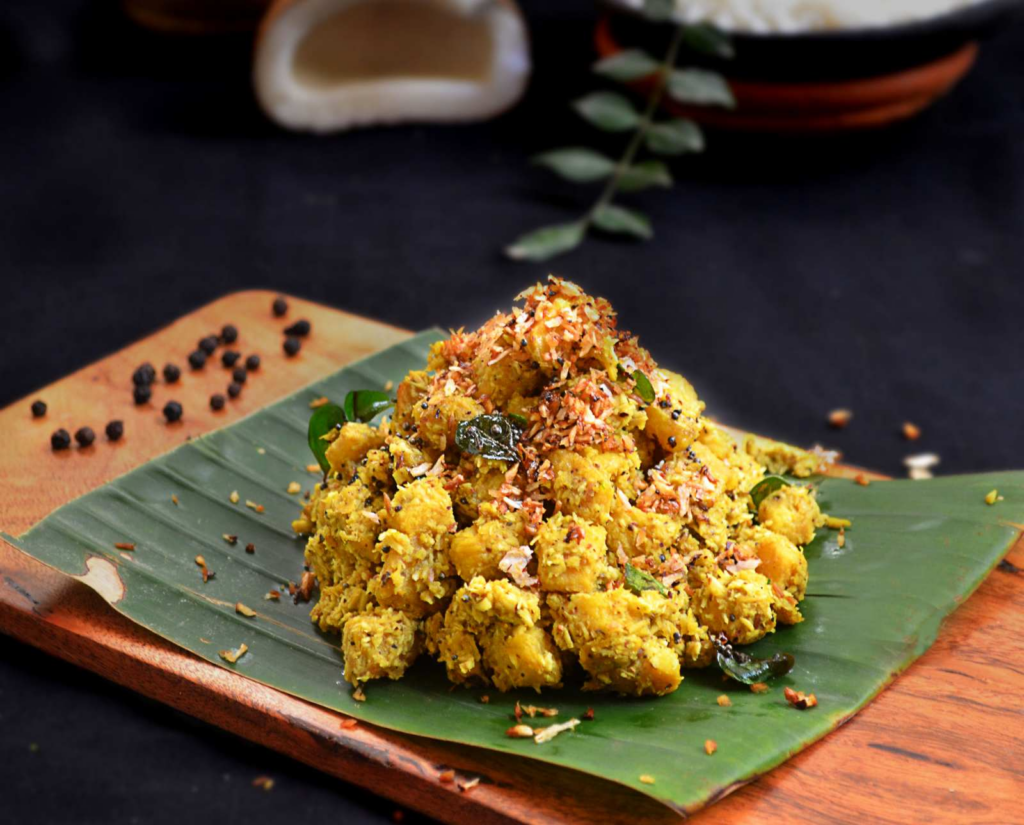 Erissery is one of the most famous local dishes of Thiruvananthapuram served at the famous healthy restaurants of the city, including Shero Home Food. It is quite a hit at some of the most famous restaurants in Thiruvananthapuram. The delicious, healthy curry is cooked by boiling pumpkins (slightly sweet in flavour) along with salt, dried lentils, pepper or chillies, turmeric powder, grated coconut, garlic, and cumin seeds.
For the initial preparation, sliced yams or raw plantains are used. The scrumptious curry is served directly on rice when cooked properly. It is a favourite Kerala healthy food item that is quite common in the menu of festivals like Onam. The local dish in Trivandrum offers a great culinary experience for foodies looking out for new flavours.
4. Ela Sadya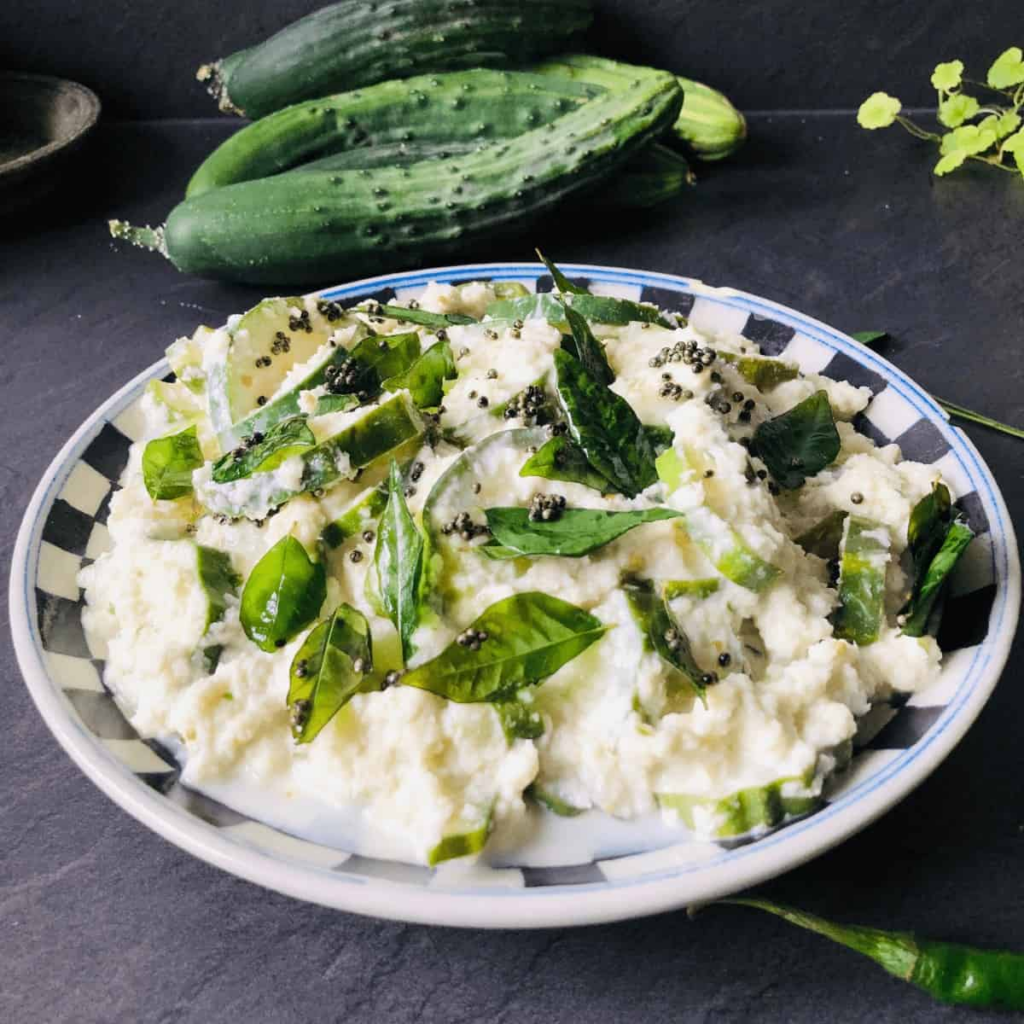 It is one of the finest and the healthiest meals you can have in entire Kerala. The meal incorporates the essences of traditional healthy dishes of the state to enhance your taste buds. The divine aroma of the meal itself is captivating enough to make you order food online in Thiruvananthapuram from your favourite healthy restaurant.
Sadya is cooked diligently and religiously on special occasions or even festivals like Onam. The royal lunch or dinner meal comprises a diverse combination of delectable dishes, including khichadi, pachadi, thoran, sambar, olan, payasam, and so more. These delicacies are served with steaming hot rice on a fresh banana leaf to offer the classic traditional feel at your favourite restaurant. You can even order this dish online from the famous restaurants in Thiruvananthapuram, including Hotel Rahmaniya, Hotel Chinnus, Rahmaniyas Kethel Chicken, and so more.
5. Idli & Dosa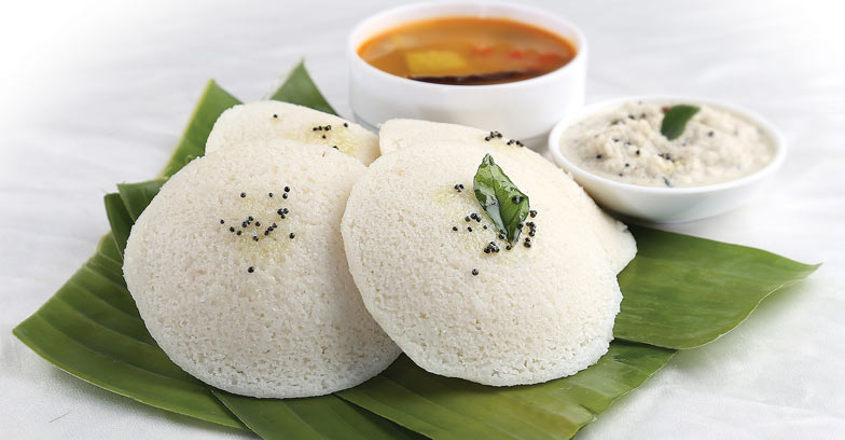 How can we forget the staple, must-have Idli & Dosa when it comes to listing out the best healthy foods of Thiruvananthapuram. It is one of the most sought-after healthy breakfast options in entire Kerala. The preparation of these delicious servings includes rice and ground lentils fermented for an entire night.
Idli is prepared by steaming the rice batter with the help of special steamers. At the same time, Dosa is made with the similar batter to that of Idli. The main difference is that the batter for Dosa is spread evenly on a hot tawa. Both the healthy delicacies of the city can be enjoyed with a generous serving of delicious chutneys, especially coconut chutney.
Conclusion
When you are visiting Thiruvananthapuram, the city delights you with its culinary delicacies. If you are on the lookout for the best restaurants in Thiruvananthapuram, there is no dearth of options. With a wide selection of healthy dishes to choose from, you can make the most of your trip without going the guilt lane.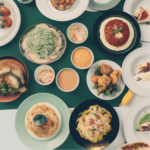 Satisfying your cravings, one bite at a time. Discover the best eats, trends, and uncover the hidden gems with us to make your online ordering or dining experience a memorable one.