Salem is a vibrant city located in the Tamil Nadu state of India, known for its delicious flavours and lively cuisine. From traditional dishes to street food, Salem has something for everyone. Get ready to explore the city's famous eats and tempting treats! Here's a list of the best food in Salem and snacks worth trying.
Breakfast
Start your day with a delicious breakfast. Here are a few breakfasts you can try:
Pongal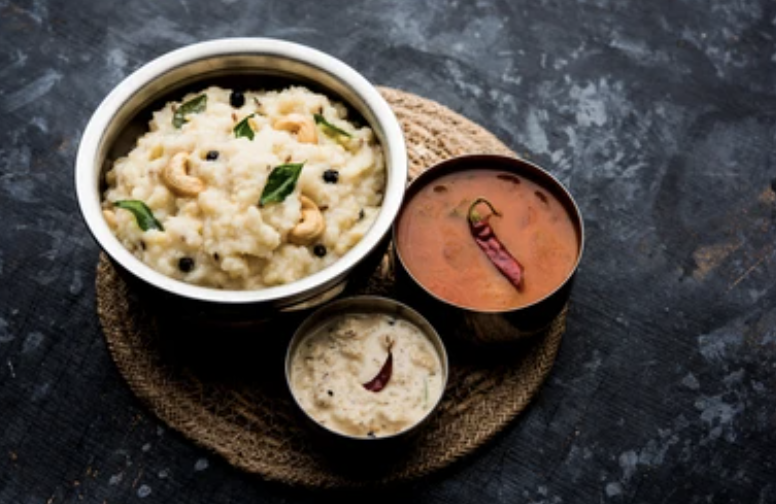 A delicious combination of rice, lentils and spices. It's a perfect way to start your day in Salem. Pongal is often served with chutney, sambar or curd. When in Salem, do not miss this delicious breakfast!
Vadai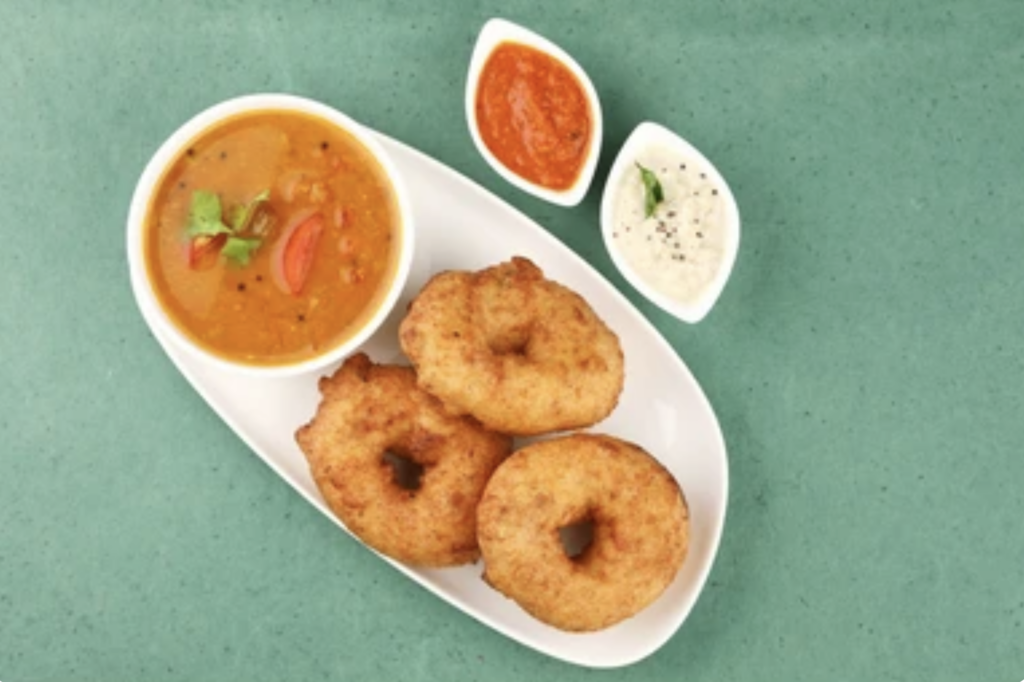 A deep-fried doughnut made with lentils, onions and flavours. Appreciate it with a side of chutney or sambar. If you're searching for something lighter and better, attempt the steamed adaptation of vadai called 'medu vadai'.
Idli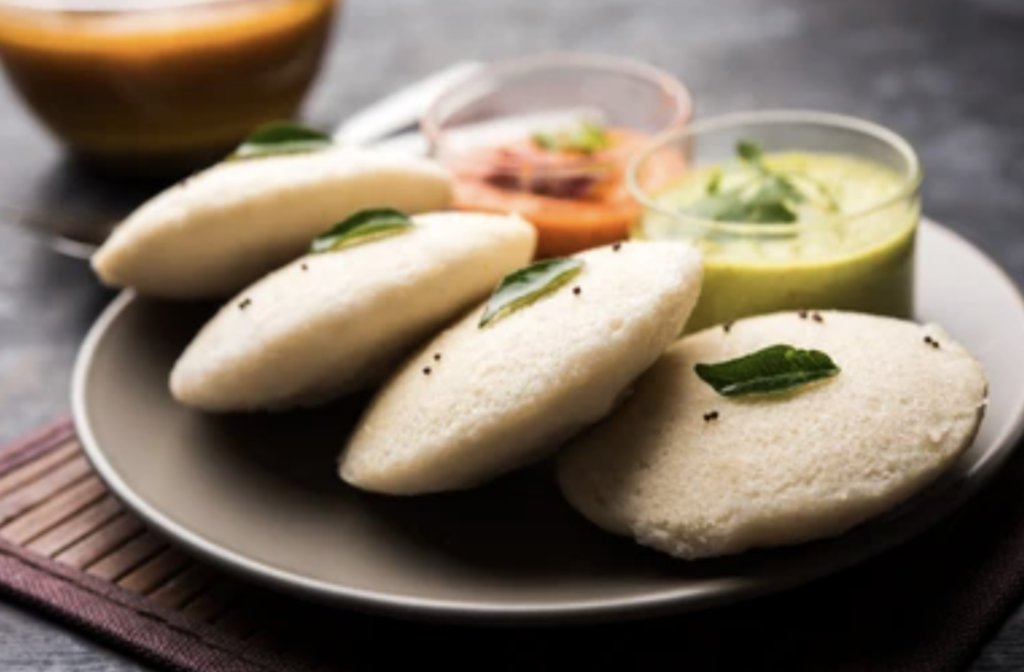 A savoury rice cake made with black lentils, steamed and served with chutney or sambar. It's a light and healthy breakfast that will fill you up. You can also try the variation, 'podi idli', spiced up with gunpowder and served with ghee. Steamed idli is also served with coconut chutney.
Upma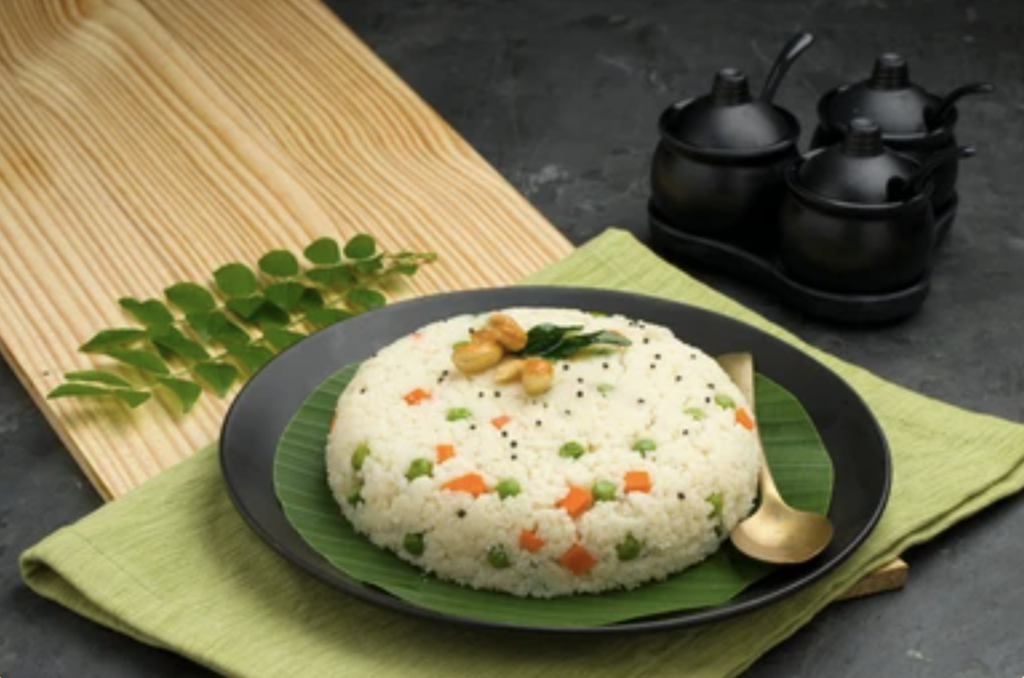 A savoury porridge made with semolina and spices. It's a popular dish and the best food in Salem, usually served for breakfast or brunch. When served hot, it's a perfect snack to start your day. If you're looking for something spicy, try the 'rava upma', spicier and drier than regular upma.
Lunch
For lunch go for the famous food in Salem, try one of these traditional dishes:
Kuzhi Paniyaram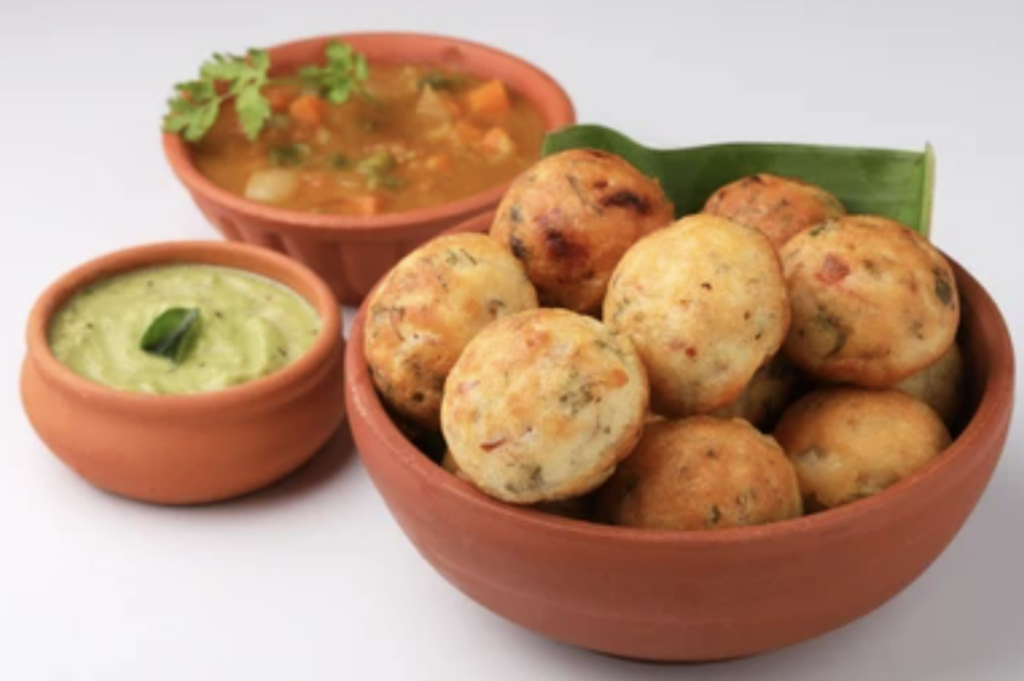 This classic dish consists of fermented rice and lentils that are steamed in a special pan. It's usually served with a chutney or sambar. It's a great way to get protein and healthy carbs during the day. When in Salem, you can't miss this tasty dish. There are many healthy cuisines to get it throughout the city. Salem Snack and Cafe and 5 In Desert Clup are two popular spots.
Rasam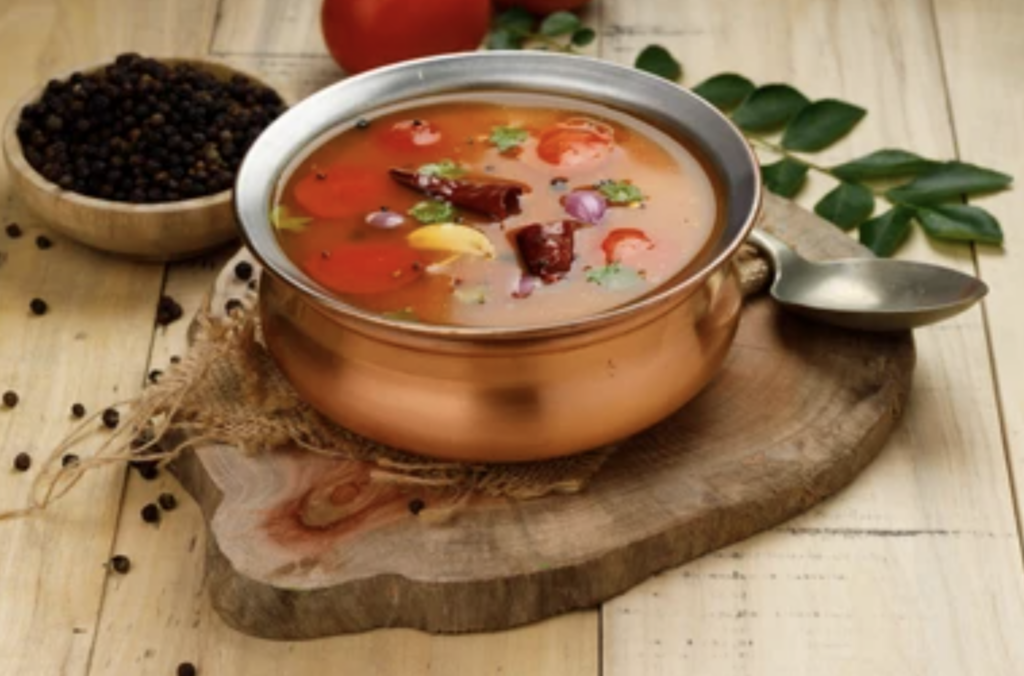 This spicy soup is made with tamarind and lentils, and it's often served as a side dish with rice. It packs lots of flavours and also helps digestion. This dish is the best food in Salem and available everywhere in Salem, from roadside stalls to traditional restaurants. It's an absolute must-try!
Payasam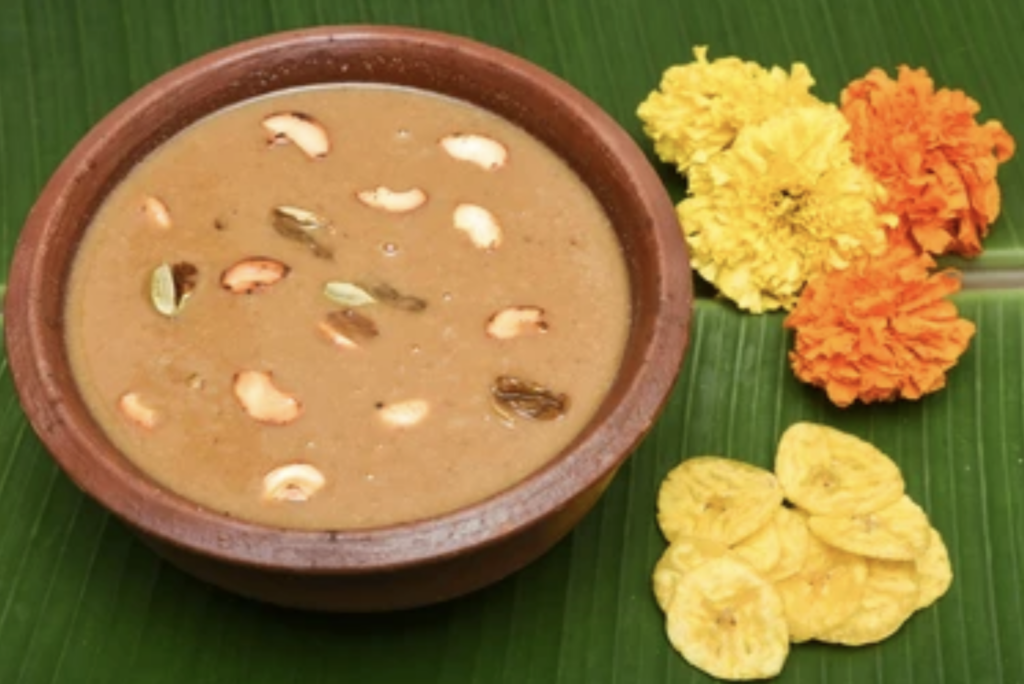 This sweet dessert is a specialty of Salem. It's made with jaggery, rice, and milk, tastes remarkable, and has a surface that can't be found elsewhere. Payasam is typically filled in as an after-supper treat, but on the other hand, it's ideal for breakfast.
Vada
This popular Indian snack has lentils, spices, and vegetables. It's deep-fried until crisp and golden, then served with chutney or sambar. Vada is a great way to get some flavorful protein on the go. The crispy vada stalls are especially popular and a famous food, but you can also find them at most Indian restaurants.
Masala Dosa
Another classic dish, masala dosa, is a savoury crepe made with rice and lentils. It's usually served with a potato and onion filling, often topped with chutney or sambar. It's a great breakfast or brunch option and will hit the spot. Head to one of Salem's many popular dosa restaurants when in hunger mode.
Dinner
Salem is famous for its traditional dinner dishes, like
1. Kalyana Saapad
This traditional meal is a specialty of Salem and must try food in Salem and includes a variety of dishes such as rice, sambar, kootu, poriyal, rasam and pappad. It is usually served on a banana leaf and is a must-try for all foodies!
2. Salem Kovai Biriyani
This is the city's version of biryani, with fragrant spices and generous portions of meat. It is usually served with spicy gravy and is best enjoyed with a side of raita. This is the perfect option when you feel like having a hearty meal and looking for the famous food in Salem.
3. Puliyodharai
This tangy rice dish is made of tamarind, peanuts and spices. It's a reviving change from the conventional biryani and can be filled in as a primary course or an accompaniment. This is an extraordinary choice if you're searching for something else yet delicious.
4. Uppukandam
This dish has mashed plantain, lentils and onions. It's usually served with chapati or rice and is a must-try food in Salem for all fans of South Indian cuisine. Uppukandam is a local favourite, and many people travel to Salem just for this dish!
Conclusion
No doubt Salem, Tamilnadu, is a food lover's paradise. With its vast array of traditional local dishes and modern fusion cuisine, Salem offers something for everyone. Salem famous food is a definitive food destination whether you're hoping to fulfil your taste buds or explore the region's rich social legacy through its notorious dishes. You can order your food online in Salem. Thus, if you're dropping by the neighbourhood or searching for a tasty eating experience close by, don't pass up this lively city's exceptional culinary joys.
FAQ
1. What makes Salem's food unique and famous?
Salem's famous food scene is known for its vibrant flavours and unique preparation techniques, making it truly unique. From spicy Chettinad dishes to sweet-sour Tamarind rice, Salem's cuisine is renowned for its mouthwatering flavours and zesty combinations. The city is also known for its wonderful street food, from Masala Poori and Vadai to Pongal and Parotta.
2. Are there any iconic food establishments or landmarks in Salem?
Yes, Salem has several iconic establishments and landmarks related to food. The Krishnagiri district is home to the famous Aachi Masala, an iconic food brand known for its spice mixes and other condiments. The famous Salem Railway Junction is also home to the popular Amma Mess, a favourite spot for locals and travellers alike. Finally, the Old Bus Stand is known for its delicious street food.
If you're looking for some hidden gems in Salem's food scene, there are plenty to choose from. For starters, you should try the Paniyaram stalls in every major corner of Salem. Another must-try is the Jigarthanda, a cold beverage made from groundnuts, sugar syrup, and ice cream – a truly delicious treat!
4. Are any specific dishes or foods associated with Salem's history?
Yes, Salem has many dishes and foods associated with its long history. The traditional Kari Dosai is a popular dish in the area, made with a crispy dosa pancake and a mix of vegetables. Another dish closely associated with Salem's history is the Kadalai Urundai, a famous sweet made from chickpeas and jaggery.
5. What are some of the historical influences on Salem's food culture?
Salem's famous food culture has been heavily influenced by the various kingdoms and empires that have ruled the region over centuries. The Cholas, Pandyas, and Hoysalas contributed uniquely to the city's cuisine. For instance, Chettinad dishes were popularized by the Chettiar community, while Mughal-style biryanis and kebabs were introduced during the rule of Tipu Sultan.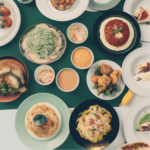 Satisfying your cravings, one bite at a time. Discover the best eats, trends, and uncover the hidden gems with us to make your online ordering or dining experience a memorable one.