Noida is an important and bustling industrial hub in the National Capital Region of India. It has something for everyone – from swanky malls to hotshot office complexes and some famous eats! Noida has it all, whether you're an experienced foodie or a culinary beginner. So why wait? Get ready to take a gastronomic trip with us and explore the famous food in Noida!
What to Eat in Noida?
For starters, you can try the famous chaat – a quintessential street food of India. Noida has some of the best chaat vendors serving dishes like pani puri, dahi bhalla, and aloo tikki. The chaat is usually served with various chutneys, adding flavour.
Another delicacy that's popular in Noida is kulcha. It's a type of soft, unleavened flatbread made from wheat flour and stuffed with spicy potatoes, onions and other ingredients. Many kulcha vendors in Noida make these freshly-baked delicacies to perfection. You can also try their variations – like the masala or cheese-stuffed kulcha.
If you have a sweet tooth, you must try the famous Malpua. It's a sweet pancake made with flour and sugar syrup and served with rabdi (an Indian custard-like dessert). This melt-in-the-mouth delicacy is the best food in Noida!
For other savoury snacks, you can try golgappas, samosas and bhelpuri. These are all popular snacks in Noida, and you'll find vendors selling them at almost every corner.
No trip to Noida is complete without trying the famous chaat. Numerous vendors present flavorful chaat with an assortment of chutneys and accompaniments. So ensure you don't pass up this experience!
What Else?
Apart from the delicious snacks, there are some best restaurants in Noida serving North Indian delicacies. If you're searching for a generous dinner, go to these cafés and indulge yourself with mouth-watering famous food in Noida. Some must-attempt dishes here include spread chicken, kadai paneer and dal makhani.
You can also find some great places in Noida that serve international cuisines. There's something for everyone here, From Italian to Chinese to Mexican and Thai. So if you're in the mood for global flavours, Noida is the place to be.
Here's some famous food in Noida you can't miss out on:
1. The Chaat Varieties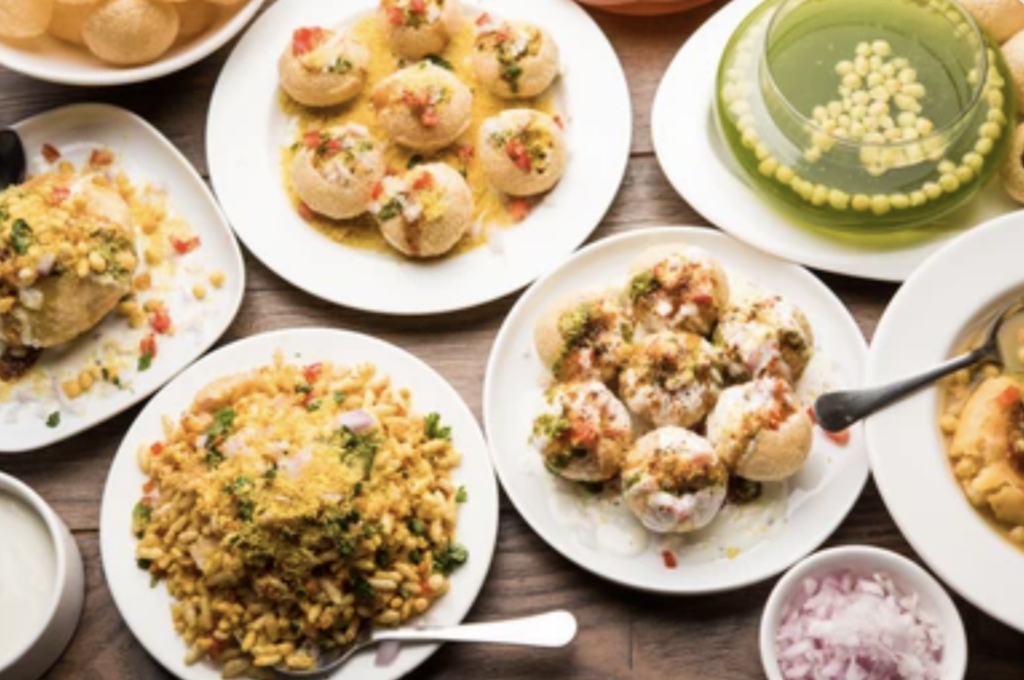 Noida is home to some of the most delicious chaats, including papri chaat, aloo tikki, dahi bhalla, and more. You can find these tasty treats in almost every corner of the city.
2. Street-Side Kebabs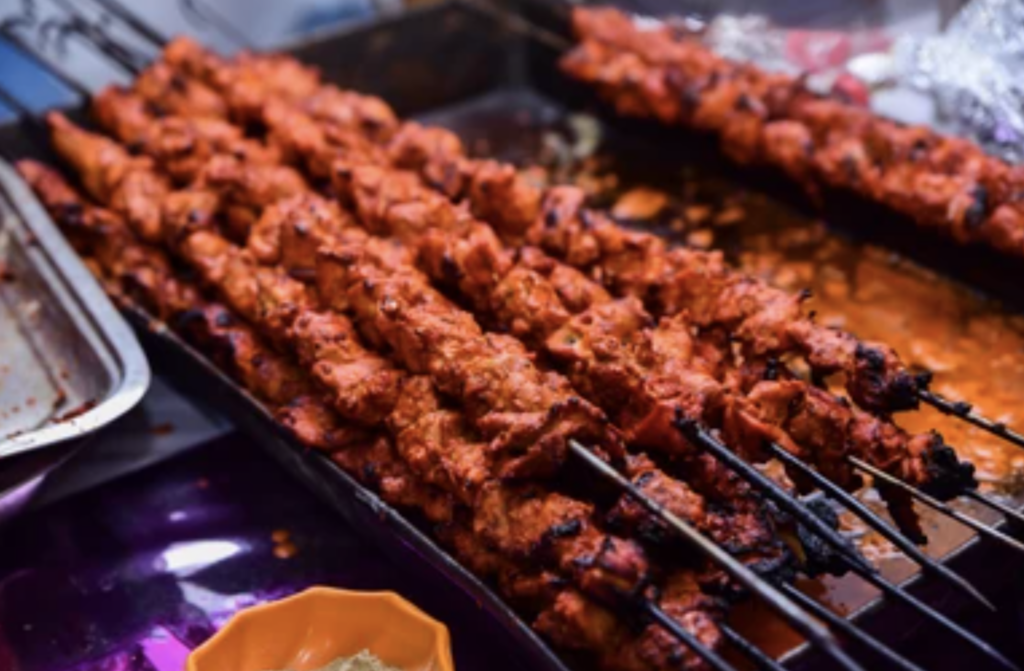 Noida is known for its roadside kebab stalls, presenting an assortment of divine kebabs, for example, seekh kebab, shami kebab, and baked chicken. Remember to evaluate the popular chutney and pickles as well!
3. Malai Chaap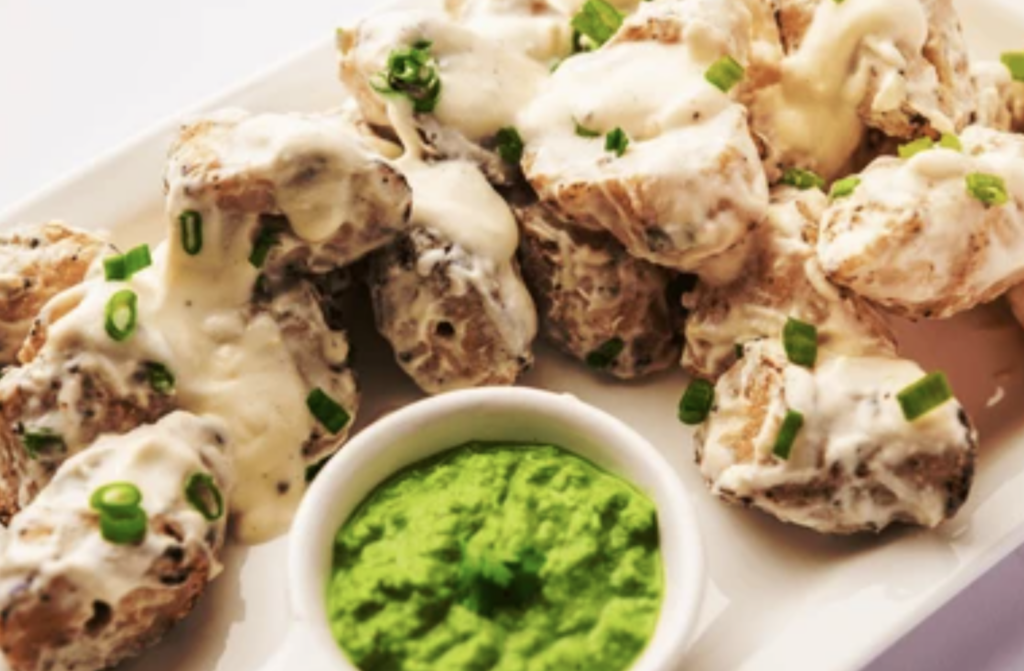 A speciality of Noida, malai chaap is a delicious dish made with chunks of paneer, cooked in a creamy gravy flavoured with spices. It's a must-try dish! Chaap Master is a popular outlet that offers great Malai chaap.
4. Dry Laphing
Another speciality or Noida famous food, dry laphing is a delicious dish consisting of glassy noodles cooked with spices and vegetables. It's served with a tangy sauce that gives it an extra kick. Try out the lip-smacking Dry Laphing at The Laphin Terrace. You can try it from Gurung's Kitchen, a popular local eatery.
5. Momos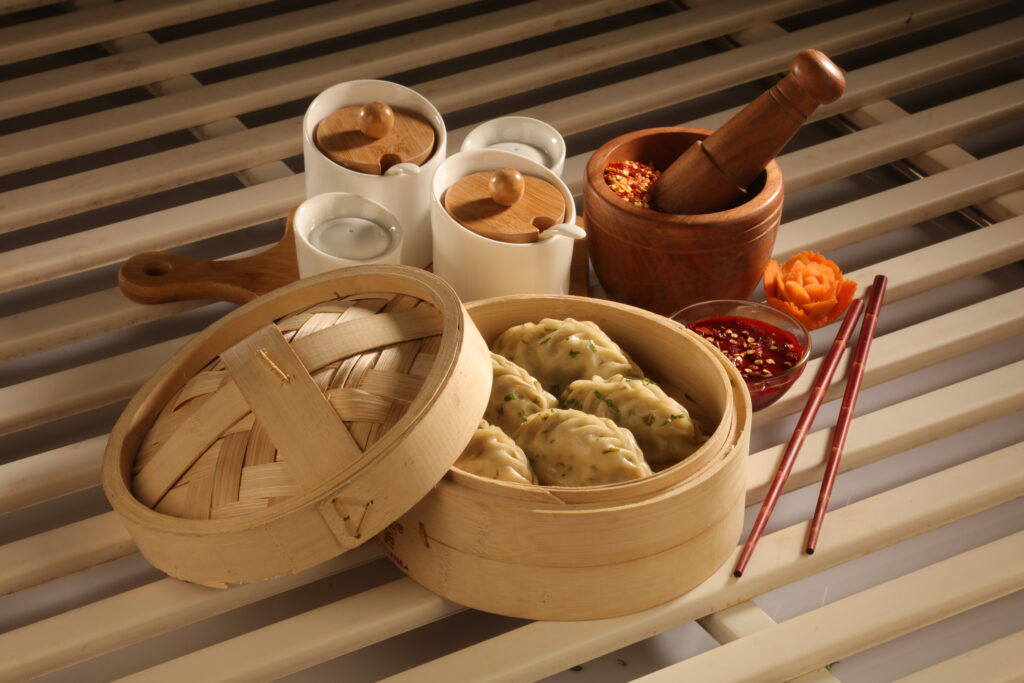 Who can resist the deliciousness of momos? Noida has its unique take on these Tibetan dumplings, serving up steamed and fried momos with various fillings. Get your fix at Wow! Momo is a popular eatery in the city.
6. Sweet Treats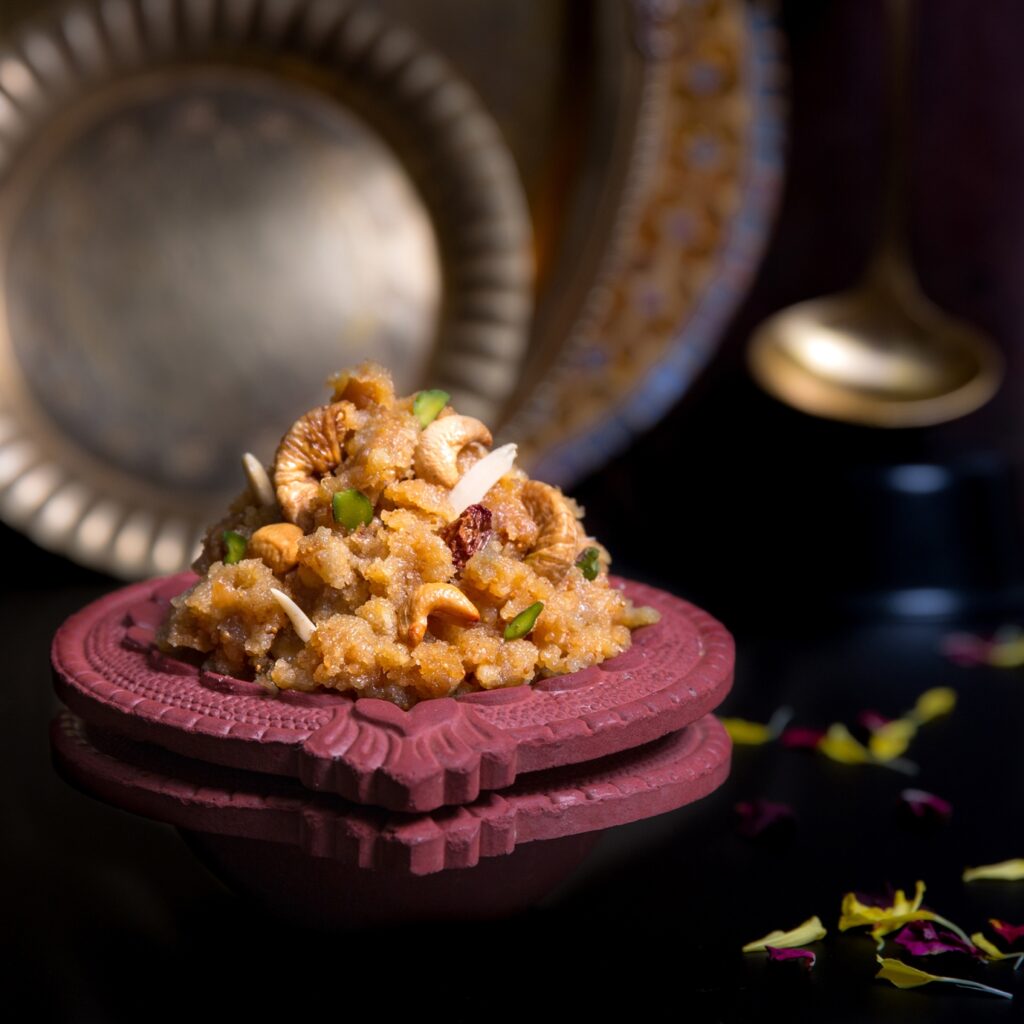 Noida is home to some of the most delicious sweet cuisines, which have gulab jamuns, jalebis and laddoos. When you feel stressed and need a sweet break, head to one of the many mithai shops in the city for some delectable desserts.
Conclusion
Noida has something for everyone when it comes to food. Whether you love chaat or searching for a few global foods, Noida famous food has got everything. Assuming you're searching for an intriguing culinary experience, look no further than Noida! From spicy street food to stunning multi-course feasts, there's something for each taste. Noida has it all if you're looking to sample local delicacies or branch out with a unique dish. So don't wait; get your taste buds ready and start exploring the famous food and order food online in Noida!!
FAQs
What is the speciality of street food in Noida?
Noida is renowned for its street food. Street food stands can be found all through the city, offering delicious bites like samosas, kachori, and chaat. These tidbits highlight various flavours and flavours that make them luscious and remarkable to the area. They are ideal for a speedy tidbit or a feast in a hurry.
Are there any popular local sweets or desserts in Noida?
Yes, there are plenty of delicious local sweets and desserts in Noida. Popular options include rasgullas, ladoos, jalebis, gulab jamuns and gajar ka halwa. These sweets are made with various flavours and spices, making them unique and delicious.
What are some traditional Noida dishes that have a rich history?
Noida famous food is known for its rich culinary history. Traditional dishes like kheer, kadhi, aloo paratha and chole bhature are fundamental to the city's set of experiences and culture. These dishes are well known among local people and guests alike, and they are a must-pursue for anybody hoping to test the city's different flavours.
Where can I find the best regional cuisine in Noida?
Noida is home to various regional foods. The best places to test these dishes include neighbourhood road food stands, opening in-the-wall cafés and upscale restaurants. You can likewise discover a few traditional dishes at celebrations that are held over time. Regardless of where you go, you're certain to track down something tasty!
What is the signature dish of Noida?
The signature dish of Noida is undoubtedly chaat. Chaat is a heavenly snack with different fixings like potatoes, chickpeas, puffed rice, and some others. It is normally presented with different chutneys and flavours, making it an extraordinary encounter. Chaat is the best food in Noida for anyone visiting the city!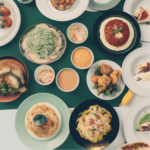 Satisfying your cravings, one bite at a time. Discover the best eats, trends, and uncover the hidden gems with us to make your online ordering or dining experience a memorable one.