Concerning food, Bhubaneswar has something for everybody! The city is known for its mouth-watering road food and zesty rarities while offering different cooking styles from India and the world. Bhubaneswar has everything, whether you're searching for traditional fare or something more modern. In this guide, we'll reveal the best food around and give you all the details you want to make your next food experience fruitful and you can order your food from the best restaurants in Bhubaneswar.
Some must try famous food in Bhubaneswar:
1. Dalma
This famous food in Bhubaneswar Odia dish is made from a mixture of dal (lentils) and vegetables cooked in gravy. It is a perfect blend of sweet and spicy flavours and can be served with steamed rice or roti. When in Bhubaneswar, make sure you try this delicious dish! You can find it in many restaurants across the city or can order it from home. Rosys Kitchen is a popular place to try this delicacy. This is the best choice for your foodie cravings.
2. Chhena Poda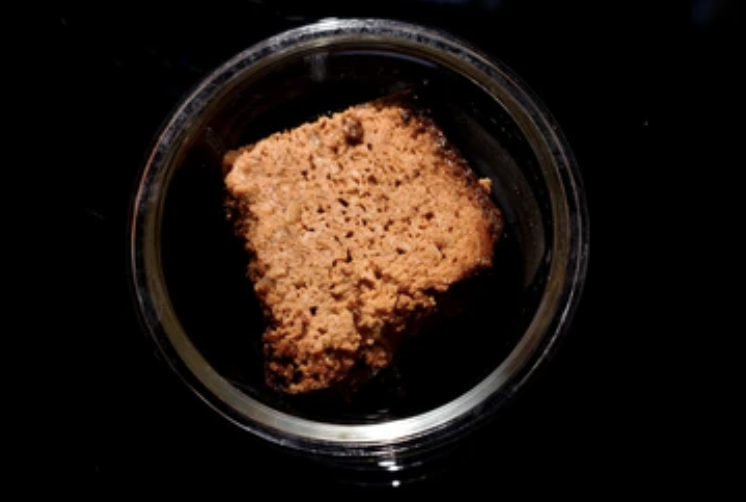 This baked dessert is made from cheese, khoya (reduced milk) and sugar. It is a popular dessert in Odia culture and the best food in Bhubaneswar. Chhena poda is usually served during festivals and special occasions. You can find this sweet delicacy in many restaurants and sweet shops across the city. When you are hungry for dessert, give Chhena Poda a try! Get it from Bidya Ganguram, Maharaja Ganguram, Mithai Express, Bengal Sweets, Sriyaram Sweets and try many other popular sweet cuisines.
3. Rasgulla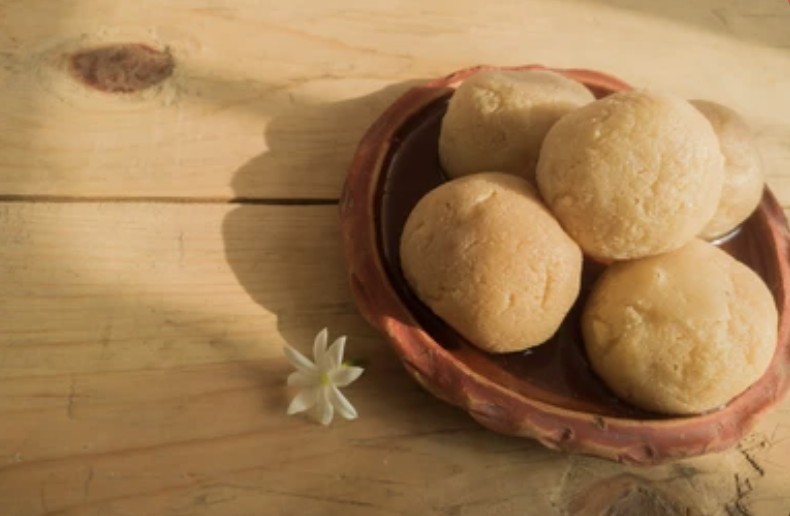 A traditional sweet made with cheese, this is a must-have for any food lover in Bhubaneswar. Rasgullas are made by boiling cheese balls in sugar syrup and served either hot or cold. You can find this sweet in many restaurants and sweet shops across the city. Mithai Express and Radha's are some of the best places to get this dessert. This is the best food in Bhubaneswar and is a must-try for anyone visiting Bhubaneswar!
4. Ghuguni
Ghuguni is a traditional Odia dish made of yellow peas. It's often served with puri (deep-fried bread) or as an accompaniment to rice. It's a popular snack that can be found on almost every street corner in Bhubaneswar. Ghuguni is usually cooked with mustard oil, onions and spices. When cooked correctly, it's a rich and flavorful dish that will satisfy your taste buds. You can find this delightful dish in many places to kill your hunger. Rosys Kitchen is one of the best places to try this delicious snack.
5. Cuttack Chat
This is a popular snack in Bhubaneswar. It's a dish of boiled potatoes, with a tart and hot sauce. This is typically filled in as a road food snack however can be tracked down in numerous eateries across the city. This talk is a must-pursue for anyone who needs to investigate the special food of Bhubaneswar! Assuming you're feeling adventurous, evaluate the spicy version. Want to feel the local vibe? Get yourself a plate of Cuttack Chat!
6. Aloo Dum
Aloo Dum is an exemplary dish made with potatoes cooked in flavours. The dish can be found at numerous side-of-the-road diners and eateries around the city and is a pursuit for all food darlings! This is an extraordinary dish for those searching for something with a touch of zest. Feeling adventurous? Ask for extra chilli powder! It'll certainly kick you. Shohala Ana Odia and Venus Inn Restaurant are great spots to try this flavorful dish. You will not regret it!
7. Dahi Pakhal
A delicious traditional Odia dish made with red lentils and yoghurt, this is a must-try food in Bhubaneswar. It's usually served with steamed rice and can be found in most restaurants. When hunger strikes, make sure to give this a try! This can also be prepared at home if you're feeling creative. Make your version of Dahi Pakhal and impress your family! It's a great way to explore the unique cuisine of Bhubaneswar. 
8. Santula
The most well-known and must-try food in Bhubaneswar, santula is a basic vegetable curry made with potato, eggplant, and tomato. It's presented with a side of papadam, chutney, and pickle. If you're searching for a basic, delicious dish that won't burn through every last cent, santula is a must-attempt. If all else fails, add a few chillies for a kick of flavour! Odia Ruchi, Mo Utkal Kitchen and Hotel Sri Mandira are some of Bhubaneswar's best places to have santula.
Conclusion
Is it true that you are ready to explore the astounding food scene of Bhubaneswar? With its delightful cooking, energetic air and a wide assortment of choices, this city will fulfil your food desires and give you a remarkable encounter. So get your companions, order your food online and taste the best Bhubaneswar famous food that the city brings to the table!
Happy eating!
Faqs
What makes Bhubaneswar a food lover's haven?
Bhubaneswar is a food lover's haven because it has something for everyone! The city offers different cooking styles from everywhere in India and the world and traditional Odia dishes. It's likewise loaded with road food stalls, small eateries, and sweet shops that serve delectable nearby delicacies.
Can you recommend some traditional Odia desserts to try in Bhubaneswar?
Yes, you should try some traditional Odia desserts when in Bhubaneswar. These include Chhena Poda, Rasgulla, Pitha, Malpua, and Odia Kheer. You can find these desserts in most sweet shops and restaurants across the city.
Are there any hidden food gems or lesser-known eateries in Bhubaneswar? 
Several hidden food gems and lesser-known eateries in Bhubaneswar serve delicious traditional Odia food. For example, Shirose Restaurant, Truptee Restaurant, TCD Restaurant and Banquet and Shree Kunj Restaurant are great spots to explore the unique cuisine of Bhubaneswar.
What are some unique fusion dishes or culinary experiments found in Bhubaneswar?
Bhubaneswar is home to a variety of unique fusion dishes and culinary experiments. These include modern twists on traditional Odia dishes, such as fusion biryani and dosa, or interesting combinations of international cuisines like Indian-Chinese cuisine. Bhubaneswar famous food restaurants specialize in fusion dishes, so explore them when visiting!
Are there any unique food specialities that Bhubaneswar is known for?
Yes, Bhubaneswar is known for a few unique food specialities. The most famous is the traditional Oriya cuisine, which includes delicacies such as daalma (a combination of lentils with vegetables), machha bhaja (fried fish), and enduri pitha (rice cakes filled with coconut). For those with a sweet tooth, pineapple pitha (sweet pancakes), rasabali (deep-fried milk balls), and payash (rice pudding) are all sure to satisfy.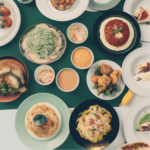 Satisfying your cravings, one bite at a time. Discover the best eats, trends, and uncover the hidden gems with us to make your online ordering or dining experience a memorable one.