Shaurrya joined Swiggy in April 2022 and is currently working as an Assistant Manager – Content (DeSo) at Swiggy. We are excited to present #ANewSide to Shaurrya: the perseverant, philosophical, and relatable. Read Shaurrya's journey in his words, for he is #MoreThanASwiggster.
Our life is nothing less than a jigsaw puzzle. You find some pieces, some find you & in the end, everything falls together to make something truly remarkable!
"You have to become a doctor", these were the words my childhood (& teenage) echoed with. The voices hit so deep, that I believed it. But as far as I can remember, the wheel of my life started rolling with the love I had for stories. I read my first book in class 3 – The Famous Five by Enid Blyton. It was then I found that in the spaces between the words was where I lived, in the truest sense.
I found my first piece of the puzzle.
Raised by a single mother in a family of 15, I was pampered with love. Books held a great hold over me, a hold so profound that it scared some people in my family. And so, reading for pleasure wasn't encouraged. I found my worlds clashing in the day, but once everyone slept, characters from my books came to life at night. Every night, I was transported to a world where I found my individuality, where I wasn't just a brother or a son, I was myself.
Despite that, I considered it a hobby. I did what was expected of me and cleared the medical exam. While it seemed like everything was falling into place for my family, I was unhappy. College was hectic, boring, and difficult. I could only continue for half a semester before I quit. Going to medical school was the piece of the puzzle that I had to find, only to realise that maybe I didn't need it. Nonetheless, in those six months, I realised that giving up wasn't always bad and that failure is just redirection. And surely, I was redirected, and how!
The love for reading, confidence instilled in me by my teachers & friends, and the undying faith of my mother, took me to Banaras Hindu University, where I enrolled in a literature course (much to the dismay of a lot of my family members). I knew that creativity was where my heart lay so I dabbled in and explored my passion for reading, writing, and acting till my second year. I got my breaks in audiobook recordings, script writing and acting in a web series and a stint at Hindustan Times as a writer.
A lot of puzzle pieces came running to me.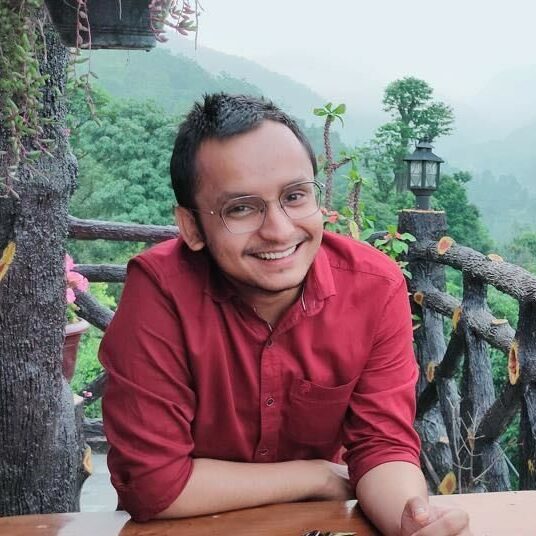 I was appreciated for my work by my seniors & peers and a foundation for a life-long journey was laid. With the years that followed, I gained my footing. I was invited to the homes of celebrities and cricketers (like Virender Sehwag!) so I could write for them. I contributed to reputed organisations with my work and I knew that somewhere, somehow, I had made it. Being a writer was an integral piece of the puzzle. It wasn't what I started with but it is something I see myself doing till my last breath.
On one trip home, while rearranging my room with Mom, I found a bag filled with books & diaries. These had a lot of poems & short stories, penned by 'Naadaan'. That day, I found out that my father was a writer and Naadaan was his pen name! It was the first time I realised that it wasn't just his looks that I had inherited but a flame of creativity too. I mirrored my father in more ways than one. We both read, wrote and painted.
A piece of the puzzle that I never knew existed, had found me in a dusty old bag.
Stealing time to read, studying for medical school, enrolling in literature, and finding my footing as a writer, everything happened with an unmovable rock by my side — my mother. She embodied perseverance, strength and cheered the loudest for me. Yet, destiny paved another path. As COVID-19 hit, my bravest warrior decided to rest.
The most beautiful puzzle piece had gone but the impression it left behind was just as lovely.
I remember her telling me on more occasions than one — "Samay se pehle aur kismat se zyada kuch nahi milta." (Nothing comes to you ahead of time and more than what is written in your destiny). I realise I've been able to understand and appreciate this phrase with each passing day. As far as I can remember, I have worried too much about whether my career was going in the right direction or not, about how the dish I made had every masala in the right proportion, about how I should make sure my 37th house plant doesn't die, and a billion other things. Now I aim to seek peace in everything. Truth be told, I seek it more than happiness.
I am yet to find a lot of pieces to my puzzle, in Swiggy itself I have managed to find some. And I continue my journey with hope in my heart. A hope that tells me that in the end, all failures, successes and everything in between would come together to script a life fully lived!