The 10-day long grandeur is finally here! Ganesh Chaturthi is one of the most awaited and widely celebrated festive occasions across the nation and even abroad. This year, it is being celebrated on 19th September, 2023. Devotees have already started bringing home beautiful bappa idols to embark the start of the holy journey.
Pandals across different cities have been set up with grand bappa idols depicting different forms. Leading sweet shops and eateries have also lined their display counters with mouth-watering varieties of ladoos, barfis, and modaks. For the next 10 days, devotees will go ahead with showering their favourite deity with prasad, flowers, and bhog while singing hymns in the praise of the Lord. As any Indian festival is not complete without a wide array of delectable dishes, Ganesh Chaturthi is no different. Let us enlighten you about some of the famous food for Ganesh Chaturthi that you can relish to have a great time throughout.
What is the Most Special Ganesh Chaturthi Food Item?
The festive fervour is now felt everywhere as Lord Ganesha brings with him a wave of prosperity and happiness for his devotees. On Ganesh Chaturthi, as bappa comes home, let us delight you with some of the most famous food items of the festive season that you would love to try out.
1.  Modak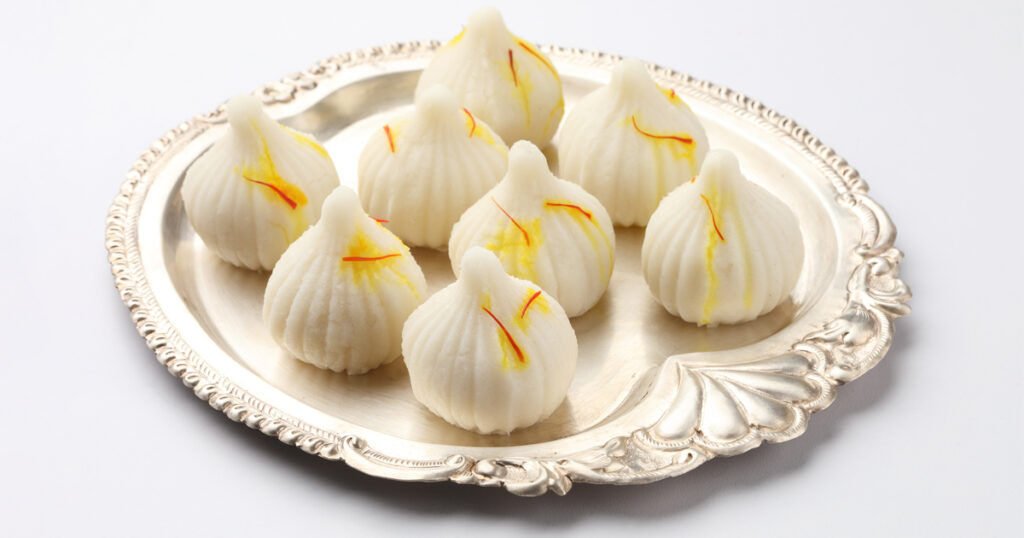 Also referred to as sweet dumplings, these are regarded as one of Lord Ganesha favourite food items. It is also a leading sweet dish that is particularly prepared during the festival of Ganesh Chaturthi across different parts of the nation, especially Maharashtra and Karnataka.
Devotees offer Lord Ganesha the "bhog" of scrumptious modaks on almost all days of the festival. The sweet dumplings are prepared out of rice flour, white flour, or maida. These dumplings are then filled with a sweet and delicious filling of different types, including khoya, grated coconut, chocolate, and so more. When it comes to relishing this highly sought-after sweet delicacy, you can come across interesting variations of bappa's favourite food item, including dry fruit modak, fried modak, steamed modak, and the likes.
2. Puran Poli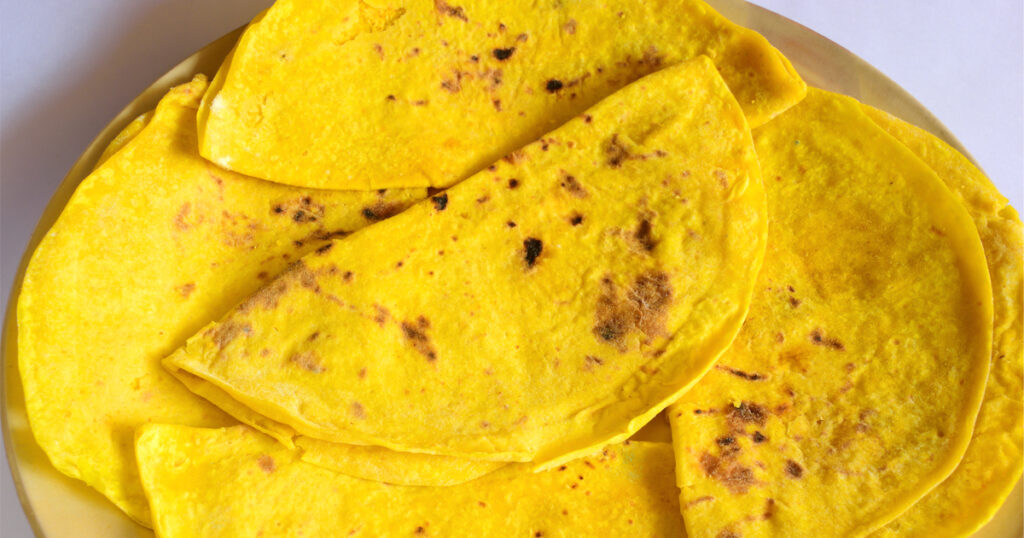 It is another popular festive treat that is quite famed across the state of Maharashtra for the festival of Ganesh Chaturthi. Most of the households and local shops across Maharashtra offer the divine bhog of Puran Poli to Lord Ganesha across the 10-day festival.
In addition to modak and other delicacies, Puran Poli also tops the list of the favourite bhog offered to the God on the special occasion. Puran Poli is a type of delicious flatbread prepared out of maida stuffed with the sweetness and richness of jaggery and lentils. In addition to being a delicious treat, Puran Poli is also a delightful and nutritious delicacy you must try.
3.  Motichoor Laddoo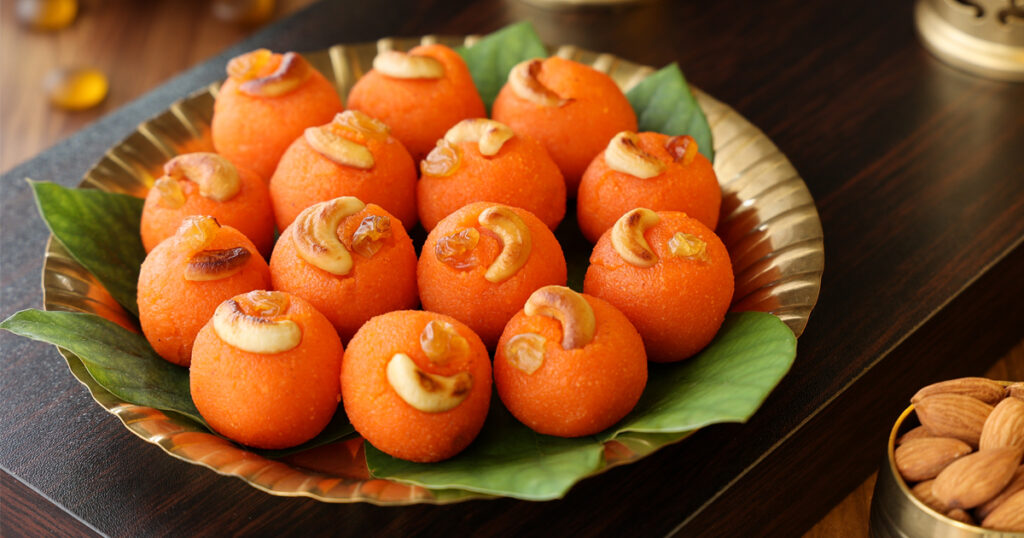 In addition to the deliciousness of modak, Lord Ganesha is also believed to be highly fond of the rich flavours of Motichoor Laddoo. It is one of the most common forms of laddoos you can offer to the deity on Ganesh Chaturthi. In addition to Motichoor Laddoo, some of the other melt-in-your-mouth laddoos that are popular during the festival are Coconut Laddoo, Atta Laddoo, Til Ke Laddoo, and others.
The aromatic motichoor or boondi laddoos are infused with saffron to bring about a great sense of satiation as you have this delicious treat.
4. Karanji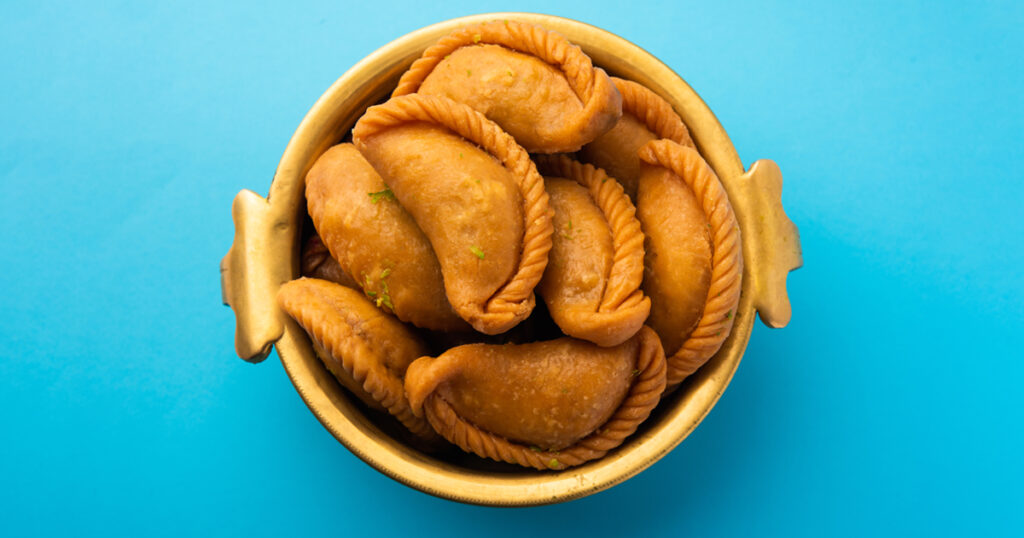 A heavenly bite of this delicious dish will indeed offer a surprising roller coaster ride to the taste buds of all those who are sweet lovers. These are available as fried pastries filled with grated coconut, poppy seeds, cardamom seeds, and dry fruits that can be easily prepared at home.
However, as you order this sweet dish online from a reputed sweet shop or eatery in your city, the tastes will be highly defined. The dish is best complemented during the festivals with a cup of piping hot tea. This delicacy features similarity to that of Gujjiyas from Gujarat.
5. Coconut Rice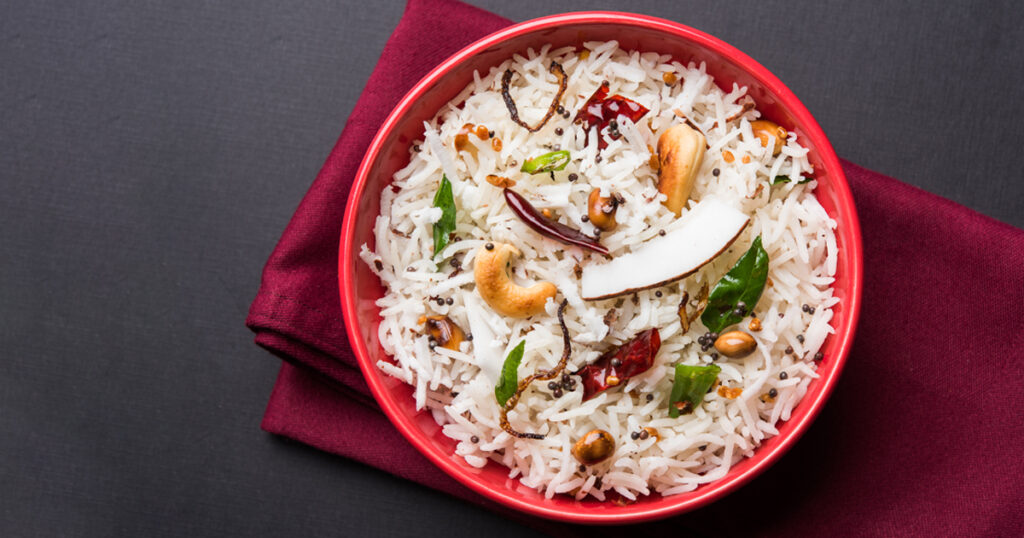 It is yet another common offering to Lord Ganesha on special occasions like Ganesh Chaturthi. A delicious bowl of coconut rice is prepared by soaking white rice in rich coconut milk or cooking rice with coconut flakes.
The delicious festive treat makes it one of the most favourite bhog items to Lord Ganesha. You can complement the sweetness of this rice-based dish with other savoury delicacies.
6. Rava Pongal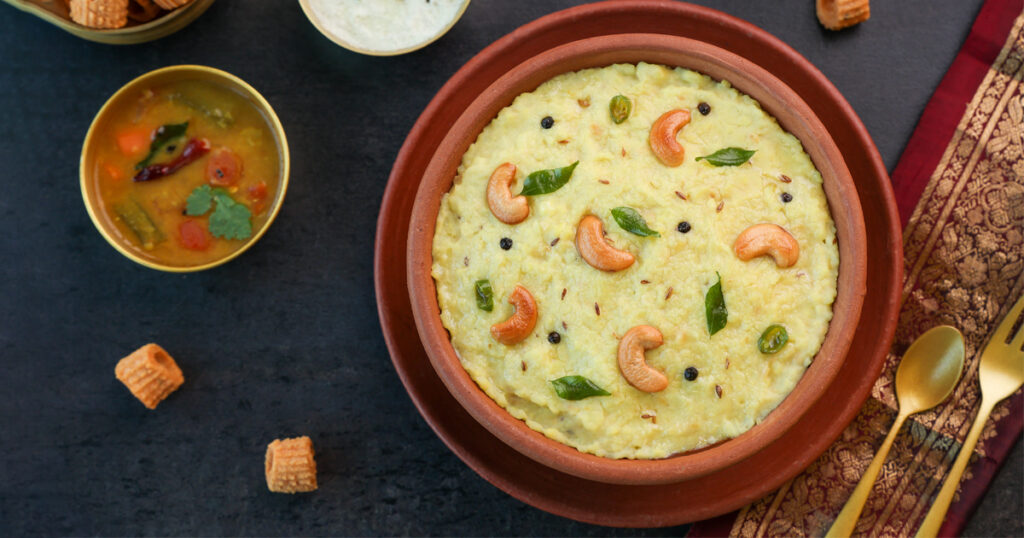 Rava Pongal is another famous sweet dish that is prepared by using a dollop of ghee on a myriad of rich, flavourful ingredients. It is one of the most famous breakfast snacks across South India. Prepared by using rava or sooji and moong dal, the dish is topped with favourable seasonings. When you have this dish during the festivities and special occasions, it is a delightful experience.
7. Payasam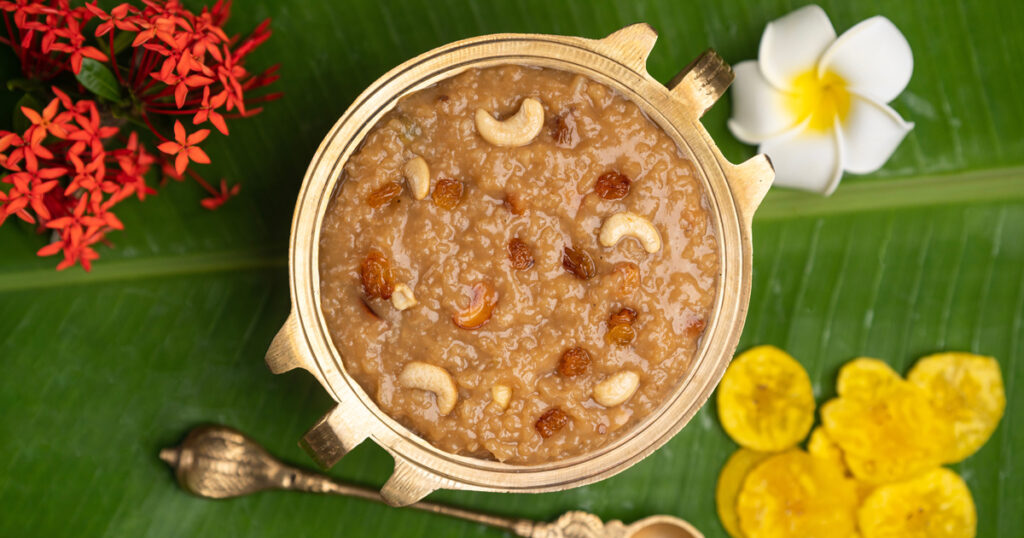 No preparation of prasad or bhog is complete without the favourite sweet treat of South India, Payasam. It is a popular traditional South Indian sweet delicacy that resembles a bowl of kheer. Rice is cooked deliciously in coconut milk in addition to jaggery, cardamom, and coconut. The delicious flavours of this sweet dish is quite a hit across the entire subcontinent.
Most sweet shops and eateries also experiment with Payasam to enhance its overall flavours. For instance, you can easily come across delicious versions of the dish, like Carrot Payasam, Pineapple Payasam, and others.
Conclusion
These are only a handful of the wide array of scrumptious sweet dishes and savouries that are prepared across the nation during Ganesh Chaturthi. Which amongst these delicacies are your favourite? You can get them now delivered to your doorstep as you order sweets online from Swiggy. Make the most of the festive season by treating yourself to a wide assortment of mouth-watering delicacies that are a must-try on the eve of Ganesh Chaturthi.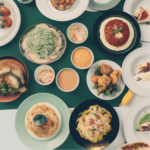 Satisfying your cravings, one bite at a time. Discover the best eats, trends, and uncover the hidden gems with us to make your online ordering or dining experience a memorable one.