Amidst the loud cheers of "Ganpati Bappa Morya, Mangal Murti Morya," the overall excitement and spirit of the festival of Ganesh Chaturthi can be felt across every glimpse of this highly awaited event of the year. From divine chants to soulful music, dance, and good food, the festival highlights the start of all good things. As per the leading mythology, Lord Ganesha arrives to bestow his blessings upon humanity during the 10-day festive season.
In turn, devotees leave no stone unturned when it comes to seeking blessings from Lord Ganesha during these auspicious days. As per the traditional beliefs, Lord Ganesha is also referred to as "Modakpriya" for his unwavering love for modak, a classic sweet delight. While a wide range of savoury as well as sweet delicacies are prepared during the entire festive season, still modak is highly sought-after by both devotees and the Lord himself.
Famous Types of Modak for Ganesh Chaturthi
Given the overall popularity of this famous sweet dish, it is no wonder that sweet shops and eateries all around come up with a wide range of different recipes for preparing this dish. And, now that the eve of Ganesh Chaturthi is finally arriving, we cannot wait to gorge on some hearty flavours of modaks.
The traditional ones, referred to as ukadiche modaks, are typically steamed dumplings prepared out of rice flour and sweetened to perfection. Over time, preparers of this divine festive treat have come up with unique variations and innovations of the dish to delight the sweet-lovers all around. Here are some of the famous modak types you can enjoy this Ganesh Chaturthi:
1. Steamed Modaks
Steamed Modaks are also known as Ukadiche Modaks. These are the most traditional forms of this highly sought-after prasad or bhog item. Prepared in a typical steamer pan, it is one of the most popular varieties of Modak, especially for Ganesh Chaturthi.
These variants are prepared out of rice flour, wheat flour, or maida. To enhance the overall flavours, the soft dumplings are filled with grated coconut and jaggery. Some eateries and sweet shops also add dry fruits to amplify the taste.
2. Salted Modaks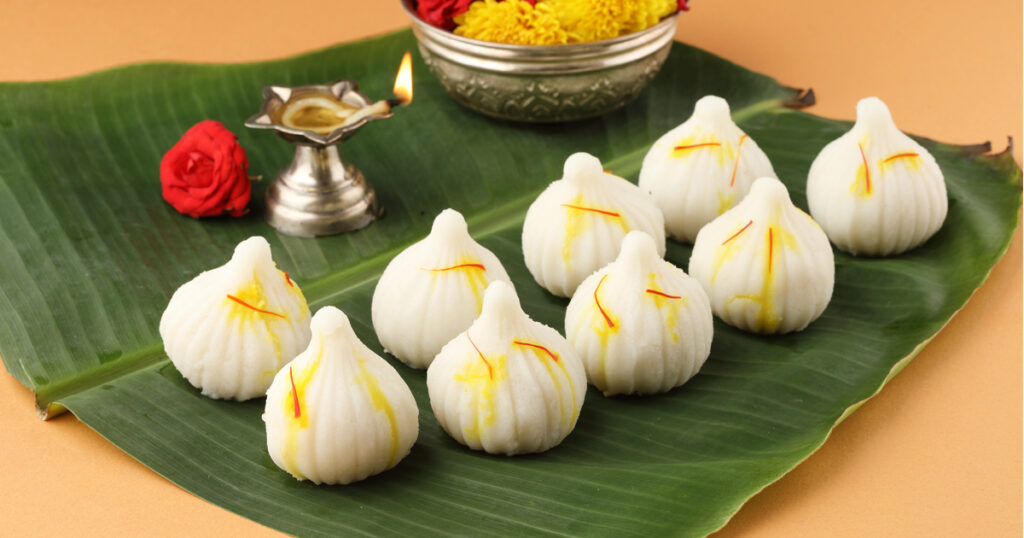 Here, you have another traditional variant of modaks that are steamed to perfection with the help of rice flour as the base. In this variant, the dumplings are stuffed with a savoury or salted filling. The dumplings are pressure-cooked to deliver immense softness and flavours throughout. The fillings usually feature mashed urad dal along with green chillies and ginger for added taste.
The base of these modaks is usually given the shape of a boat with stuffing inside. The steam plates are typically smeared with ghee or butter to make the modaks more tasteful and richer.
3. Chana Dal Modak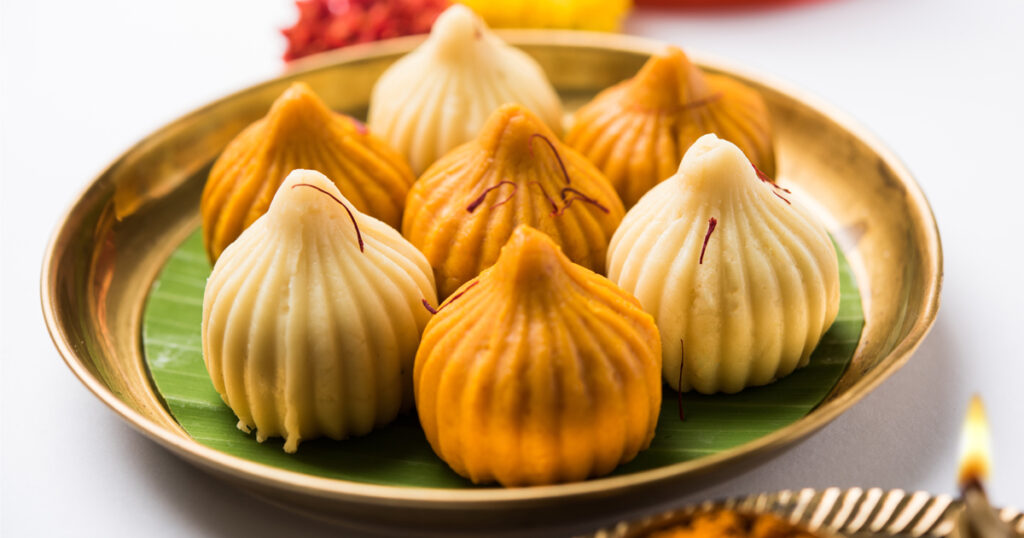 It is also referred to as Kadalai Paruppu Pooranam Kozhukattai across Tamil Nadu. It is a traditional form of Modak that is quite widespread across South India. This variant has a similar mode of preparation to the standard steamed modaks. The only difference is that the filling inside is unique. The stuffing typically features cooked chana dal along with the goodness of jaggery to boost the overall flavours.
4. Rava Modak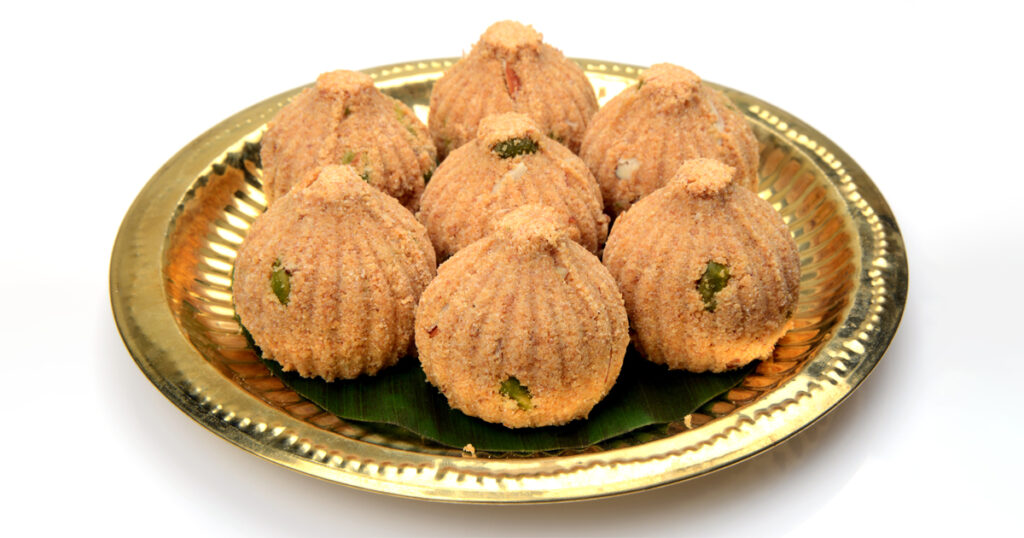 It is yet another famous variant of traditional modaks that are highly sought-after by sweet lovers. In this variant, the outer layer is prepared out of rava instead of rice flour or maida. The dumplings are then filled with different stuffing materials, ranging from poppy seeds to jaggery, dry fruits, khoya, and so more.
To prepare the outer covering out of rava, the rava is roasted on a pan and kept on a separate plate. In another pan, ghee, water, and milk are mixed together. The mixture is eventually boiled and roasted rava is added to the mixture. Once the mixture has been cooled down, it is shaped into delightful modaks.
5. Dry Fruits Modak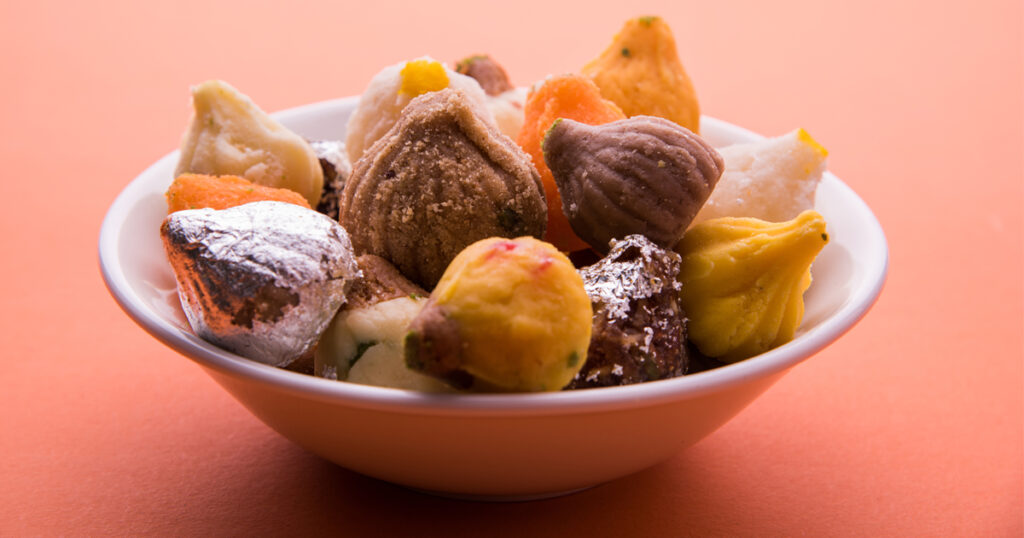 You can try a delectable range of dry fruits modak that are hearty and delicious at the same time. These flavourful treats feature the goodness of delicious dry fruits, including cashew nuts, almonds, pistachios, khus khus, chironji, and others as rich fillings.
Some sweet shops and eateries also add grated coconut and khoya or mawa to give the modak an excellent base. The outer covering of the modak remains the same to serve as soft desserts.
6. Dark Chocolate Modaks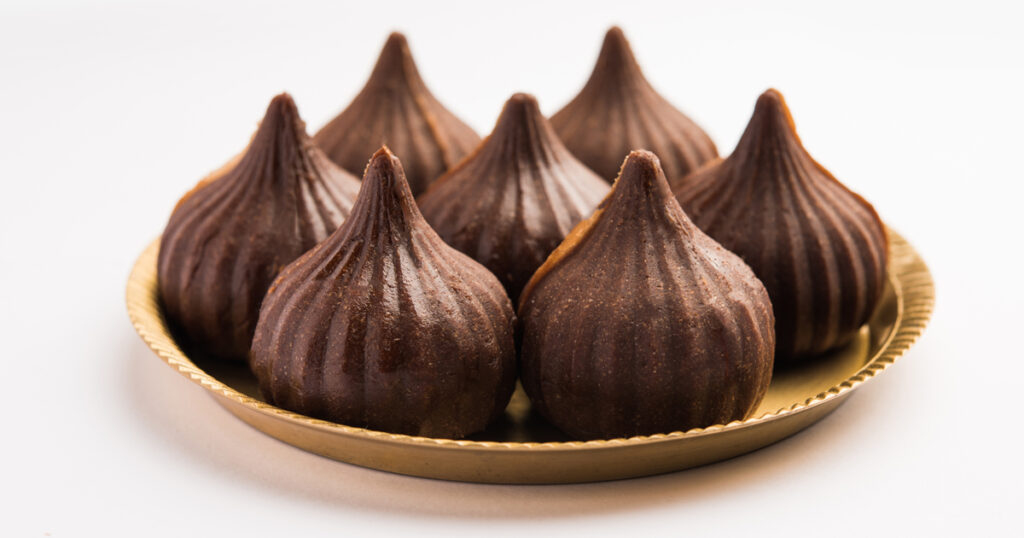 There are tons of unique varieties when it comes to trying out the most favourite sweet of Lord Ganesha, modak. Dark chocolate modak is one such variation that is becoming increasingly popular amongst Ganesha-lovers. To enhance the overall taste, modak-makers prepare the outer covering of the sweet dish with dark chocolate powder and glucose biscuits.
Eventually, the chocolate dumplings are stuffed with melted chocolate to make the sweet delicacy even more 'chocolaty.' In some cases, you will also come across variants featuring grated coconut and different dry fruits as the filling.
7. Fried Modak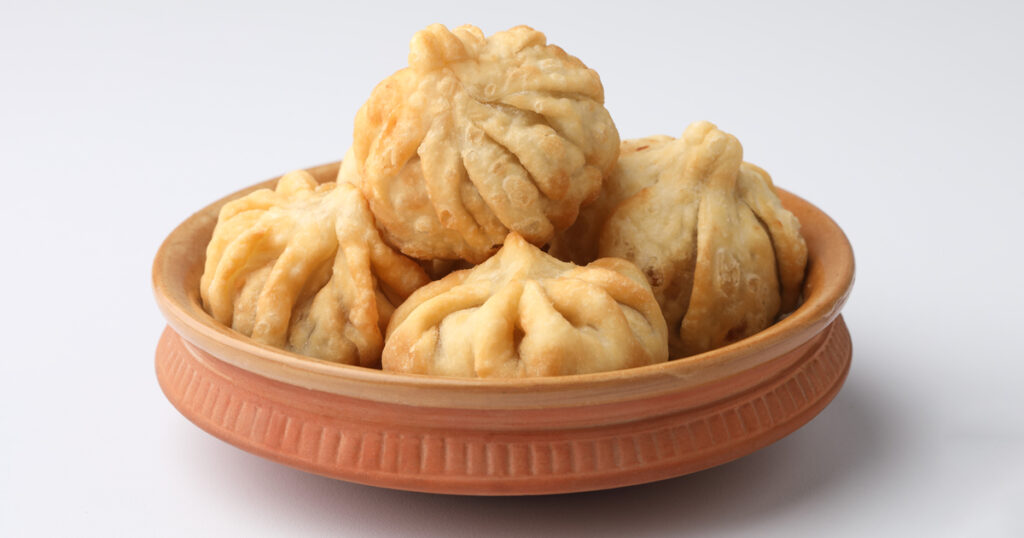 It is another popular version of modak that is increasingly being adored by modak-lovers from all around. Fried modak is also popularly referred to as "Patholi." These delicacies are prepared with the help of whole wheat flour as the base of the dumpling.
The modaks are either shallow fried or deep fried. To enhance the taste, these are filled with the richness of grated coconut, jaggery, and other flavourful ingredients. These sweet treats feature a crispy and crunchy base on the outside with melted filling inside.
Conclusion
The entire nation is all set to celebrate the much-awaited festival of Ganesh Chaturthi with immense grandeur. If you wish to be a part of the festivities while making it a grand affair, you can relish on different types of modaks the festive season brings forth. Thankfully, to satiate your cravings, you can now order sweets online in your city with Swiggy. With facilities like doorstep delivery and instant delivery, you can enjoy your favourite variant of modak throughout the festive span.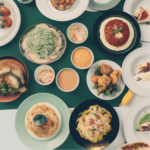 Satisfying your cravings, one bite at a time. Discover the best eats, trends, and uncover the hidden gems with us to make your online ordering or dining experience a memorable one.