Kochi is a small, beautiful group of picture-perfect island situated off the Malabar Coast in Kerala. The city has been stamped on by the influences of the Dutch, Portuguese, British, and Jewish, deeply reflected in its art, architecture, and cuisine. With influences from such diverse cultures and ethnicities, you are bound to experience a high-end gastronomical amalgamation, both exquisite delicacies and nutritious, healthy platters.
Cuisine in Kochi is famed for its rich use of healthy seafood and spices that enhance the overall flavours. The city has an extended coastline. Therefore, there is no dearth of fresh and nutritious seafood options across the best healthy restaurants in Kochi. Additionally, you can also come across several other scrumptious, yet nutrition-filled delicacies taking inspiration from international cuisines and influences.
Best Healthy Food Places in Kochi to Order Your Meals from
Garnished by western influences and accentuated by the constant influx of tourists from all parts of the world, the healthy food landscape of Kochi is evolving significantly. From conventional delicacies to scrumptious seafood and world-class healthy cuisine, the best restaurants in Kochi will delight you with their high-end gourmet preparations.
If you are conscious about what you consume daily and still wish to try out something new & exciting, the best healthy food places in Kochi offer you an opportunity to indulge in the healthiest treats without taking you on a guilt trip. Here are some of the best healthy restaurants in Kochi to order your fresh, guilt-free delicacies:
1. Dhe Puttu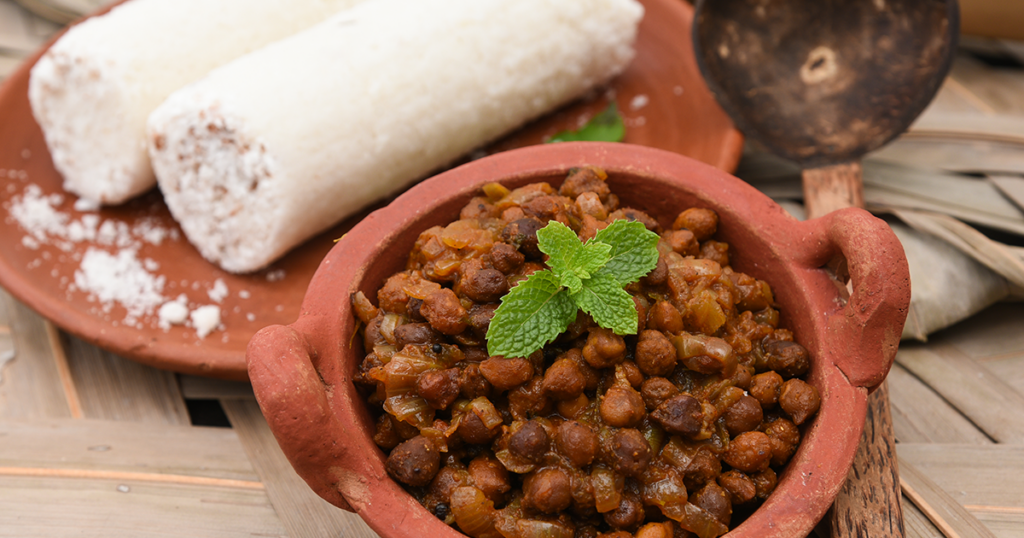 Your search for the best healthy restaurants in Kochi to enjoy a fulfilling, nutritious platter ends here. Dhe Puttu features an innovative yet healthy menu to offer the best of Kerala cuisine to entice your taste buds. The overall presentation and divine flavours of the lip-smacking dishes here is par excellence. The puttus, traditionally, are all about exceptionally good taste and authenticity at its best.
At the restaurant, the complimentary poppadoms and sulaimani are a major hit amongst fitness enthusiasts. If you are looking for fresher and healthier options on the menu, some of the must-try delicacies here are Roasted Banana Puttu, Wheat Puttu, Vegetable Kurma, and so more.
Fusion Bay
When you are in Kochi and a big-time non-veg food aficionado, you must not miss out on the diverse range of healthy and delicious seafood restaurants the city has to offer. If you are in search of the best place to kickstart your seafood journey in Kochi, Fusion Bay is the place to order from.
The restaurant is renowned for serving authentic, fresh seafood dishes that are simply drool-worthy. You will be drawn to the exceptional flavours of nutritious delicacies here. The delicious seafood dishes here are tempered with an amazing mix of exquisite spices and served with divine condiments. The complimentary pumpkin soup to serve as the starter dish is a welcoming touch. You can also order other delicacies, including Coconut Rice and Crab Toast.
2. Brindhavan Vegetarian Restaurant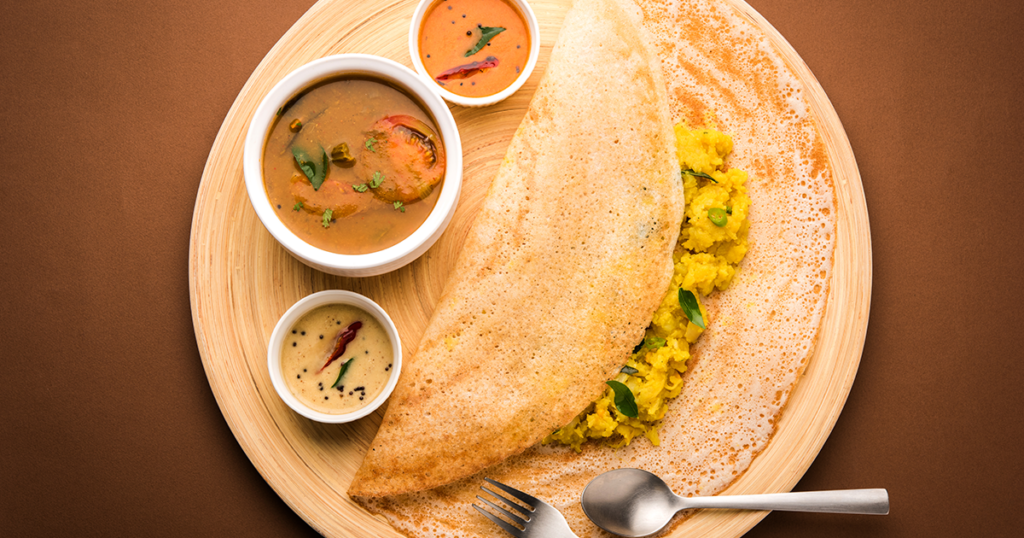 Not a big fan of seafood? Looking for healthy vegetarian options in the city? Kochi will not disappoint you. The famous Brindhavan Vegetarian Restaurant is quite popular amongst the veg-eating locals as it offers a scrumptious range of veg delicacies to tickle your taste buds.
The restaurant is famous for serving wholesome, homely food with divine taste and great hygiene standards. Here, you can relish some of the sought-after dishes, including Chilli Idli, South Indian Veg Platter, Masala Dosa, Ghee Roast Dosai, and Appam.
4. Sree Muruga Café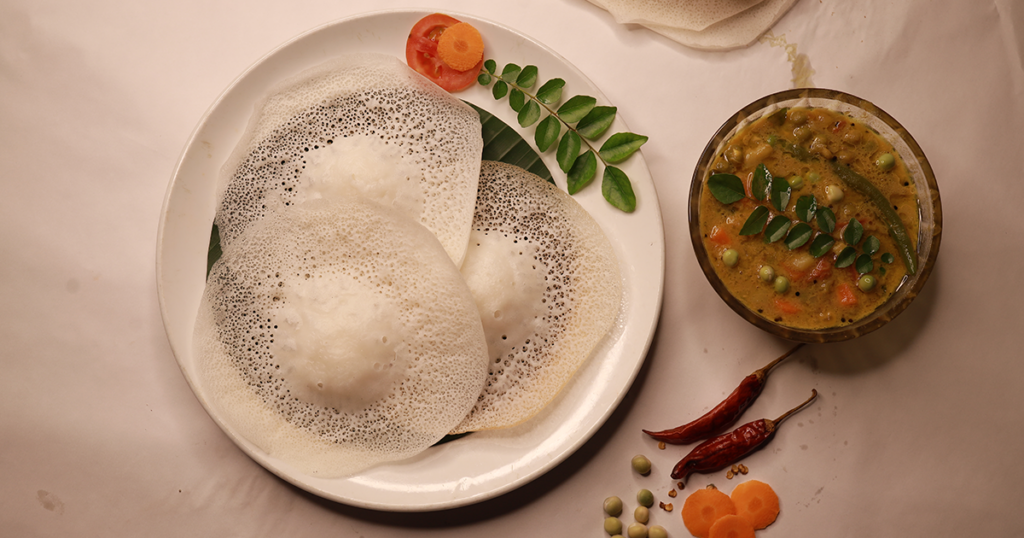 It is a small yet popular eatery in Kochi. The famous healthy food place in Kochi takes pride in its fresh, nutritious offerings while delivering unmatched taste and topmost food quality in the best possible manner. The eatery serves a unique combination of unconventional dishes, like Beef Curry and Pazham Pori. It is a unique, flavourful dish that features a generous serving of scrumptious meat cooked in a thick, fulfilling gravy and served with fresh banana fritters.
While you might crave something lightweight, you can also try out other delicacies, including Appam, Idiyappam, Masala Dosa, Ghee Roast, and Puttu. If you are a conscious eater, you would simply fall in love with the simple yet elaborate menu of the place that never fails to disappoint you in terms of its healthy offerings.
4. Barbecue Nation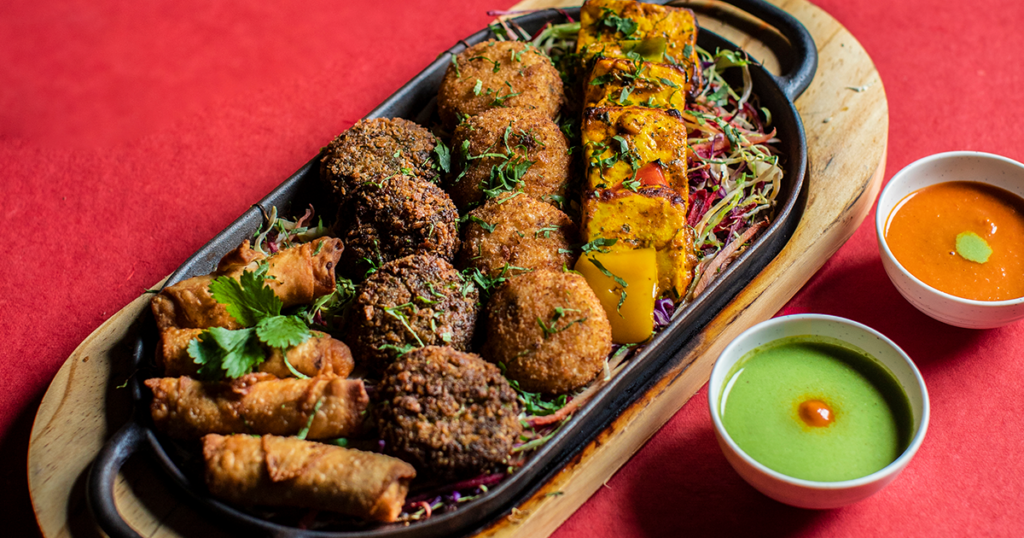 Kochi, also referred to as the Gateway to Kerala, is a beautiful coastal city with some of the most sought-after eateries and food destinations to order from. If you wish to satiate your barbecue love in this city, you can order food online from Barbecue Nation, a highly sought-after destination to come across a diverse menu.
The wide spectrum of juicy grilled veggies and meat items will undoubtedly tantalise your taste buds. The menu here is diverse. You can also find healthier versions of dishes, including Premium Veg Thali, Veg Kebab Platter, Cajun Spiced Potatoes, and Crispy Corn.
5. The Salt Restaurant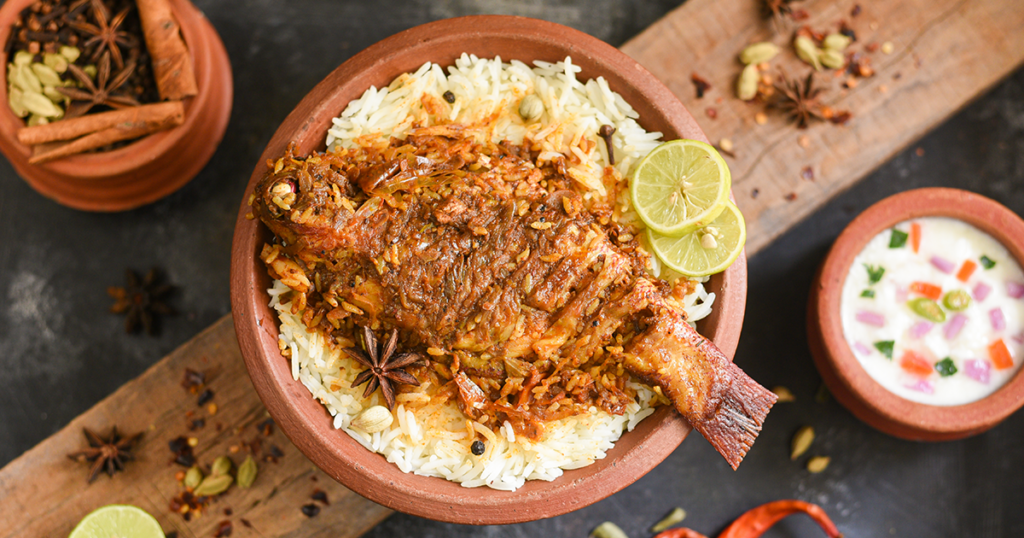 The expansive menu of the place highlights some of the healthiest and the most delicious treats, including English Biryani, Alpha Mandi, Fish Biryani, Chicken Sizzler, Dynamite Shrimp, and much more. The restaurant is best for ordering an entire meal from as you get access to an extensive range of options to fulfill your cravings.
6. Manna Restaurant
The eatery is renowned for its mouth-watering range of different biryanis that are simply drool-worthy. You can come across different variants of the traditional biryani, including chicken, mutton, and veg biryani. Some other healthier dishes to try out here are Bread Pockets, Chatti Pathiri, Shawarma, and different types of parottas.
Another aspect is that the restaurant is famous for its refreshing range of teas to delight your senses. Some of the must-have varieties here are Mint tea, Brazilian tea, and Samovar tea. As you have had a fulfilling meal, you can gulp down all your food with a lively cup of piping hot tea.
Conclusion
Kochi has no lack of places when it comes to having something healthy and nutritious. You can order food online in Kochi from your favourite restaurants. While you might relish its authentic cuisine, you can also try out the best healthy restaurants in Kochi to eat guilt-free.

Satisfying your cravings, one bite at a time. Discover the best eats, trends, and uncover the hidden gems with us to make your online ordering or dining experience a memorable one.