With its well-known identity as the cultural melting point of South India, Visakhapatnam or Vizag serves to be a classic tourist paradise. While it is natural to be mesmerized by its stunning landscapes and beauty all around, featuring a unique combination of sea, hills, and lush greenery all around, the eclectic flavors of the city are unmatched as well. Visakhapatnam is the one-stop Shangri-la of street delicacies that you could imagine.
Vizag or Vishakhapatnam is the favorite go-to destination amongst tourists. Popular as the City of Destiny, Vizag has served as the ultimate hotspot wherein people from diverse cultures and ethnicities coexist harmoniously. Indeed, this multicultural vibe exudes a sense of local delights in the form of delectable cuisines across the best restaurants and eateries of the city. 
What are the Best Foods in Visakhapatnam to Relish Your Senses?
In addition to succulent seafood and the array of gourmet restaurants in the city, Vizag is also renowned for its mouth-watering street-side food that will entice your taste buds. If you have plans of visiting the city anytime soon or already exploring its stunning coastline and thinking about where to eat, here are some of the must-try foods in Visakhapatnam you should not miss:
1. Tomato Bajji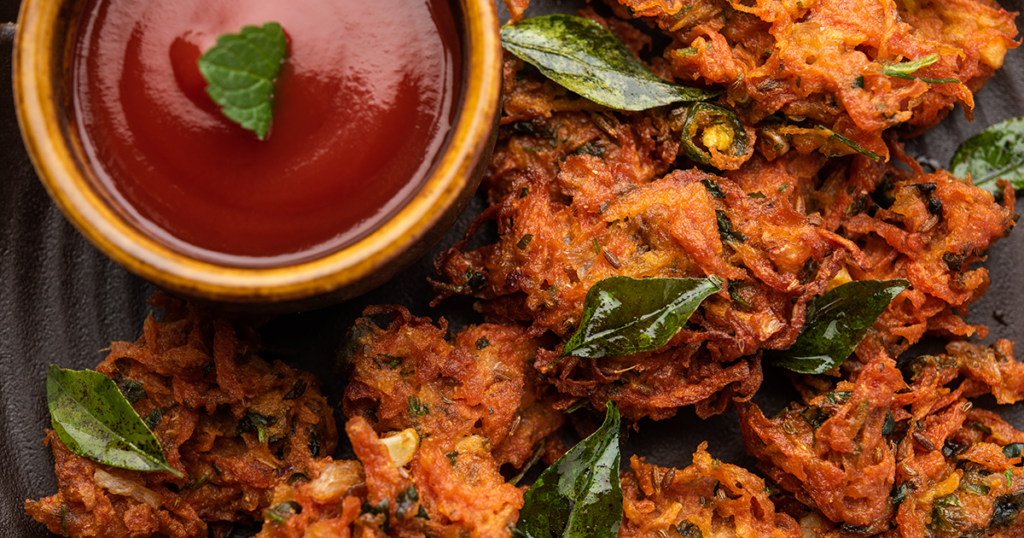 This local dish is a superstar of the beautiful coastline of Visakhapatnam. The dish is prepared with the help of besan or gram flour coating with different veggies, including tomatoes. The coating is then deep-fried and served by cutting the dish into halves in the form of cups. The tomato flesh is effectively scooped out for added flavours.
The tomato cups are eventually filled with another mix, usually a muri mixture and crunchy peanuts. Everyone in the city savours this local delicacy. In addition to the coastline, if you wish to relish the divine flavours of this local delight, you can order from famous hotspots like Desilicious Bajji, Friendly Snacks, and Chutneys – Diamond Park.
2. Prawn Fry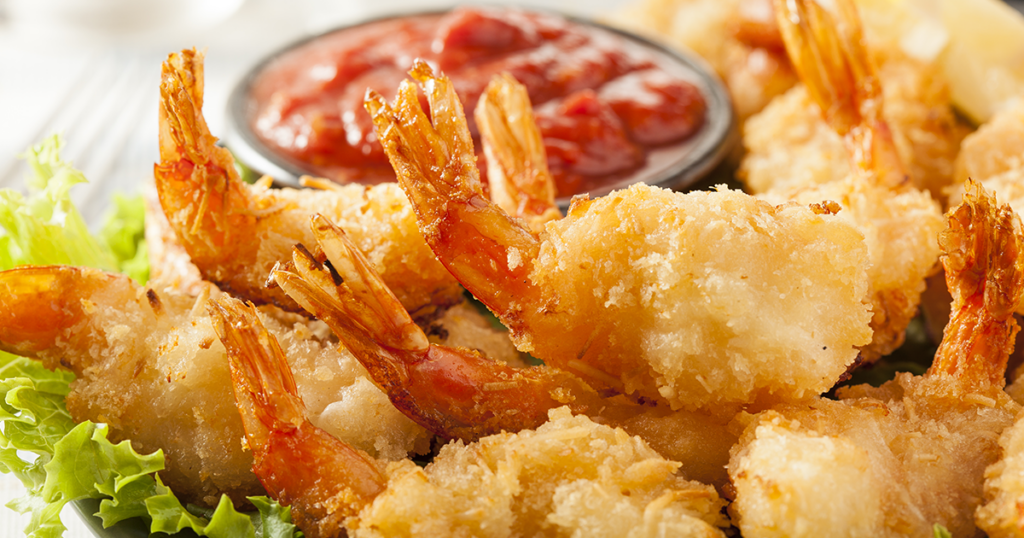 Your trip to Vizag will be incomplete without munching on this delectable seafood. Visakhapatnam is a city with an abundance of seafood options to relish. Therefore, it is easier to come across a famous restaurant or eatery serving delectable seafood cuisines to enlighten your taste buds. 
The iconic Raju Gari Dhaba in the city is famous for its scrumptious offerings of Prawn Fry that are too delicious to resist. If you inquire any local about this famous non-veg delicacy, the first name that you come across is this top-rated restaurant in Vizag. The spicy and gravy-coated Prawn Fry here is a highly sought-after dish, both amongst locals and tourists. You can try the Prawn Fry with tangy rasam to make it a divine experience.
3. Dosa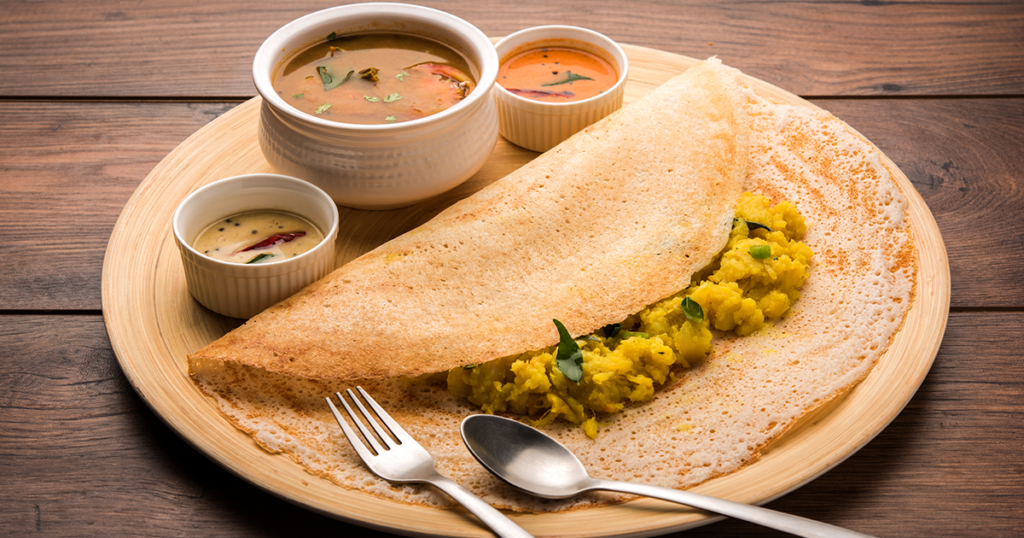 There are several famous hotspots in Visakhapatnam, including Sri Sairam Parlour, Chutnees, and Venkatadri Vantillu, wherein you can get a platter of scrumptious dosas with delightful chutneys. In addition to the high-end restaurants, it is common to observe street-side food vendors and tiffin centers across the city offering this delicacy with extra add-ons. 
When in a South Indian city like Visakhapatnam, you are bound to fall in love with the intense flavours of dosa, unlike any other part of India. In Vizag, you will be surprised to see variations with respect to the filling material or masala of dosa, some including even seafood options.
4. Veg Thalis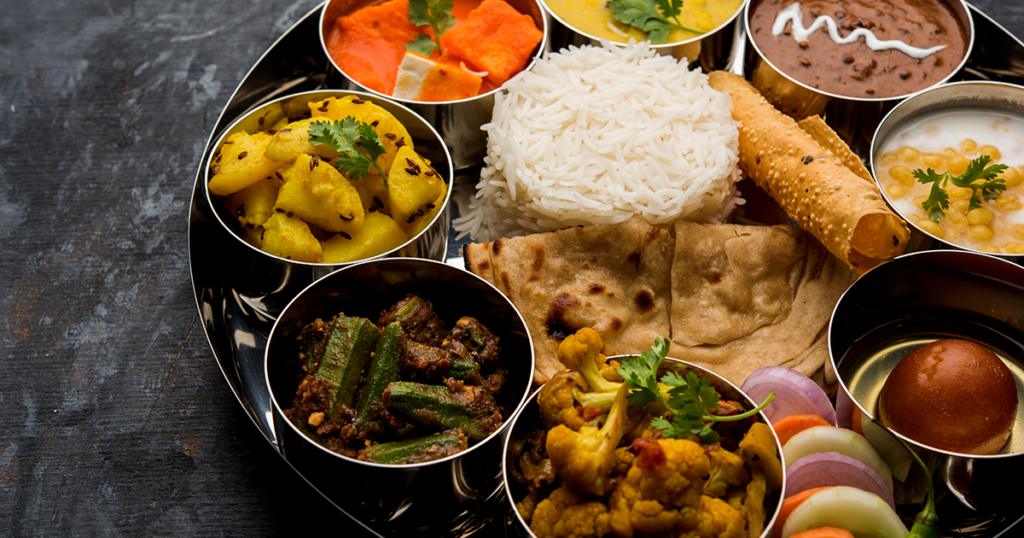 Some of the famous eateries in Vizag like Sri Sairam Parlour serve to be the ultimate food haven for all veg-lovers out there. The famous restaurant has carved a specialised niche through several years of excellence while consistently delivering top-quality food and hygiene. Therefore, you can easily order delectable veg meals from this restaurant right from the comfort of your home.
From delicious masala dosas to piping hot sambhar idlis, the restaurant is a one-stop destination for everything a vegetarian might crave for. If exploring the city has brought you hunger pangs, you can place an online order of your favourite vegetarian meal from this famous restaurant. The delicious sambhar, thick daal, and crispy veggies are assured to remind you of homemade food. All the meals here are available at highly budget-friendly rates to help you make the best choice any day.
5. Punugulu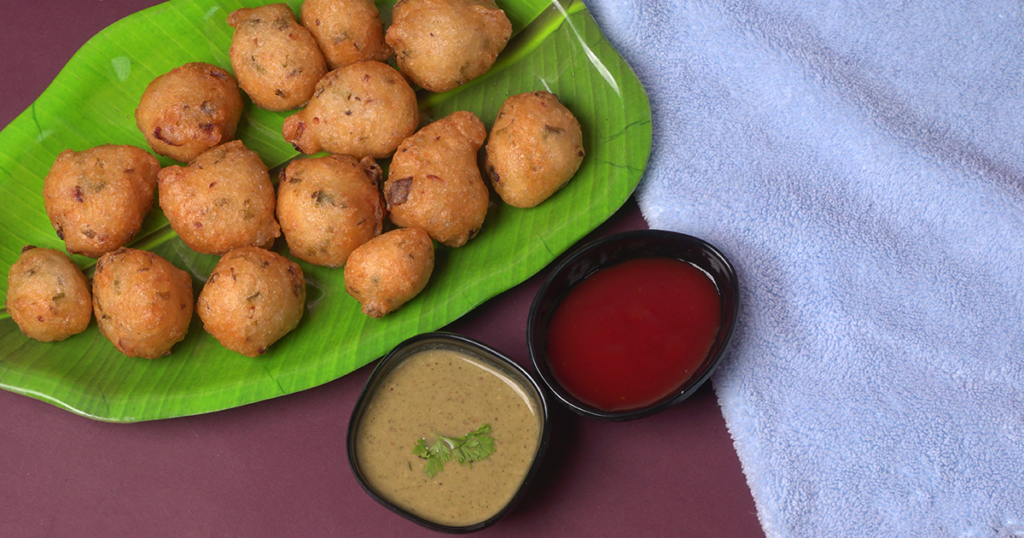 Punugulu is a deep-fried dumpling that is quite irresistible in taste. The popular snack is prepared with the help of urad dal, pounded rice, and split black gram batter. The round dumplings are crispy on the outside and tender on the inside to take you to a completely new gastronomical experience. 
When you order pungulu from a reputable restaurant, you are mostly served with add-ons like coconut and ginger chutneys. You can order yourself a delectable plate from Sr Laxmi Hot Foods, Mr. Little Idli, and Dayaram Sweets.
Conclusion
With its extensive offering for your fulfilling platter, Visakhapatnam is indeed a food delight for those who love trying out new dishes or cuisines. If you are headed to the coastal city anytime soon, you can try out the must-try foods in Visakhapatnam to enhance your overall experience. You can simply order food online from the best food vendors and restaurants by simply sitting in the comfort of your home.
FAQs
1. What is the food culture like in Visakhapatnam?
The food culture in Vizag is quite diverse. Serving as the cultural melting point, the city features immense variations in its delectable offering of must-have cuisines. Here, you can have a taste of the most succulent seafood dishes and healthy South Indian delicacies to start your journey with.
2. What are some famous sweet delicacies in Visakhapatnam?
In addition to savoury delights, if you are craving for something sweet to fulfill your platter, some of the must-try sweet dishes are motichur laddu, malai peda, kaju katli, and kalakand. You can come across such sweet delights in most sweet shops of the city.
3. What food is Visakhapatnam famous for?
Amongst most of its dishes, some of the local delicacies that you should not miss out on are murri mixture, vegetable and non-veg curries, and a scrumptious range of juicy seafood options. Being a coastal city, you can come across several seafood delights to enhance your platter.
4. What are the signature dishes or specialties of Visakhapatnam?
Amongst its signature dishes, you will find local delicacies, especially its interesting range of chutneys and seafood options. Some of the classic Andhra delights to have in Vizag are chepala pulusu, teepi avakaya, vegetable bajjis, punugulu, and much more.
5. Are there any unique local specialties in Visakhapatnam?
When in Vizag, you will be impressed with the uniqueness the city's local cuisine scene has to offer. You will find a contrastingly different flavour and essence to the local dishes here. Some of the distinctive delicacies that are uniquely famous in Vizag are seafood snacks, delectable biryanis, and tangy chutneys.

Satisfying your cravings, one bite at a time. Discover the best eats, trends, and uncover the hidden gems with us to make your online ordering or dining experience a memorable one.