Swiggy's National Business Head Sidharth Bhakoo talks to us about fuelling his mindset by setting challenging goals, unwinding after a stressful day, his growth at the company, the Swiggy value that he feels is most relatable to the company's fast-paced culture, and more.
Swiggy Town Halls are a monthly ritual, where leaders appraise employees about the health of the business, exciting new offerings, and our forward-looking strategy as a company. It's a place where they connect with Swiggsters, answer their questions, and engage in open dialogue. There's also a light-hearted segment that's called "Know Your Leader". Here, VPs & SVPs are put on the hot seat and asked about their perspectives on all things centered around work and life. Leaders at Swiggy are well-respected and accomplished individuals in the industry, and "KYL" is a great opportunity for employees to get to know their drive, their journey, but also see their human, fun-loving side.
Sidharth Bhakoo, National Business Head is the leader to grace the latest edition of Swiggy Diaries' snapshots of the Know Your Leader series. Bringing you smaller bytes of an exceptional interview, Yamini Koganti, Assistant Vice President – HRBP, sits down with him to unwind and talk about the finer things in life. From giving us a scoop of how he deals with stress, what is the most challenging aspect of the first sixty minutes of his day, to the downright difficult fitness target he has set for himself this year, there are some great excerpts to read from one of the most prolific brains at Swiggy.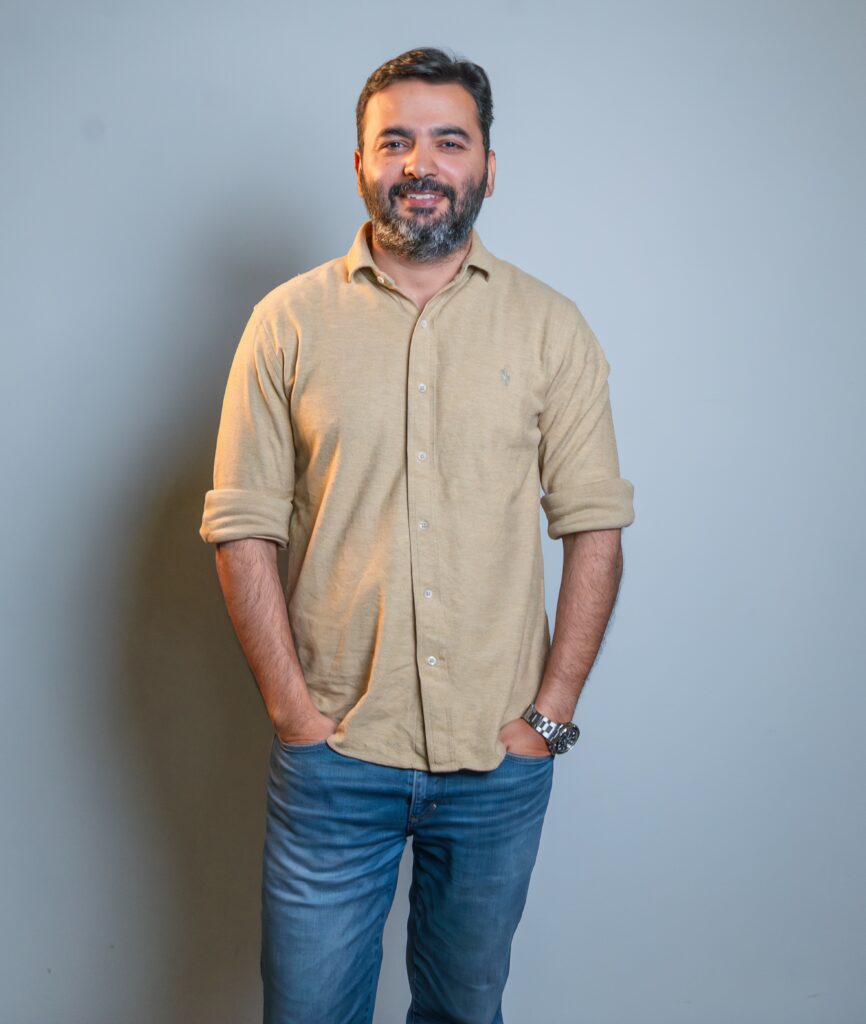 Sidharth: Thanks a lot for having me, Yamini. So, I've completed more than five years with Swiggy and joined the same day as you did and we go back a long way. It's been a fairly exciting journey for me. I started out heading the north region, and then I took over heading the central and east India belt as well. With time, I've been able to graduate to head the food marketplace's national business. I've seen Swiggy grow from a small outlet to a large one, with the team expanding and the organisations becoming more robust. So, it's been a fantastic journey like that.
Yamini: Superb! So Sid, we are curious to know some things about you. We'll quickly jump into that section. What does the first 60 minutes of your day look like or the start of your day look like?
So, it starts with a single thought, 'Oh no, it's morning already!' Then I have a hot cup of tea, while going through some news. Then I literally beg my daughter to wake up for school. And once that is done, I go for a short run and follow it up with a workout. So that's essentially the first 60 minutes of my day.
Yamini: So coffee and data is your every day dose of dopamine?
Sidharth: Yes certainly.
Yamini: What was your last Swiggy order?
Sidharth: So my last order was oatmeal from Salads Point. They typically have good oatmeal and juices. So I end up ordering quite a bit from there.
Yamini: What's your secret to turn a bad day into a good one?
Sidharth: So I typically don't let stress get the better of me, but I think, for me the best thing to do is turn to good food. I always order a lot of food if I am having a bad day. Apart from that, I play with my dog or play Nintendo with my daughter. These are the 2-3 things that I do to cheer up when it's a bad day.
Yamini: Nice. And a book that inspired you recently?
Sidharth: Umm,nothing has inspired me lately. But, I am currently reading Upstream by Dan Heath. I typically like the books they write (Dan and Chip Heath) so that's what my current reads are.
Yamini: It's a good book. In fact, Girish recommended that book to me at one point of time.
Sidharth: Correct. That's how I also got to know of it.
Yamini: So, how do you generate ideas for the teams that you are leading?
Sidharth: So I think the teams are fairly adept in generating good ideas. I think the starting point is setting up ambitious goals, which sort of becomes like a forcing function for teams to deep dive and come up with new ideas.We do that a lot in our business.
And what's one of the big problems you're solving in your role currently?
Sidharth: We're solving a bunch of problems, issues across the business at any given point in time. But I think, overall, we are all on a mission to get to market leadership in the food marketplace by the end of this year.I think the teams are juggling around really well to get there. We have gained solid momentum since July and I would personally like to thank everybody involved in the process, especially the ground team, the city teams who are actually leading from the front. But overall, the mission is one, just to get market leadership and also better shape of the P&L.
Yamini: Got it. And who's one of your greatest mentors who's inspired you and why?
Sidharth: So my career has spanned almost 18 years now. And I've got a few mentors who had an influence on me. It started with Rajesh Sethi in GMoney. He was heading the two-wheeler loan business. I think he was super aggressive and his operational excellence and rigour was right up there. I learnt a lot from him in my early days about execution excellence. Then there was a gentleman called Deepak Pandey who was heading the enterprise business at Vodafone. He taught me how to think big and also stay calm under pressure. He was also the one who really pushed me to come out of my comfort zone and dive straight into operational roles. Then there wasMohit Naru. He was somebody who was loved by every single person in the organisation. He was a great people manager. He would give people any goal and they would be willing to do anything to achieve them. He did that by creating great empowerment for the folks in his team and he would encourage people in a positive way. So that is something that stayed back with me. Then obviously at Swiggy, I've worked with a lot of leaders right from Rohit, Harsha, Phani, Girish, Rahul. They continue to raise the bar and push us to do our best. One thing I learned from Rohit recently is that if you do something good, don't be happy, it's just the baseline. But there are a lot of learnings that have stayed with me over the years.
Yamini: Superb! And how do you continue to learn while you're on the job?
Sidharth: So it's again about being disciplined for me and having set goals. Whether it's learning, hobbies, or even fitness. I tend to do that every now and then. For example, on the learning side, a goal I've taken this year is to read 10 books. On the fitness side I have set a goal of completing 1,000 minutes of planking this year. I set these goals which make me take time out for them from my busy schedule. And that's how I've been able to get there most of the time.
Yamini: That's a very good way to keep yourself disciplined. And what does our sports team with a heart ideology mean to you?
Sidharth: In terms of a sports team, right, I think it's having the right people in the right roles and continuously improving the talent density in the teams. I think the 'heart' is all about the team humming together to deliver that one common goal. And while we do that, it's also about showing respect, having candour, celebrating those small wins and also learning from each other and the mistakes.
Yamini: I really like the part of humming together. That's a great insight. And the last question for you, what's the Swiggy value do you resonate with the most?
Sidharth: For me, it's Move Fast, Break Barriers, Deliver Results. It's so relevant for a business which is fast-paced and dynamic. I pass every initiative through this filter when I'm looking at things because it helps you navigate in a manner where you can sort of look beyond your constraints, and it also helps you collaborate constructively to make things happen at a faster pace.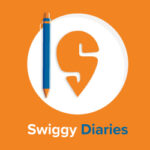 Swiggy Editorial is a team of writers who work with the company's Employer Branding team.