Swiggsters talk about how they used Swiggy's parental benefits and how that helped them bond with their children.
Swiggy recognises that having a child is no easy feat. From choosing to adopt, having a biological child, going for surrogacy or opting for IVF treatments and eventually bringing your baby home – the entire process can take an emotional and physical toll on parents. To make this entire process a little easier, Swiggy introduced several parental benefits for its employees. From a baby gift hamper, to the leaves policy, insurance and a team that makes things easier at crucial moments, here's what you need to know.
Three Swiggsters walk us through their experience of using these benefits. Here's what they have to say.
Sowmya N., Lead Software Development Engineer.
Three months ago Sowmya had twin baby girls, here's what she has to say about the "thoughtful" gift Swiggy sent her family to congratulate them.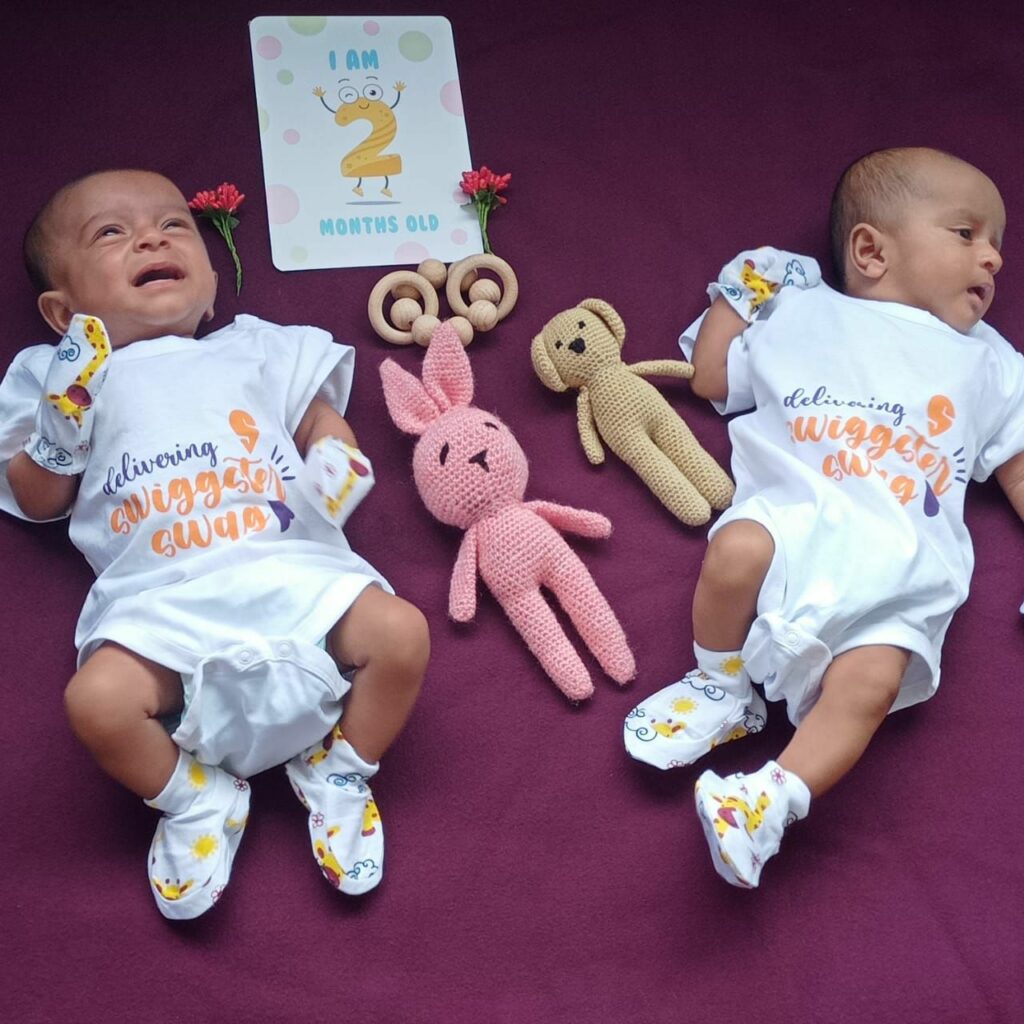 I am delighted that Swiggy played a part in celebrating my motherhood when I was recently blessed with twins. It came as a pleasant surprise when we received a generous package filled with products that brought us so much joy. From onesies and smitten socks to chocolates, a personalised card, and milestone placards for each of my angels. It was a highly considerate and well-thought-out gift. I extend my sincere gratitude to Swiggy for being a part of our family's joyous occasion
Pearl Rhea Peris, General Manager – Design Solutions
It's been 11 months since Pearl delivered her baby, here's what she has to say about how the leaves, insurance and job security helped her focus on her baby.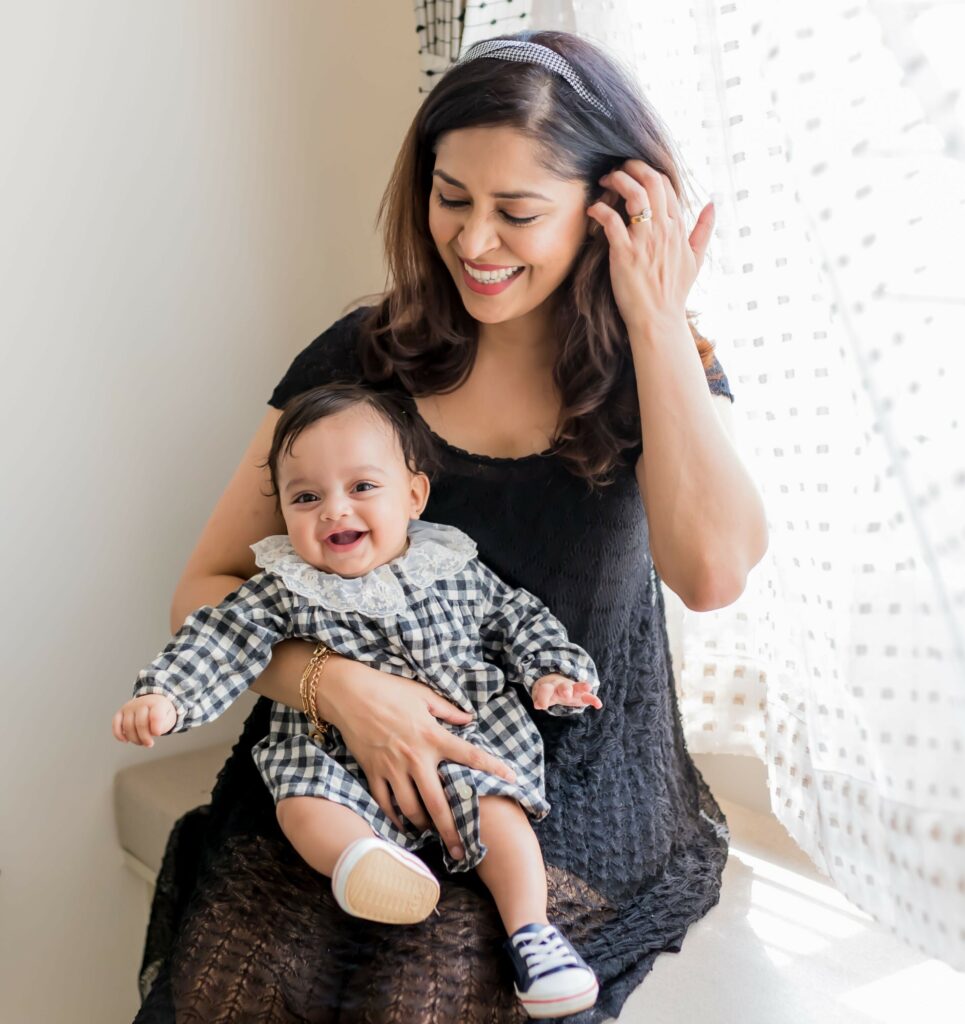 Swiggy's commitment to offering paid maternity leave is commendable. The financial support that the company provided not only reduced the financial burden on us, but also contributed to my overall well-being and that allowed me to focus on the joyous moments of parenthood. I also found that the availability of flexibility in the duration of maternity leave ensured that I could make decisions that aligned with my personal circumstances.
One of the biggest things that affects working women who are on their maternity leave is job security. But I didn't have to worry about that at Swiggy. I was assured that I could come back and pick up from where I left. This commitment to maintaining a job position created a smooth transition back into the work and that provided great stability during a critical stage of my life. I could focus on my child knowing my job was waiting for me.
In addition to leaves and job stability, one of the things that goes unspoken many times is the maternity insurance plan. Swiggy's health insurance support also includes maternity insurance. The continuation of health insurance coverage during my maternity leave was a valuable resource for me and my parents. It was a huge relief to know that all the medical expenses associated with pregnancy and childbirth were adequately covered.
Vikranth Reddy, AVP – Instamart.
Vikranth and his wife recently became parents to their second child. Here's his experience about how Swiggy's smooth insurance helped his family.
Me and my wife Mounica had our second baby Dheer on 20 May, 2023. Right from the start, our experience at the hospital was smooth and the insurance had taken care of all the claimable expenses. But we had a minor scare on the fourth day when we had to admit Dheer to the hospital late at night for phototherapy to control his jaundice levels.
We were stressed, but after we admitted him to the hospital, I sent an email to my HRBP late at the night as Dheer hadn't yet received his medical card. This was the first thing that was sorted in the morning and before the day Dheer was discharged, a medical card was issued and the hospital payments were taken care of. I thank the HR team for making it a seamless experience in the need of the hour and the insurance process that helped me at such a crucial period.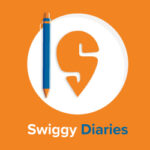 Swiggy Editorial is a team of writers who work with the company's Employer Branding team.