It is difficult to resist the overall grandeur of the Festival of Lights without delicious food and drink, lots of cheer and hearty conversations included. Whether you are highly spiritual, look forward to understanding the religious significance, or simply love hosting small get-togethers on Diwali, let us help you know about special Diwali dishes that will enhance the auspiciousness of your dinner party.
Diwali parties are a great reason to come together with friends and family while having a good time. To help you enjoy with your friends and family, it is important to prepare a list of Deepavali special dishes that you can share with your group to boost the occasion's celebrations.
What is the Special Food in Diwali? <h2>
With the dazzling Festival of Lights just round the corner, it is difficult to resist the temptation when it comes to throwing a sumptuous Diwali night party. From hearty meals to refreshing cocktails, we bet you want to have it all! If you are feeling the strenuous task of prepping for the dinner party to be exhausting and time-consuming, worry not, we have got you covered with some of the most enticing food menu options all chalked out for you.
Here are some must-have Diwali traditional snacks you can try out this festive season:
1. Kheel Namkeen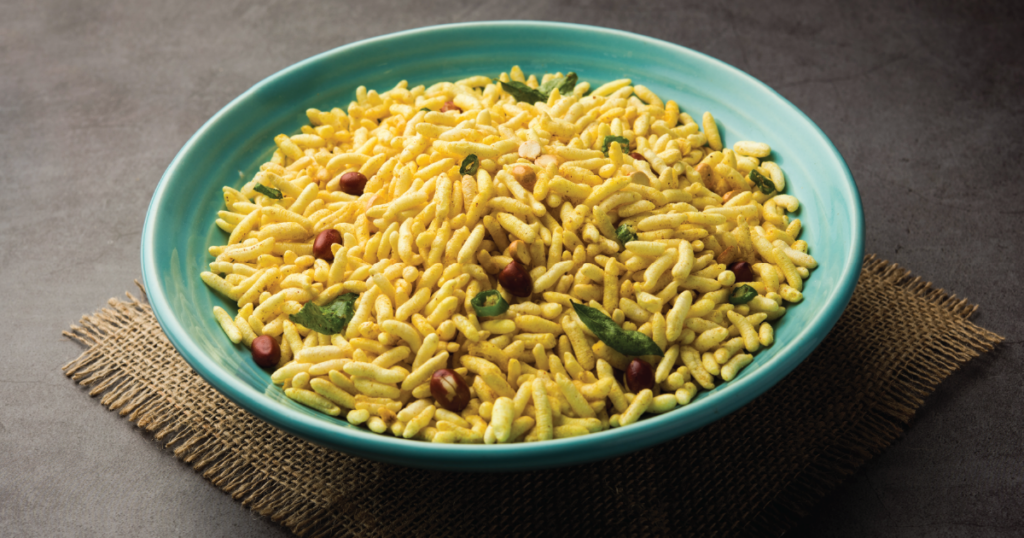 Kheel Namkeen is available as a salty-sweet snack prepared out of kheel or puffed rice. Some of the additional ingredients added to the snack item are peanuts, tomato chips, and roasted papad. The mixture is topped with the flavourful Chaat masala along with ginger powder and red chilli powder to enhance the overall flavours. The flavour-rich snack item during the festivities definitely packs a punch.
You can serve this delicious snack with hot tea or coffee for a delightful evening treat.
2. Butter Murukku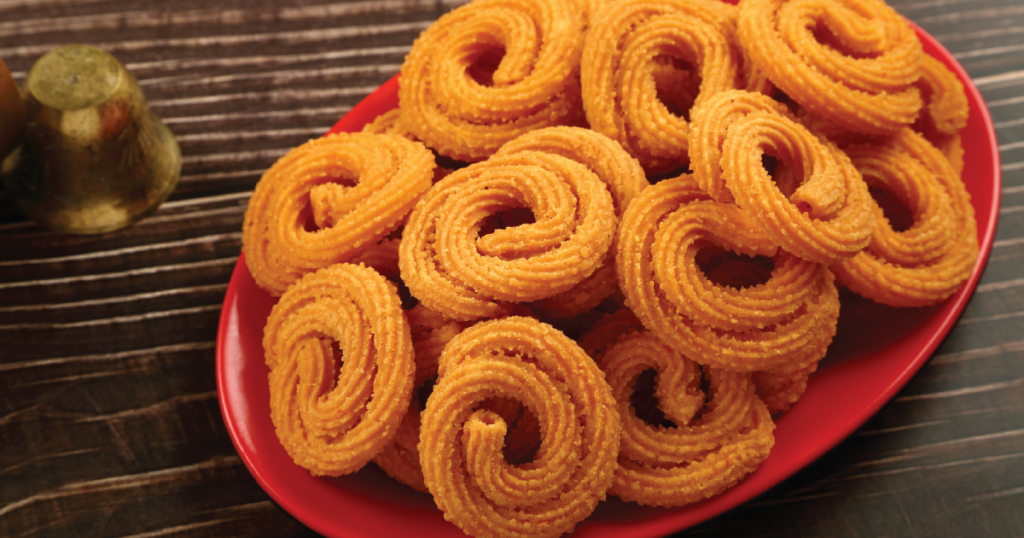 It is a chip-like, crunchy snack quite popular across South India. The term "murukku" implies twisted. This is, in fact, the signature shape of the dish. The narrow, twisted strips of the snack are prepared by mixing and deep-frying rice dough. You can think of churros, but a lot crunchier and richer. The dough is enhanced in taste by adding lots of butter, salt, and an assortment of Indian spices. Therefore, you can expect this dish during the festive season to be highly addictive.
3. Thattai
It is yet another deep-fried snack item that is highly favoured during special occasions and festivals like Diwali, especially when it comes to serving the guests. Just like Murukku, Thattai is also prepared out of rice dough. As a matter of fact, these two famous snack items are usually prepared and served hot & fresh.
The only difference between the two snack items is that Thattai chips are flat and round, in opposition to the twisted, strand-like profile of Murukku.
4. Ribbon Pakoda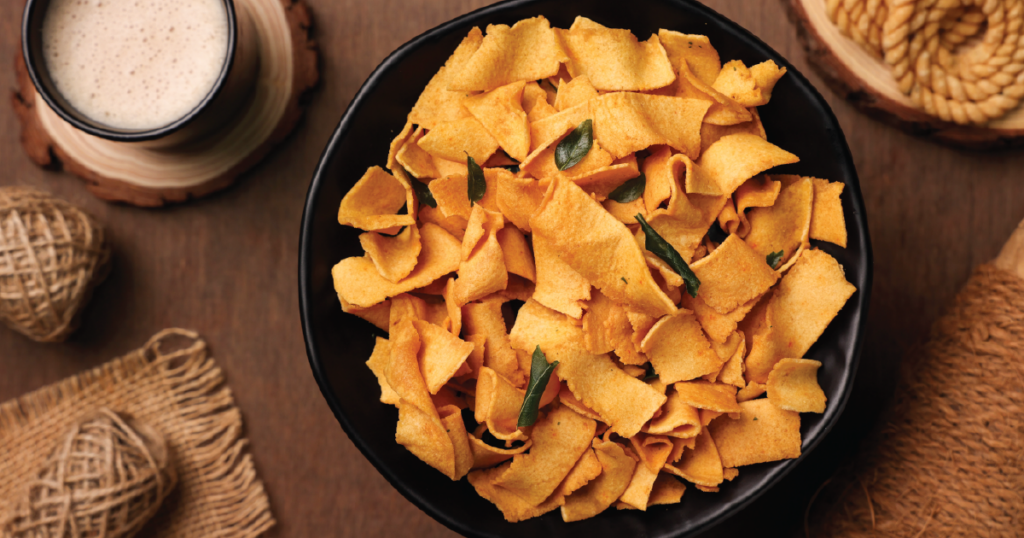 It is a flavourful variation of Murukku. It is quite a popular snack item that is prepared or ordered on special occasions like Diwali and other festivities. Ribbon Pakoda also features the same base of rice flour along with besan. The dough mixture is given the shape of long strands or ribbons.
The leading snack item not only appears appealing in front of the guests but also tastes amazing. These are available as crispy, light, and crunchy delicacies featuring the divine goodness of Indian spices.
5. Gulab Jamun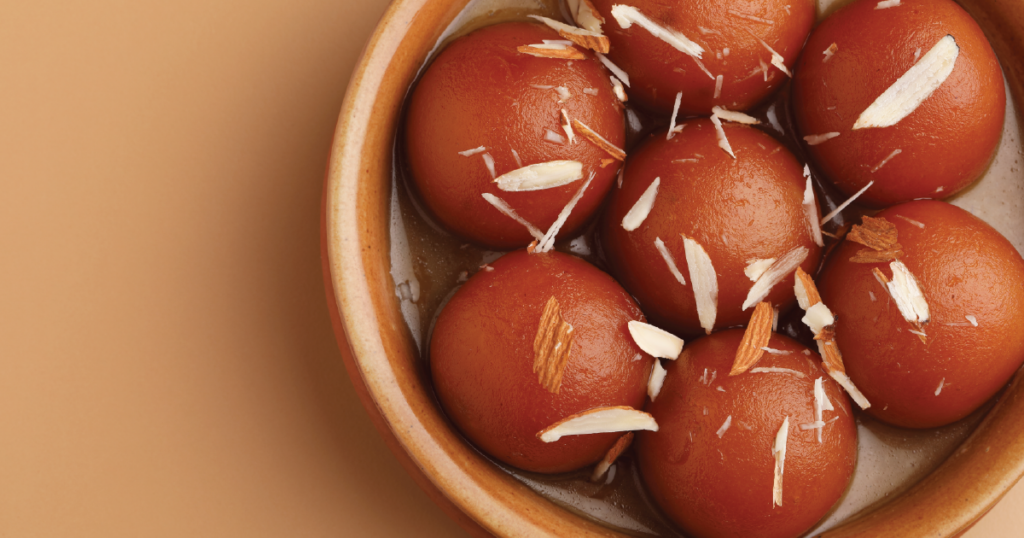 Sell hello to the first-ever and the most sought-after dessert of the festive season. A Diwali celebration is regarded as incomplete without tasting the divine taste of Gulab Jamun. It is an amazing dessert item featuring sweet, spongy, moist balls soaked in a thick sugar syrup. The balls are prepared by mixing ingredients like milk, flour, cardamom powder, clarified butter, and baking powder. As a result, you get a rich dough that is eventually rolled out into round balls and deep-fried in ghee.
Most leading sweet shops and eateries enhance the overall flavour profile of this sweet dish by adding a hint of saffron, cardamom, and even dry fruits to the mixture.
6. Aloo Chaat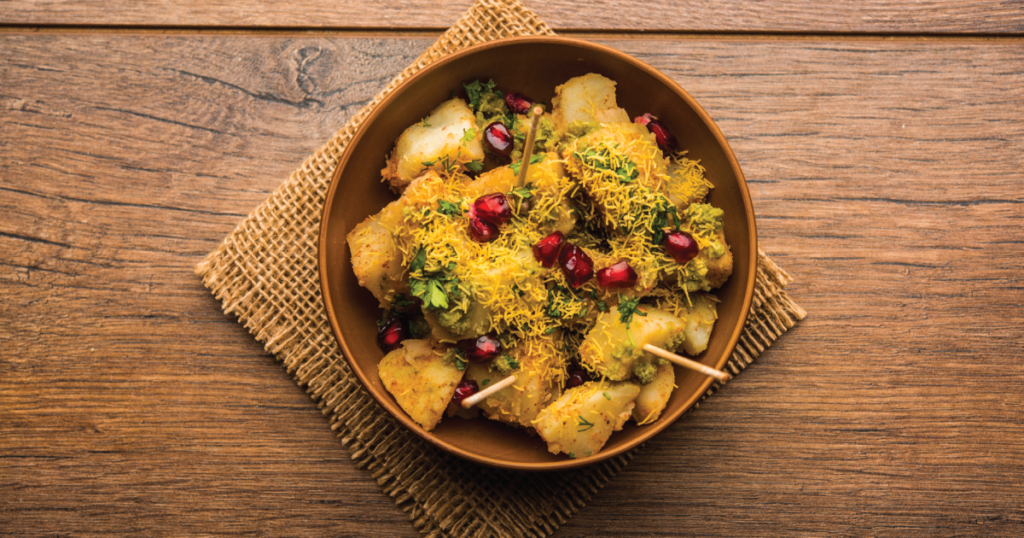 Craving for something scrumptious and savoury? Aloo Chaat is your go-to festive option when you are not in the mood to prepare something extravagant. It is a staple streetside food item. The delicious snack item is not just popular during Diwali but all year-long. It is a scrumptious snack featuring fried potatoes seasoned with lip-smacking chutneys and spices.
In case you are not highly fond of greasy snacks, you can also order a version featuring only boiled potatoes to enjoy the healthier alternative. This specific recipe involves pan-frying the spuds and flavouring them with tamarind, yogurt, chutney, and dates. The contrast of taste in this dish is quite strong and welcoming.
7. Sev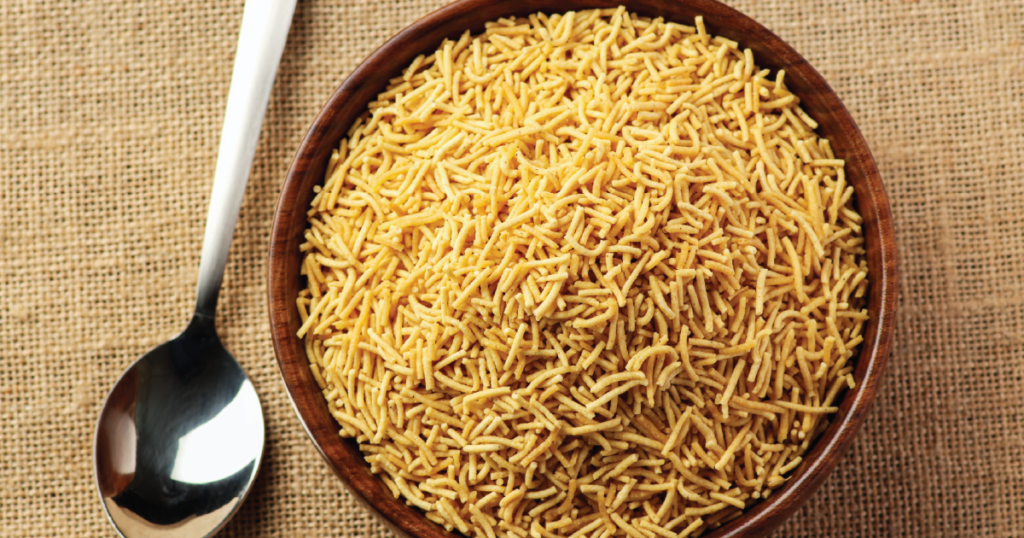 It is yet another addictive snack featuring a savoury, crunchy profile throughout. The dough is prepared out of gram flour along with an array of spices. Eventually, the dough is given the shape of long, thin strands that are ultimately deep-fried in a pan.
The fact that makes Sev extra special on unique occasions and festivals is the overall blend of delicious flavourings that are mixed into the dough, including turmeric, hot oil, red chilli, and Indian spices.
8. Chakli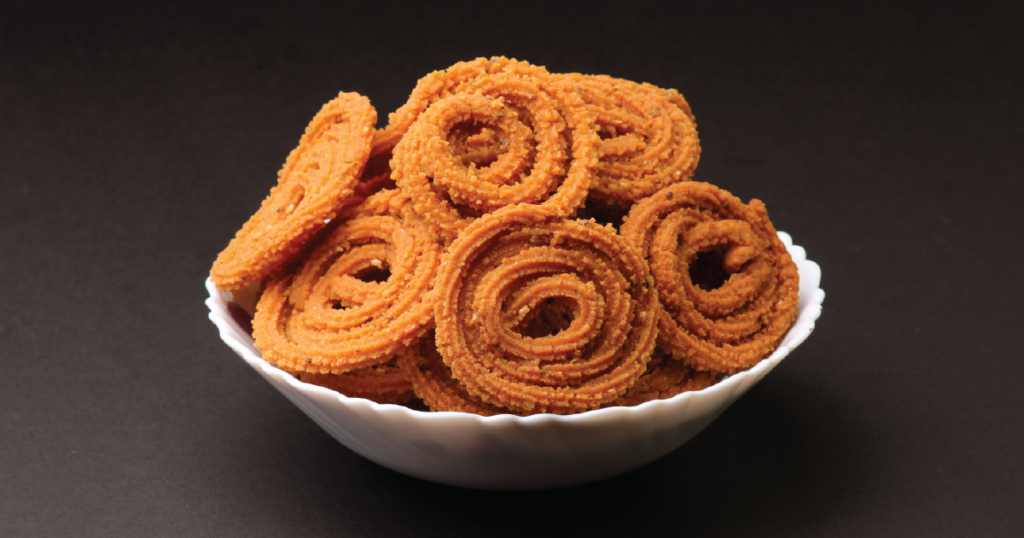 It is yet another flavourful variation of the famous snack item Murukku. It is a deep-fried snack item prepared by mixing gram flour, rice flour, and a myriad of spices. Chakli is available as a spiral-shaped snack that is crunchy, light, and bursting with flavours.
There is not just one way of adding divine flavours to Chakli. This implies that you will get an array of different flavours across leading sweet shops and eateries of your city. You can simply select your favourite version and order snacks online on Diwali from Swiggy.
Conclusion
Make the most of the festive season by ordering your favourite snacks and dishes online from Swiggy. With the ease of doorstep delivery, you can save ample time and efforts as you get to enjoy the celebrations.

Satisfying your cravings, one bite at a time. Discover the best eats, trends, and uncover the hidden gems with us to make your online ordering or dining experience a memorable one.