With an appetite to live life grand, the festivals in India do not fall short. Diwali is one of the most anticipated and highly auspicious festivals of the country. As depicted in the Holy Ramayana, people of the nation leave no stone unturned while preparing for the highly awaited festival, marking the celebration of victory of good over evil.
Diwali marks the auspicious day Lord Rama had returned to the kingdom of Ayodhya with his wife and brother after defeating King Ravana of Lanka and serving 14 years in exile. The festival of Diwali is usually linked with the Goddess Lakshmi, the Goddess of Wealth. The grand festival is celebrated with ample enthusiasm and fun all over the nation with food, fireworks, and especially sweets. Let us help you with some of the best diwali sweets near me that you can enjoy throughout the festival.
Top diwali Sweets You Must Try in 2023
There is some sort of special connection between Diwali and delicious sweets as individuals tend to gift each other delectable boxes of assorted sweets, containing some of the most mouth-watering delicacies. These sweet boxes and delights will enhance your festive vibe while allowing you to make the festival even more special.
This Diwali, it is high time you indulge in different types of Indian and fusion sweets to embark the auspiciousness of the festival. Here are some of the most trending and mouth-watering Diwali sweets that you must try in 2023:
1. Gulab Jamun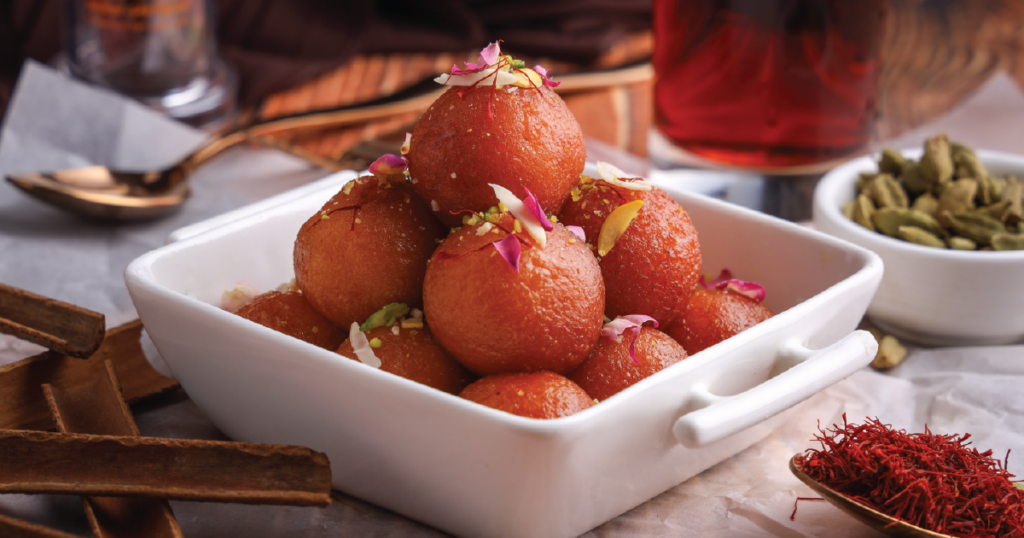 It is in fact one of the most popular sweets of all time. This sweet delicacy gains even more impetus during the special festival of Diwali. The sweet dish has its origins in the subcontinent of India. Eventually, the sweet dish has become an integral part of other nations like Pakistan, Bangladesh, Nepal, and others.
In India, the mouth-watering dessert signifies the importance of cultural festivals like Diwali, Kali Puja, and others. Whether or not it is a festival, you can relish the deliciousness of soft, hot Gulab Jamun after you have had a wholesome meal. This Diwali, the sweet item will taste even more special when you enjoy the delicacy with friends and family.
2. Kaju Katli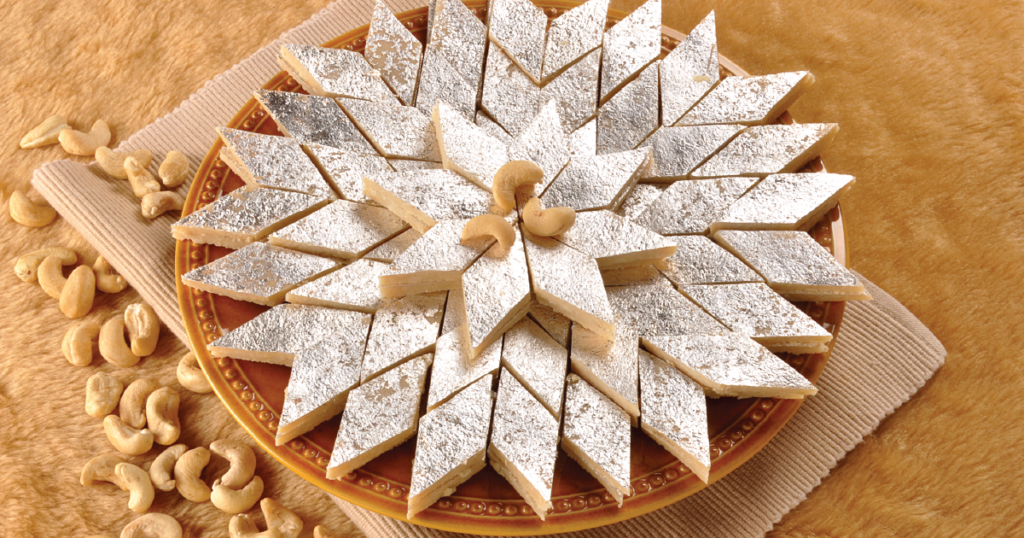 Kaju Katli translates to Cashew Slice. It is a classic Indian Mithai that is prepared out of rich cashews. The delicious dessert of Diwali delivers a nutty, lip-smacking flavour along with a melt-in-your-mouth texture. Kaju katli is quite a popular sweet across different parts of the nation. It is mostly given as gifts during auspicious occasions and festivals like Diwali.
Kaju Katli is available in diamond shapes. The dessert is primarily prepared with a dense, rich cashew paste. In addition to this, there are other special ingredients including ghee, kesar, and chopped dried fruits, adding to the unique flavours of the sweet dish. Following the immense popularity of the sweet dish, leading sweet shops and chefs from different parts of the nation add a hint of their own twists by adding unique ingredients like chocolates, pistachios, and others.
3. Besan Laddoo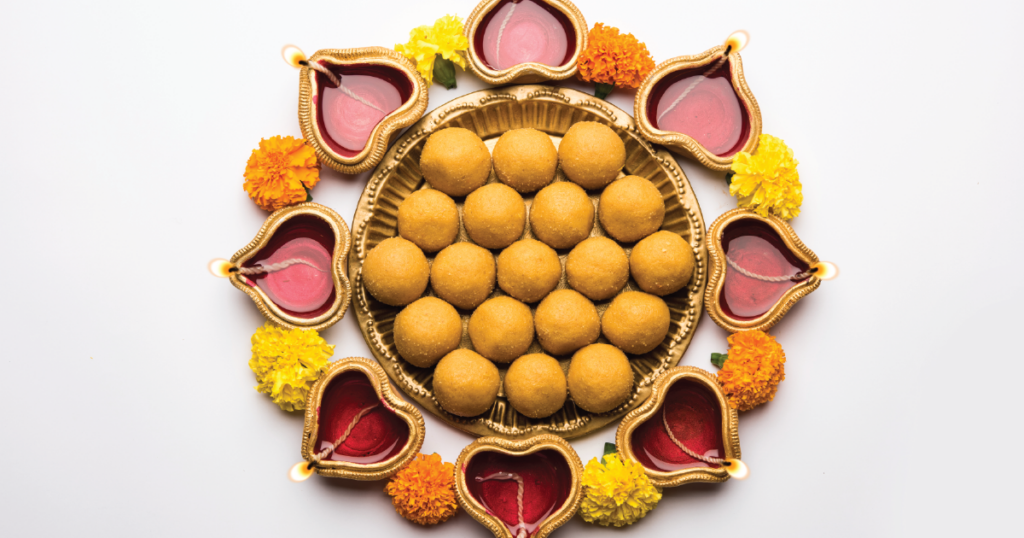 It is one of the most delectable laddoos that you will find in different parts of the nation. If you are exploring India during the festival of Diwali or other special occasions, you must have tried Besan Laddoo at least once. It is a delicious, melt-in-your-mouth, aromatic preparation that is prepared out of gram flour (besan), ghee, and sugar.
The preparation process of the sweet delicacy involves slow roasting besan or gram flour in ghee until the mixture becomes golden brown, rich, and aromatic. The sweet is known for its rich nutty flavours while featuring a dusty texture.
4. Malpua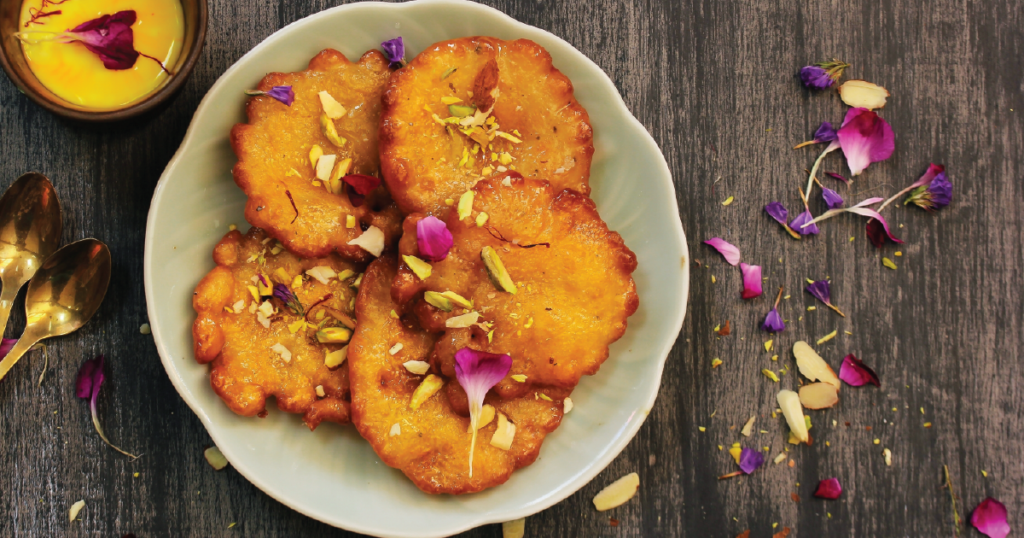 Malpua is a traditional Indian sweet delicacy that has its origins in the Indian subcontinent during the Vedic period. The dish is quite popular in states like West Bengal, Bihar, Uttar Pradesh, and others. In addition to this, the dish is also renowned across different parts of the nation due to its rich taste and texture. The dish is usually prepared on special occasions or festivals like Diwali, Holi, and others.
Malpua is typically a sweet pancake-like dish that is prepared by mixing barley flour with other ingredients. The flour is either boiled in water or fried in ghee before the same is dipped in a sugary syrup or honey for enriched flavours. If you wish to offer something unique and delectable to your guests this Diwali, you can indeed try out Malpua.
5. Jalebi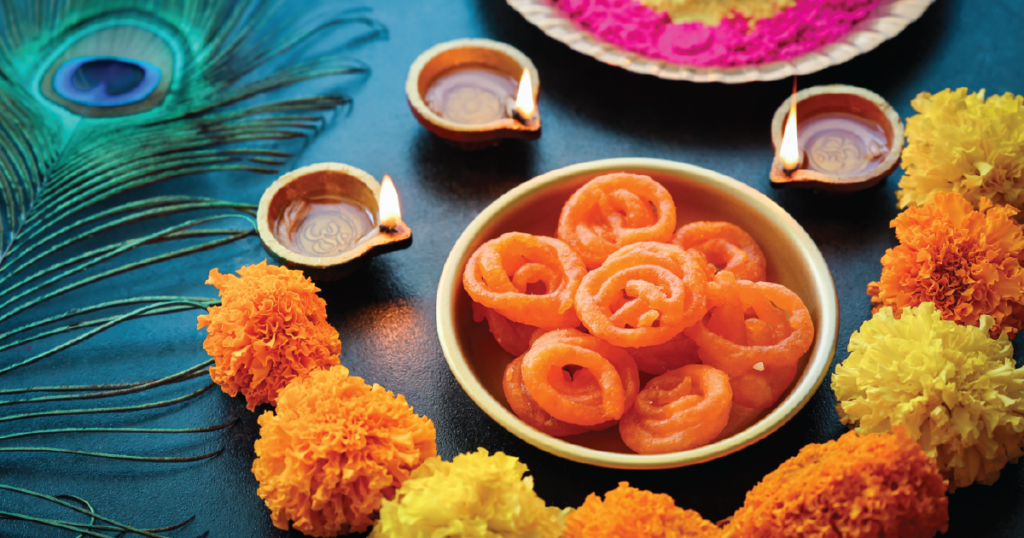 Jalebi has undeniably become a world-famous dessert that is recognized for its rich taste and aroma. As a matter of fact, Jalebi is one of the most traditional Indian mithais that is highly sought-after during special occasions and festivals like Diwali. It is a sweet, delicious, crunchy dessert that is prepared by deep-frying a rich batter of besan or gram flour. The batter is given a unique spiral shape while frying and dipped in a sugar syrup for added flavours.
To enhance the overall flavours, most sweet shops or restaurants add dry fruits or saffron to the dessert. The dish is best enjoyed piping hot with a glass of lassi or milk.
6. Peda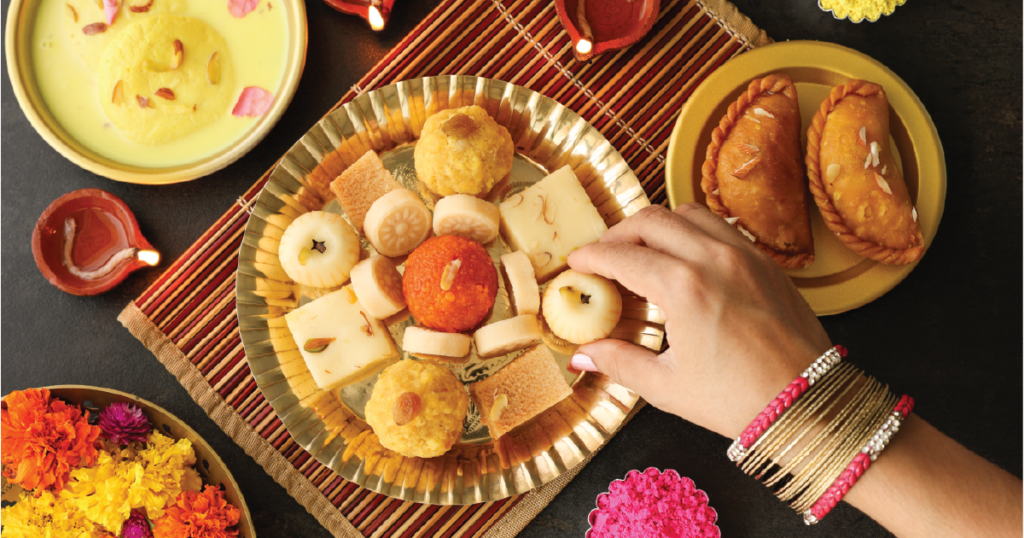 With its origins in the Indian subcontinent, Peda is a popular khoya-rich dish with gram flour as the base. It is a delicious sweet confection that is enjoyed by kids and adults alike. The sweet dish is available in a spherical shape and appears similar to traditional laddoos.
The overall taste and texture of this sweet dish is quite unique and might vary from one region to another. Whatever might be the taste, you will love presenting this sweet dish to guests on the auspicious occasion of Diwali and other special festivals.
Conclusion
Make the most of the special festival of Diwali by ordering sweets online from Swiggy. As you are busy in the preparations of the festival, save ample time and efforts by getting access to doorstep delivery from Swiggy.

Satisfying your cravings, one bite at a time. Discover the best eats, trends, and uncover the hidden gems with us to make your online ordering or dining experience a memorable one.