Healthy means different things to different people. For every person that gets their protein from chicken, there's a person that gets their protein from dal. For every person who needs their almond milk, there's a person who needs buttermilk. Health Hub is Swiggy's way of recognising and catering to all these preferences.

We've worked closely with a number of restaurants across the city to build a special healthy menu that ticks our boxes and yours. So you don't just get the world's definition of healthy. But your idea of healthy.
Healthy. Not healthy*.
Unlike other platforms, our healthy menu doesn't just include food that's perceived to be healthy. We measure calories, fat, protein, fiber & sugar content of every meal. If they fit the nutrient requirements of a 2000 kcal diet, only then do they make it to our menu
How is the nutritional information of dishes gathered?
We assess every dish along with our nutrition experts to work out as precise nutritional values as possible.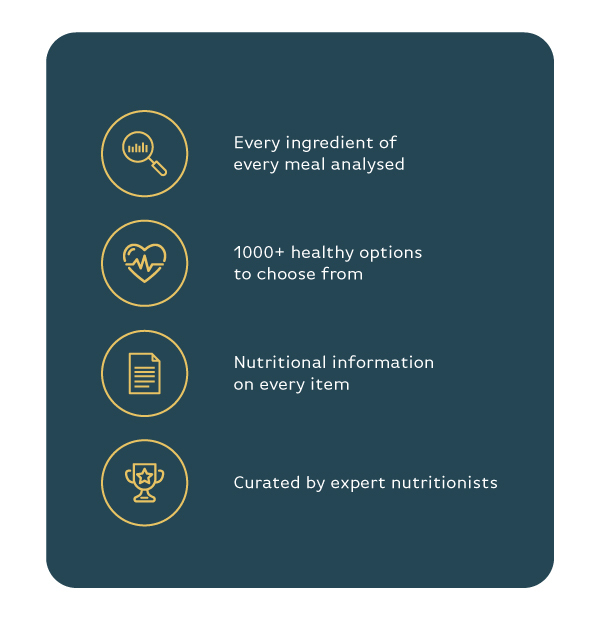 Find Health Hub on the Swiggy app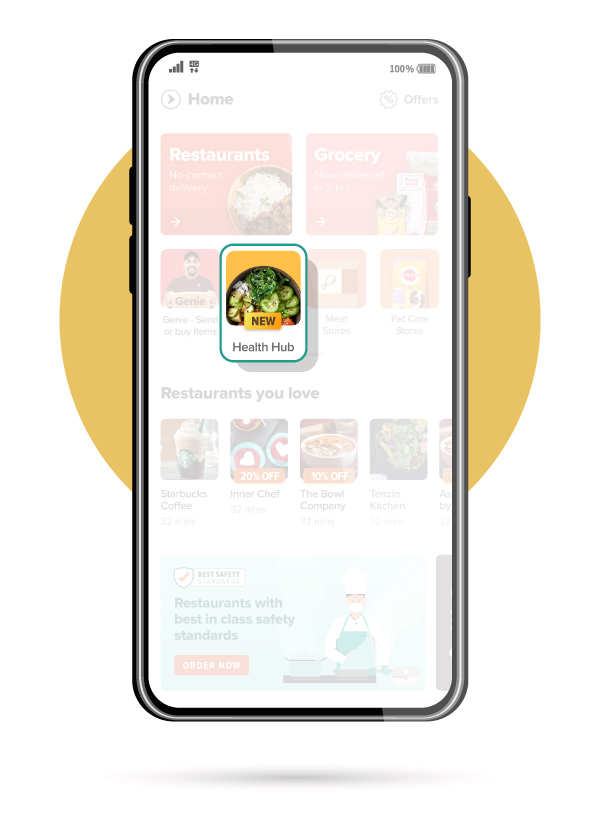 Health Hub is currently live in Mumbai and Bengaluru, and coming soon to other cities.
You can find it on the Swiggy app home screen.