Before we start, picture this: Streets awash, marigolds blooming, and somewhere, in some far-flung jungle, a peacock is swaying to the tune of Tip Tip Barsa Paani (kuch zyada ho gaya na? ?)
Ah, the monsoons – the largest tenant of India's heart – it inspires great music, lines of poetry and a downpour of romance. And speaking of love, one of monsoon's superhit jodis has always been a cup of chai (or kaapi) and a crispy delight that complements it.
Now that our train of rain is arriving, we'd like you to hop on, smell that earthy smell, and catch this tour of must-have crisps from all across India. Toh chalo, let's start the Crunchnama!
Murkku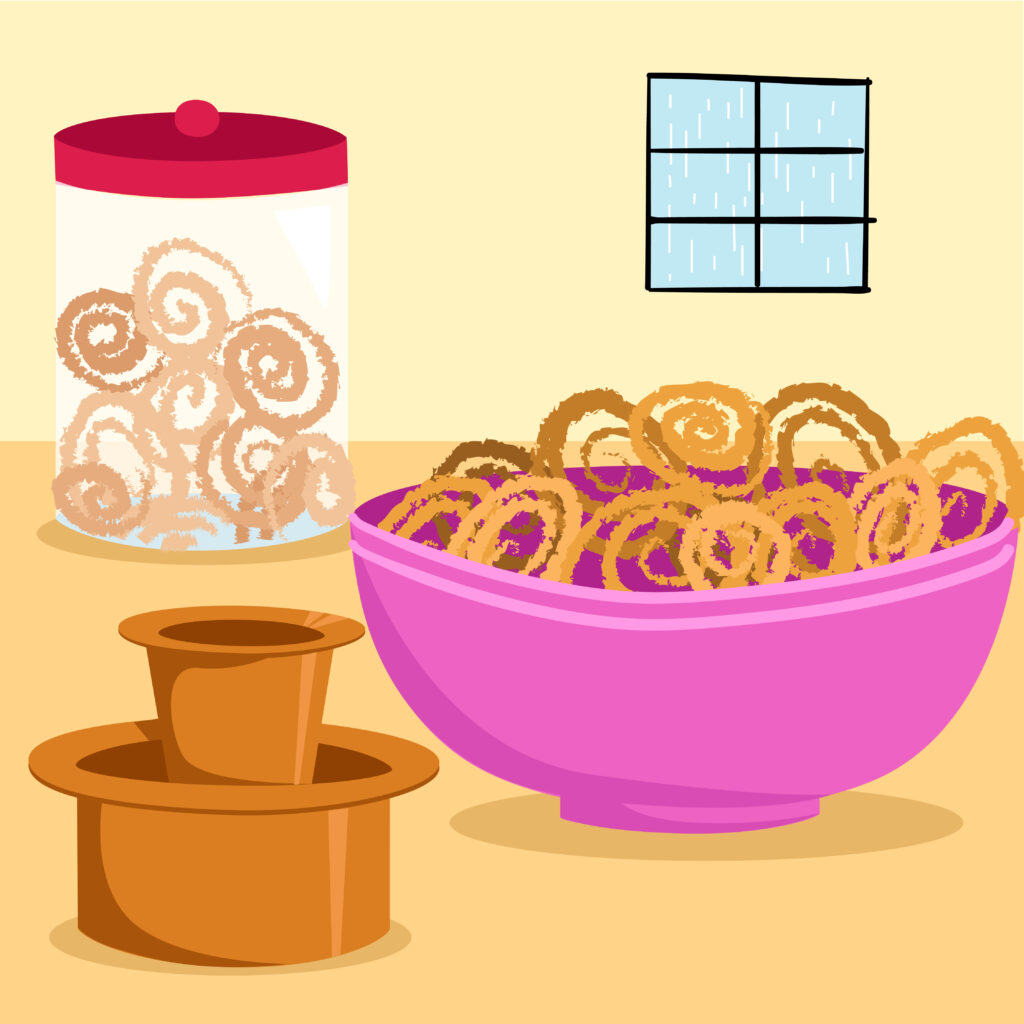 Did you know, Tamil Nadu has its own version of the phrase 'To bite off more than one can chew'? When translated, it comes down to 'Toothless grandfather wants a murukku!'.
The murukku (which literally means twisted) can give your gums the workout of a lifetime. But once you do it, it melts and melts and keeps on melting.
Goes best with: Steaming hot filter kaapi
Prawn Rissoe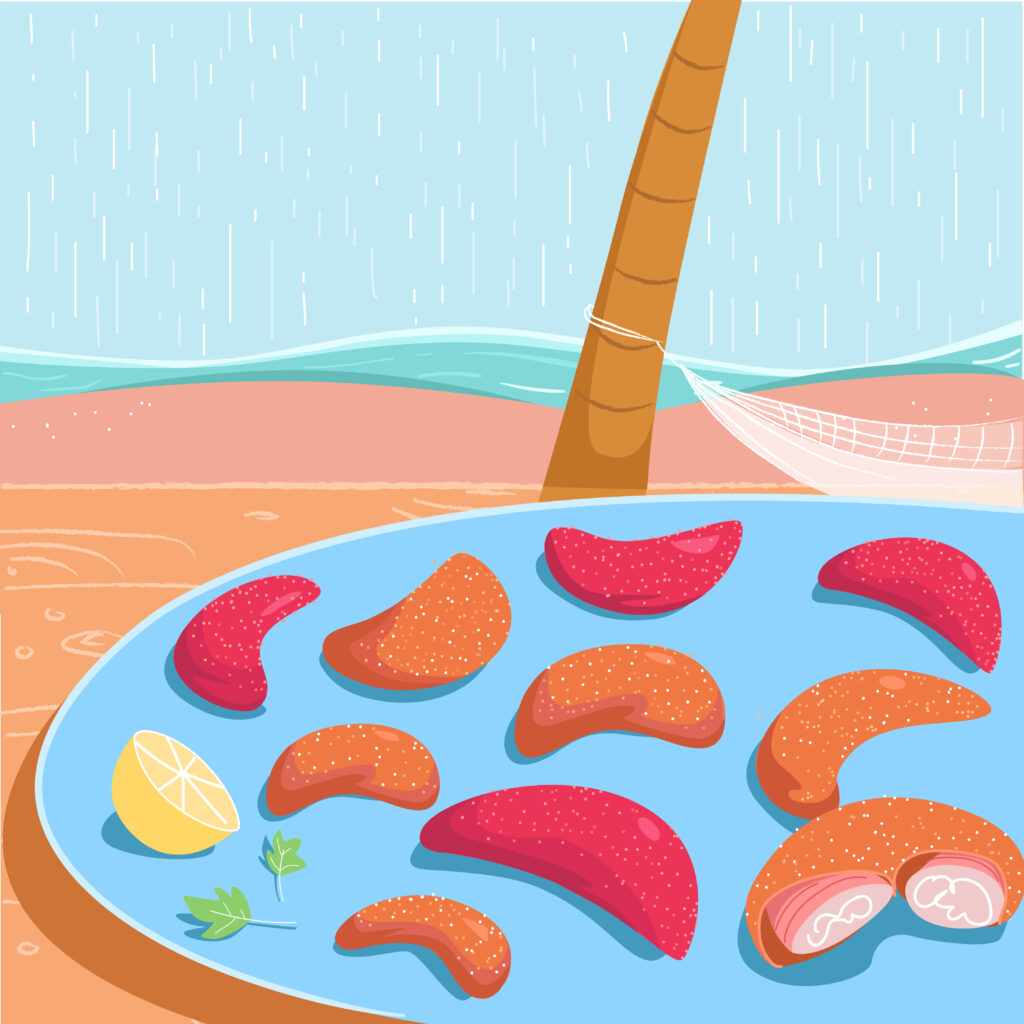 When you stuff your mouth with Prawn Rissoe, you insert a CD of Goan Hits inside and your tastebuds start dancing to 'O Maria Pitache O Maria Pitache!' From birthdays to weddings to to what-have-you, you can find this socialite of a dish being the life of the party everywhere.
Fun fact: It's originally a Portuguese dish that was passed down to the Goans.
Goes best with: Feni
Bhujia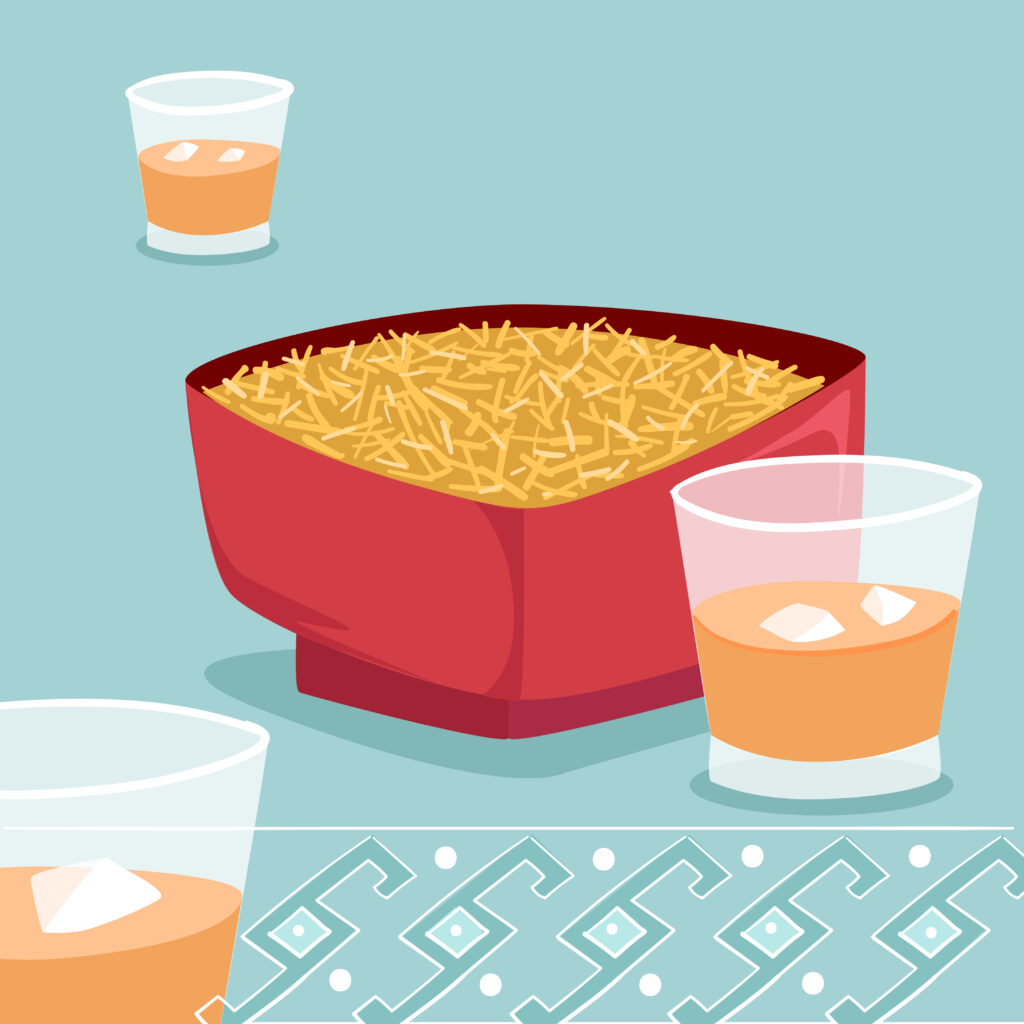 Whenever a bowl of bhujia has been passed around a room in Rajasthan, polite smiles have turned into genuine ones. Such is the power of this all-time classic.
Goes best with: ?
Yaji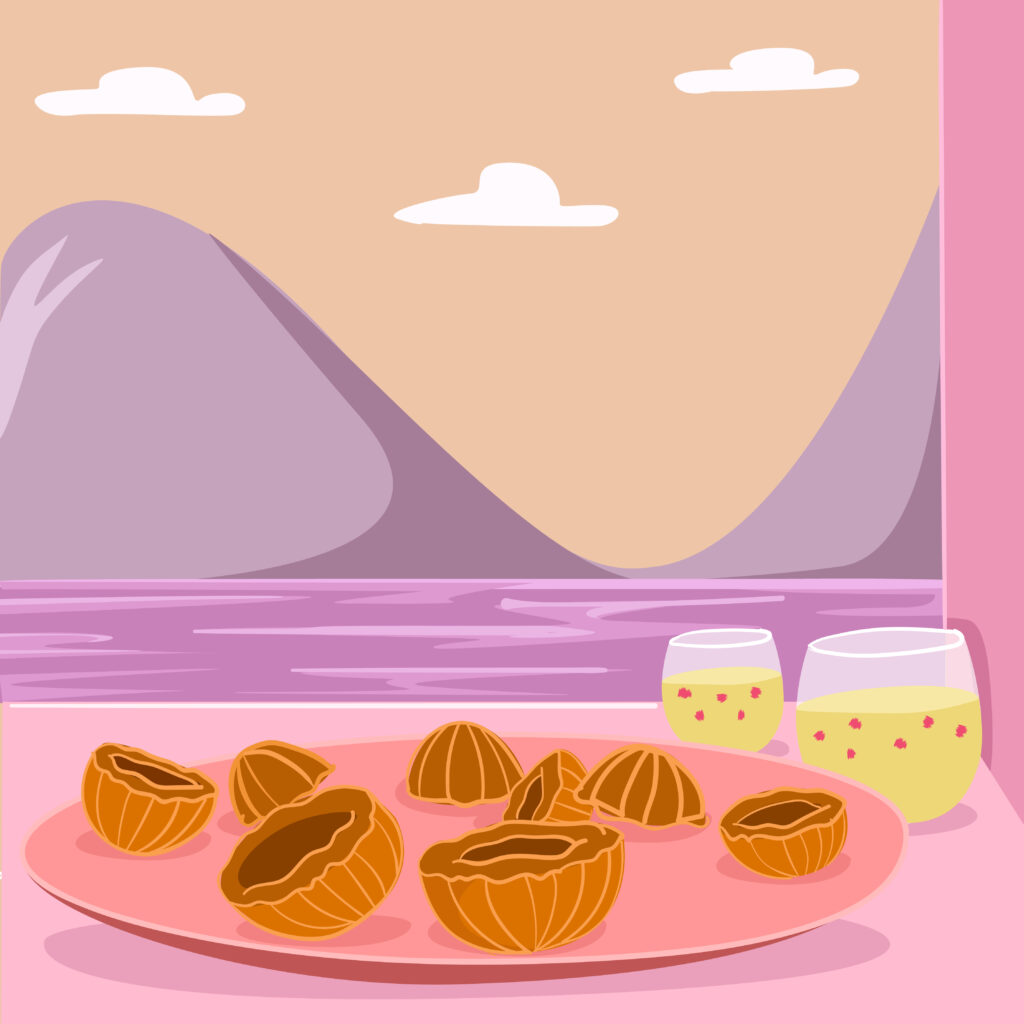 On Kashmir, poet Amir Khusro famously said 'If there's paradise on earth, it is here, it is here, it is here!'. Don't know why (hope no historians are reading this) but we strongly feel he said this after taking a bite of some Kashmiri yaji. ?
Yaji is a deep-fried Kashmiri classic prepared with the richness of rice flour, walnuts and a healthy helping of cumin seeds.
Goes best with: Kahwa
Nimki
Meet Nimki from Odisha. Made with flour, butter and oil. Found in tiny jars in tea stores everywhere. Looks cute, even sounds cute, but boy oh boy, is one helluva gateway drug.
Try popping one or two and stopping there. We dare you.
Goes best with: Cha and ghuguni
Sel Roti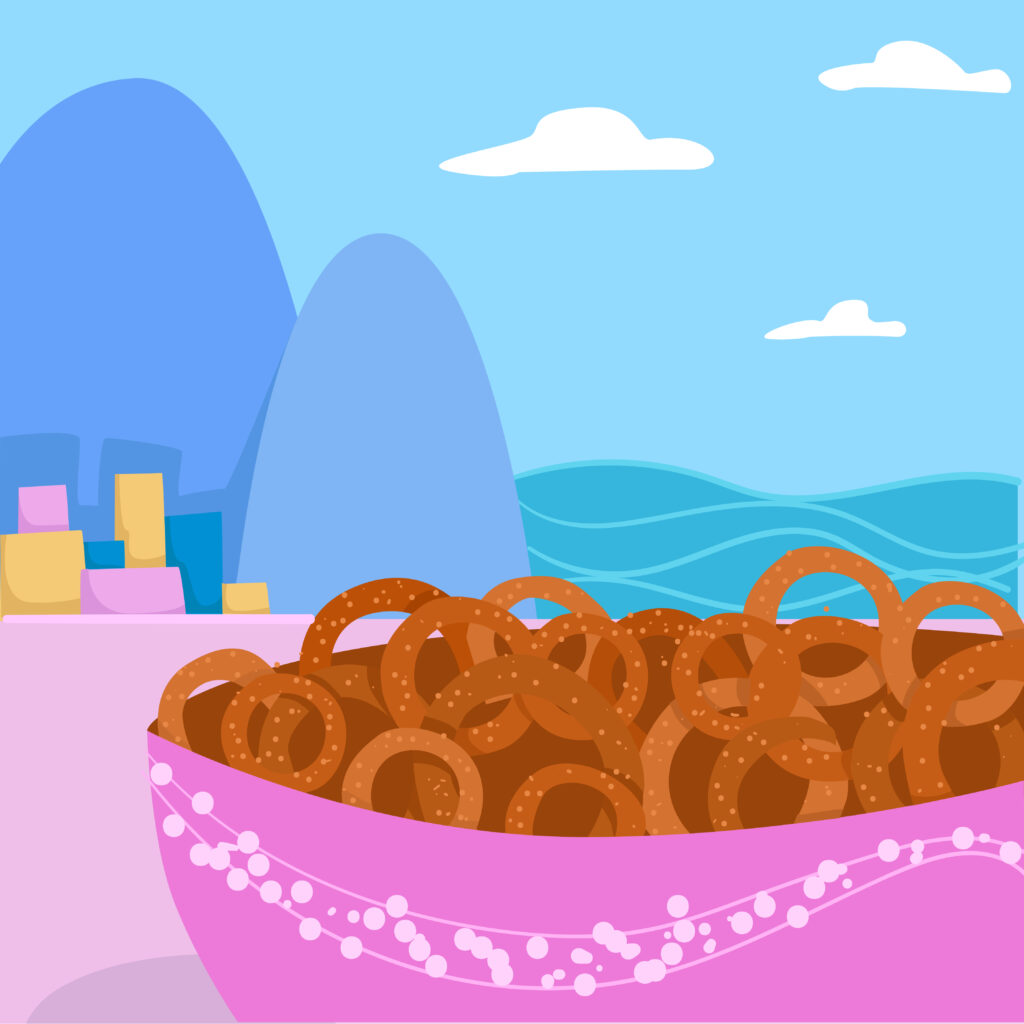 Calling all the sweet tooth fairies – put a ring on this one. Sikkim's Sel Roti is one ring-shaped showstopper! Cardamom and cloves go into this genius of a creation. And once fried well enough, it's even offered as prasad for the gods – making it a legit bite of heaven. ?
Goes best with: Sikkim tea
Do you know a crunchy munch-ster that you feel deserves a feature? Tweet it and tag @swiggy.in with #BaarishCrunch
(P.S.: If your monsoon's feeling ? soona soona ?without these crisps, just look 'em up on Swiggy and turn your day around. May the crunch be with you!)