Sachin Dessai (currently a Lead – Swiggy Plus) was handling Green Grain Bowl's account previously as a Sales Manager II. He talks about how Swiggy helped this cloud kitchen unlock new levels and their journey so far.
—

Adding to Goa's greenery is a fairly new cloud kitchen, Green Grain Bowl (GGB), that is slowly but surely making this dreamy coastline eat healthy. Here's how one couple, who also happen to be business partners, started cooking from the confines of their kitchen. Initially catering to just family and friends, Green Grain Bowl is now on its way to change how people eat.
I handled this account in October 2020 up until August 2021, after which my colleague Russell Almeida took over. And if there's something we both believe, it is that GGB is the perfect example of slow and steady winning the race.
Entrepreneurs provide solutions to problems, sometimes, problems that have plagued them for long. Take the case of Anuj Khurana and Avanti Hiremath, entrepreneurs who head a tech and design studio. For long they waited for healthy food options in Goa, but when they couldn't find an answer, they decided to create the solution.
Lo and behold, Green Grain Bowl (GGB) was born in 2020.
Avanti, a certified UX analyst who "got a bit bored of her role" has always been cooking healthy food. "We were trying different styles of food, friends and family liked what I made and they gave us the push," she says. "We started by creating a Whatsapp group of the people we knew in Goa, where we would accept orders once a week. Over time response got better and people kept joining the group, which then gave us the confidence to do something big," adds Avanti who along with Anuj set up GGB in January 2020.
With very few healthy food alternatives available in Goa, Green Grain Bowl filled a huge gap in the market. "Cooking healthy meals for ourselves took a lot of effort. With barely any availability in Goa, it became very difficult. So we thought why don't we solve this problem," says Anuj.
Goa is famous for its beaches and tourists look for indulgent food. Anuj and Avanti, however, are clear that tourists aren't their target group.
Swiggy, the salad dressing.
For a team that had no experience in the food industry, Anuj and Avanti had a great idea for a cloud kitchen, their menu was well-planned and they knew who their target group was, it was obvious that they did their R & D well before venturing out into the market.
But they had limitations when it came to reach. We wanted more people in Goa to know about GGB and we worked towards that. As part of the basic growth levers I suggested that they take part in promotions, advertisements on Swiggy and even stay open for a longer time to attract more customers, since they were open only for lunch.
We had a discussion with Anuj and Avanti and they agreed that extending their menu towards dinner time was a good idea, which widened their customer base.
Initially, GGB did not have beverages as part of their menu, so I suggested that they add that too. In addition to that, they expanded their overall menu as well and added vegan salads too.
"Anuj and Avanti weren't very keen on discounts but they are great at listening to ideas and feedback, so we explained that discounts don't lower brand value. Through data we showed them that discounts can bring repeat customers, now they run it for a few days in a month to freshen things up," explains Russell.
Covid-19 and challenges
"We set GGB in 2020, which means that we don't have pre-pandemic experience, nor did we know the extent of the first wave. But during the second wave, we were scared and we shut down our kitchen for a month. We were frightened of stepping out and so we couldn't do that to our team," says Anuj.
"When we started GGB, we knew that we would have to go through a learning curve since we didn't belong to this industry. What helped us was having processes in place for everything. I would say that process setting was the real challenge," says Avanti.
While Anuj chimes in, "Swiggy solves a lot of challenges and the only thing left for us to handle is the product. If we didn't have the likes of Swiggy we wouldn't open a kitchen. Everything else has become easier, because everything else is Swiggy's problem and they handle it well."
Anuj and Avanti add, "Finding and keeping good talent is difficult and both Sachin and Russell are fantastic. If I ever forget to renew my ads they would remind me to do so. They never pushed me into anything. They understand what we want and help us achieve our goals. Their insight into how things work is amazing."
So where does the team stand with expansion plans? Avanti says, "We have plans to expand in other cities as well but for now we have signed up for a place in Pune so hopefully in the next few months we should be up and running there."
While Anuj and Avanti are not keen on starting a restaurant, one thing is for sure the future looks bright and very green for them.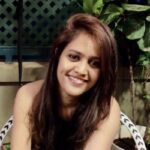 Priyanka Praveen leads content for Swiggy's Employer and Talent Branding team. She comes with 11 years of writing experience having worked for Indian and International news organisations. She loves story-telling, is an avid embroidery artist and a wannabe baker.