Swiggy's Account manager Vibin Santhanadoss walks us through what it takes to help one successful offline business in Chennai, reap gains online.
————————————
When Vibin Santhanadoss took over the account of the decades old restaurant Guest Hotel in Chennai, he knew the task ahead was not going to be as soft as, well, the idlis they serve.
Just like the multi-cuisine that the restaurant now offers, the challenges were plenty.
So, how does one take a popular restaurant that has been a hit with the locals since 1979 and turn it into a success online? Here's how Vibin along with the team of Guest Hotel, joined forces to make this happen.
Let's go back to the start.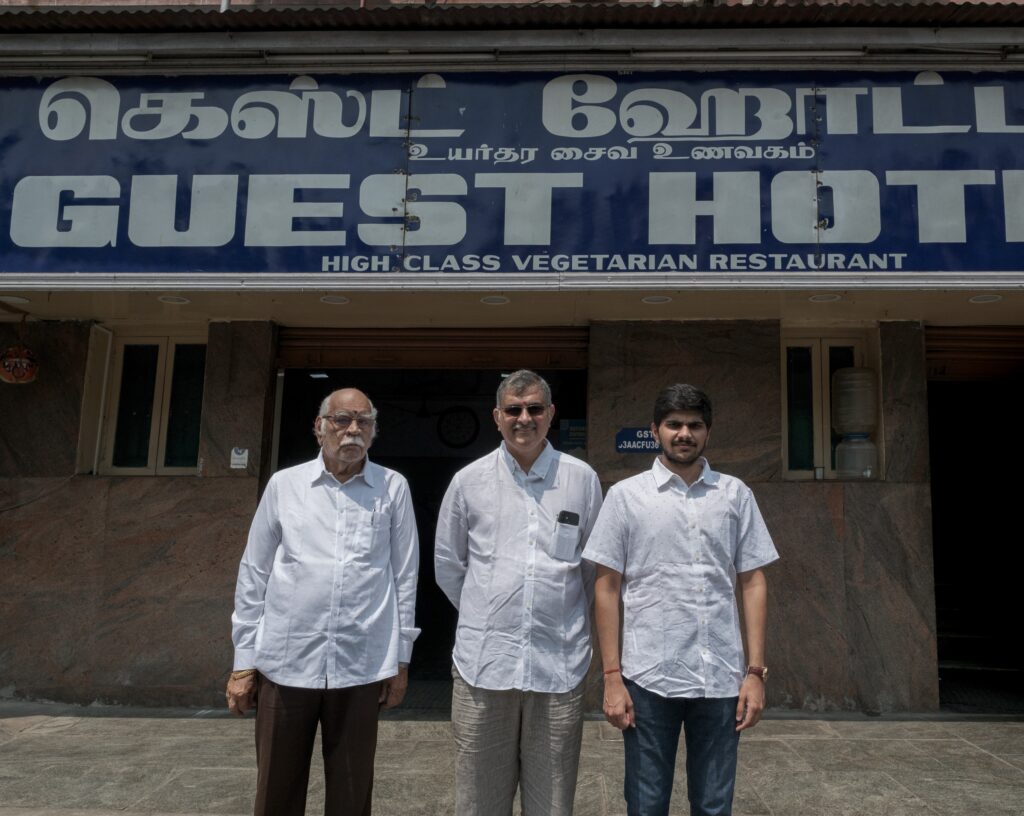 Decades ago, Venkatesh Mehta, Managing Partner at Guest Hotel, started this venture along with a family friend. Initially offering only Udupi-style food, it wasn't until two decades ago when he completely took over the business and changed the entire course of their menu.
"The restaurant has been in our family for close to five decades, along with several canteens that we run too. Because our family friends were from Udupi, the name stayed with us, Udupi Guest hotel. But when my father took over, he expanded the menu and included several cuisines. That was one of the biggest turns in our restaurant," explain Sai Arjun, co-owner of the business and his sister Malavika, who heads a part of the business.
An architect by profession, it wasn't until Malavika worked on the renovation of a section of the restaurant, six years ago that she started handling the business. "We have a non-AC hall on the ground floor and six years ago we renovated that space. Once that was done, I started taking a look at the business. My interest moved towards the online space of the business and I started handling marketing as well," she explains.
Offline to online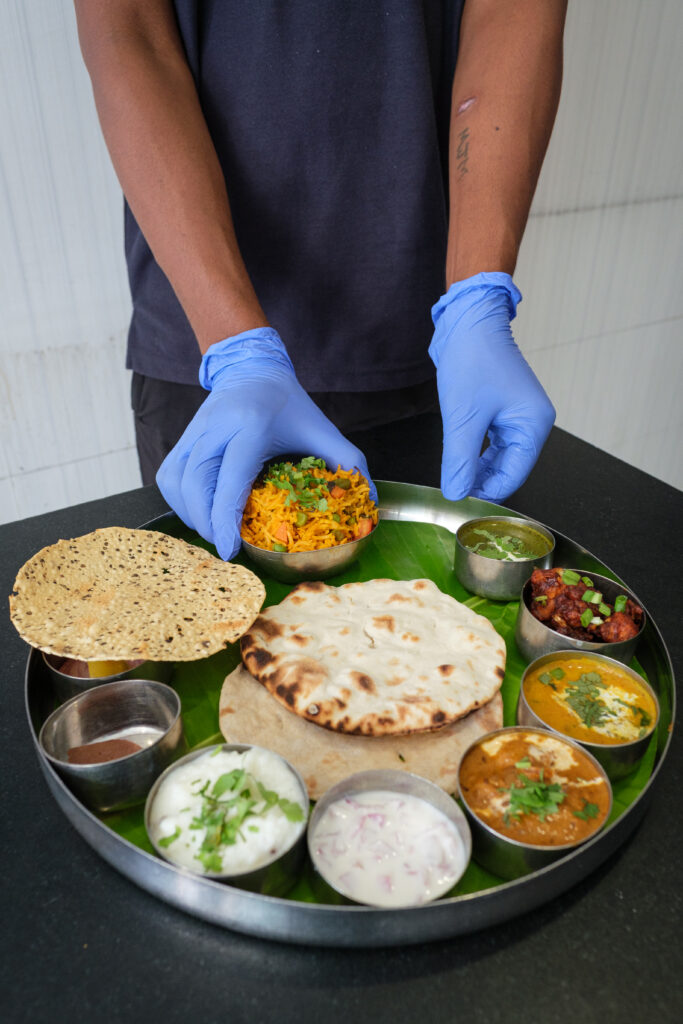 Guest Hotel has been associated with Swiggy since 2018, but it was when Vibin stepped into the role in 2021 that things started looking up for the team.
It was daunting at first, according to Vibin. Here was a restaurant that had a rating of 4.3 offline and was now actively looking at expanding the business online too. He was sure of the food and the menu, but there were things that could be improved on.
"People in and around the area knew the restaurant, they ordered frequently. But not many were aware of it online. There is a saying in Tamil 'vilambaram ellaiyel virpanai ellai' which roughly translates to 'no visibility means no additional sales from new customers'. That was an issue with their online presence and so we went about setting that right," says Vibin.
With low appreciation from new customers, he had his work cut out in creating a brand presence online.
The team worked towards cost-per-click ads, discount offers and within the first month they saw results. "Malavika and team trusted me with the plans and we saw a 20% growth in new customers and a 50-60% growth in sales compared to the previous months. The team was delighted. The restaurant also noticed a growth in new customers and a retain rate of 20-25%," says Vibin.
But when the pandemic hit, the restaurant partner asked Vibin how Swiggy could help them and it was here that Vibin's support worked wonders.
Trust and transparency were two major factors in building the relationship. Sai Arjun says, "Ever since Vibin came in, we've been progressively working to see how we can improve. He used to suggest plans and strategies and when we realised that it worked for us, we would run with it. He would then come back with the results."
Organically too, the growth was good. Vibins suggested combos, a revamp of their menu descriptions, photos and more. "I realised that while they had an interesting menu, they could do with more desserts on it. Malavika and Venkatesh trusted my suggestion as always and added more desserts to the menu," says Vibin.
According to Malavika, Vibin also suggested that they work on their prices, since the restaurant hadn't changed it since 2016, in addition to suggesting that they create a few add-on options in their menu.
"Ever since we collaborated with Swiggy, we have been able to serve our customers at the comfort of their home with ease. Especially during the pandemic, when only delivery was possible Swiggy helped us establish our online delivery business vertical. Currently we are able to deliver to the length and breadth of Chennai with the support of Swiggy," adds Venkatesh.
While the team had put expansion plans on hold due to the pandemic, they are looking forward to branching out soon.
Yes, they've adapted to changing times just like their menu, but at the heart of it all Guest Hotel has managed to retain it's true essence and Vibin is happy to have played a part in it.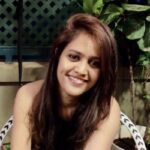 Priyanka Praveen leads content for Swiggy's Employer and Talent Branding team. She comes with 11 years of writing experience having worked for Indian and International news organisations. She loves story-telling, is an avid embroidery artist and a wannabe baker.