Swiggy was recently in the news for acquiring Dineout — India's dining out restaurant tech platform. What happens when two companies with humble beginnings, a love for all things food, convenience, and an employee-first philosophy join-hands?
In an exclusive with Swiggy Diaries, Ankit Mehrotra and Sahil Jain, two of Dineout's founders talk about their beginnings, how difficult the pandemic was, how they survived and why Swiggy and Dineout are a perfect match.
________________________________________________________
Let's go back to the start. Why and how did you start Dineout?
Ankit: We started in 2011, but the actual idea came to us in 2010. I was in London and Sahil was in the U.S., while Nikhil Bakshi and Vivek Kapoor were in other parts of the world too. We used similar dining out platforms abroad and every time we came back to India we realised that there was no such platform here.
At that point each of us had 7-8 years of work experience and felt like it was the right time to launch Dineout, which finally took off in 2012. We started it as a table reservation platform, but now it's grown massively to become the largest dining out platform in the Indian ecosystem.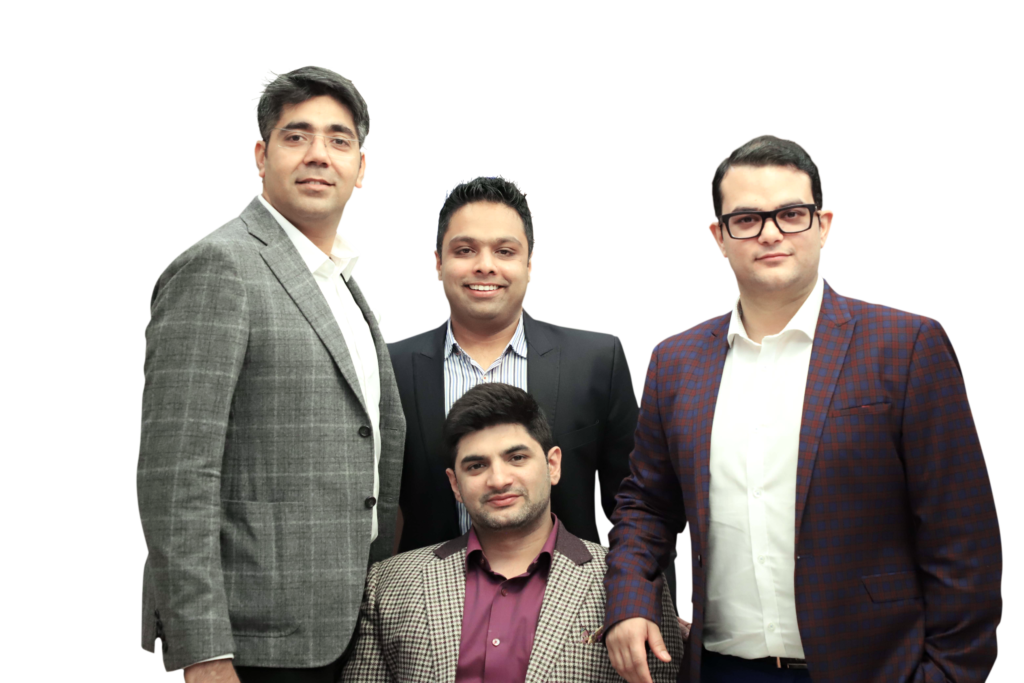 So how was it back then, considering that 11 years ago people weren't as tech-savvy and weren't into apps as much as they are today?
Ankit: The problem was that in 2011, there was no startup ecosystem. When our parents found out we quit our jobs and were coming back to India, they couldn't understand what we were trying to do right. So it was a very different ecosystem back then, barely anyone understood what we were trying to do. When we spoke to restaurants, they had no idea – they were all with the mindset, "What do you mean by online reservation?". But I think the defining moment in the Indian ecosystem probably happened in 2014 when the mobile revolution in India kicked off and the app economy sort of picked up and there was a huge influx of capital.
So when I look at the evolution of Dineout, 2012 to 2015, we went slow. From 2015 onwards it's been an absolute whirlwind of a journey. But Covid-19 was a dampener, because all across the world restaurants were shut. So we went to zero, but then the bounce back after the second wave has been phenomenal and now people are going out, they love dining out, they want to live it up. So the last 12 months for dining out have been absolutely phenomenal. And we definitely see lots of growth ahead of us.
Sahil: When we started, we thought we'd launch with a website, but we realised that no one was making reservations on the website. So we went back to basics and had a small call centre where we started booking, because people were more comfortable with calling. Those were the JustDial days, there was no Google Maps. So we got all our initial traction through the call centre. The restaurants started figuring out that something is going on and it's working. And then in 2014 with tech coming in, things started showing promise.
When the pandemic hit, we know the F&B industry was hardest hit. For a business that's centred around eating out, how did you manage to stay afloat?
Ankit: It was really difficult. Wave one brought everything to a standstill overnight. So we dug our heels in, improved the business, cut down costs and went into survival mode. Post the first wave, when things were opening up, the business started to take off between Sept-Oct 2020. And from there on, up until March 2021 it was a phenomenal ride. But what really broke everyone's back was wave two.
That took everyone by surprise. It was a lot harsher than wave one and that's when we doubted how we'd survive it. But the changes we made during wave one actually helped us survive wave two.
Sahil: Post wave one, we took six months to recover. Post wave two, we bounced back in a month. I think we have a huge market opportunity, similar to what the delivery business has seen.
Any lessons learnt during these years?
Sahil: I think the biggest lesson and challenge was to hire the right people and get them to build the business. We also had to learn how to take tough decisions with heart.
How did the Swiggy acquisition come about?
Ankit: Swiggy has been partnering with us on a few initiatives in the last 4-5 years. The two companies spoke pre-pandemic, during Covid-19 and we kept exchanging notes. What tipped the scales was the bounceback after the second wave. Swiggy realised that there was a great future for the dining out business. Overall, I think that people are stepping out and experiences are becoming high on everyone's list. That's when we all decided to complete the acquisition.
You have a fair idea of Swiggy's culture. Where does Dineout fit into that?
Ankit: We had to figure out how we match culturally. We found so many examples it was overwhelming. Like how we deal with restaurant partners and employees – with empathy and a human touch. We had been in the Swiggy HQ for 4-5 days during the Jamboree and we were blown away by the humility of people. I think that's what will go a long way in the integration.
Both the companies are powerhouses of data analytics. Going forward, how is it going to look when we combine both these teams?
Sahil: I think this can be a game changer. There's a massive product, tech and data science team at Swiggy and at Dineout we have a lot of data. So we could do something where we build a personalization engine which helps users discover results faster. Data science is key to solving the top of the funnel problem. We need to build what no one's built yet, to solve a problem that no one has been able to solve.
You've both had a long journey as entrepreneurs. What is your advice to entrepreneurs waiting for that big break?
Sahil: The market is huge. Tier 2 – a,b,c whatever – there are thousands of problems to solve. The biggest thing to look at is to – solve a large problem – don't get myopic about it. There are massive gaps to fill if you can create an innovative solution in edtech, healthtech or any other field. Attach those blue ocean areas and target opportunities.
Ankit: An entrepreneur needs to be really agile and open to constantly evolving. Even though we started Dineout to operate via a website, in the first week itself we realised we needed to pivot because people were more comfortable with the call centre experience. So a big vision is great, but you need to be agile. The second thing is you really need to dig deep. There will be peak moments but also difficult times. Those are the times you need to persevere. If you can do that, that's half the battle won. Who would've thought that our industry would take a beating during the pandemic. But we persevered and succeeded. Pick the right team to co-found. We are lucky enough to be four friends who work together. trust is that way very underrated. Human capital is the most important thing.
As Swiggy forays into the dine-in world with Dineout, the excitement is palpable on both ends. While this acquisition brings another offering to Swiggy's users, Dineout's customer base will be able to tap into unparalleled convenience that Swiggy offers.
With a near-perfect culture and business fit, both companies are looking forward to the ride ahead.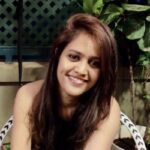 Priyanka Praveen leads content for Swiggy's Employer and Talent Branding team. She comes with 11 years of writing experience having worked for Indian and International news organisations. She loves story-telling, is an avid embroidery artist and a wannabe baker.