In this Women in Tech story, we have a strong contender who can knock you out of the ring with her never-give up attitude.
________________________________________________________
There are some who embody Swiggy's 'Display a Founder Mentality' value, then there is Shivangi Srivastava, Director – New Initiatives at Swiggy, who lives it.
Today, Shivangi heads Swiggy's business offerings — Minis and Genie. But this hard-hitter (quite literally since she's learning mixed martial arts) had taken a break from Swiggy, only to come back within a year.
Driven by failure, one point to another
Shivangi started her career after graduating from IIT Guwahati. Like many of her peers, her first role was that of a software developer in an MNC. "It was an okay job, but I wasn't having fun," she says. Just when she thought things wouldn't change, her friend and now partner, Priyam Saraswat, came up with a startup idea "to solve inconveniences that exist in micro-mobility."
In 2014, Shivangi and Priyam started Tazzobikes in Hyderabad. "It was a self-driving, short distance, two-wheeler rental, that you could avail at your doorstep," Shivangi explains.
Within no time the company went from 2 to 250 employees. However, three years later, they had to shut down their company.
While the lessons were humbling, if it hadn't been for Tazzobikes, Shivangi wouldn't have discovered her love for building products from scratch.
"Back then, I was doing both product and tech. I must have written 80 percent of Tazzo's code," she fondly recalls.
From micro-mobility to full scale delivery
Having carried a fair share of the weight at her company, finding jobs wasn't a hassle. "Many companies reached out to me to join them as CTO. While I like coding, I wanted to do more and that's around the time Swiggy had launched in Hyderabad. As a customer I was blown away," she says.
So Shivangi reached out to one of Swiggy's founders, Sriharsha Majety.
"I said, 'Hey, my company is shutting down, is there something interesting happening at Swiggy?'," she says. There was an opening and the rest, as they say, was simply meant to be.
Today Shivangi is one of the leading ladies at Swiggy, but time and again it's been proven — Once a Swiggster, always a Swiggster. Speaking about her second stint with the company, she says,
I had taken a break from Swiggy in 2020 to head product for a startup in SMB space. But I missed the energy here. It's such an innovation-driven company, and I simply love working here. So, I obviously had to come back."
Leading the product space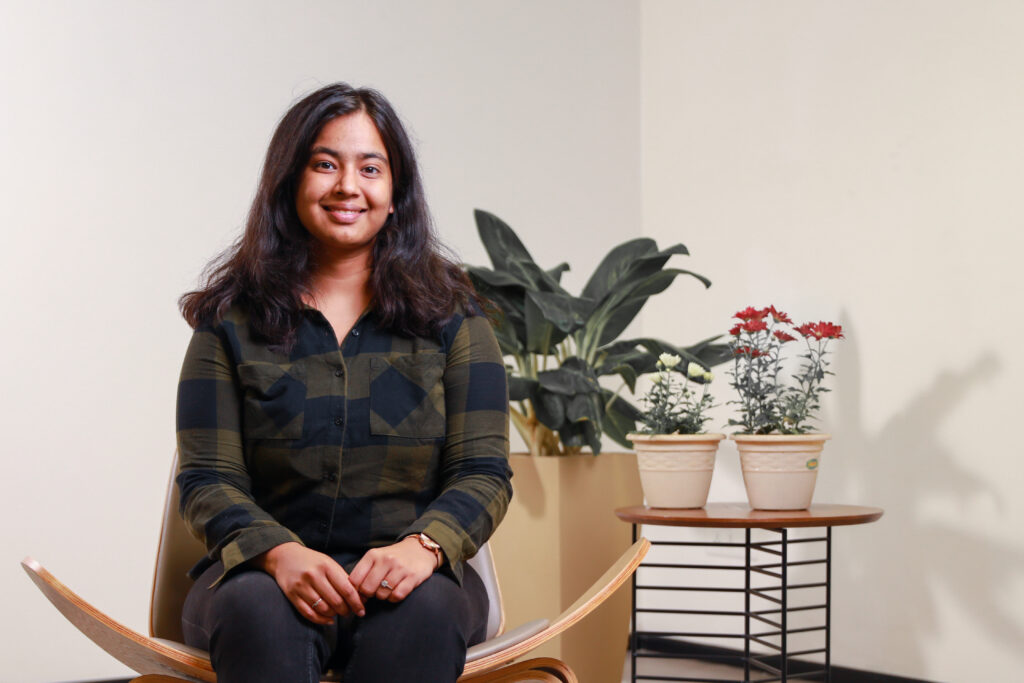 Today, Shivangi leads product and business for two BUs — Swiggy Genie, the recently-launched Swiggy Minis. While Tazzo shut down five years ago, lessons learned during the years it ran were priceless.
She says, "Shutting down the business taught me many lessons. One that I cherish is that I learnt to be okay with failure. One of the reasons I like Swiggy's founders a lot is that they are okay with failure, actually, they celebrate it, " Shivangi says.
"I also learnt not to get too excited when something works and not to get dejected when something doesn't. That's a valuable lesson, one that I kept falling back on when we launched Minis," she adds.
Swiggy Minis has been her recent big project at Swiggy. Speaking about it, she says,
Minis is for sellers. We want to enable sellers of all forms and shapes, and solve their problems by providing an accessible and easy platform. Initially, when someone is setting up a store on social media, they face a lot of hassles. With Minis, we want to empower sellers across the country by helping them set up a base with their Swiggy login details. With a store on Minis, customers have simple checkouts where their addresses and payment methods will be saved."
Reducing the gender gap in the tech space
Now a veteran in the tech space, Shivangi has worked alongside many women in her career. Speaking about how companies can make work spaces more conducive for them, she says, "I think companies need to be conscious of the gender ratio at work. This doesn't mean they hire anybody subpar, or do things that aren't viable for their business. It just means that they need to be conscious towards diversifying their workforce. Diversity doesn't simply mean having more women."
While the gender gap in the tech space continues to exist, Shivangi says,
A lot of women struggle with self doubt. I tell my women mentees that self-doubt is usually seen as a weakness, but it can be a strength. What self-doubt signifies is that you want to be thorough with your work. That you want to have ownership and accountability, and use this to cover your basics and do your work so well that you leave no room for self-doubt."
Her advice to women? "Get help." She says, "Women can do it all. However, they should first figure out the help they'd require. Understand how to manage your time, be okay with the amount of time you're dedicating to work and personal life, and know what your priorities are. If you're stuck in any aspect, get help – get help at work, get help at home; just ask for help."
Shivangi's journey from her first job to a founder and then leading product at Swiggy might make you believe that she barely has time for the things she loves. But it's far from the truth. Shivangi, a vocalist from young started playing the guitar to relax, but soon realised that she was actually good at it. "Soon I started playing and singing. I performed at small parties and now I've found a group of musicians at Swiggy and we try to jam together," she says.
Shivangi was always meant to lead. With her no-nonsense attitude and passion for all things product, it's obvious why she heads one of Swiggy's latest and promising business units.
And if you want one take away from Shivangi's life, it's this — When the going gets tough, hit hard!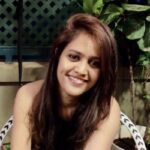 Priyanka Praveen leads content for Swiggy's Employer and Talent Branding team. She comes with 11 years of writing experience having worked for Indian and International news organisations. She loves story-telling, is an avid embroidery artist and a wannabe baker.