The company's latest programme will help delivery executives train for new roles and upskill, while their children get access to several online education courses. Currently, 24,000 children and 37,000 DEs have been enrolled.
________________________________________________________
A company can get stronger, only when its people are empowered. Backed by that, Swiggy launched the Swiggy Skills Academy, a curated multi-skilling, and multilingual learning offering for its delivery executives (DE) and their children. After all, Swiggy might be fueled by cutting-edge technology, but a huge part of their success rests on the able shoulders of its delivery partners.
Growing together
After a detailed study and a survey to understand its DEs aspirations, the L&D team learnt that a majority of the delivery partners wanted to acquire skills that would enhance their current role, pick up new roles at Swiggy and even prepare for opportunities that are beyond the company.
"The idea is to build the right skills in our delivery partners. We want to make sure they upskill to the level that not only do they meet Swiggy's future requirements but it has a great impact on their future as well," says E. Thomas Henry Mathuranayakam, AVP – Learning & Development, who is heading this project.
The team also wanted to understand what would excite a DE to learn. "We didn't want to offer just about anything to our partners, we wanted to make sure that they actually take away something from this programme," Thomas says.
The survey revealed that most of the partners had one wish in common — to learn English to enable them to communicate better with customers. "Most of them felt that it would boost their confidence and that most customers would understand them better if they could reciprocate in English," he adds.
During a brainstorming session, the team realised that they wanted to also involve the DEs family in this learning process. "There were multiple connects with several delivery executives and their families, followed by visits to their homes. That's when we found that a majority of them were longing for quality education and a better lifestyle. That's when we started looking into what kind of support we could also offer their children," he says.
Shambhavi Chaudhary, who has been handling the program since day 1, says, "We started working on the project a few months ago after conducting a detailed research. Once we completed the ground work, we launched the pilot program in the month of May and received positive responses from delivery partners and their families. Multiple teams across Swiggy came together and supported us in the launch. The best part is that Swiggy Skills Academy has retained the vision just the way we envisaged it to be."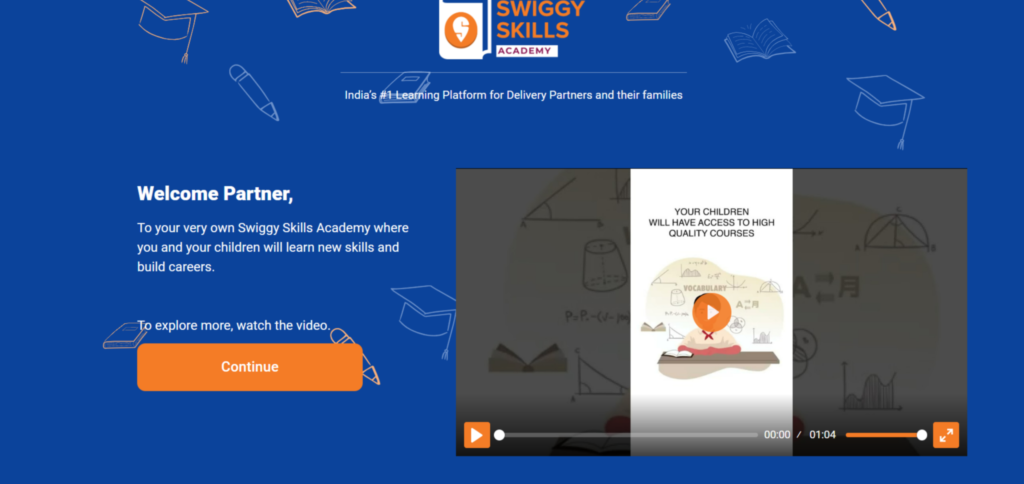 From Pillar to Pillar
With all of this new found data and insights, the team came up with four pillars.
Skills for All – This offers courses on "non-functional topics such as spoken English, time management, hygiene and dressing, computer use, personal finance, and mental and physical health and wellbeing".
Skills for Children- Providing educational support to DEs children of all ages through "high-quality online educational content, lessons in spoken English, computer skills and even receiving career counselling."
Skills for Growth– Here DEs can explore roles within Swiggy, like that of a fleet manager or team lead. With a formalised structure of skill sets, aspiring executives can opt to get trained and be eligible for them. Also receiving certification from national and government bodies that Swiggy has partnered with.
Skills for Life– Swiggy will be collaborating with educational institutions and universities to support their executives to complete their intermediate schooling, higher education, or professional certifications.
Currently, the first two pillars focus on providing courses on spoken English and financial literacy to all DEs and Maths,Grammar and reading comprehension lessons to the children of DEs. Thomas says, "We also want to help deserving delivery partners to complete their 10th or 12th standard if they are interested. Another problem statement we are working on is, how do we go about helping DEs who want to pursue their higher education or someone who wants to write a competitive examination. This is still in the planning stage and only certain DEs will be chosen for this."
Out of the 305,049 DEs, a total of 37,685 have registered for the courses and 18,990 have already started the course.
So who makes the cut for these programmes? "We want to build systems for scale, which means pillars like Skills for Children and Skills for All, will be open to every DE irrespective of how long they've worked with us. However, the other two will be available to a select few who meet the operational efficiencies and understand what consumer experience is all about," he explains.
Making small changes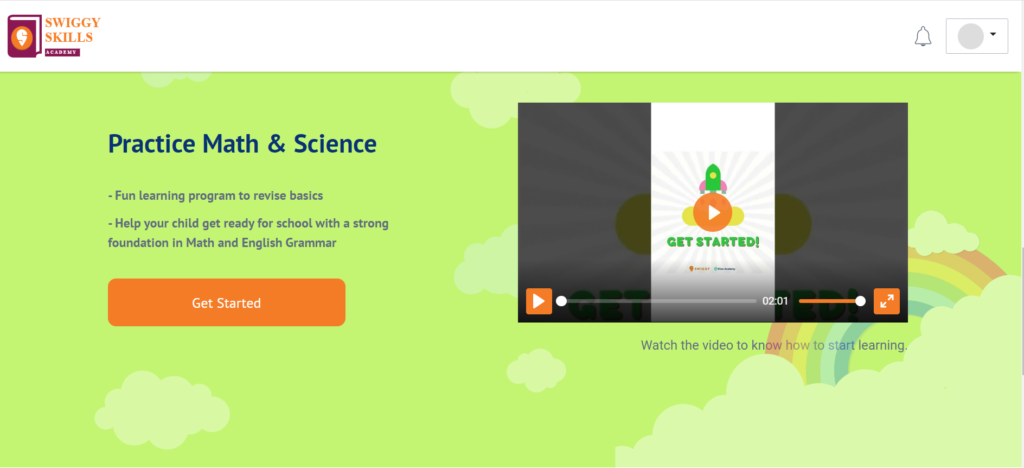 Thomas' team found that close to 40 percent of the company's DEs have children, and 70 percent of that lot have kids above the age of five. Thomas says, "So if all of them opt for this programme we might be looking at some 30,000 and more children who could be learning from our programme. Currently around 24,000 children have been enrolled and 1,000 and more children have already started their classes."
The team is also looking into expanding this learning programme to the siblings, nieces and nephews of DEs. While the programme officially launches in September, the team has already run with five pilots with 1,000 DEs in total. Thomas says,
So what happens should a DE decide to leave the company? "When it comes to the child's education, even if the partner chooses to move out of Swiggy, the child will continue to receive access to these classes," he says.
Talking about how this programme will help DEs, Sanjay Annadate, one of the executives, says, "I'm very happy that Swiggy is helping us and our children. Usually people focus on partners alone. But by involving my children this makes it even better. My kids can now come back home from school and revise English or even Math through this programme."
To empower their DEs and families, Swiggy has partnered with several edutech platforms such as Read Along by Google, a speech-based reading tool, and Khan Academy, a non-profit educational organisation to provide courses and certifications.
Adding why this programme is helping him, Ajay Yadav, another DE says, "This is an interesting project, especially the part where we get to learn English. There are many customers who speak to me in English, but I can't reply. But through this there will be a better communication flow. I can't wait to introduce my children to this programme."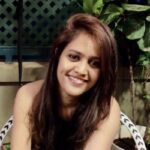 Priyanka Praveen leads content for Swiggy's Employer and Talent Branding team. She comes with 11 years of writing experience having worked for Indian and International news organisations. She loves story-telling, is an avid embroidery artist and a wannabe baker.