Here's a story of one of Swiggy's earliest restaurant partners and one of Bangalore's oldest mithai stores and how account managers have helped strengthen the bond between the two companies.
——————————————————————–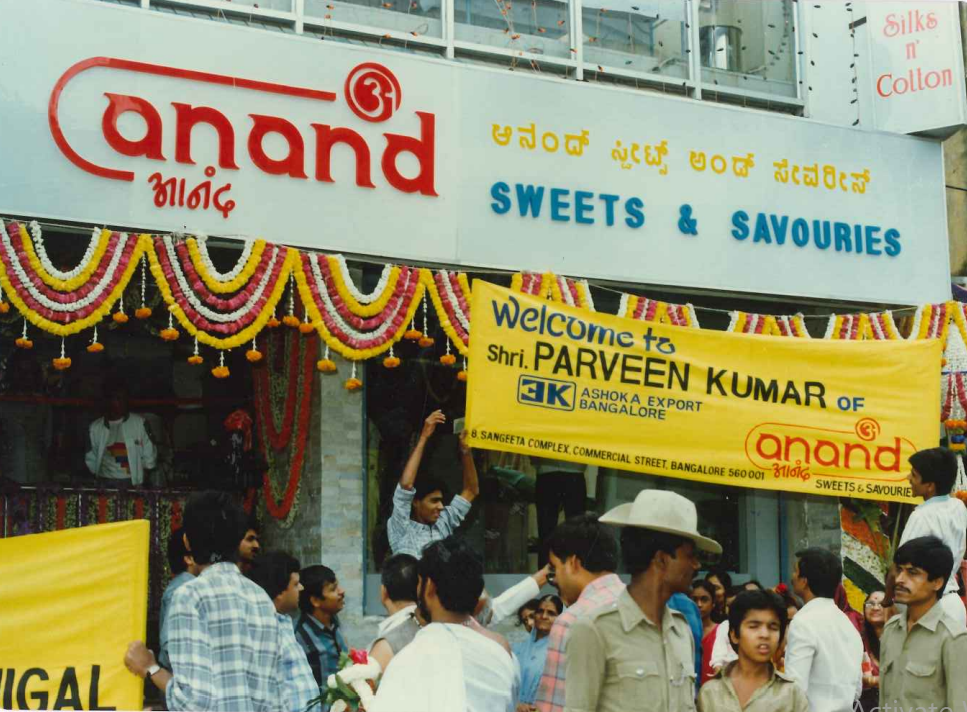 This tale takes you back to the 80s. Anand Dayal Dadu, was a salesperson at a big sweet store in Bangalore. Work kept him busy, but he didn't want to just do his job and come home. Anand was hungry for more. So he started learning the art of making Indian sweets.
A few years and a lot of experience later, he would go on to open one of Bangalore's most popular mithai stores in 1989 — Anand Sweets & Savouries.
This story is filled with everything you could expect to find at the store — a little savoury, a little spicy and a whole lot of sweetness.
Anand Sweets went through several ups and downs in the 33 years since it was founded, this is a story of how their journey was made a little more interesting with the help of Swiggy, when they onboarded with the company in 2014.
Back to the 80s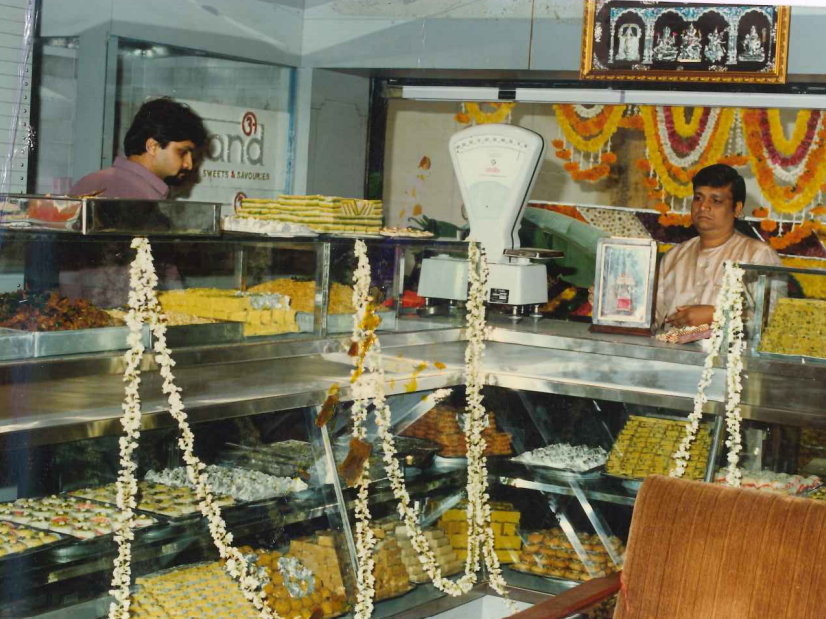 Anand loved his job at the sweet store, but he couldn't stop thinking about how he wanted to do more. Eventually, when he got the chance to leave his job, he started his own business. "When dad left, a few of his loyal colleagues moved out with him. They started Anand sweets from a space at Commercial Street. They made all the mithais on their own until they hired professional chefs," says Ankeet Dadu, who joined the business in 2012.
With 13 stores and 4 restaurants currently in Bangalore, it's hard to believe that Anand Sweets had humble beginnings. "We never wanted to grow the business for the sake of expanding. Which is why even though our first store was in the late 80s, we opened our second store in 1994. We were kids back then and dad was the one who handled everything. Today things might tell a different story, but the business has seen its fair share of ups and downs and we witnessed a few financial issues," explains Ankeet.
As time went by, Anand Sweets grew. The third store opened in 2006, when Ankeet's brother joined the company. "With more hands on deck, my dad's confidence in the business grew. We were able to do more and branch out faster," Ankeet says, while adding that post 2015 they expanded rapidly.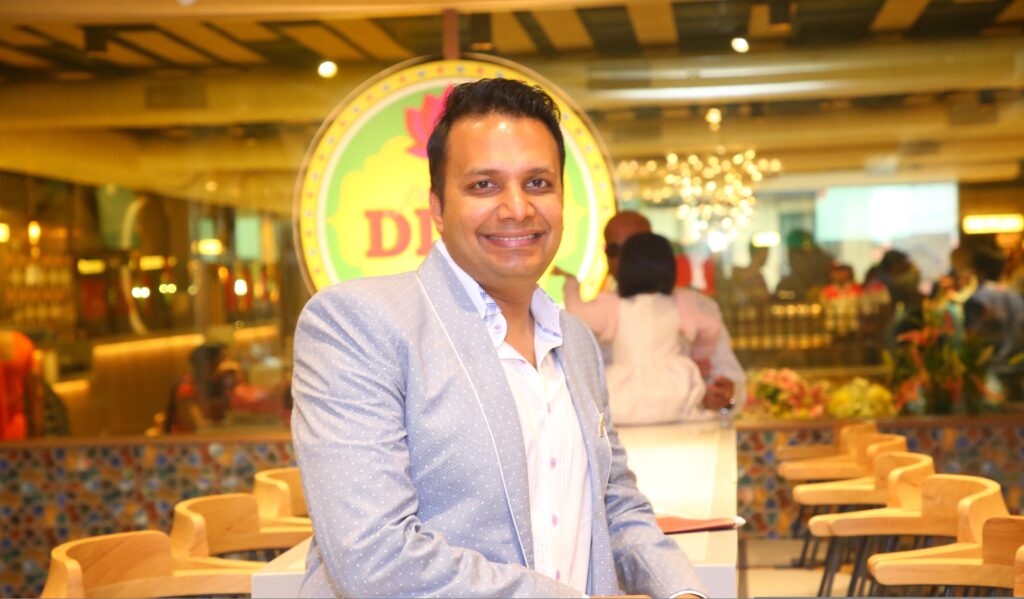 Today Ankeet and his brother play a huge role in the business, but they were no strangers to it as kids. He recollects fondly, "We grew up at the stores. Right from my childhood we were encouraged to visit the restaurant and be part of it. Diwali has always been a peak time for us and we loved going to the factory and seeing how everything was made."
Producing close to 1 tonne of sweets, cookies and the other range of categories daily, Anand Sweets' central kitchen services their retail stores twice a day, ensuring that food is always fresh.
Swiggy joins the show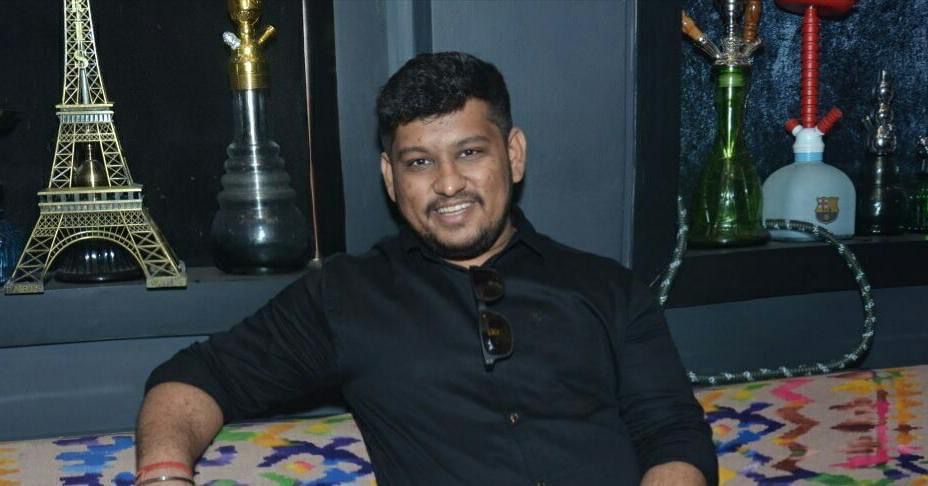 Back in 2014, Swiggy had launched, with its first office in Koramangala. "Swiggy came to our flagship store in Koramangala when they were piloting the concept of food delivery. They told us that they would do the deliveries and take care of everything. We thought it was a good idea, since I didn't have to worry about anything related to delivering," he says.
Since then the relationship between Swiggy and Anand Sweets has only got stronger.
Speaking about his experience of working with Swiggy's account managers Ankeet says, "The online space was completely new territory for us. We didn't know what to do, but we got lucky with the account managers as they helped us understand what works and what doesn't. Today, 40% of our business is due to the online space."
When Nitesh Singhi took over as account manager in February 2022, the challenge that lay ahead was huge. "I had studied the reports and found that prior to my joining, business was slow compared to what they were doing in October 2021. So we focussed entirely on building that momentum back. Ankeet gave us time to understand their marketing process and the different levels of growth," says Nitesh.
"Working with an established brand, one that has been there for 33 years comes with its own challenges. I had to ensure that we get the best out of them, so we chalked out a plan and listed the likely expenses the company was going to encounter and what organic levers needed to be used to help with those expenses. Currently, Anand Sweets is expanding in new cities with a cloud kitchen model."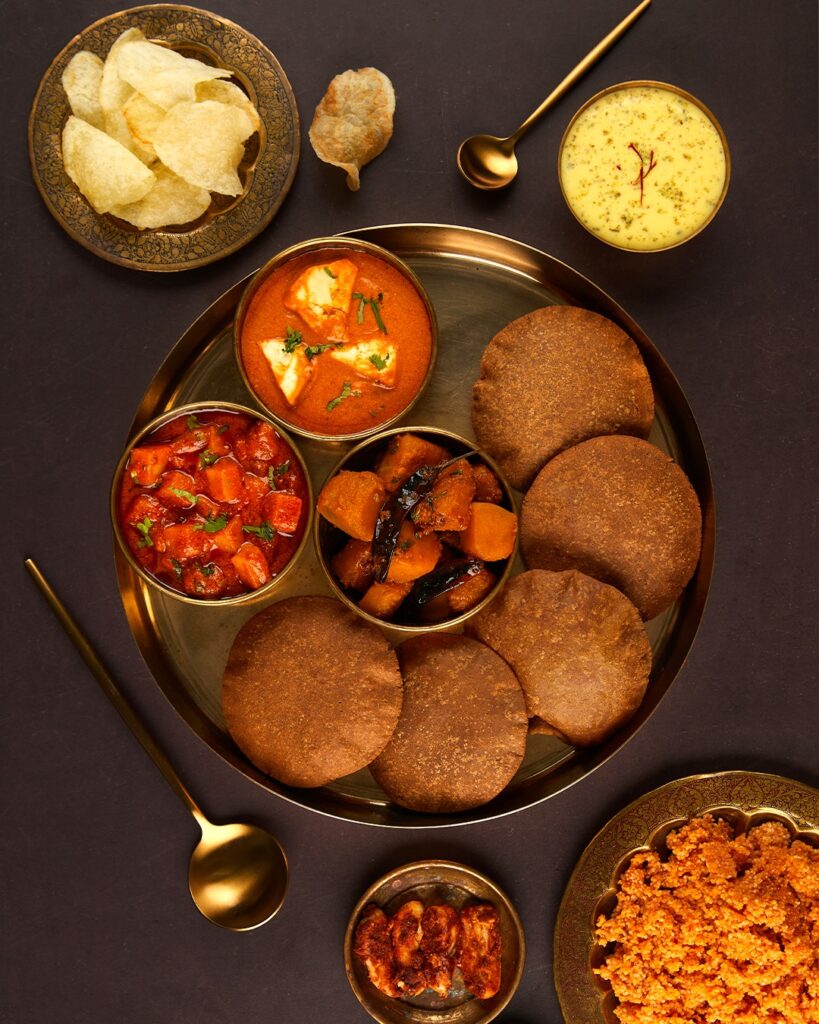 Since Anand Sweets was primarily offline for decades, people recognise the brand for its quality. "In that case ads rarely mattered. But when it came to the online space, I did explain to the team that investing in marketing would give them an advantage. They now invest in ads consistently and that shows in the results," says Nitesh
Nitesh and Ankeet worked together to improve the sales funnel of the business and also ensured that the operations metric, that include customer complaints and and cancellations and more, were kept static.
"Anand Sweets' menu-to-order has always been good and so has their cart-to-order ratio, we always try to maintain that number. When I took over, I was going through their operational metrics and that's when I realised that there was scope to work on things such as missing items which were low-hanging fruits for us. By keeping these metrics static, we did 1.2X of the orders in August versus July. We took a careful look at the items that were missing and got it fixed," says Nitesh.
With an increase in business, Ankeet made sure other processes were streamlined too. "We have a dedicated online counter at every store, making sure that our dine-in business doesn't affect this part. We've also updated our tech to make sure billing is far easier and the process is faster," Ankeet says.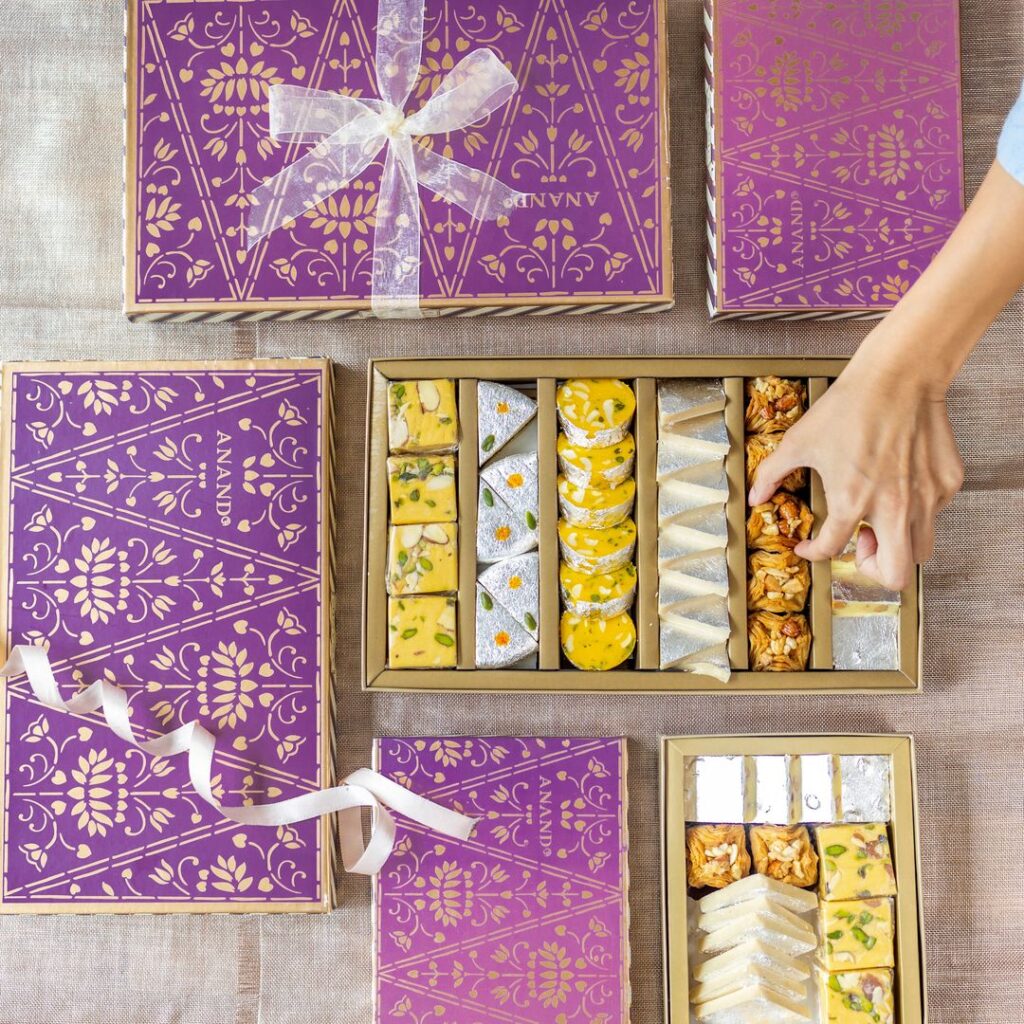 Currently, Anand Sweets and Savouries is expanding into 4 new cities — Hyderabad, Chennai, Mumbai and Pune. While it is challenging to establish a brand in cities that already have big players, Ankeet and his family are sure that they will make it big but they are in no rush.
Just like chashni (a sugar syrup), that is used for sweets, takes time to prepare, Anand Sweets & Savouries believes that some good things are worth the wait — whether it is a mouth-watering mithai or a new restaurant.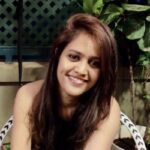 Priyanka Praveen leads content for Swiggy's Employer and Talent Branding team. She comes with 11 years of writing experience having worked for Indian and International news organisations. She loves story-telling, is an avid embroidery artist and a wannabe baker.