Here's the story behind the recent heart-warming video of a daughter reacting to her father's new role as Swiggy's delivery executive.
---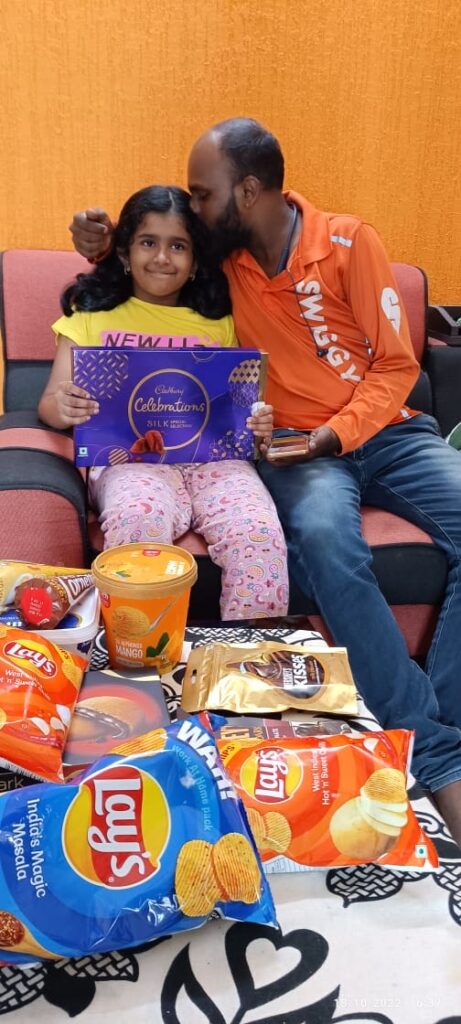 It was like any other day for Mahesh PR Mahi. He picked his 7-year old daughter Avantika from school and was bringing her home. At this point, Mahesh had been applying to several jobs, but hadn't been able to make it. Today was going to be different.
He and his wife Pooja were waiting to surprise Avantika with her dad's new role — a role as Swiggy's Delivery Executive. But what they didn't anticipate was how viral Avantika's reaction video would go.
When they got home, Avantika was asked to close her eyes and Mahesh got his uniform out to show her that he had landed the role. What followed was unadulterated joy and happiness that soon went viral.
This is Mahesh and Avantika's story, and we bet you will be pleasantly surprised by what you're going to read.
Sometimes you get to choose family.
When you watch the video it's hard to miss Avantika and Mahesh's bond. One can hardly tell that they have only known each other since the last two years.
Before he went viral, Mahesh worked as a stage manager, actor for nine years at an arts & performance school in Shoranur, Kerala. It was here that he met Pooja and her daughter Avantika in 2020, when the former was hosting an acting course.
"We had an instant connection, but even when I knew Pooja was "the one", I was sure that we would take that step only if Avantika was okay with us being together," says Mahesh.
As time went by, Avantika was happy for her mother and Mahesh. But it was one incident that changed everything. "Pooja works as a team leader in an IT company, so she was caught up at work and couldn't pick Avantika one day. Since I was in the city I decided to do so. We went out to get some ice cream, when she suddenly turned towards me and asked if she could call me appa. At that instant, my world as I knew it changed," he says.
A few months later Mahesh and Pooja got married in 2021.
"She chose me as her father. But what she didn't know was that she made me the happiest man ever," he says.
Viral moments with Swiggy
In early 2022, Mahesh was diagnosed with a health issue, after which he quit his job. "It was a tough time. Not only did I have to give up what I loved doing, but I had to start all over again," says Mahesh who then moved to Cochin to join Pooja and Avantika.
"We wanted him to find a job where he could work from home, but it was difficult to find one. Six months went by and he was getting frustrated. Avantika knew how much he loved his previous job, so it was hard for her to see him this way," says Pooja.
Three months ago, Mahesh heard about an opening for a DE at Swiggy, where his friends Rahul and Ragil were working as DEs. At first I was apprehensive about this, but it was Avantika who told me that it's a job and if it made Mahesh happy, he should do it. She was the one who pushed him to try it out, so really, she was the one who enabled it," Pooja adds.
After he applied for the position, Avantika would check on the status regularly. "She would ask me every single day. It's amazing how thoughtful she is. So when I got the job, the first person I wanted to share the news with was Avantika," says Mahesh. But the two decided to wait for him to get his joining kit to break the news to her.
"I was so excited to take her home the day the kit arrived. On the ride back, she asked me if I heard from Swiggy and I told her that I didn't get the job. She pacified me and said there will be other opportunities. So the joy that you see in the video was pure and genuine," he adds.
Pooja wanted to record Avantika's reaction because she knew this would be a precious moment, but she didn't think it would go viral. he excitement in Avantika's voice is palpable. "I'm very happy that he got the job and also very happy that I got a big box of chocolates from Swiggy," she says like any child her age would. While her mother adds, "She can be a little shy, but she's a tiger at home. We are aware how mature she is for her age and we're thankful she pushes us to do better."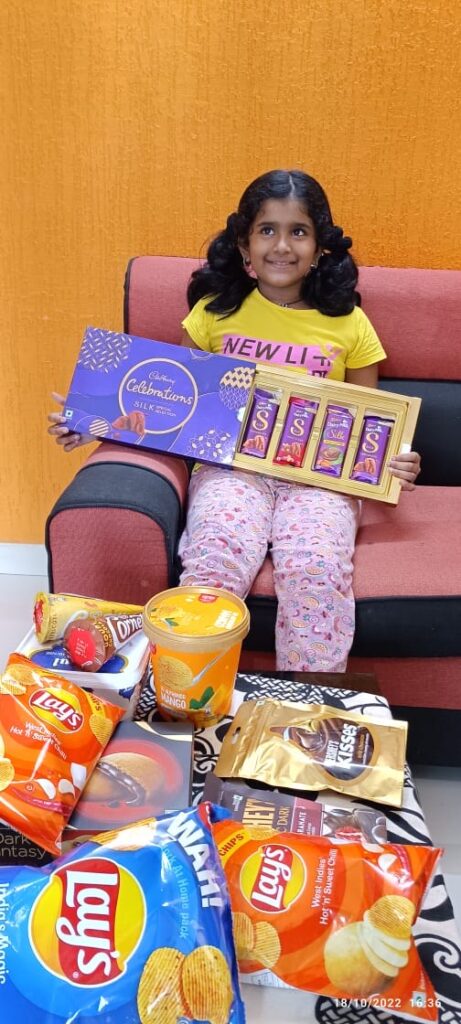 How is the family handling their viral moment? "Customers don't recognise me since I wear a mask, but sometimes people at the Instamart pods ask for photos," says Mahesh.
As for Avantika, her classmates and teachers are excited to know a little "internet star".
Currently, Mahesh and Pooja are expecting a baby. "Mahesh had been looking for a job for a while now. With a baby on the way, this job eases things up for us. And more importantly Mahesh is happy. He is a wonderful husband and father and we're happy our little moment of joy has touched so many people," says Pooja.
Mahesh has always gone the extra mile to make sure his family, especially his daughter, is taken care of. Now, he's going another mile to deliver happiness to you.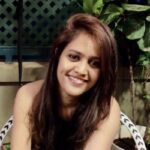 Priyanka Praveen leads content for Swiggy's Employer and Talent Branding team. She comes with 11 years of writing experience having worked for Indian and International news organisations. She loves story-telling, is an avid embroidery artist and a wannabe baker.