Here's how one Swiggy employee went from delivering food to taking care of products made for delivery executives — all in seven years.
Most 18-19 year olds have regular young adult issues, undergrad school, friends, social life — the usual. But for Rudresh L., This time in his life was quite difficult. A family situation that needed urgent attention, pushed him to work as a Swiggy Delivery executive so that he could care for his parents and his younger brother.
What happened in the next few years was beyond anything Rudresh could imagine. This is the story of how he went from delivering food to growing into a Senior Manager – Product Operations at Swiggy, all within seven years.
Making ends meet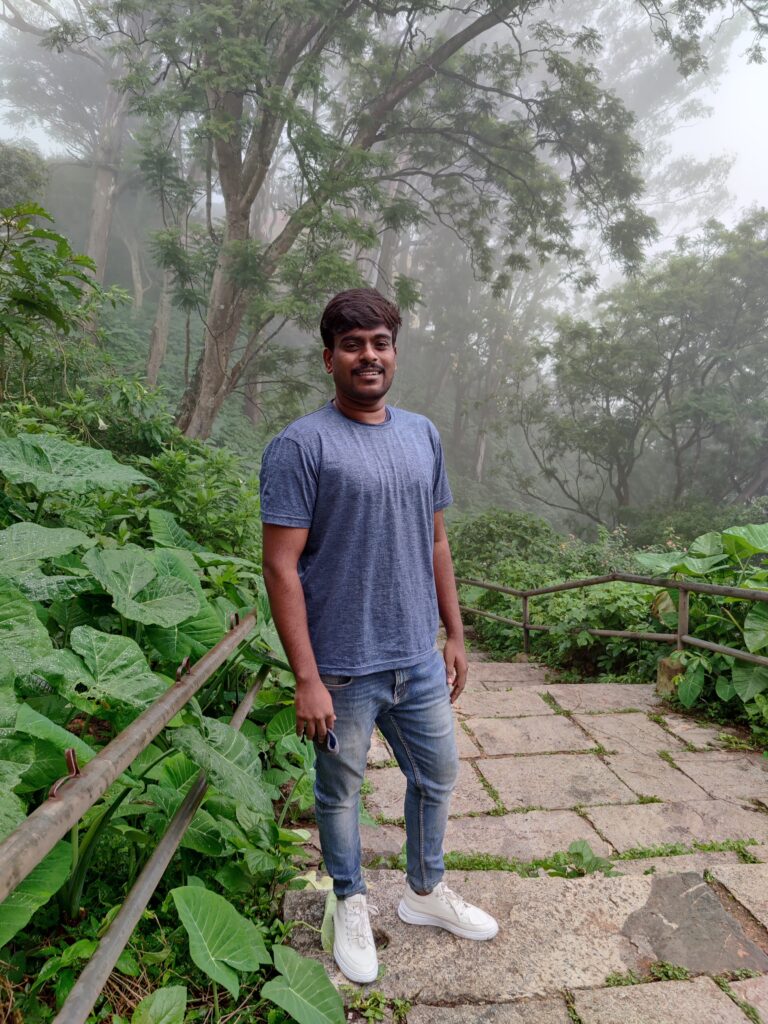 Gig work across industries is hard and Rudresh knows this very well. "I had to financially support my family. We had to pay my younger brother's fees. Money was tight and things were quite bad at home, that's when I took up my first job at a famous pizza chain, in 2014, where I took orders and delivered too," he shares.
The next year was tough for Rudresh, with family responsibilities mounting. "I was around 19 years, when a friend who was delivering for Swiggy told me about an opening as a delivery executive… I applied for the role," says the Bangalore boy.
"Swiggy had better benefits and also gave me the option to work part time. That was essential because I was able to complete my degree in B.Com and provide for my family," explains Rudresh who convinced his college to let him attend classes part time.
Growing year after year
As 2015 progressed, Rudresh performed better with each passing day. A year later, Swiggy posted a notice for delivery executives about an opening as a fleet manager. "I wanted to give it a shot, so I filled in the required details and within a couple of days an interview was scheduled," he says.
There were a few hiccups. He says, "I didn't prepare well for the first round. But I had another interview in 20 days, post that I got the position."
A fleet manager is the primary contact for delivery executives. They solve DE issues such as customer's lack of response and cancellation of orders among many other things.
Rudresh is candid about the struggles he faced. "The first few months as a fleet manager were very hard. It was difficult to even reply to emails or understand the data. But my colleagues and mentors were there to guide me through it all, that made it better," says Rudresh.
The one thing that has been consistent in his journey is the hard work he puts in and how it reaps benefits. "I wanted to grow in my career at Swiggy. I didn't shy away from taking up new challenges. My manager recognised this and within a year I was promoted to senior fleet manager," he says.
Rudresh grew year-after-year at Swiggy. His advice on career growth? "Be hungry to learn more". He explains, "When I was promoted to the role of a senior fleet manager, the learning curve was steep. I didn't even know what Microsoft Excel was, let alone technology. But the best advice I received was to learn all things data if I wanted to grow. So I expanded my horizon, started learning data tools, worked closely with other teams and understood what I needed to do to grow."
What advice would he give DEs looking to move into other roles at Swiggy? "When I was making the shift, the team studied my behaviour as a DE. How I worked. Was I punctual? Was I polite, among many other things? Paying attention to these details will help one go a long way. Always be ready for new opportunities and grasp everything you can. Another piece of advice, be patient and do not give up when the going gets hard. Once you break through that initial wave, things become easier," he says.
As he kept learning, Rudresh was promoted to an Area Manager in 2018. "After seven to eight months in that role I learnt about an opening in the product operations team. I started learning about various software and prepared myself. I had three years of experience in the operations team and was hungry to expand in other directions, that's when I took up the role of an associate in product support," says Rudresh. This was a whole new org that was established with the aim of saving engineering bandwidth by solving problems Swiggy received from different teams on the ground.
Within a year of picking up a load of work, Rudresh was promoted to the role of an assistant manager. "I got to learn a lot of things that I didn't know existed before. The learning never stopped and I wanted to grow in my career," says Rudresh who recently got promoted to a senior manager.
In a world where career growth doesn't always come easy, Rudresh has steadily grown over the years. Avinash Mohanraj, his manager, explains what sets Rudresh apart from the rest. "Rudresh is someone with high ownership and commitment. He is the 'Rahul Dravid' of Product Operations — soft spoken, highly reliable and shows enormous maturity. A perfect team player! Rudresh sets pretty high standards for his quality of work and work ethics, he ensures that he and his team always puts customer experience at the forefront."
"Unbelievable life"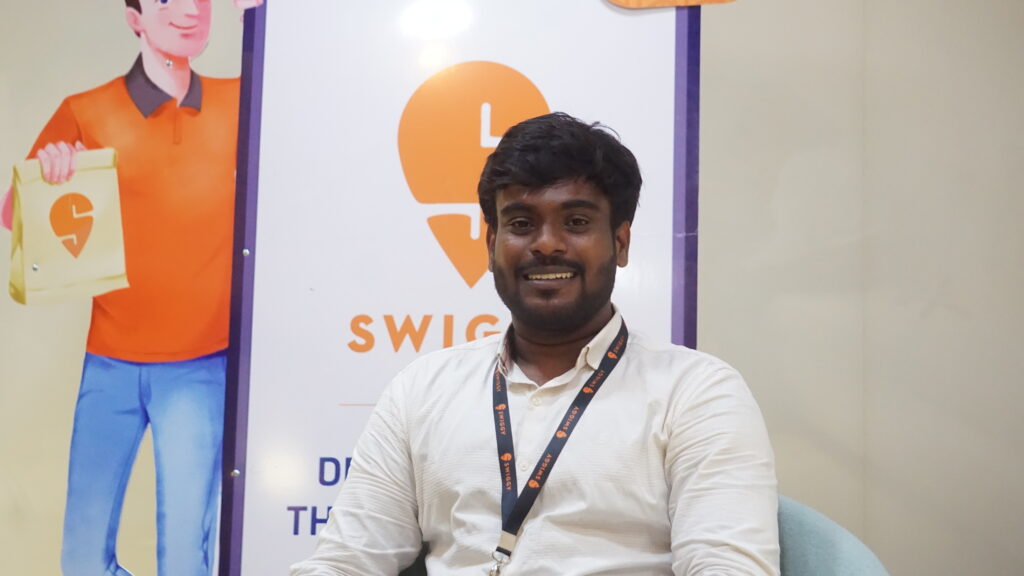 Today, Rudresh can't believe that the last eight years have been such a roller-coaster ride. "Eight years ago, if you told me that I would be in this position, I would not have believed you. I only focussed on the goal at hand and worked towards achieving that," he says. "My parents continue to run their small grocery shop. Today, I have bought a house for all of us to live in. I have a baby girl who I dote on and a wife who I love. It's just unbelievable to be here," he adds.
Rudresh went from delivering orders to developing products that are built for delivery executives. But if one thing has remained untouched it's his humility and the dignity of labour. Recounting an experience as a gig worker he says. "Initially, I used to feel embarrassed about telling people close to me that I used to deliver food. People back then weren't as open-minded, as we would've liked them to be. I would wear a shirt above my Swiggy uniform to hide it, when I was in my neighbourhood. But I soon realised that I was doing an honest day's work. I was working to help my family and it didn't matter what I was doing as long as it was right," he says. Today, despite some issues in how people perceive gig workers, Rudresh is happy that many more are open to taking up gig worker roles and wearing their uniforms with pride.
Rudresh has worked long enough as a delivery executive and for them to understand how tough the job is. He says, "These days there are so many things to ease a DE's life, despite that it's a very hard role. Customers lose their cool, yell at them for an order getting late and so much more. But it's not always their fault. My advice to customers? Be kind to DEs, there is so much more going on that you absolutely have no idea about."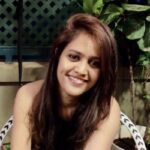 Priyanka Praveen leads content for Swiggy's Employer and Talent Branding team. She comes with 11 years of writing experience having worked for Indian and International news organisations. She loves story-telling, is an avid embroidery artist and a wannabe baker.