The company wants to ensure the safety of its female delivery partners and make sure that the space is safe for more women to join the fleet.
Swiggy's delivery executive fleet is over 3 lakh, out of which a number of them are active female delivery executives. In a bid to better the working conditions for women and to increase the number of female delivery partners, Swiggy is now introducing a Sexual Harassment Policy.
With a need to build policies "which reflect that Swiggy cares for DEs", the first step for the team was to go back and identify the non-functional grievances that they were facing. Through this policy the team aims to create a safe environment and to assist women DEs in sexual harassment grievances while associated with Swiggy.
"We wanted to see how we could go about identifying these grievances and then look at solutioning them. We knew a few of them could become policies. That's how the entire thought process started," explains E. Thomas Henry Mathuranayakam, AVP – Learning & Development, who is heading this project.
Swiggy's first female DE was onboarded in 2016, two years after the company was founded. That number has increased, but the team wants to ensure that more women have access to delivery executive opportunities. "We took a hard look at what we could do better to enable women to feel safe to work for us. This sexual harassment policy lets women know that we take their safety seriously and want to create a better opportunity for them," says Shubham Prasad, Manager Grievance and Communication.
How does the policy help?
As is the case with any DE, there are a few touchpoints where they interact with people — restaurant premise, store premise, Swiggy's offices, training centres, customer's location and the travel route suggested by the app/contact centre from the restaurant or store premises to the customer location.
In the event of a sexual harassment case occurring due to customers, restaurant staff, DEs or Swiggy employees, female DE's can reach out to Swiggy's Emergency SOS contact number for support. Should the DE want Swiggy to internally conduct an investigation, they can lodge a complaint with the company. If a female DE faces sexual harassment en route to delivery, by any of the above mentioned people, they can approach the emergency number for support.
After providing emergency assistance, if the issue remains open or the partner wants to take it forward, such complaints will be routed to the city team post getting a written complaint from the women delivery partner.
"Each of the parties they come in contact with at these locations would warrant different actions. If a Swiggy employee is misbehaving with the female DE, then it becomes a POSH case, since the employee is bound to Swiggy," explains Thomas.
"On the other hand, if the complaint is against a restaurant partner or a consumer or a fellow delivery partner, we do an investigation headed by an internal committee that is headed by women. These women are certified to handle cases with sensitivity. If there's sexual harassment on the road, we will guide the DEs on what they have to do. For instance we will help them understand what IPC codes are available, and what they can do in relation to filing a police complaint if they choose to," he adds.
If the harassment occurs at a customer's location, after the initial investigation is done, "We're also working on a solution to ensure that no other female delivery partner with Swiggy is assigned that customer. We highlight the person's contact number, so if the customer changes their location we will not assign a female DE," says Thomas.
The team is currently working with the technology team to make sure that no female delivery partner is assigned to locations that might not be safe. "There are several dark areas in a city — a few hostels, lodges and more. This is a herculean task for our tech teams but we are working on a solution to not assign women in areas that could be potentially dangerous. Customers could also be removed from the app in several instances," he adds.
Swiggy is serious about providing help to its DEs should an incident occur.
"In the case of an offence like sexual assault, we will ensure that the DE is first attended to in case they require emergency assistance. Post that, if she wants to raise a police complaint we will help her with it. At any point, the woman DE can raise a police complaint against the respondent. As a company we will provide all details to the police during the investigation," says Shubham.
While the policy is being worked on, the company is also working on creating awareness with people at the touch points. "We want to sensitise people about working with women DEs. Customers will receive nudges on the app on how to conduct themselves, when a female DE is assigned to them. We will also be sending comms to restaurant and delivery partners about the dos and don'ts," Shubham adds.
Sowmya B.V., a female delivery executive who has been working with Swiggy for the last three years in Bangalore, is happy that this policy is being introduced. "I've been lucky that no untoward incident has happened to me so far, but I am aware that such incidents can occur. This policy means we have a way to take action and that is a good thing," says Sowmya, who adds that this still doesn't take away from the fact that women have to be aware of their surroundings, but this policy will ease things a little.
Under this policy, female DEs will also be educated on what constitutes sexual harassment so that they are aware of what is happening to them. As part of the on-boarding plan going forward, female delivery executives will have a training session on sexual harassment, with details on what they can do in case of an untoward situation. Male delivery partners will also be educated on the dos and don'ts of working alongside female delivery executives.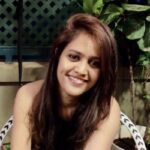 Priyanka Praveen leads content for Swiggy's Employer and Talent Branding team. She comes with 11 years of writing experience having worked for Indian and International news organisations. She loves story-telling, is an avid embroidery artist and a wannabe baker.