Here's everything you need to know about Swiggy's new offering.
When Swiggy first launched in 2014, the team started working with a wide range of restaurants. From a list of 20-odd, the company has grown to partner with several thousand restaurants today. But what seemed to be missing was a fine-dining experience. With an aim to provide its customers with an abundance of premium choices, Swiggy launched — Gourmet.
Gourmet has its roots in Scootsy, which was an on-demand delivery platform that delivered gourmet food and groceries in Mumbai. Swiggy acquired this business in 2019 and moved it into the Swiggy app in 2020.
"Swiggy didn't have many options in the fine-dining space; that's why the initiative was launched. While making the transition from Scootsy to Swiggy, we realised there was an OPD increase of 20% coming in and customers were happy because their favourite fine-dining restaurants were now delivering on Swiggy. That's why the idea of Gourmet came up," says Pri V. Shewakramani, General Manager – Brands.
After the team ironed out the transition, Gourmet launched in Bangalore in February with the likes of ITC, Ritz-Carlton and much more
"As a pilot we started with 250 restaurants, and one of our key propositions was covering long distances. We started delivering around 15 kilometres away from these gourmet restaurants, since these were brands that consumers absolutely loved. " she says, which is one of the "biggest positives", since people can now order from restaurants beyond a limited radius as well as have priority customer care.
Post the pilot, when the team realised that there was great potential for fine-dining on the app, they expanded to other cities. Pri says, "In August, 2022, we launched in Delhi and we rebranded Scootsy to Gourmet in Mumbai. We've recently launched it in Chennai, Pune and Hyderabad too." The team is in the process of expanding this to a total of 16 cities including cities like Goa, Ahmedabad and Kolkata .
New features and more
So how does the team select restaurants to be part of Gourmet? "We curate them based on a couple of things. One is the perception of the brand, we back that with data analysis on the cuisine level AOVsin the city. Say there are 100 restaurants in the city, we do the 99th percentile of r AOV for that cuisine. For example, if it's Vietnamese, we choose the top buckets of Vietnamese restaurants, and we also make sure that many cuisines are represented," she explains.
Currently Bangalore has about 364 Gourmet restaurants, while NCRand Bombay have 1371 . Chennai has 219.
Pri says that the team has recently launched a new feature that is being rolled out in Bangalore. "We want to take the same offering and scale it up in other cities as well. One of the latest features is called Brand Pages. This is like an Instagram Story where you learn more about a restaurant. This makes it interactive and it provides more information about the restaurant."
Today the team is seeing Gourmet take off across cities, but the work behind the scenes was challenging. "We had to work on the supply curation and strategy. Making sure we have the right restaurants on board, and that top brands in the city are available. Partnering with brands that may not have previously been on Swiggy, onboarding them and figuring out how we choose the right mix was a challenge," she says.
Gourmet is also working with brands to launch new menus with unique offerings that are exclusive to Swiggy. "We've done that with a brand called Koko in Mumbai and with a brand called Aubree in Bangalore," Pri adds. With Aubree, Gourmet launched a Mango Specials in summer, where a menu with mangoes as the star ingredient was curated for Gourmet users and was exclusively available on Swiggy.
Gourmet might be one of the youngest business units at Swiggy, but it is showing great promise and the team's focus is to ensure that if you can't go eat at a fine dining restaurant, then they'll bring fine dining to your doorstep.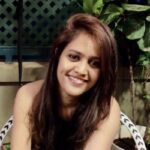 Priyanka Praveen leads content for Swiggy's Employer and Talent Branding team. She comes with 11 years of writing experience having worked for Indian and International news organisations. She loves story-telling, is an avid embroidery artist and a wannabe baker.