When life threw Renu Mulik challenges, she looked it in the eye and worked through it with courage and Swiggy on her side. Here's her story and how Swiggy helped her take her restaurant to another level.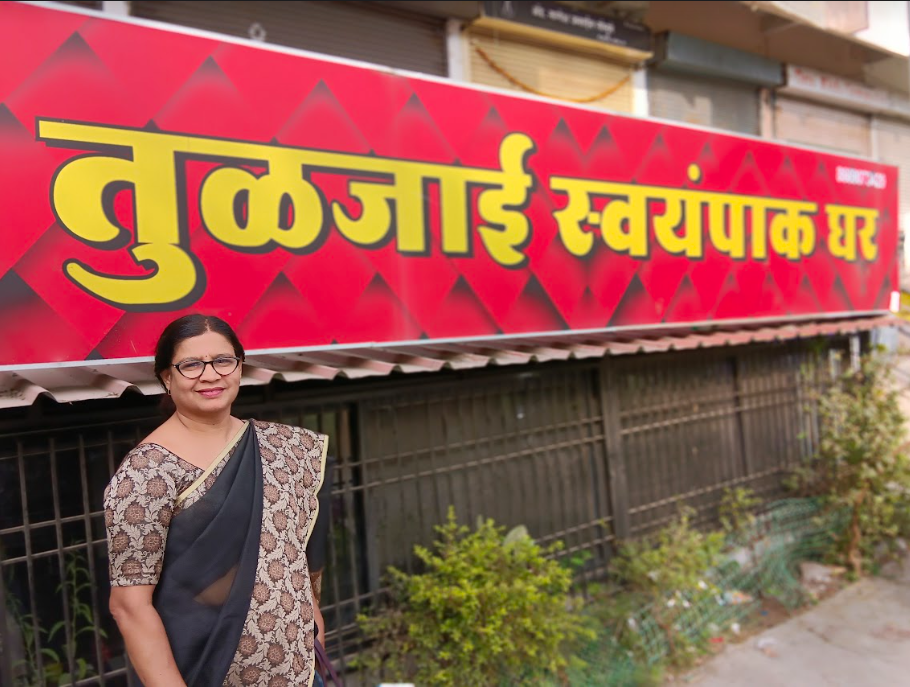 Almost everyone goes through hardships, how they overcome that struggle sets the course for the rest of their lives. Renu Mulik, owner of Aurangabad's Tuljai Swayampak Ghar, found herself at one such place. All of 25 years old, she suddenly lost her husband to an accident in 1998, and didn't even have the time to grieve because she had to care for their two-year-old daughter and six-year-old son.
This is a story of fighting against all odds, how one woman set up a business without any work experience and built it beyond her "wildest dreams".
Renu walks us through some of the most difficult times in her life; how she started her Marathi cuisine restaurant and how Swiggy's account manager Pawan Jaiswal helped her change the game.
Turn in the road
Renu was a content homemaker. Her world revolved around her children and her husband. "I'm not well-educated, I was married at a considerably young age and didn't have to work as my husband was earning. I was a stay-at-home mom and since my children were very young I wanted to be around them," she says.
However, life had other plans as Renu found herself solely responsible for her children after her husband passed away. "I was shocked. There was so much to do, take care of the children, make sure we have income to just have food on our table. I barely had time to grieve," she says.
Until both the kids could start school Renu's father was helping out. "Once my daughter was old enough where she didn't require constant care, I wanted to start contributing to running the house," she explains.
Among friends and family, Renu's cooking was very popular. As someone who loved to cook, Renu would jump at every opportunity to prepare food at parties. "I knew people liked what I cooked and I realised that I can make some money from that," she says. So, in 2010 Renu started catering to small parties. "I also started supplying chapatis to hotel chains — big and small."
Things got some traction a few months later. "Two young people moved to the colony I lived in. They were in need of home cooked meals and asked if I could provide it to them for a fee," Renu says.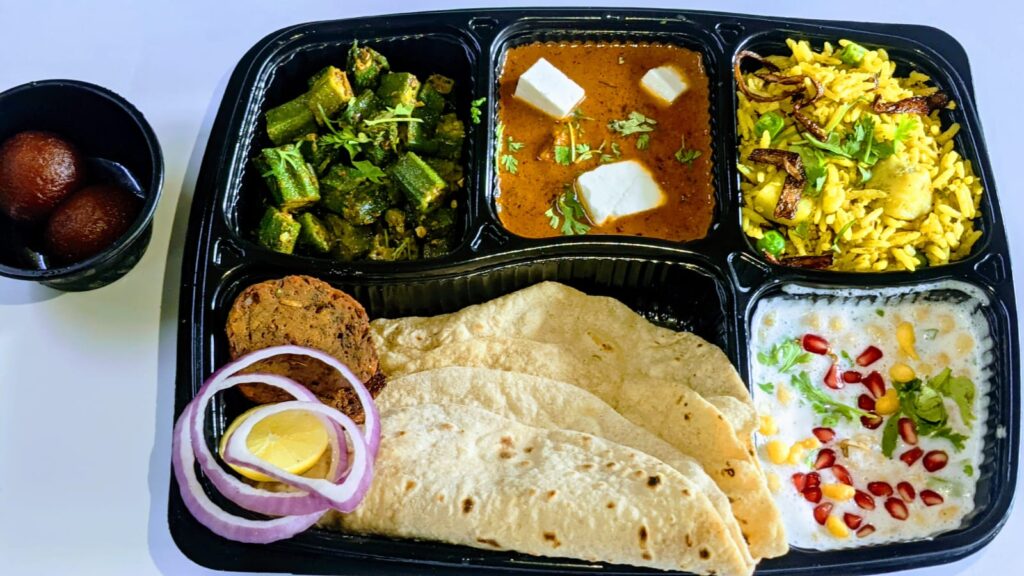 With the boost in confidence and business getting better, Renu decided that she couldn't keep cooking from her home if she wanted to take on bigger orders. "I wanted to lease a small shop. Back then the rent was INR 3,000 and I was in such a bad state that I didn't have money to pay the required advance. I had to request the owner that I would pay him after a month," says Renu, who then started Tuljai Swayampak Ghar. "I learnt how to ride a moped and would shop for the supplies, take care of my kids, send them to school and then head out to the business," she says.
Despite a rocky start, Renu was determined to make things work. But the first few months were riddled with hardships. "Business was slow to pick up, I was running in losses and this kept going on for about a year, after which I decided to shut the shop," says Renu who had to close business for at least a month before her next move.
Just when everything seemed bleak, Renu's friend gave her a contract to supply food to 10 people on a monthly basis. "That changed it all for me," she says. Initially only serving 4-5 people, Renu's customers grew to 15 per month and that number increased slowly.
Business still wasn't what it is today, but Renu was able to pay for her children's education and that made a huge difference. As she kept wondering if things would get better, unbeknownst to her, Swiggy was preparing to make an entry into Aurangabad in 2018.
Swiggy steps in
In 2018, Renu started getting calls from online food delivery companies, it was only after a chat with her daughter that she realised how much of a game changer they could be.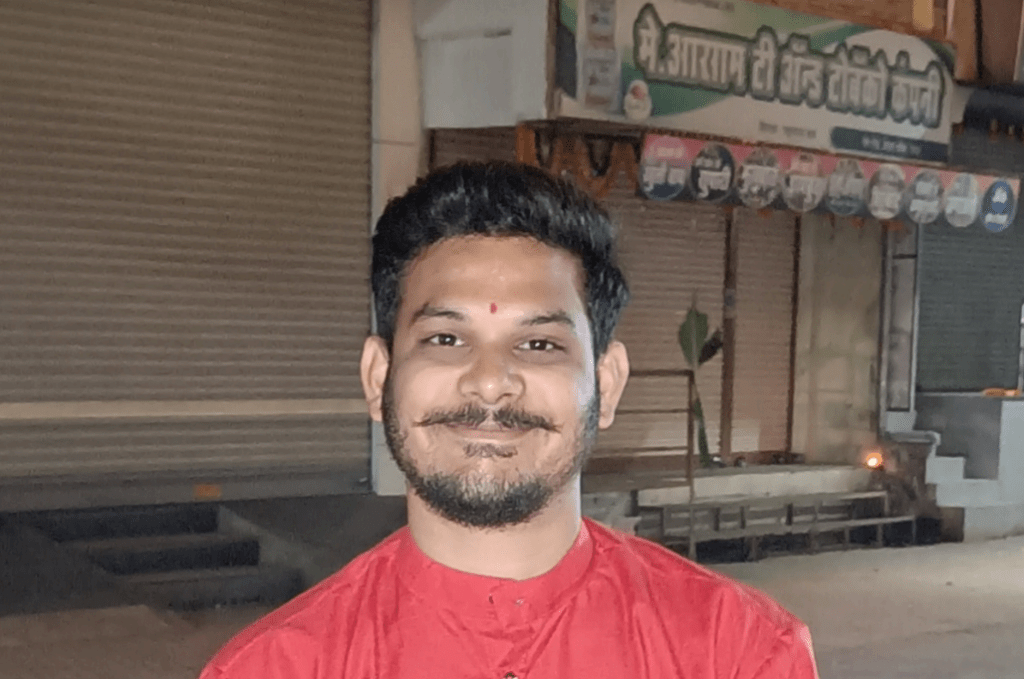 After her children convinced her, Renu onboarded with Swiggy. "Back then I would only receive 3-4 orders from Swiggy in a day, soon it turned into 18-19 orders and that number kept increasing. However, we were still limited to our locality, we wanted more people to know about Tuljai," she says.
Pawan says, "When I studied the restaurant I knew it was doing well. Their USP was providing good quality home-cooked meals. The food was healthy and that gave them an edge compared to the other restaurants."
So why did Swiggy want to partner with Tuljai? "The one factor that rates high here is the authenticity of the cuisine. This is one of the most authentic Marathi restaurants in Aurangabad and we wanted to tap in on that," explains Pawan.
When they first onboarded with Swiggy, Renu had no idea about what would make the business tick online. He says, "I explained how discounting would work and how they could attract new customers. We tagged the restaurant under the right cuisine to get more attention. I got them to make changes in the menu, we added photos for each item, we curated the descriptions and they grew from 15-20 orders per day to 50 in October, 2022. That is a great jump."
In addition, they edited the menu, focussing more on the dishes that sold well. "We also added the 'Cost for Two' tag. Small things like this gave a more wholesome look to the brand. We experimented with discounts and that bumped the business with a sizable increase in orders per day (OPD)," he says.
Speaking about her experience with Pawan and Swiggy, Renu says. "I knew nothing about running a business, let alone a restaurant, so when I onboarded with the platform I was clueless. But I am thankful to Pawan for patiently teaching me the ways of working. Never did I imagine that life would bring me to this point."
As things started to change, no one could envisage what COVID-19 would do to the business. "My son was working in Pune, but decided to join the business, things were stable finally, but then COVID hit. We had to shut our business and we were anxious about the future. When restaurants were allowed to open, we were able to breathe easy. That was another big turn as online picked up pace and we started doing 100 orders per day during the first few months of COVID," she says.
Women driving change
For Renu, starting her business was tough and she had to do it all on her own, so it makes sense that she wants to enable women to make their lives better. "I know the struggle of a woman providing for her family, especially when she isn't highly educated or has worked before. Which is why my staff comprises of only women, most of whom come from difficult backgrounds. We currently have 17 women working for us — right from cooking, serving and cleaning," says Renu.
From cooking in her small kitchen to running a successful business, Renu has come a long way. But she doesn't limit herself to the restaurant. "I also have a catering business where I take party orders and I'm a vendor at some of the big government offices and cater to their party events as well.," she says.
Despite all the success, Renu remains grounded. "I wouldn't be here if it wasn't for my father. He stepped in so that I could manage the business and I will be forever grateful to him for that."
So what does the future hold for Renu? "I plan to start a cloud kitchen soon, so that we will be able to take Tuljai's food to more people," she says.
Where ever the future takes Renu, one thing is for sure she'll find a way to make it through life.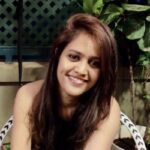 Priyanka Praveen leads content for Swiggy's Employer and Talent Branding team. She comes with 11 years of writing experience having worked for Indian and International news organisations. She loves story-telling, is an avid embroidery artist and a wannabe baker.