In this Women in Tech story, we introduce you to the lady who is heading Swiggy's Drone project.
Swiggy has worked on some ambitious projects in the last eight years. Setting the bar high or should we say the deliveries high, literally in this case, is the latest drone delivery project — the controls of which lie in the able hands of one Shilpa Gnaneshwar, Principal Program Manager at Swiggy.
Shilpa is unassuming, only wanting her work to shine. So when news of the drone project broke out, only a few within the organisation knew who was helping it.
She laughs as she says, "I let my work do the talking. Taking risks and challenges is something that I have thoroughly enjoyed and it was the same when I came up with the idea of the drone project. We were just going to push the boundaries with this and that's all that mattered to me."
Pushing boundaries
Shilpa was born and raised in Bangalore, to working parents. "I've grown up seeing my mother and father work hard. My dad worked in the public sector while mum was a teacher," says Shilpa who adds that it was her mother, who broke all stereotypes back then, that influenced her to be the strong woman she is today.
That upbringing has helped her push boundaries in all the spaces she has worked at so far.
It's been over four years since she joined Swiggy and Shilpa has worked across various teams, making her journey an enriching one. "I've worked with the Driver Org in different areas in the delivery space. I have also worked in Supply, with restaurants, the restaurant owner revamp and even with the trust safety team. I moved to the store front, where I worked with the categories and the menu experience streams and have been part of the team that launched Gourmet, Alcohol, GuitfreeHealthub and more," she says.
Currently Shilpa is part of the location intelligence team. She explains, "Work is a mix of program management, a little bit of product, business, external data acquisitions and everything to help Swiggy in various areas of the delivery cycle"
Shilpa has her heart and head set on Swiggy's drone project, but her love for all things robotics started when she was doing her Masters.
After her undergrad at St. Joseph's College, she moved to the University of Edinburgh to do her MSc. "I've always been interested in robotics, unfortunately I couldn't complete my course in Edinburgh and had to return. I have been trying to find ways to get back to learning and working in the field. That's when the drone project started and it has kept me busy and I'm very happy about that!" she says.
Elevating delivery standards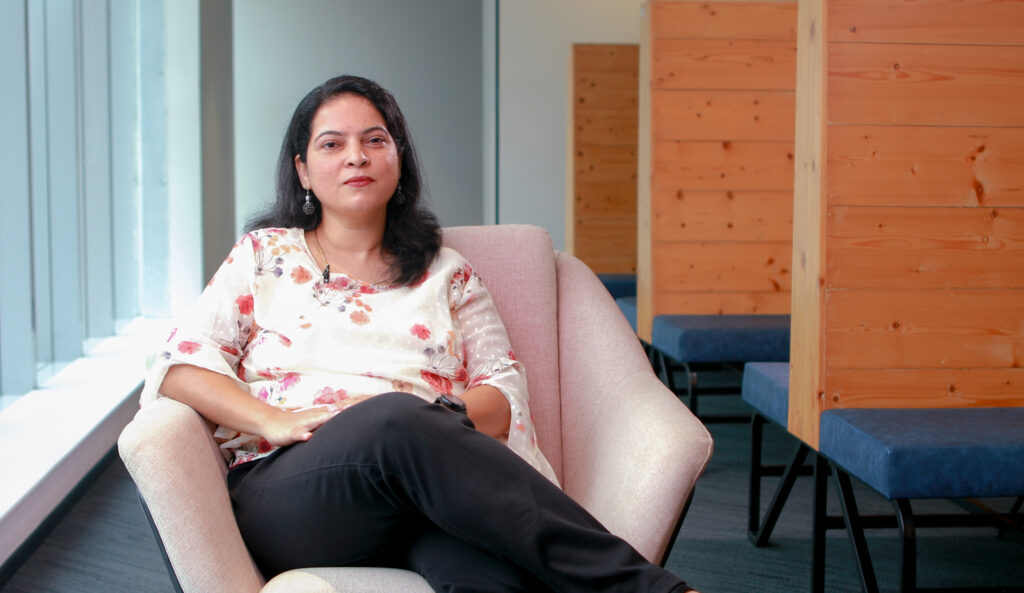 Shilpa's eyes light up when you mention the drone project. Explaining what it is about she says, "This has been my pet project since a while now. I read an article about how someone has delivered a cup of chai in North India using a drone. That piqued my interest and I said, 'If they can do it then why not us?' That was what started this entire drone endeavour."
Despite the challenges, Shilpa was undeterred. "So we submitted an expression of interest along with a consortium to the DGCA and MOCA for the BVLOS experiments and that went very well. That proved to us and the authorities that delivering using drones is possible in a safe manner," she says.
Once that hurdle was crossed, the next challenge was whether this could be done in an urban setting. "All the experiments were conducted on a barren land. There was no way for us to see whether it was a viable option for Swiggy to do an actual delivery through all the hurdles that an urban setup offers. We wanted to do a pilot and see if it'll work out and came up with the entire unit of economics. This year, we also kicked off the RFP process and shortlisted four vendors to execute this as a service project. The pilot is going to kick-off. It's going to be in Bangalore, Kolkata and Delhi NCR," she adds.
While delivering using drones is certainly intriguing, it isn't a new idea, with many companies attempting to do so and most have not yielded positive results. Shilpa is well-aware of this fact. "I know this is a high-risk project since many have attempted it and failed, but there are cases that have done well too. Agreed, that it is quite new in India and that there are issues such as security and import problems, but I see more of the possibilities than I see the issues," she says.
For a project this big, it is impossible to work it out without the support of her managers. Shilpa says, "Dale Vaz, Swiggys CTO and Pradnya Karbhari, VP engineering have been one of the strongest supporters for this project. They have been helpful and supportive, it has made things easier for me to work through."
Empowered women empower women
Today many women are taking to the tech space, unlike before. But it is still a challenge to make space for oneself in a field that has mostly been dominated by men.
Speaking about her experience of being a leader, she says the company has helped her get better. "Swiggy has given me the space to push boundaries and take huge risks. It's hard to find the drive to do something when there is not enough support and I have been fortunate enough to find that in Swiggy. The environment here is quite collaborative where people want to support each other, irrespective of how high you are in the ladder or who you are, everybody wants the support. That is something I have imbibed too."
How can one push more women to join the tech space and reduce the gender gap? She says, "I do think the opportunities are there, but women need better support systems and once they get it, they'll definitely shine."
While things have changed for women over the years, plenty of challenges still remain. "Today you could say that husbands and wives are equal, but I still think that things are not on an equal footing. Women juggle a lot of things and can do well with support. For a working mother things get a tad bit more complicated because managing home and work is a challenge, this is where that support system, both at home or work, comes into play."
Shilpa says that most women are able to manage the personal life part where they receive help from family or are able to get other forms of support, but work is a different ball game. "Companies need to provide opportunities to make things easier for women. Swiggy has been making work easy for its employees including new mothers with their policies. How can companies in general do better? I think companies and managers should have a sense of visibility for their employees and what their future will look like. Where are they going to go next, what is the progression on the career front? These are questions that need to be asked and answered.
"Companies should also invest in individuals, groom them to be better, help them with different aids, tools, mentoring programmes, so that any employee can be the person they want to be as well as what the employer wants them to be. I think that growth path will really take an individual forward," she adds.
At any given point, Shilpa has her head deep in her projects, but this mother of a six-year-old makes time for her daughter and her hobbies. "I absolutely love my work, but spending time with my daughter is my biggest joy in life. I also find time now and then for my hobbies, some of them being gardening, quilling and reading," she says.
Shilpa is setting the bar high, but if there's one thing you can take away from her life, it is this — not everyone needs wings to make their dreams come true, sometimes you just need a drone.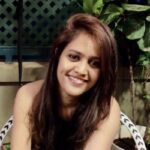 Priyanka Praveen leads content for Swiggy's Employer and Talent Branding team. She comes with 11 years of writing experience having worked for Indian and International news organisations. She loves story-telling, is an avid embroidery artist and a wannabe baker.