Feb 06, 2023, Bangalore: Swiggy, India's leading on-demand convenience delivery platform, today announced that Mallika Srinivasan, Padma Shri awardee and Chairman and Managing Director of TAFE, Shailesh Haribhakti, Chairman of Shailesh Haribhakti & Associates, and Sahil Barua, Managing Director and CEO at Delhivery will join the company's Board as Directors.
CEO and Co-founder of Swiggy, Sriharsha Majety said, "We're very excited about bringing on Mallika Srinivasan, Shailesh Haribhakti, and Sahil Barua to Swiggy's Board of Directors. They have very rich and diverse experiences in building sustainable businesses at scale. Getting these new and powerful perspectives and strengthening our governance will immensely benefit us as we march ahead in our mission to bring unparalleled convenience to consumers."
"Swiggy is an enterprising and innovative company that has redefined customer convenience and impactfully altered lifestyles. I am pleased to join the Board as the company moves forward in pushing boundaries and redefining newer segments," said Mallika Srinivasan, Chairman, and Managing Director of TAFE.
Shailesh Haribhakti, Chairman of Shailesh Haribhakti & Associates, said, "I am looking forward to being a part of the Swiggy board. As a young, privately held company, their focus on having the right discipline, governance, and expertise on the board makes me very optimistic about the company's future, and its ability to bring its mission of delivering unparalleled convenience to users to life."
Sahil Barua, Managing Director and CEO at Delhivery said, "Swiggy's mission of creating value through convenience for its large ecosystem of consumers, delivery partners, restaurant partners, and sellers is truly ambitious and inspiring. I look forward to supporting the Swiggy management team in their quest to build a world-class business that serves millions of customers in their everyday needs."
These are the first independent directors on Swiggy's board and join current members: Sriharsha Majety – CEO and Co-founder of Swiggy, Nandan Reddy, Co-founder of Swiggy, Larry Illg, CEO of Prosus Edtech and Food, Ashutosh Sharma, Head of Investments- India, Prosus Ventures, Sumer Juneja, Managing Partner, India and EMEA, SoftBank Investment Advisors and Anand Daniel, Partner at Accel.
About Swiggy's new Independent Directors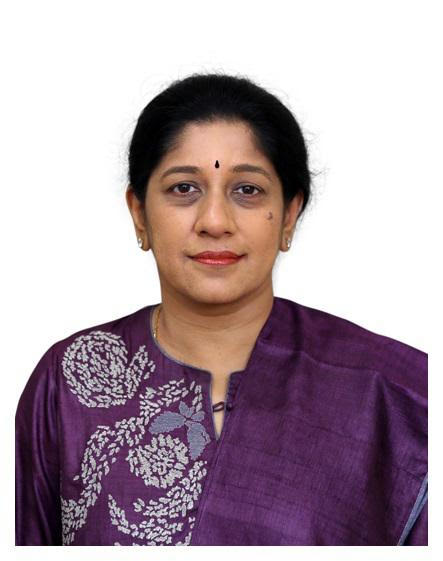 Mallika Srinivasan
Chairman and Managing Director, TAFE
Mallika Srinivasan is a Padma Shri awardee, thought leader, strategist, and a well-known philanthropist with an abiding interest in ensuring the development of India's agriculture, education, and healthcare. She is well-recognized for entrepreneurship, commitment to excellence, and contribution to Indian agriculture, machinery business, and academia. Presently the Chairman & Managing Director of TAFE – Tractors and Farm Equipment Limited, and Chairperson, PESB, she serves on the Board of AGCO Corporation – USA, Alliance for a Green Revolution in Africa (AGRA), and US-India Business Council (USIBC). She has served as a Director on the Boards of Tata Global Beverages Limited (2008-18), Tata Steel Limited (2012-22), and the Executive Board of the Indian School of Business (ISB) – Hyderabad (2002-22). She is a core member of the BRICS Women's Business Alliance (BRICS WBA) and a member of the India-US CEO Forum.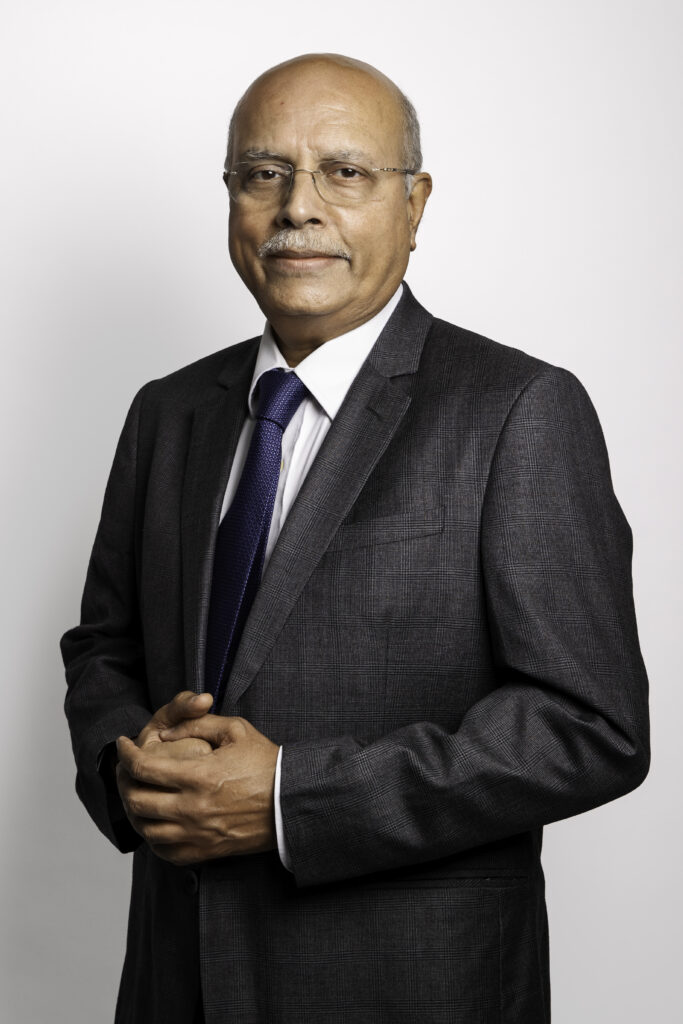 Shailesh Haribhakti
Chairman of Shailesh Haribhakti & Associates
Shailesh Hairbhakti is the Chairman of Shailesh Haribhakti & Associates. He is a Chartered and Cost Accountant, an Internal Auditor, and a Certified Financial Planner and Fraud Examiner.
A well-known thought leader on the Indian Economy and Public Policy, he is a Board Chairman, Audit Committee Chair, and Independent Director at some of the country's most prominent organizations. An Extech (Exponential Technologies), ESG (Environmental, Social, Governance), and IR (Integrated Reporting) evangelist, he has authored two books titled – "The Digital Professional" and "Audit Renaissance"- topics he is highly passionate about.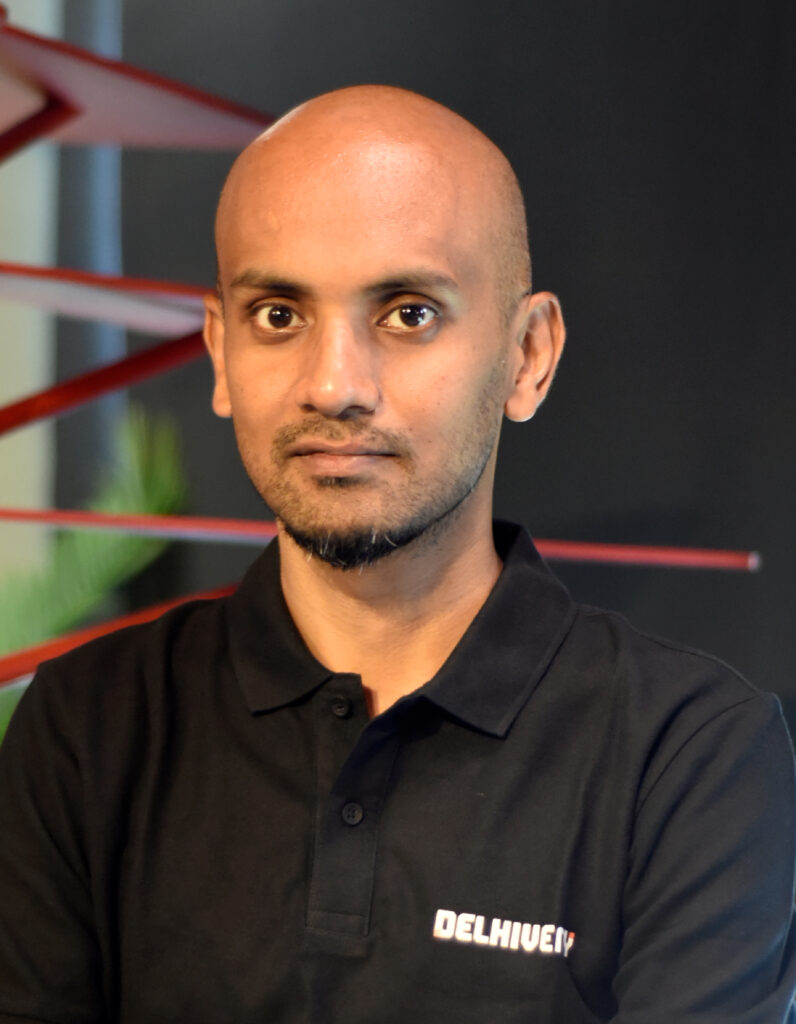 Sahil Barua
Managing Director & CEO at Delhivery
Sahil Barua is the Managing Director and Chief Executive Officer of Delhivery. He holds a bachelor's degree in mechanical engineering from the National Institute of Technology Karnataka, Surathkal, and a post-graduate diploma in management from the Indian Institute of Management, Bangalore. He was previously associated with Bain & Company India Private Limited as a Consultant.
About Swiggy:
Founded in 2014, Swiggy is India's leading on-demand convenience platform with a vision to elevate the quality of life for the urban consumer by offering unparalleled convenience. It connects consumers to over 200,000 restaurant partners in hundreds of cities. Its quick commerce grocery service Instamart is present in over 25 cities. Swiggy's latest addition, Dineout, offers users experiences in high-use categories like dining out and events in 20 cities across the country. Using innovative technology, Swiggy provides a hassle-free, fast, and reliable delivery experience. Every order delivered by Swiggy's delivery executives, ensures a host of customer-centric features like lightning-fast delivery, no minimum order value, live order tracking, and 24/7 customer support.