Meet Avinash Mohanraj and get an insider's view of product operations at Swiggy.
Director, Product Ops at Swiggy, Avinash Mohanraj says that he is a product of the kindness of people he worked with in his early days at Swiggy. True testament to his humility, this sentiment doesn't tell you just how committed and passionate Avinash himself is. Through constant experimentation, exploration and collaboration, he found his way to Swiggy and evolved into a leadership position like a pro. From working as an analyst to dabbling in permaculture; from surveying and reporting on children's education in rural areas, to diving into the deep end of product ops – he's done it all.
Here's a walk through the life and times of a Swiggster who is consistently pushing the envelope when it comes to learning through doing. 
Let's go back to the start. Where did you study and how did your career journey begin?
I did my B.Tech in IT from SRM University. I was always interested in computer science and problem solving, but at the time I didn't concretely think of making a career out of it. I began my professional journey with this start-up called Beroe that specialises in procurement intelligence. They help Fortune 500 clients with their procurement decisions, and I worked there as an analyst for two years, straight out of college. To give you the specifics, I was dealing with cost modelling – this basically involved working with suppliers, understanding overall cost structure, negotiating prices, etc. If I had to break it down in simple terms, I was helping people buy stuff.
After that came an interesting phase of my life. I took a break and ventured out on these random trips, traveling around, experimenting with permaculture in Auroville, exploring jobs in the social sector, and even dabbling in education. I was keeping my options open and looking for something that I would enjoy and be good at. That's when I found a job at this NGO called Pratham. With them, I worked on understanding the learning level of children in rural areas across the South – this included surveying and creating reports, alongside liaising with governments and agencies to develop and monitor intervention programs. I was with Pratham for two years, and then entirely by accident, Swiggy happened!
I was looking to find something that would bring me back to my hometown of Chennai and I happened to find out about Swiggy through a friend. I had some experience in operations and I thought, 'all right, why not apply?' To be honest, I wasn't really a fit in terms of the JD, but I still got a chance to interact with Bharat Bongu and Gunjan who were heading Business and Operations at the time. I sat down with them and explained to them what I'd done in the past. I also got to understand the model at Swiggy, and felt that considering my hands-on experience, I would be able to contribute.
The rest, as they say, is history. I can hardly believe that it's been around eight years since I joined.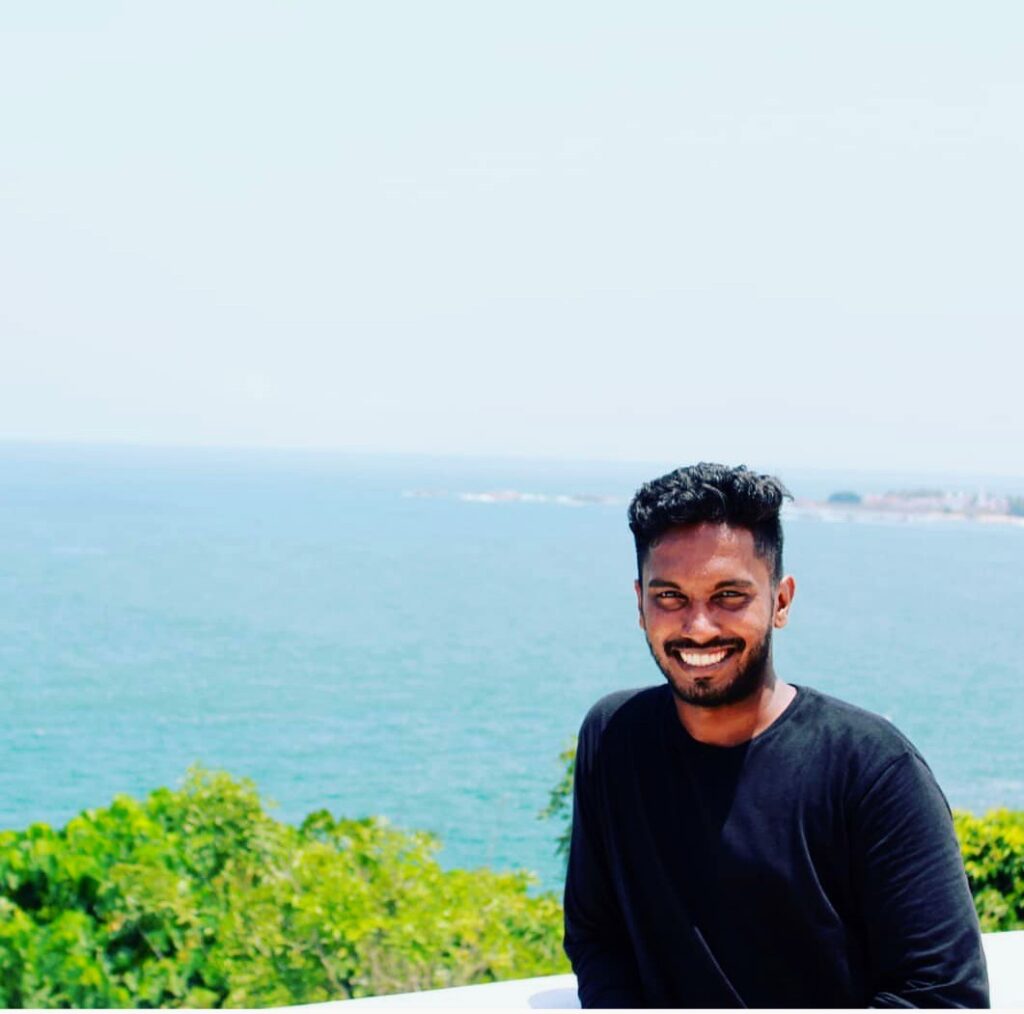 Since you mentioned that you didn't "strictly meet" the JD requirements at the time, tell us a little bit about your interview experience back then.
Oh, it was actually quite a unique experience. I applied through the careers site and ended up also writing to a bunch of people, including the founders. I don't even know how I found their IDs, but I managed to get a hold of them and reach out to multiple people at Swiggy. I still remember the cover letter I sent when I applied. It was detailed with insights into how many restaurants Chennai had, where their IT hub was, and other little details pertinent to the business.
Essentially, I wanted to assure the hiring team that while I didn't really know the business too well, I definitely did believe in what they were doing and what they were aiming to achieve.
The interview experience itself was really enriching and the kind of questions they asked even back then were genuinely challenging and thought-provoking. For instance, instead of asking a basic question like how quickly we could execute a delivery, Bharat was diving right into things like the cost-per-delivery, which I thought was a very far-sighted approach to take in terms of metrics. And to tell you the truth, I didn't have a lot of right answers. But what did the trick for me was that I had a lot of the right questions. I believe that's pretty much why I got selected, because the focus of the interview was on having the right kind of attitude to hit the ground running and keep picking up new things along the way. I also remember that one of the rounds was a peer-led interview. So, even that many years ago, Swiggy took a futuristic route to hiring. All of this convinced me that I would have an exciting, productive learning experience.
What does technology mean to you?
Technology has been a great enabler for society. Companies like Ola, Swiggy and Urban Company (in the Indian context) have reduced the distance & time for multiple services to reach the general public. Technology democratises a lot of aspects that otherwise would have been restricted only to a privileged few.
An extension of the previous question – Why did you choose the field of technology as a career?
I believe technology has high compounding effects on the effort an individual puts in. This is also true for the output that is delivered by means of that technology. This makes the entire endeavour sustainable and cost-effective. Also, in the long run when I do want to explore entrepreneurship, I feel the entry barrier in technology would be fairly low in terms of capital, resources & location/geography compared to other sectors.
How was it to join so early on in Swiggy's journey and then go on to spend eight years here? Tell us the 'then and now' of it.
There weren't a lot of people in the early days, so there was a significant amount of thinking on your feet involved, and I think this built a very agile culture. I'd always thought that NGOs have this sort of an environment, but in many ways, Swiggy was no different. I found that exhilarating right from the beginning. Also, so much of it was very new to me, and I won't forget how helpful everyone was whenever I needed guidance or hand-holding. You know, when I think back on that time and reflect on where I am today, I feel like I'm a product of the kindness I witnessed and continue to witness at Swiggy.
Then on, once I got a hang of the business model and larger goals, my excitement reached new levels. I was learning on-the-go, being exposed to fresh ideas and insights at such a high frequency. Till around 2017, Swiggy had its hyper-growth phase, where every single day was immensely fun and interesting. I mean, there's a reason I've stayed here for seven years!
You can imagine how long seven or eight years is in Swiggy's journey. I distinctly remember that when I was hired for the launch of Swiggy in Chennai, one of my first responsibilities was to meet restaurant owners and explain to them what we did and how we could work together with them. At the time, many people I met didn't even know how to pronounce our name! But in the first couple of months itself, we picked up pace quite well and signed a lot of restaurants as a team. The best way to explain our energy levels is to compare that phase with a rocket launch. The preparation, the enthusiasm, the sense of accomplishment after clinching a partnership, and the celebrations – all of these gave us such a massive rush. From the first order to the first 100 orders, from hitting that refresh button as we tracked orders, to charting out subsequent plans and reaching 100 Delivery Executives – it was like sitting in a war room, strategising and winning. The sense of ownership that came about from building something together was unmatched. There wasn't a single day that I didn't look forward to work.
It's been all the little things that have made a huge difference over time. One memory that stands out is us going and distributing free brownies to customers who had received their orders late, as a way of making it up to them. When I look back on that time, I'm quite mind-boggled by the kind of things we did that lent such flavour to life and work. There's so much to say about the early days that no matter how much I talk about that period, I wouldn't do it justice. I was like a kid in candy land – experiencing, embracing and enjoying every tiny aspect of being a Swiggster.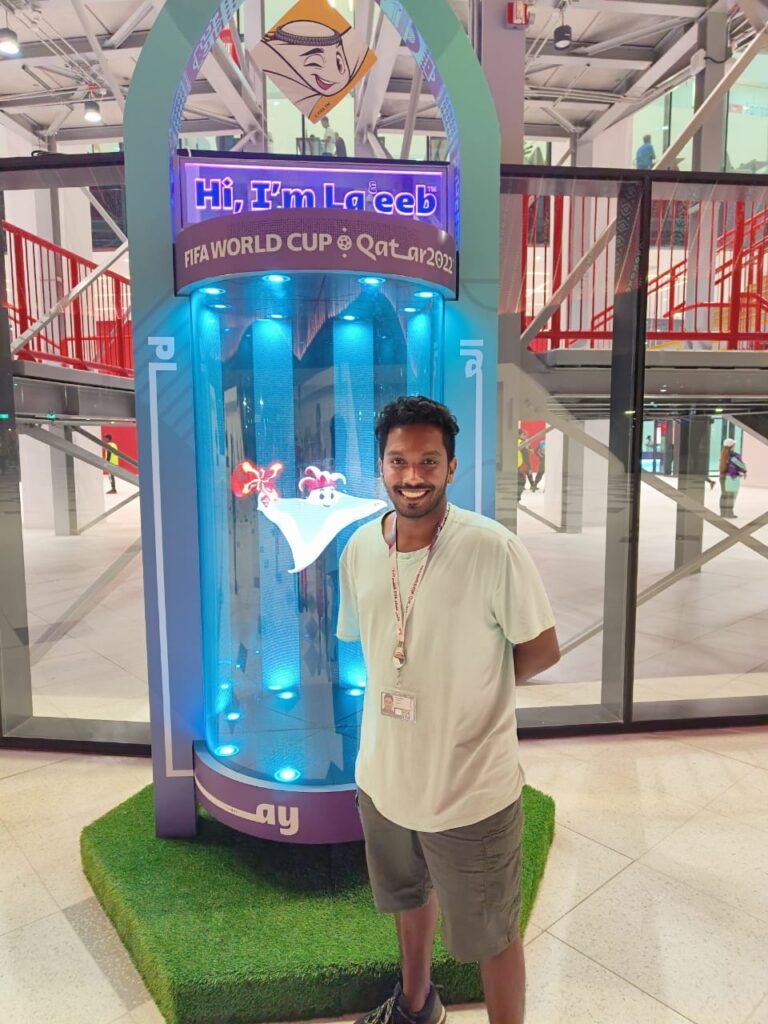 That's quite a journey! And how was your experience moving out of Chennai?
When I left Chennai, we had touched around a lakh orders a day, which was a long way from where we started. I then moved to the central team in Bangalore and started working in product ops with a team of just two to three people. What we set out to do was very different from what it ultimately turned out to be. Today, product operations have a massive horizontal role to play across the organisation, and I'm super-thankful to Frinson who was leading product operations at the time, for being a wonderful mentor and leader in this sphere. I got to learn the fundamentals of product ops because the journey was almost like establishing our own start-up within Swiggy – right from defining what product ops means for the company and understanding everything that needs to be done, to finally proposing the idea at the HR level. I recall also conducting a lot of interviews with Product Managers, taking the fundamentals of product ops and building on them to fit the Swiggy context. From a two-member team in the beginning, we are now a team of 100 Swiggsters across product ops and product support, and I can't thank Frinson enough for spearheading my growth in the early days.
All in all, I'd say I've had a steep learning curve with so much to gain at every juncture, and I'm really grateful for the sheer breadth of opportunities here. 
We know there's a lot to say about your time at Swiggy, but if you had to identify some specific projects or milestones that are really close to your heart, what would they be?
Off the top of my head, I remember a time when we started off in Chennai with a certain cost-per-delivery, and by the time I left, it dropped to less than 25% of what we began with. As a team, we felt great about how we evolved so drastically over time to play what I believe is a huge role in the evolution of India's gig economy. On a more emotional note, what comes to mind is the kind of initiatives we had for our Delivery Executives. We got school bags for their kids, provided monthly groceries for them, and sometimes got sweets for them to celebrate festivals. We would even invite their families for lunches. We really wanted them to know that their contributions were valued. It felt genuinely rewarding to be able to benefit and impact people as a part of the job.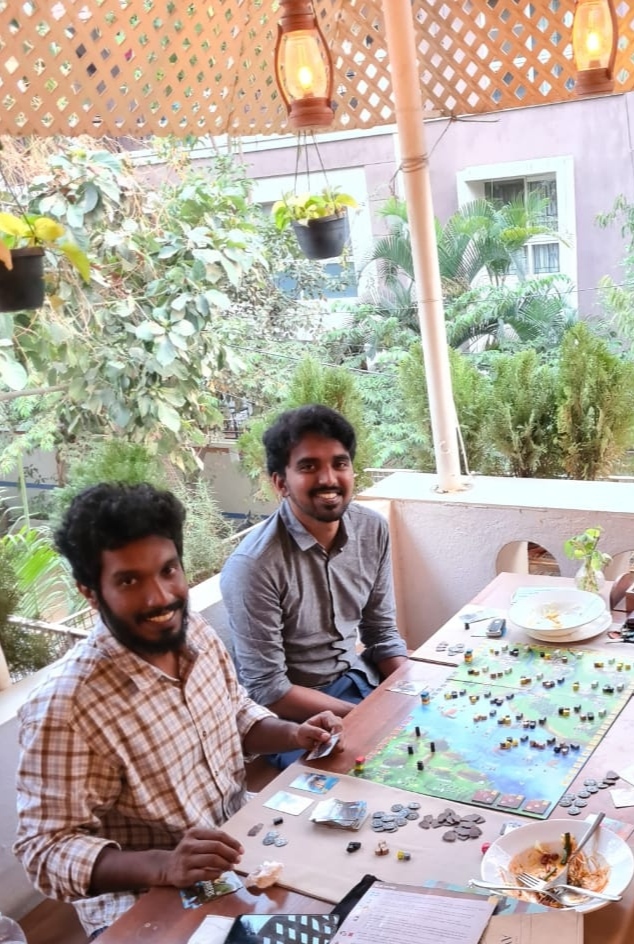 What gets you excited to work? And what do you enjoy most about solving tech problems at Swiggy?
Swiggy has always been an organisation that offers high ownership to its employees, I think this aspect has always kept me excited about anything that I do here. The culture plays an important role in this, because not once in my eight years of being a Swiggster have I felt insecure in meetings and conversations with managers or leaders. Here, it's never about "who is right" but all about "what is right".
Also, our department (Product Ops) sits at the intersection of tech and business. So, you get to witness and be part of the entire journey of tech solutions for business problems/outcomes. Right from how a normal business requirement translates into a tech requirement, to how it finds shape in the suite of products that we've built, and then finally gets implemented on ground to deliver business impact.
And what is it that made you stay put at Swiggy?
For me, learning and growth opportunities are extremely important. And at Swiggy, I've always been given the chance to explore, experiment, and even fail. My managers have had my back and empowered me with the freedom to make mistakes and bounce back. I believe the company as a whole really enables us all to take on newer responsibilities, take creative liberties, innovate with ideas and think out-of-the-box without shooting down ideas and proactive proposals.
I've realised over time that if you're someone who enjoys learning, building things and having a lot of fun through it all, then Swiggy is the place for you. Yes, it's fast-moving. Yes, some days will be overwhelming because you'll find yourself outside of your comfort zone. But isn't that the best way to learn, after all?
What's one Swiggy value you resonate the most with?
Act like an owner. In my personal view, this one value can encompass all the other values. Once a person starts to act out of their free will and with complete ownership, they are bound to do the right thing at that moment regardless of their likes or dislikes.
Tell us a little bit about your experience with the Future of Work policy.
I am more of a 'go to the office, meet folks, catch up over a walk' person. While I like the flexibility it offers, I would any day like to go back to pre-covid days. But it's a great benefit to have, and one that empowers us with a lot of freedom to work in a way that best suits our roles.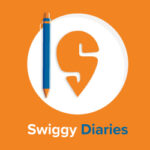 Swiggy Editorial is a team of writers who work with the company's Employer Branding team.