This is how Minis on Swiggy helped Bangalore-based Soapistry reach many new homes.
Growing up, most of us were taught that "Idle hands are the devil's workshop". But for Bangalore-based architect, entrepreneur Roopa Vasanth, being bored was actually good. Infact, a great thing. In 2019, after she was "bored out of her mind" she attended a soap making class. What seemed like a random idea, actually turned out to be the start of her business Soapistry, with her daughter Maya.
This is the story of a mother-daughter duo, the joys and challenges of working together and how Minis on Swiggy is playing a small role in taking these hand-crafted soaps across homes in India.
Setting the bar high
Roopa Vasanth is an architect who has been working in the field for 20 years. She had no intention of starting another business, but life had other plans for her. "In July 2019, there was a period where I was getting bored and wanted to try something new. I looked up a soap-making class. It was interesting to learn the different techniques of it all," says Roopa. After her class, she found herself wanting to learn more about soaps and started researching more. "I looked up videos on social media platforms and started experimenting. I had no goal to start the business, but I thought there was no harm in posting photos on social media. Little did I know it would take off suddenly," she adds.
As luck would have it, Maya also completed her undergraduate the same year and helped her mother with marketing and social media. In October 2019, Roopa and Maya started their business at home.
"We did not go in with any expectations. In 2019, the market for handmade soaps was very raw. But, young people between the age of 20 to 35 years were interested in trying out chemical-free soaps. Then COVID-19 hit in 2020. Back then, people had the time and money and many were interested in buying things like soaps. We did well," says Roopa, who hand makes all the products.
Working with her daughter.
When you ask Roopa if it was all rosy working with her daughter Maya, she laughs. "We did drive each other crazy, but we also learnt a lot. Because we have very different ideas, early on we divided our roles. While I took care of the entire process of making the products, Maya handled marketing and social media. Where I lacked, she made up. And what she didn't know, I covered."
After she initially started making soaps, it was Maya who encouraged Roopa to make it bigger.
A little over two years ago, Maya moved to the UK to pursue her Masters in Marketing. "After she completed her undergraduate degree, she was a little confused about what she wanted to do. But once she took up marketing for our business, I think she found her calling. She realised that she loved marketing and I would say, our business helped her realise what she wanted to do moving forward," says Roopa.
With Maya away, Roopa's younger daughter Lakshmi helps her out with social media.
Mini steps to better business
So how did Minis on Swiggy happen? "When Minis started I received a call from one of the employees. She explained that this was a commission free platform meant to help small business owners. In addition, the platform is easy to use. Obviously, that excited me," she says. A little while later she onboarded with the platform.
For Roopa, Minis is all about convenience, especially for business owners who aren't as tech savvy or who don't have the time taking care of various platforms to sell their products.
Speaking about why Minis is so special, she says, "After Maya left to pursue her Masters in London, I was left with handling pretty much everything. When Minis approached me, the idea of spending more time and energy on another platform was not exciting. That was only until I started using it. Minis is seamless and easy, for someone like me, who isn't as tech savvy, this is the definition of convenience. It is user-friendly, quick and easy to use. It's not a chore. . I can still focus on making soaps and expanding my line of products. I even got my mother to test the app and it was easy for her. It's that simple!"
What's one word of advice she would give to entrepreneurs looking to onboard with Minis? "I always tell people that it is an easy thing to do. Yeah, initially you have to put in hard work to let people know you are on Minis, but once you do that, and once you're a little established, I feel you don't need your own website. It's what most small business owners need to grow," Roopa explains.
"After onboarding with Minis, our orders have definitely gone up. A lot of my customers who used to order on my website now order on Minis only. I think the ease of ordering is what makes people want to go to Minis rather than go on my own website," she adds.
Over the course of time, Roopa has added several products to her brand. She says, "We started with soaps and later introduced body butters, whipped soaps, lotions and we now plan to sell serums as well."
Things have changed a lot over the years, but for Roopa and Soapistry the future looks bubbly.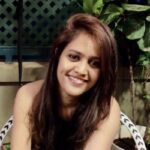 Priyanka Praveen leads content for Swiggy's Employer and Talent Branding team. She comes with 11 years of writing experience having worked for Indian and International news organisations. She loves story-telling, is an avid embroidery artist and a wannabe baker.