A newly-turned SDE-II shares his love for coding, problem-solving, and Swiggy.
When Utsav Mishra made his way to Swiggy, his heart was set on bringing the best possible experience to the customers with the help of his problem-solving friend, technology. In his nearly two-year stint, he has done that and much more. On this ever-evolving journey with the company, he has been central to projects that have banked on collaboration and a fine attention to detail.
He details the various aspects of being a Swiggster, from his favourite value and why he has '"two managers" because of the Future of Work policy to why budding engineers should never stop tinkering with technology to bring more convenience to the world.
Tell us about your educational background and areas of interest.
I pursued my studies at NIT Kurukshetra and embarked on a professional journey with Oracle before finding my place as an SDE 1 at Swiggy. Beyond my love for coding, I have a deep interest in financial well-being, constantly seeking ways to achieve stability and personal growth. In my leisure time, I play badminton and satisfy my wanderlust by travelling to different places and exploring varied cultures.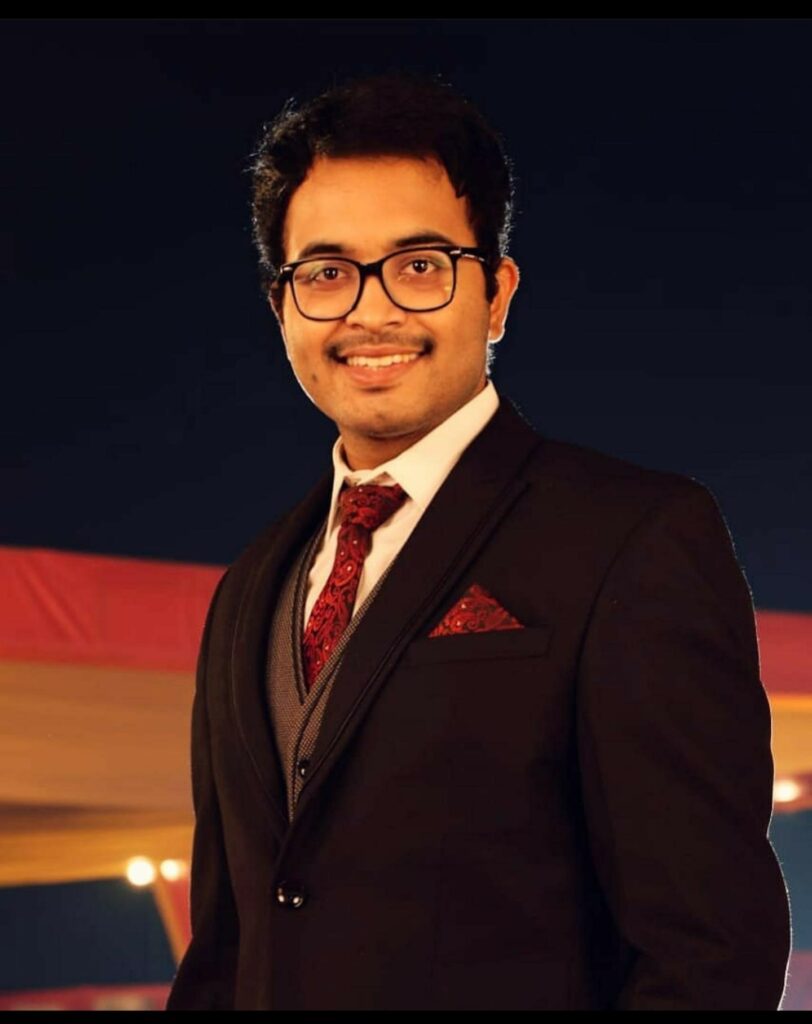 Swiggy has been your home for nearly two years now. What would you say is the most exciting part of your work?
It has to be the thrill of creating something out of nothing, for sure. I still remember the team I worked with was new and on a mission to build a platform for quality governance. We turned ideas into reality using the power of code. The best part is knowing that my work directly impacts lives, making their delivery experience convenient. It is a simple joy but keeps me excited and motivated at Swiggy.
Solving tech problems at Swiggy has several exciting aspects. I get to tackle challenges and solve problems to make a tangible impact. The focus on continuous learning and fostering a collaborative environment helps too! The 'Stand-up & Disagree but Commit Fully' ideology is also helpful. It gives a sense of ownership and does not inhibit me from exploring and implementing ideas.
You have been at Swiggy for almost two years now. How would you describe your journey so far?
It has been splendid! Working here feels like an ever-evolving journey. From the early days of learning and adapting to new technologies like Golang to collaborating with talented colleagues on complex projects, I have enjoyed every bit of the work that has come my way. It has its ups and downs too, but so far, so good!

What can you tell us about your team and the work you've been doing together?
The team has been fantastic right from the get-go. My manager, Abhijit Pati, has been helpful at every stage and perfectly fits the 'caring manager' tag. Vikash Sharma and Ranju Panchariya have been pillars of support too.
One of the main projects we have been working on is developing a cutting-edge software platform. It addresses critical business needs and streamlines operations. Attention to detail, a deep understanding of technology, and adapting to evolving requirements are some prerequisites to completing this project. It requires a deep technological understanding, attention to detail, and adapting to evolving requirements.
The team has embraced a culture of continuous learning. We actively bounce ideas off one another to see what can be done better and stay up-to-date with industry trends. Exceeding expectations is one of the things we strive for and it cannot be done without each other's support. Dull days don't come by often because we enjoy each other's company.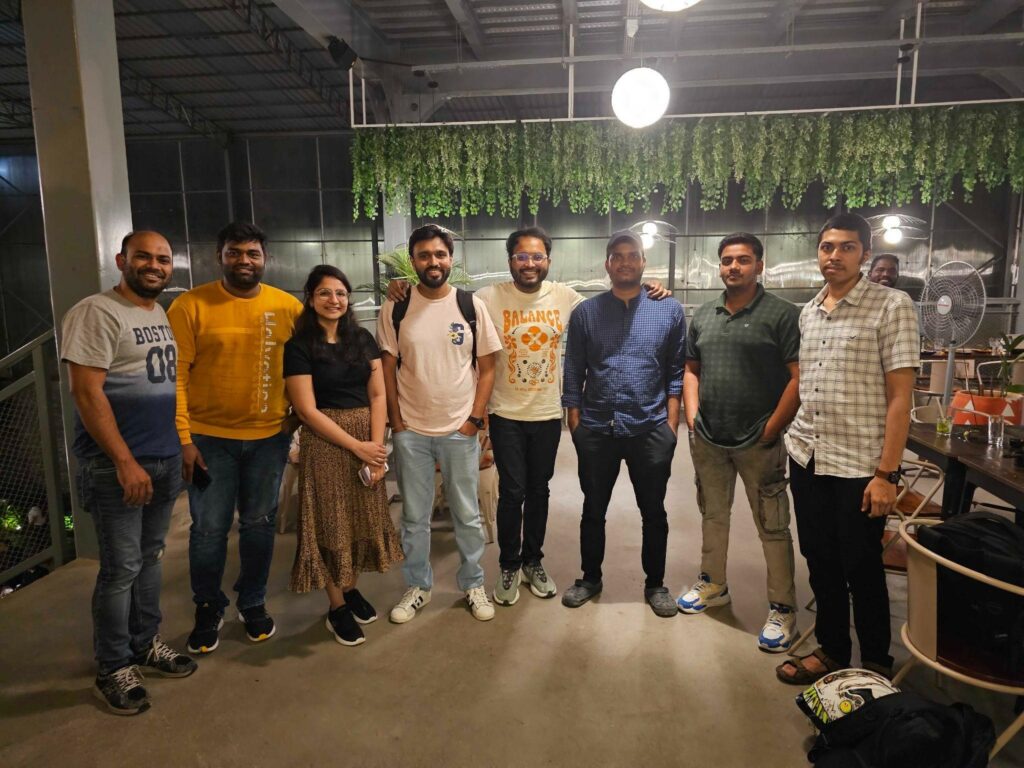 Looking back, how has your work life changed from day one to now?
When I started as a software developer at Swiggy, I had a basic understanding of software development. It has grown significantly in regard to domain knowledge, problem-solving, and communication. Working on diverse projects has broadened my skill set, aiding my professional growth. I can also see improvement in my technical and time management skills. There is a shift in where I was on day one compared to today. And, I have definitely levelled up.

How has technology influenced you? What made you want to make a career of it?
Technology is empowering and allows for continuous learning. It's a magical realm where problems get solved, and innovation runs wild. I decided to dive into this world because it allows me to make a difference. Plus, who wouldn't want a career that lets you build cool stuff and embrace the geek within? So here I am, a software developer on a mission to conquer bugs, craft elegant solutions, and embrace the quirks of technology.

What's life like for an SDE-II at Swiggy?
Reflecting on my journey as an SDE-I at Swiggy, I can't help but chuckle at the challenges we have overcome. We maintain high standards at Swiggy in terms of planning and execution. Everything has a system that follows the principle, 'The more time you take to plan, the less you will take to code.' From diving headfirst into groundbreaking projects to collaborating with the brightest minds in the industry, my Swiggy ride has been one of innovation and intellectual stimulation. The hard work has also helped me level up to SDE-II.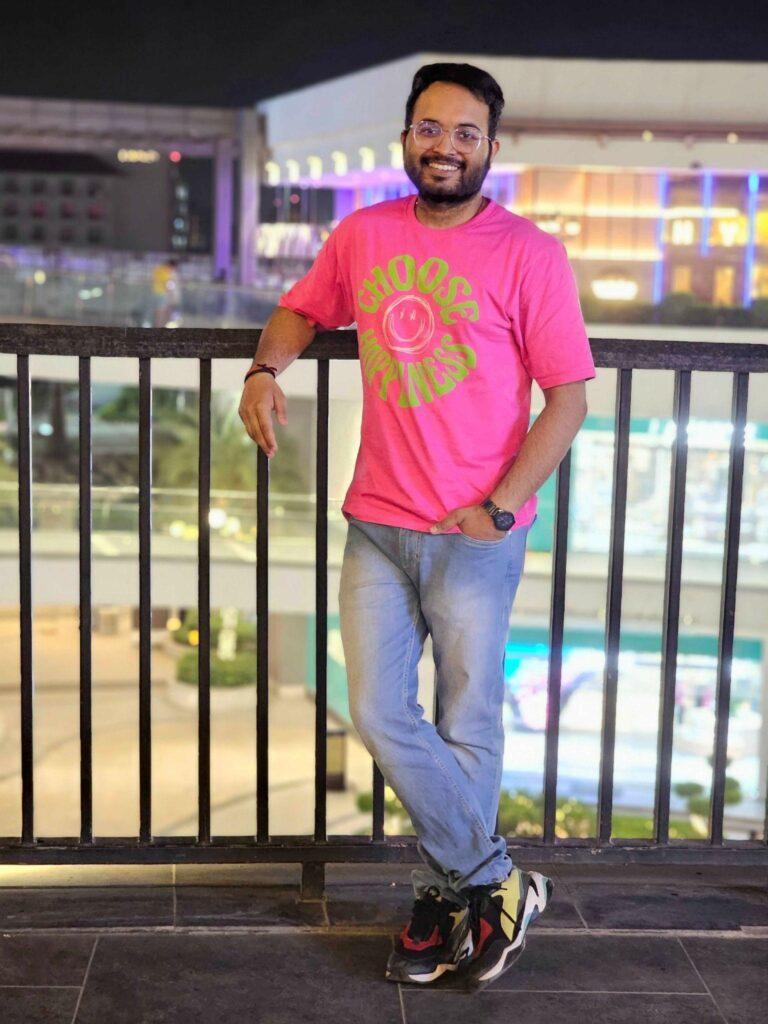 Are there any projects or experiences that are especially close to your heart?
I faced transitional challenges when switching from static to ephemeral environment, but the platform's development around this concept truly captivated me. So, it's not just a project but the Quality Governance Platform that holds a special place in my heart. It has become a testament to our commitment to excellence and is instrumental in driving quality across Swiggy, and it stands out as one of my favourite achievements.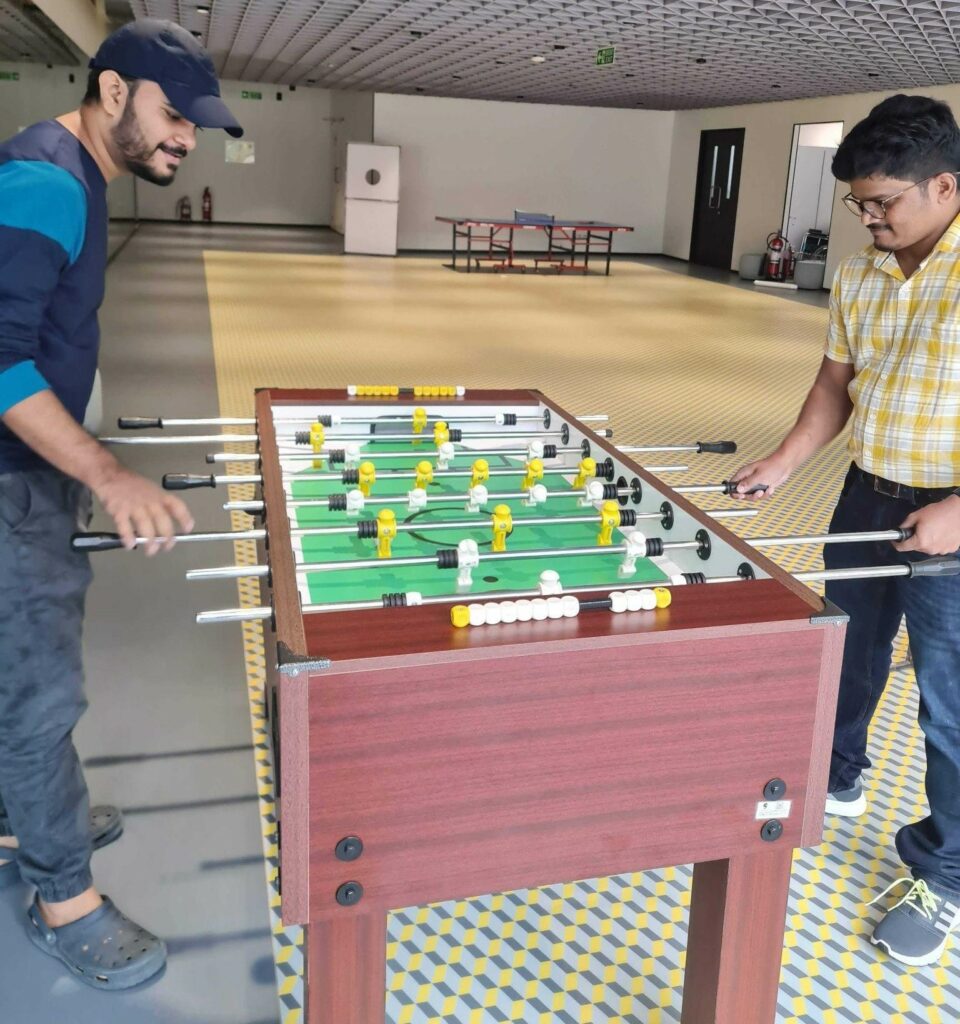 One of the benefits Swiggy provides its employees is a Learning Wallet, where you are given a certain budget to take on personal and professional development opportunities. How did you use your learning wallet in 2022?
I am an avid reader, so the first thing I got from my Learning Wallet was a Kindle and hardcover self-help books. With the Learning Wallet from Swiggy, I get more than just books. It's my ticket to a pool of knowledge including financial literacy courses.

What Swiggy value do you connect with the most? How would you describe Swiggy as a workplace to aspiring Swiggsters?

The Swiggy value that resonates with me is, 'Be Humble.' For me, humility allows us to be open to feedback, build trust, and create a positive work environment. It not only helps in making sound decisions but also contributes to delivering top-notch work.
When I think of Swiggy as a workplace, the first words that come to mind are innovation and customer-focused. It's a hub of creativity where everyone is encouraged to think outside the box.
What are your thoughts on diversity & inclusion in the tech industry and workplace – where are we headed, and where can we improve?
Diversity and inclusion in tech are vital to creating innovative, user-friendly products and services. It is great to see Swiggy's commitment to building a diverse and inclusive workplace. I recently joined a group called SwAG, the Swiggy Allyship Group focused on making the LGBTQIA+ community comfortable and appreciated. Here diversity is not just about women in tech but everyone in tech.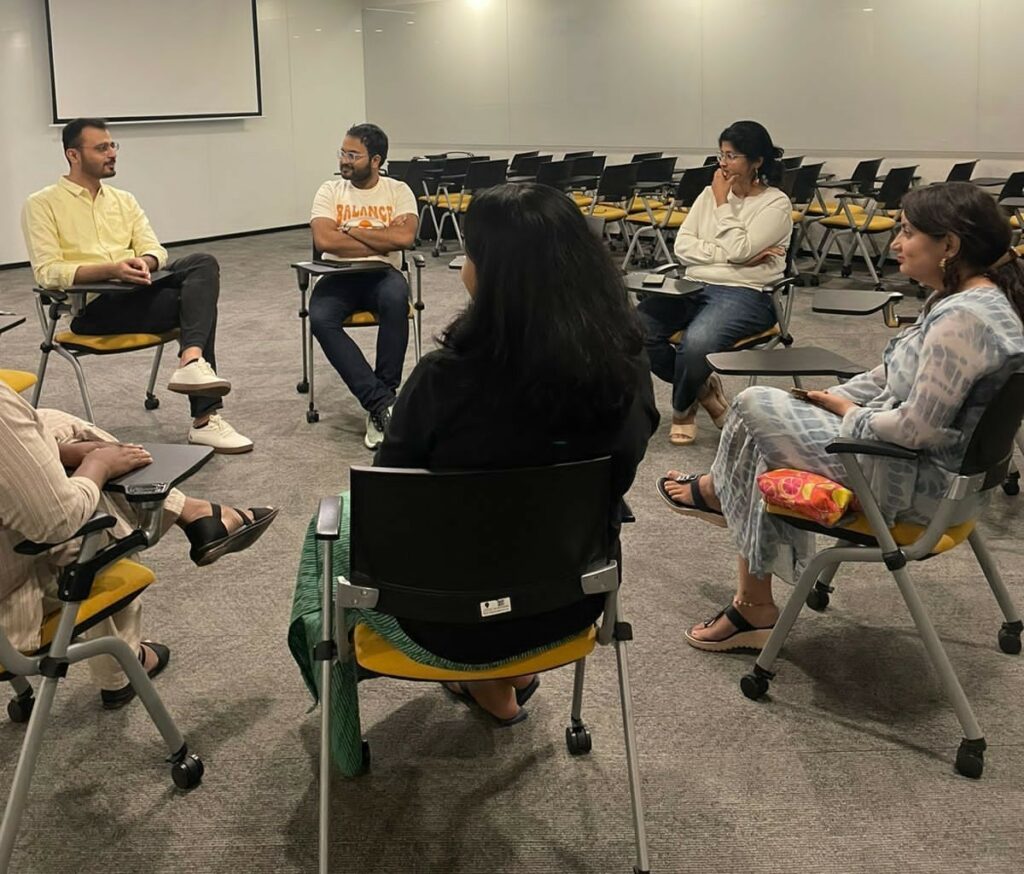 Can you tell us about your experience with Swiggy's Remote-First Future Of Work policy?
It has been a game-changer for me. I love having the flexibility to work from home when I want to, and I can also go to the office when needed. It is the best of both worlds! Just that I have two managers now, with Mom being one. It's safe to say she loves the remote first setting more than me. Swiggy also allows moonlighting, and it facilitates my outlook towards financial well being.
If there was one piece of advice that you could give to aspiring engineers, what would it be?
Embrace your inner curiosity and let it run wild. Pounce on new ideas, and explore uncharted territories. Never stop asking questions, and don't shy away from chasing that intriguing bug or experimenting with an unconventional solution. Embrace the joy of tinkering!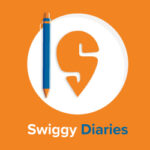 Swiggy Editorial is a team of writers who work with the company's Employer Branding team.