Hyderabad is well-known for its food. The biryanis, curries, starters, desserts, and snacks are one of a kind. Read to know more about the cuisine of Hyderabad
Cuisines of Hyderabad 
As you think of it, the first thing you associate Hyderabad with is royalty at its best. The capital city of Telangana, Hyderabad has been long-renowned for its royal Nawabs who used to rule the city for quite an era. These Nizams of Hyderabad were fine connoisseurs of food and loved slow-cooked, flavoursome food prepared with loads of meat, nuts, and spices. These recipes still rule the food market in Hyderabad and amaze everyone new to their taste. The city is also famous for its pearl and marinates markets.
The cuisines of Hyderabad are influenced by the cuisines of nearby regions as well but are fairly dominated by the historic Mughlai cuisine. The famous cuisines of Hyderabad have had the glorious influence of indigenous cooking and food traditions, including Persian, Afghani, Arabic, and Turkish cuisines. Whether you are a foodie or wish to explore some great food options in Hyderabad, you can head to top rated restaurants by Swiggy and try the best flavours there.
What are the Best Cuisines of Hyderabad?  
If you take a glance at the historic Hyderabadi cuisine, you will acknowledge that a majority of dishes are prepared out of goat or lamb. Some of the classic delicacies are also prepared with other forms of meat. In addition to non-veg versions made from lamb, you will also come across delicious dishes that are made from lentils, pulses, beans, and peas.
If you are drawn to the rich history and scrumptious cuisines of Hyderabad, here are some of the must-have Hyderabadi cuisines you should not miss out:
1. Deccani or Hyderabadi Cuisine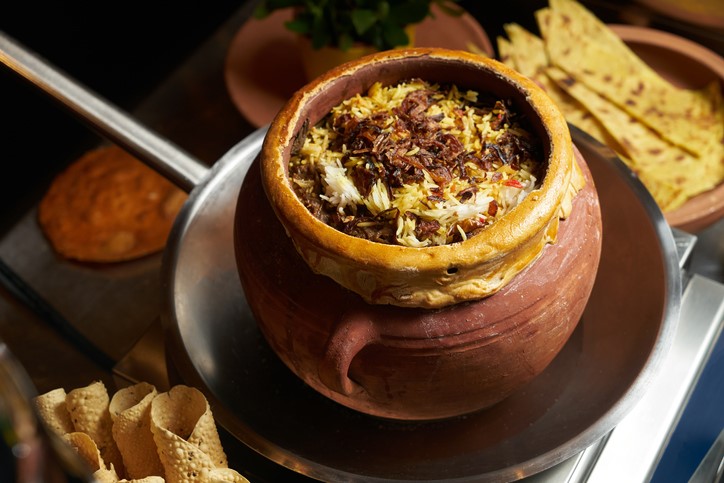 The classic Hyderabadi or Deccani cuisine is prepared with the traditional style of cooking of the native Hyderabadi Muslims. The famous cuisine of the city made its way to popularity after the advent of the Bahmani Sultanate. A typical Hyderabadi palate had a central position in the hearts of the Nizams of the city. The cuisine further developed under the patronage of the Nizams in the city.
This delicious cuisine takes its inspiration from other similar versions like Mughlai, South Asian, Arabic, and Turkish. There have been major influences from the surrounding Marathwada and Telangana cuisines as well. A typical Deccani cuisine will feature a broader spread of meat, wheat, and rice dishes. There is the skilled use of different spices, natural edibles, and herbs. Some of the heart-warming dishes within the spectrum of Deccani cuisine in the city are Mutton Biryani, Chicken Biryani, Bhuna Gosht, and Mutton Do Pyaza.
Hyderabadi cuisine features different recipes for varied events. Therefore, it is effectively categorized as food for weddings & parties, banquet food, travel foods, and festival foods. Some of the must-visit restaurants to try out lip-smacking Hyderabadi dishes are Dum Pukht, 4M Biryani House, Hotel Shadab, and Hotel Firdous.
2. North Indian Cuisine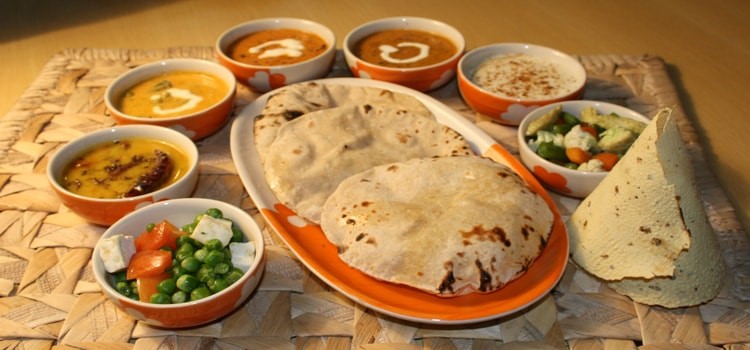 While Hyderabad might be synonymous with Mughlai delicacies and Nizami Biryani, a number of eateries and top-rated restaurants in Hyderabad offer a delectable range of North Indian cuisine as well. You can oblige your palate with some of the most scrumptious Tandoor Roti or Butter Chicken or any other fare from the provinces of North India.
With a perfect balance of both local and North Indian cuisines, Hyderabad is the ultimate destination for delicious, mouth-watering foods while enjoying the beautiful cultural heritage of the city. Some of the top-rated places on Swiggy to relish the best range of North Indian cuisines in Hyderabad are Ohri's Jiva, Bikanervala, 13 Dhaba, and Exotica. At these famous North Indian restaurants in Hyderabad, you can opt for dinner or proper meals to experience the unmatched dining concepts.
With an array of North Indian dishes on the menus of these famous restaurants, you can choose Dal Zafraan, Punjabi Kukkad Masala, Zafraani Cheese Kulcha, and Punjabi Fish Masala. In addition to your delicious meals, you can also choose your favourite beverage to round up the entire culinary experience.
3. South Indian Cuisine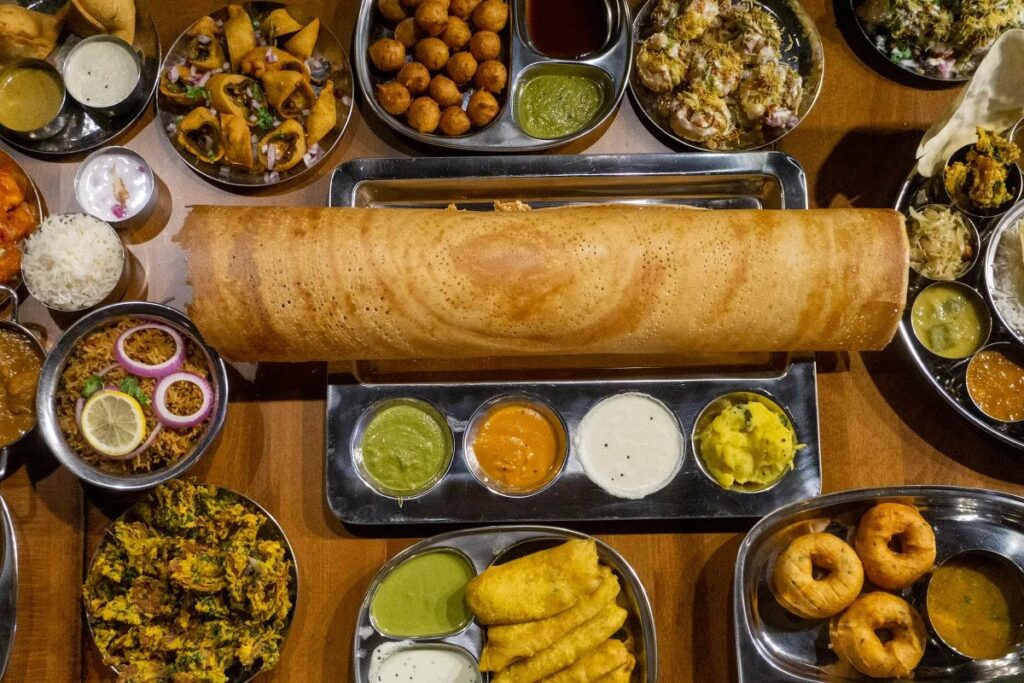 India is a land of diverse cuisines. Therefore, across different parts of the nation, you can come across a delectable range of different foods and cuisines for you to try out. When in Hyderabad, one of the best ways to truly delve into a high-end dining experience is by indulging into the divine South Indian cuisine.
A typical South Indian thaali will feature a diverse array of the best South Indian dishes, containing rice, Sambhar, curd, kootu (prepared with cooked veggies and lentils), pickles, and a scrumptious serving of chutneys. Thankfully, Hyderabad has a wide range of top-rated restaurants that offer the best of South Indian meals to fulfil your cravings.
This cuisine offers the most palatable flavours of the classic South Indian cuisine that continue fascinating food-lovers from all over. As a myriad of restaurants in the city offer access to delicious South Indian dishes, it might become a difficult task to come across the best South Indian restaurants in Hyderabad. Some of the must-visit places in the city are Simply South, Okra, and Udupi's Upahar.
4. Chinese Cuisine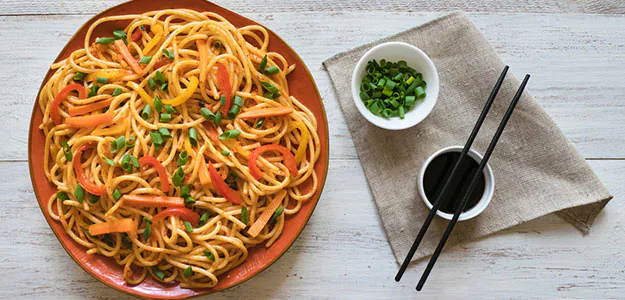 In the modern era, Hyderabad is a mega city boasting its impressive food culture and the wide range of delectable cuisines served at top-rated restaurants. From South Indian cuisine to the local Deccani cuisine, North Indian cuisine, and even Chinese cuisine, the residents of the city have no dearth of options when it comes to trying something new and exciting every time, they order food online.
One specific cuisine that every Hyderabadi is fond of is Chinese. There is an abundance of options when it comes to trying out the best Chinese food in Hyderabad. Some of the Swiggy's people's choice top-rated restaurants to try out Chinese delicacies are Ohm at Avasa Hotels, Nanking, and Mainland China.
Conclusion
Make the most of your culinary experience in the City of Pearls by indulging yourself in the best cuisines of Hyderabad. With access to Hyderabad's best restaurants based on users rating, you can either visit or order food online from Swiggy.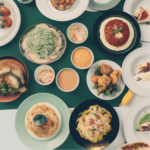 Satisfying your cravings, one bite at a time. Discover the best eats, trends, and uncover the hidden gems with us to make your online ordering or dining experience a memorable one.