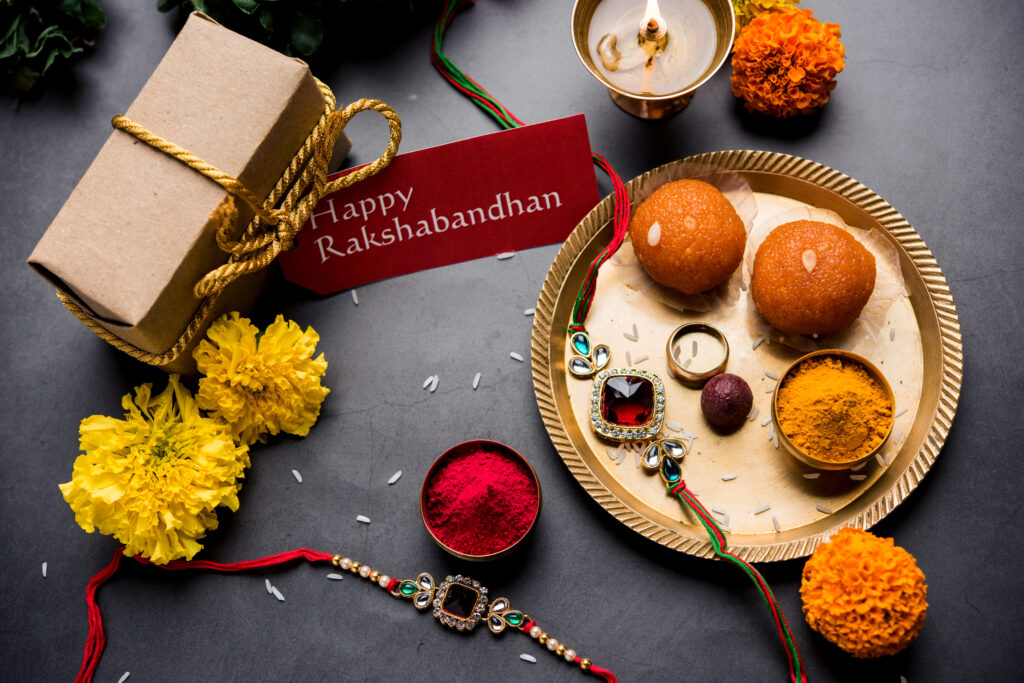 Raksha Bandhan is an auspicious Hindu festival celebrated across the nation with full grandeur. The festival has a special traditional and cultural significance of celebrating the lovely bond between a sister and a brother. On this auspicious day, the sister ties a holy band, known as "rakhi," on her brother's wrist. The "Rakhi" symbolises lifetime protection to the brother. In exchange for this lovely gesture, the brother gets special Raksha Bandhan gifts for sisters.
Raksha Bandhan gifts hold a special meaning and importance with respect to enhancing the auspiciousness of the festival. They represent the promise of unmatched care, protection, and love between siblings. It is also a way of acknowledging the importance of siblings in one's life and expressing the significance of the bond that they share. This Rakhi, makes your sister feel special by bringing her delightful Raksha Bandhan and order sweets from Swiggy.
Choose the Ultimate Rakhi Sweets and Gift Hampers Online with Swiggy
The bond between a brother and a sister is dynamic. As a matter of fact, Raksha Bandhan gifts form the most integral part of this fun-loving festival. As a sister ties a rakhi on her brother's wrist, she expects some lovely gifts to make her day even more special. Confused about what to gift this Rakhi to your sister? Swiggy has got you covered.
Featuring a myriad of selections, ranging from delicious sweet boxes to chocolates, savoury items, and other special gift hampers, Swiggy aims at making this auspicious day special for one & all. Swiggy has curated some of the most sought-after gift hampers in the form of sweet boxes or savoury hampers to suit the unique preferences of your sister.
With Swiggy, as you wish to make the gifting session even more special, you can even customise your gift hamper based on the special needs and preferences of your sister. For instance, you can go ahead with gifting a special all-sweets box or an all-savoury box. There are several options to customise your online order.
Celebrate the Sibling Bond with the Best Raksha Bandhan Gift for Your Sister
In the modern digital age, it has become a seamless process to send across gifts that are adored by your loved ones. When it comes to the most special gifts out there, you cannot compete with the goodness and excitement a box of sweets, chocolates, or favourite savoury items deliver. Moreover, if the recipient is a big-time food-lover, there is no better gift than a hamper featuring sweets, snacks, chocolates, and food items of all sorts. If your sister portrays love for food in all senses, Swiggy has the perfect gift options!
From traditional to modern hampers, you will come across a wide range of options to suit every budget:
1. Start with a Search:
Start your search online by typing in the keyword "Rakhi Hamper." You can head to the app or desktop website of Swiggy and type in the keywords for optimised results.
2. Browse Through Different Options
As you type in the keyword and hit enter, you will be provided with a ton of options to choose from. You will come across a number of sweet shops, cafes, and bakery shops offering specialised hampers for the occasion.
3. Choose the Desired Hamper
Whether you wish to select a sweet box or a bakery hamper, you can go ahead with choosing the desired food joint and placing the hamper in your cart.
4. Customise the Hamper
With Swiggy, you have the ease of customising your orders as well. However, it ultimately depends on the particular outlet you are ordering from. You can ask the café or the shop to customise your order by either increasing the number of items or placing some other unique items in the hamper.
5. Place the Order
Once you have selected the order, you can place an online order for the same to be delivered to the desired destination in no time. Happy Sister = Happy Brother!
Creative Ideas for the Best Raksha Bandhan Gifts on Swiggy
Finding the best Raksha Bandhan gifts on Swiggy will involve looking into the specific tastes and preferences of the siblings. Still, some of the popular options include:
1. Gourmet Delights Hamper:
Treat your food-enthusiast sibling with a special hamper filled with the goodness of delectable chocolates, snacks, cakes, and other delightful gourmet items. This exciting gift hamper is assured to enlighten the taste buds of your siblings.
2. Favourite Sweets Hamper:
Customise the Raksha Bandhan gift hamper for your sister crafted out of the favourite sweets and sweet dishes. For Rakhi, you can consider going all traditional as you celebrate the beautiful bond with the help of mouth-watering options like kaju ki katli, motichoor laddu, barfi, rasgulla, and others.
3. Bakery Hamper:
Is your sibling fond of bakery items? Common bakery items like cakes, muffins, cream rolls, cupcakes, and others are highly sought-after by the younger generation lately. To your surprise, your sibling will love getting a Rakhi hamper featuring all the bakery goodies in a hamper. You can customise such hampers by asking the particular bakery shop to fit in items that your sibling prefers.
Why Choose Swiggy for Raksha Bandhan Gifts?
Rakhi gift hampers can enhance the auspiciousness of the occasion by bringing out the inner child of siblings. Swiggy stands out as a one-stop destination to shop for the best Rakhi gifts, especially gift hampers, if you are looking for something special and unique this year. You can choose a customised Rakhi gift hamper on Swiggy due to the following reasons:
1. Variety:
There is no competing the immense variety of culinary delights you can get at Swiggy when it comes to purchasing a food-centric gift hamper. Whether you wish to purchase a box of sweets or a gourmet hamper, the options are endless with a number of eateries listed on the platform.
2. Timely Delivery:
We understand the importance of receiving gifts on time during such a special occasion. We assure to surprise your sister with our timely delivery services. You can rest assured that your selected gift hamper will reach the destination on time.
3. Top-notch Quality:
On an auspicious occasion like Rakhi, we make sure that all edibles are delivered on time while maintaining the top-notch quality standards. Every hamper we deliver goes through an in-depth quality check before being delivered.
Rakhi gift hampers are a great way to express your gratitude and love for your sibling. With the convenience of online ordering with Swiggy, you can go ahead with exploring a wide range of food-related options as you come across the perfect hamper for your sister. Whether you choose a sweet box or a gourmet gift hamper, your thoughtfulness will indeed shine through. As such, go ahead and make this Raksha Bandhan more auspicious by buying the best Rakhi gift online on Swiggy.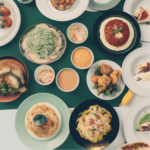 Satisfying your cravings, one bite at a time. Discover the best eats, trends, and uncover the hidden gems with us to make your online ordering or dining experience a memorable one.