This is the story of growing big, slowly but surely and how Swiggy helped one restaurateur expand across cities.
What does a veterinarian and the F&B industry have in common? You might think, 'not a lot'. But Yadu Nandan, owner of the Bangalore-based restaurant Rolls on Wheels will prove you wrong.
As someone who was heading a US-based pharmaceutical company, it was during one of his many tours that the idea to start a restaurant was born. This is a story of how sometimes slow and sustained growth is the way to a thriving business.
Rolls on Wheels started in 2011 and years later, the team onboarded with Swiggy to take their food to a wider audience who loved their food. Here's what you need to know about this restaurant.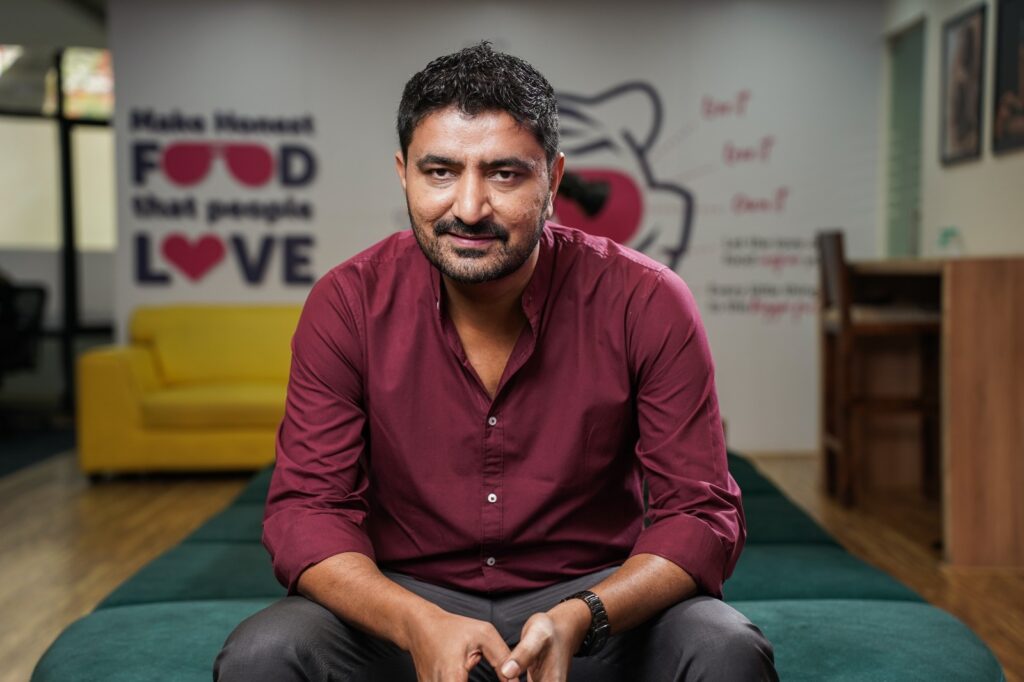 A flying idea
Because his role in the early 2000s included a lot of travel, Yadu found himself spending time at airports during layovers. "I liked to walk around airports and check out the food kiosks. I found that the kiosks at the US airports were very efficient and fast. They were usually Mexican food kiosks and that was something I really enjoyed. That's where the initial idea to start something like this back home was born," says Yadu, who resigned from his job after four years.
"When I was working in Bangalore, my office was in Indiranagar and there was a place that sold rolls. So I would go there in the evenings and study customer behaviour. But I found that their price points were quite high. Because of that thought, I did some research and found that there was a gap between the high priced rolls and the lower priced ones. There was one sweet spot that no one had thought of hitting and that's when I came up with the idea to start Rolls on Wheels," he says. 
But the start was anything but easy. From looking for a space to finding chefs, Yadu had his work cut out for him. "I managed to find chefs from Kolkata, but we had to train them to make parottas and make sure all the food was pre-cooked so that we could maintain the hygiene factor at our kiosks. We started our first kiosk in 2011 in Banashankari. It was a small 24 sqft space, inside which only 2-3 people could stand. I had also rented out a 800 sqft centralised kitchen to prepare the parottas and chicken before we took it to the kiosk. Once the first one started doing well, we started our second kiosk in a few months outside a mall," says Yadu.

As the business kept going, Yadu started facing a few compliance issues. "Since the two kiosks were doing well, I wanted to move the business to a brick and mortar store. We started small and rented out a 200-500 sqft store, and divided that space into the kitchen and dine-in area," says Yadu, who started 5 stores in the first year and then grew in the years to come. "As business grew, I realised we needed a much bigger centralised kitchen and I worked on building that. Even today, 90 percent of our food is prepared here," adds Yadu who currently has 26 stores in Bangalore and three stores in Hyderabad.
Swiggy in the picture
Despite business doing well, Yadu had quite a few challenges. "Back in 2011, there were no online food aggregators. We weren't able to reach out to customers beyond the neighbourhood that we were based out of. A little later we had our own delivery system, but it came with its set of issues. So when we heard of Swiggy, it was an interesting prospect. We did have our initial qualms but despite that we took a leap of faith and that paid off. Within a year of onboarding with Swiggy, we managed to double our profits," says Yadu.
So how did Swiggy help him change the game? "I've worked with some of the best account managers one could ask for. One thing that pushed us closer towards our goals was menu engineering. The team also helped us with information on data regarding what is selling fast, the micro markets and the areas where we could start new outlets among other things. We had dated images on our menu, but with Swiggy we were able to update that. One of the account managers even helped me with my other brands like Shawarma on Wheels and Maharaja Military Canteen," adds Yadu whose restaurants are now part of a larger group called Curefoods – House of Brands that have around 15 other brands under their umbrella.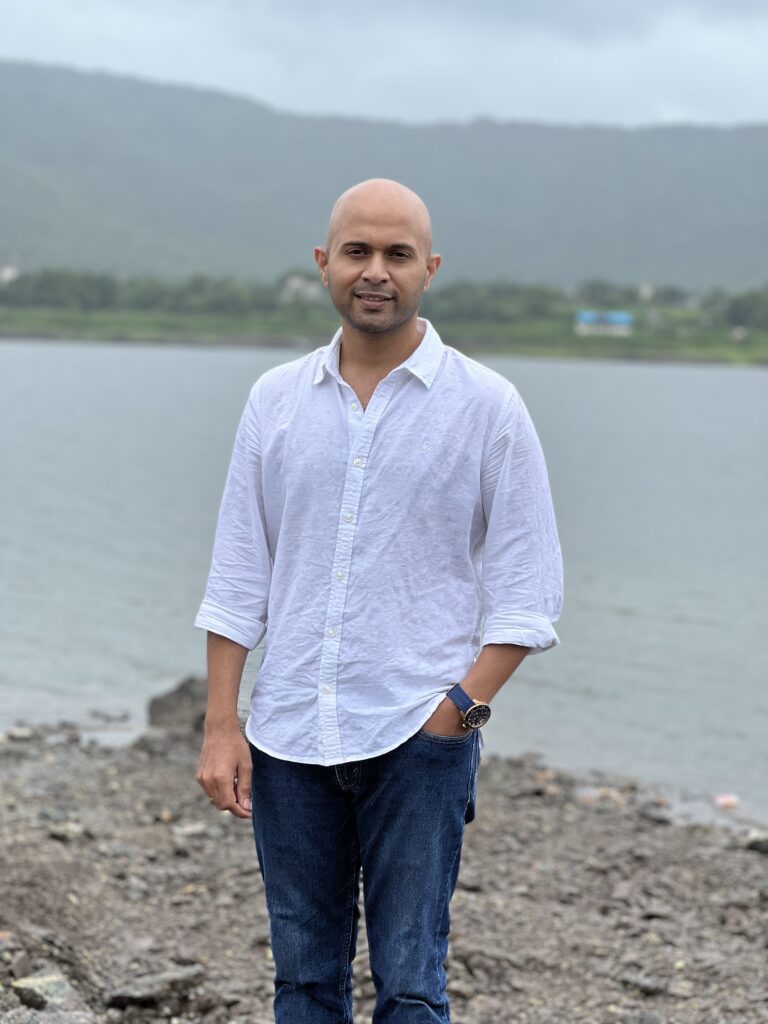 When Swiggy's account manager Satyajit Shinde took over the brand, he was excited about the work. "I took over the brand early this year. Brands that are already established come with their own set of challenges. So my first step was to take a look at the ratings of not just the overall restaurant but even each product on the menu. I would send them this data and that enabled them to make changes. The restaurants were trending at around 3.9 and we set a target of 4.3," says Satyajit Shinde.
Once the rating started getting better, the team along with Satyajit started working on the menu. "I noticed that add-ons were at a minimal level. To increase the AOV, I suggested that they offer more add-on options and it started working," he adds.
Another part that the team focused on was Competition Benchmarking. "We focused on introducing discount campaigns so that we could have a minimum of 10 percent penetration in all the markets that the brand was present in, and that showed good results," says Satyajit who had also helped the team expand in new areas that showed an increase in orders of rolls.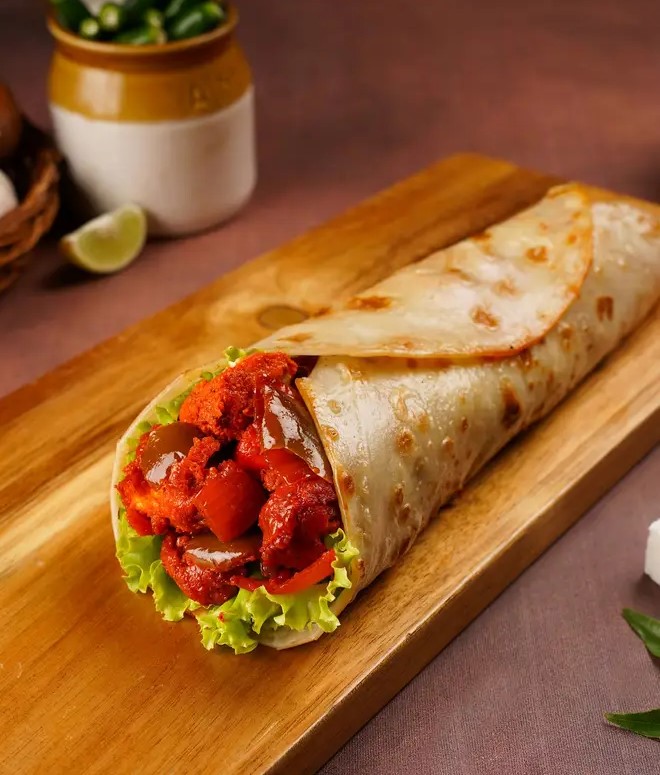 So what's the best part of working with the Rolls on Wheels team? "The team doesn't shy away from experimenting. They believe nothing is a failure if it means a lesson is learnt. They are also big on data and we work on taking that to them week-on-week to help them make changes in the business.
So what does the future hold for the restaurant? "We plan to open 12 stores in Hyderabad this year and maybe four more stores in Bangalore," says Yadu.
Well, wherever they go, one thing is for sure, this restaurant is definitely on a roll.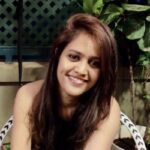 Priyanka Praveen leads content for Swiggy's Employer and Talent Branding team. She comes with 11 years of writing experience having worked for Indian and International news organisations. She loves story-telling, is an avid embroidery artist and a wannabe baker.