Hear about Swiggy's Quiz Community from two of its champions Lalak Harnathka and Shantanu Vijay.
What does it take to maintain a thriving connection among a group of brilliant and fiercely competitive Swiggsters? The secret sauce lies in the remarkable camaraderie of two Swiggsters who have been curating fun daily, monthly and quarterly quizzes– earning them the reputation as the poster boys of the Quiz Community at Swiggy.
Lalak Harnathka (Senior Business Analyst, Analytics) and Shantanu Vijay (Manager – Analytics) took over the reins nearly two years ago as Community Champions. They have since grown the community exponentially and engaged Swiggsters both virtually and in person, making it the most active community at Swiggy. Furthermore, they've become the go-to collaborators for various Swiggy teams, tasked with crafting specialised quizzes for internal events.
This month, we shine the spotlight on the dynamic duo who have taken their passion for Quizzing and found the perfect balance between work and play!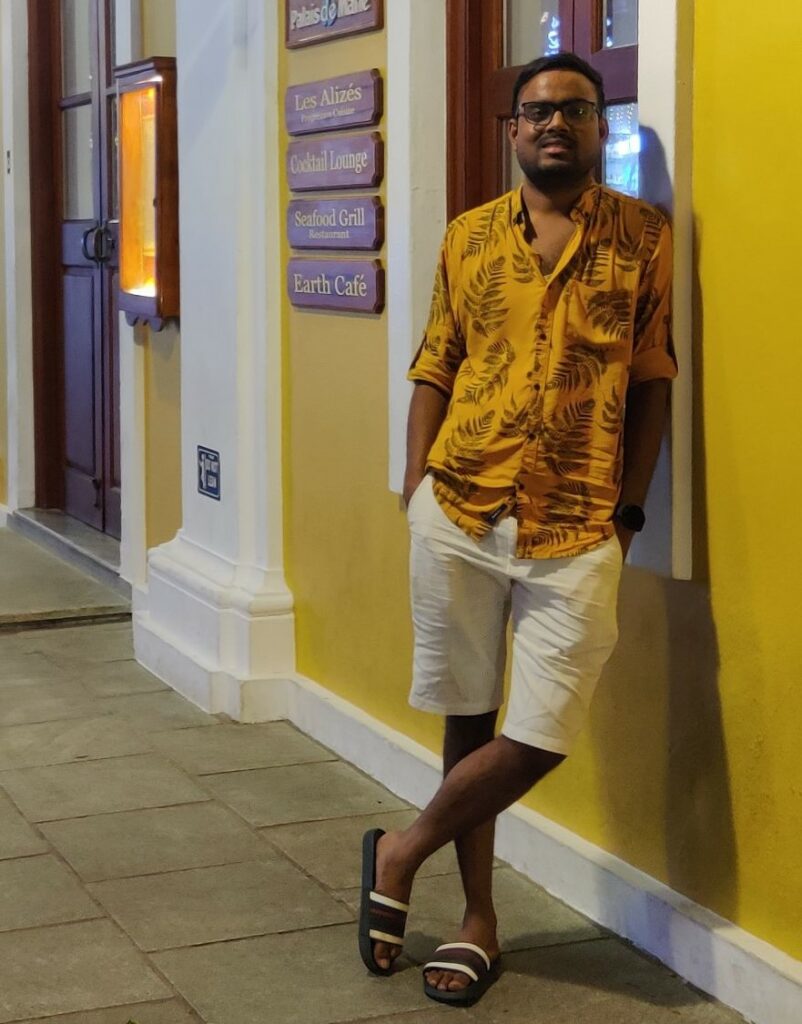 Lalak Harnathka (LH): Quizzing brings me so much joy! There's nothing quite like that 'aha!' moment when you crack a question. It's the thrill of unravelling a simple, non-assuming question, spending a few minutes of your day deciphering it, and in the process, picking up fascinating new facts. That's what being a part of the Quiz Community is all about!
Shantanu Vijay (SV): I can totally relate to that! As a kid, I was an avid reader, and I ended up accumulating all these random nuggets of knowledge about a wide range of topics. It wasn't until I stumbled upon an organised Quizzing community during my college years that I felt like I'd truly found my groove. Suddenly, all those fun facts and bits of trivia I'd gathered over the years turned into bragging rights! Quizzing made it really easy to connect with people. So, when I joined Swiggy, it didn't take me long to find you, thanks to your regular Question Of the Day posts on the Community's Slack channel.
LH: That's exactly why I'm so passionate about hosting the Daily Quiz! It's such a fantastic way for people to come together and connect. I love how everyone eagerly reaches out to me with their answers, sometimes even playfully pestering me for hints and clues! It's entertaining to see how even some of our Swiggy leaders get in on the action, and the competition can be quite fierce. Watching everyone take a crack at the Daily Quiz is always a fun experience."
SV: Ha! I bet. All of us within the Community have that same sense of competition and curiosity. We all just love to go down that rabbit hole and explore the topic and connect the dots. It's also why our Quizzing format is designed in such a way. You don't really need to know the answer. There are enough clues in the question for you to piece it together. As Quizmasters, it's great watching people go, "Woaah…that's what the connection was!" It's priceless.
LH: Absolutely, you've hit the nail on the head! The answers should be challenging yet solvable through deduction. It's not about having an encyclopedic knowledge of trivia! Quizzing gets such a nerdy reputation because it's supposed to be for know-it-alls! But at Swiggy, it's quite the opposite– our format of quizzing is one where everyone can participate.
SV: Yeah, you don't need to be an expert quizzer. It's not your typical KBC-type of quiz format. It's more like solving a mystery – open for everyone to have an equal shot at it. It's designed to be super accessible and inclusive.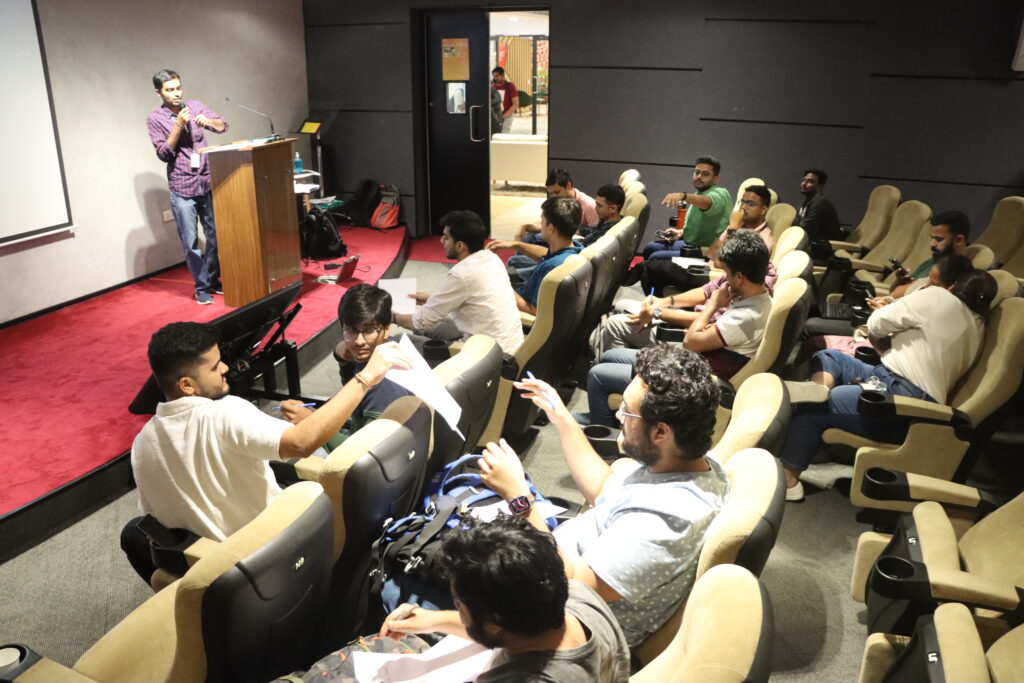 LH: The messages I get from folks about these quizzes are a testament to this. It so happens that a lot of people like to start their day with our Question of the Day to flex their brain muscles before a busy workday. I love that our quizzes do that for Swiggsters! How cool is that! This is what keeps me excited about leading this community. Another big bonus of doing this is I no longer need ice-breakers for more formal meetings at work. People already know of me, or we've already interacted before through the Quiz Community.
SV: I couldn't agree more. There was a project that I was working on, and because of my interaction with a fellow Swiggster during the Community's Live Quiz at the quarterly Jamboree meet-up, we hit it off, and collaborating on that project was a breeze. We already had a friendly rapport through the community, and we could take that to our project effortlessly. I think it definitely takes away some of the initial awkwardness when you start working with new people.
LH: I know, right? It's amazing that even in a remote-first workplace like ours, we're able to create these connections. I think some folks might have this idea that leading these Communities is a massive effort, but honestly, it's not as daunting as it seems. Between the two of us, we've got a treasure trove of questions ready for the daily and monthly quizzes. With a dash of clever planning and squeezing in some spare time amid our schedules, we manage to craft these epic moments in the Quiz Community.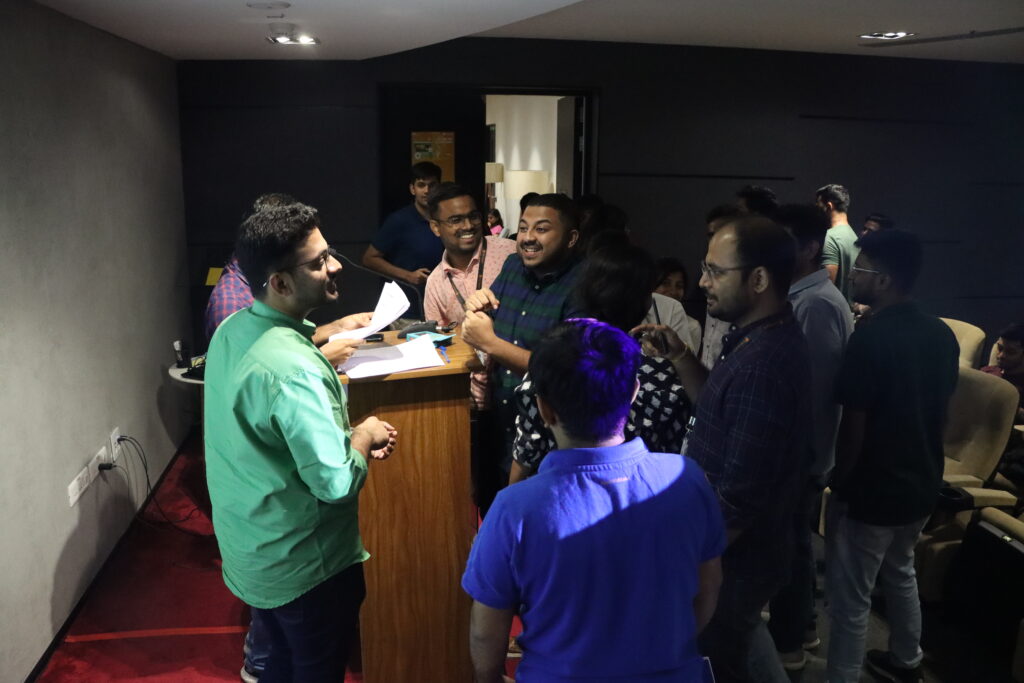 SV: Yeah, and on days when work takes the front seat, it's awesome how we can tap into our community members for support. It's all about teamwork and collaboration, which makes investing time in it worthwhile. Creating a space for folks to come together, unwind, and share some laughs—it's a real feel-good experience.
To anyone who's still on the fence about joining in on community events or even considering leading them — here's the deal: The worst thing that can happen is you'll have a good laugh, and that's not so bad, right? The best thing is you might just discover something you're passionate about and a bunch of people who enjoy it alongside you. So, it's pretty much a win-win situation all around!